An enormous number of great children's books have been turned into movies by Disney and even released on Disney Plus. This includes films like Flora and Ulysses and A Wrinkle in Time, and even Winnie the Pooh! Another popular fan favorite in the book world is Diary of a Wimpy Kid. With its film debut coming to Disney+, people have been asking all the big questions. Especially this one, "Is Diary of a Wimpy Kid on Disney Plus?" Or, put another way, "When is Diary of a Wimpy Kid coming out on Disney Plus?" Here are the answers to both!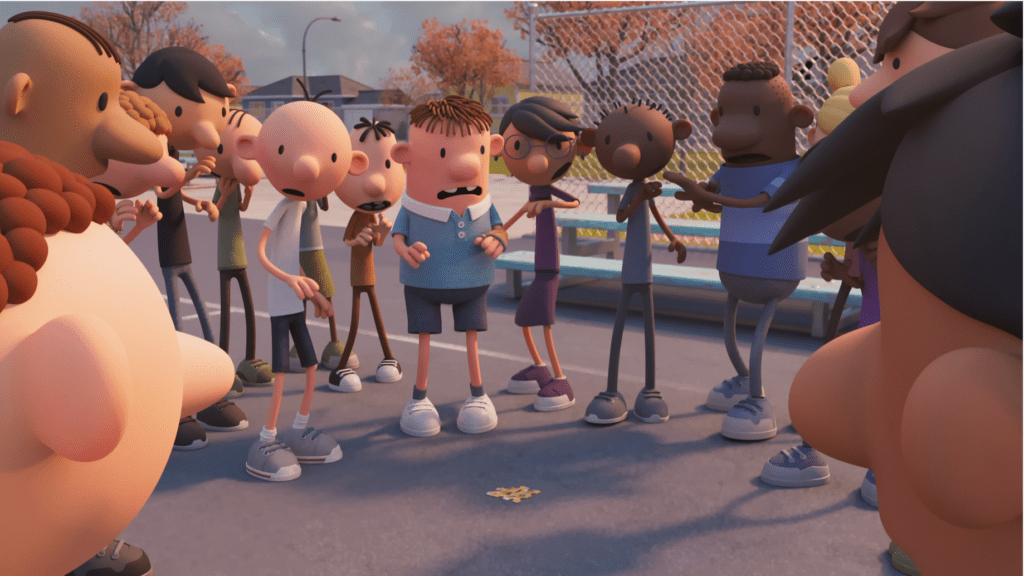 Is Diary of a Wimpy Kid on Disney Plus?
Jeff Kinney is the author of the popular middle school books, Diary of a Wimpy Kid.
His series is read and re-read by millions and millions of adoring kids (and adults!) around the world.
Given all the incredible excitement that has always seemed to surround the Diary of a Wimpy Kid books…
It's really no surprise at all that the story is making the big move from page to screen.
First, the book gets published.
Second, it finds a huge fanbase.
And third, Disney picks it up and make movie magic! 😀
In fact, they've lined up an incredible cast of actors to play these awesome characters.
Just check out this cast:
Chris Diamantopoulos
Christian Convery (as Fregey)
Brady Noon
Ethan William Childress
Jessica Mikayla
Pretty cool, right?
Personally, after I watched the trailer (see above)…
The movie looks like a ton of fun.
Especially with this group of actors playing some of the major roles.
When Is Diary of a Wimpy Kid Coming Out on Disney+?
So…
Let's now answer the big questions around all of this.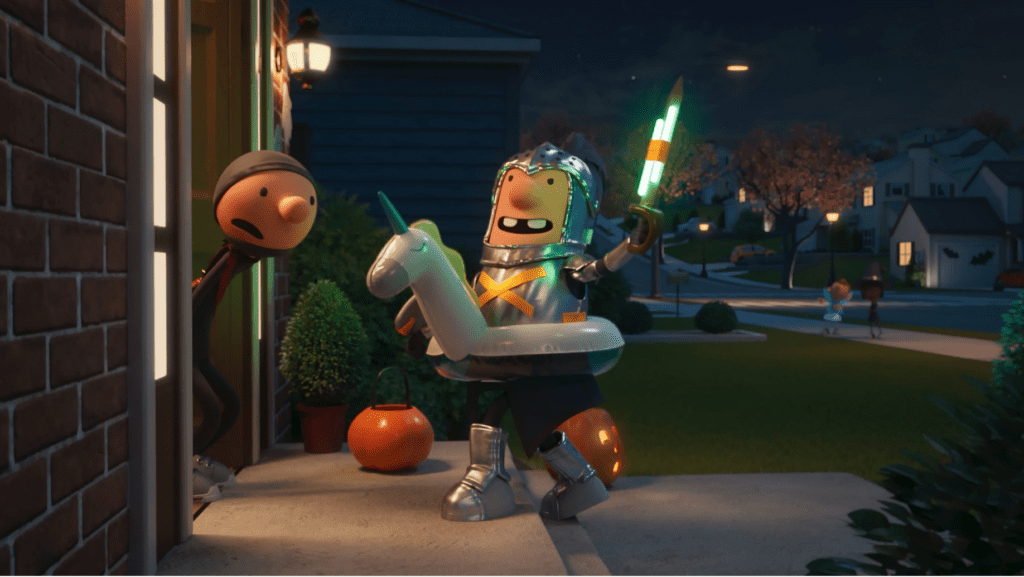 First of all, you should know that there was already a movie made of Diary of a Wimpy Kid back in 2010.
It was a live-action version of the story.
This means that the actors are on screen instead of using animated characters.
The live-action Diary of a Wimpy Kid movie is already available on Disney+ right here.
You can also watch the sequels, Rodrick Rules (2011) and The Long Haul (2017) on Disney Plus as well.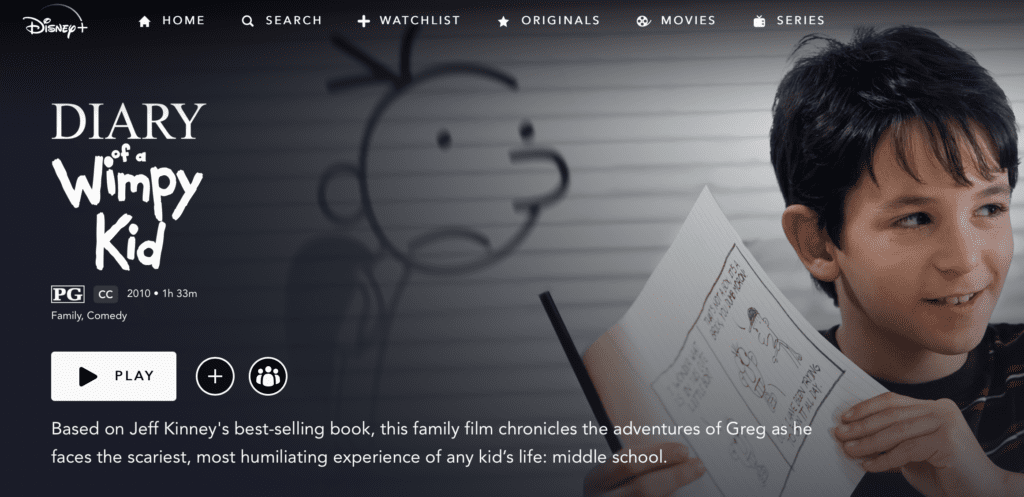 Next up is a question about the new version of the movie.
This new film will be done entirely with animation and released by Disney.
Will Diary of a Wimpy Kid be on Disney Plus? Yes, the brand new, animated movie of Diary of a Wimpy Kid will definitely be released for streaming on Disney+, the streaming platform from The Walt Disney Company.
That's great news!
You will be able to stream the new version of the movie at home.
(Surrounded by all your Greg Heffley toys and collectibles!)
Now, with that out of the way…
Let's take a look at arguable the most important question of all: when it comes out!
AKA…
When Is Diary of a Wimpy Kid on Disney Plus? The Disney+ release of Diary of a Wimpy Kid is December 3rd, 2021.
And that's all you need to know! Happy streaming!
Have a magical day!
You Should Read This Next
Share this post on your Facebook, Twitter, or Pinterest page with the easy share icons below.
Neal Tucker is one of the world's most engaging Disney influencers, with thousands of views and responses across his blog, podcast, and social media profiles every month.
Get started with more D Is For Disney content here