It may be surprising to learn that there's a big overlap between fans of Disney+ and ESPN. But both of them are actually owned by The Walt Disney Company. In some parts of the world, the Disney streaming package includes services like Hotstar. In the US, however, the offers are a little different from one streamer to the next. If you're a fan of Disney and ESPN, then you're probably wondering, "Does Disney Plus include ESPN?" Here's the answer.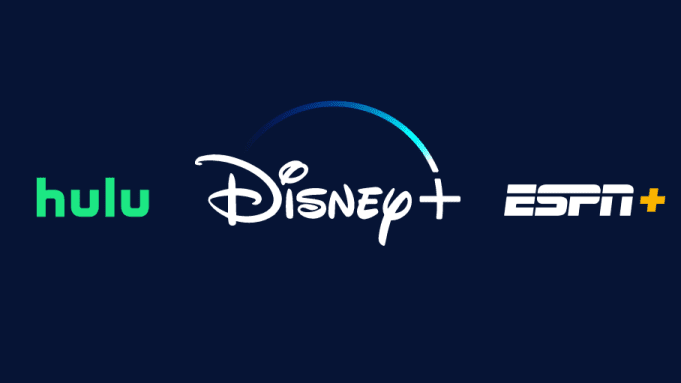 Does Disney+ Include ESPN?
Whether you want to watch Star Wars or the NBA…
The chances are VERY HIGH that you're going to need both Disney and ESPN in your life, to some degree.
That's even more true now that Disney+ and ESPN+ are both streaming services that offer A TON of content.
From Marvel's Iron Man to Mickey Mouse, Winnie-the-Pooh and Piglet, and from college football to Major League Baseball…
The Walt Disney Company has something to offer virtually every type of entertainment fan on the planet.
That being said, if you have a Disney+ subscription, you may wonder whether there is ESPN on Disney+, or if ESPN+ is included in your Disney Plus package.
In fact, a lot of people have been asking this question: "Is ESPN on Disney Plus?"
These are are great questions, and thankfully there's a very simple and easy answer to all of them.
So, let's get to it:
To put it another way…
Disney+ and ESPN are two separate cable channels/streaming services.
If you want both of them, then you'll need to subscribe to both.
How to Get ESPN with Disney+ (The Disney Plus ESPN Bundle)
However, there is more than one way to do that! You don't have to just subscribe to each one individually. Here's how.
To get the Disney/ESPN/Hulu bundle with Disney+ and ESPN+ and Hulu all-in-one, just follow the super easy instructions right here.
There, you can see exactly how to get Disney with ESPN and Hulu from either Disney or Verizon.
And that's that!
There's everything you need to know about getting ESPN+ with your Disney+ subscription.
Simply follow the steps to get the Disney bundle, and you'll be all set.
Have a magical day!
Discover More On This
Share this post on your Facebook, Twitter, or Pinterest page with the easy share icons below.
Neal Tucker is one of the world's most engaging Disney influencers, with thousands of views and responses across his blog, podcast, and social media profiles every month.
Get started with more D Is For Disney content here