It seems the world couldn't live without keeping up with its favorite family. It's only been 12 months since one of the most popular reality series of all time — and the one that started it all — Keeping Up with the Kardashians, wrapped up its 20th season. The show originally aired on E!, but the Kardashians — the closest thing Americans have to a royal family — are moving to a new digital home: Disney Plus. The family announced an all-new, "all access pass" original series that's coming soon to Disney+ and Hulu, starring the whole fam. The Jenners will be there, of course — Kris Jenner, Kylie Jenner, Kendall Jenner — as well as the Kardashian clan: Kim Kardashian, Khloe Kardashian, and Kourtney Kardashian. Here's everything you need to know.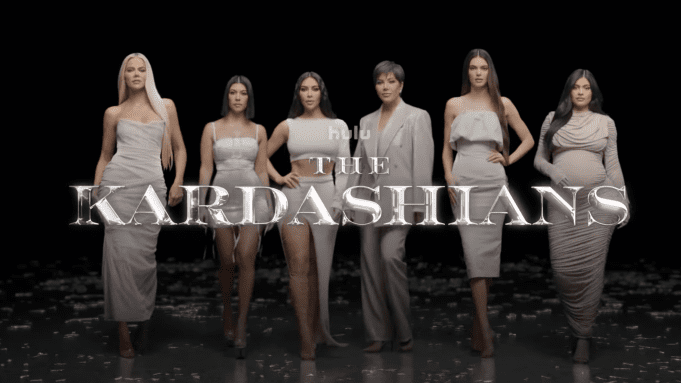 New Kardashians Disney Plus Show
There's a new reality show coming to town: The Kardashians (official Hulu streaming link).
In addition to being matriarchs of their respective families, the women in the Kardashian clan also run enormous business empires.
This new show will be an "all access pass" to seeing them in action as they do both: family and business.
So…
To answer the big question right now:
Will The Kardashians be on Disney+? Yes and no. The Kardashians will be streaming on Disney Plus in the UK, starting on April 14th, 2022. It will be streaming exclusively on Hulu in the US, also beginning on April 14, 2022.
(Reports suggest that the show will also air on Star for other international audiences at some point in the future as well, but this is not confirmed at the moment.)
AKA, get ready to have some more fun with the world's most famous family, no matter where you live!
The Kardashians on Disney+ Trailer
Watch the brand new trailer for the new show, The Kardashians, right now, right here on D Is For Disney.
What do you think?
Are you excited about the new show and looking forward to watching it on Day 1?
Let me know in the comments or on social media!
Have a magical day!
Read This Next
Share this post on your Facebook, Twitter, or Pinterest page with the easy share icons below.
Neal Tucker is one of the world's most engaging Disney influencers, with thousands of views and responses across his blog, podcast, and social media profiles every month.
Get started with more D Is For Disney content here