If you're a Marvel Cinematic Universe (or MCU) fan, then I'm sure you probably want to know when is Doctor Strange 2 or Doctor Strange In The Multiverse of Madness will come on Disney Plus? Who doesn't want to watch their favorite heroes on the comfy couch and pajamas? So, if you're wondering, "When will Doctor Strange 2 Be on Disney Plus?" or When will Doctor Strange In The Multiverse of Madness be released on Disney+?" Then you're in the right place!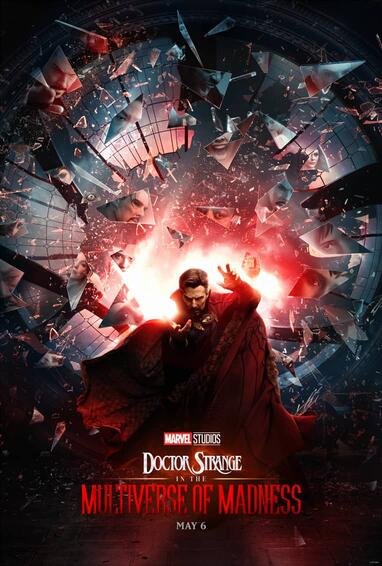 Marvel Studios' Doctor Strange In The Multiverse of Madness [Source: Marvel]
When Will Doctor Strange 2 Be on Disney Plus?
Doctor Strange in the Multiverse of Madness premieres in theaters on May 6, 2022.
It was the top global box office with the $450 Million, Delivering the biggest opening of 2022.
That's huge! Right?
And, if you need another reason why $450 Million is so impressive, the original Doctor Strange made $85 million in its domestic opening weekend.
It also became the fourth highest-grossing worldwide opening weekend of the MCU thus far, only behind Avengers: Infinity War, Avengers: Endgame, and No Way Home.
So, The biggest question is…
When will Doctor Strange 2 Be on Disney Plus? Disney hasn't released any official word on when exactly Doctor Strange 2 will hit Disney Plus.
But that doesn't mean we can't speculate based on previous Disney Plus releases.
First, In July, Black Widow saw a day-and-date release, hitting Disney Plus.
Secondly, In September, Shang-Chi and the Legend of the Ten Rings hit theaters, then headed to Disney Plus after over two months (or 70 days).
And, In November, Eternals opened in theaters. Then it also reached Disney Plus over two months later.
So, does that mean we can expect Doctor Strange 2 to hit Disney Plus sometime in July?
Well, Hoping!
From Marvel Studios comes "Doctor Strange," the story of world-famous neurosurgeon Dr. Stephen Strange, whose life changed forever after a horrific car accident robs him of using his hands.
To sum it all up.
There isn't any exact date when will Doctor Strange 2 be on Disney Plus.
But it will soon…
But the movie is playing just about everywhere right now in Cinemas.
You can still watch it with your family, friends, and partner.
Have a marvelous day!
Read This Next
How to Watch ALL Marvel Movies AND Shows in Chronological Story Order
Share this post on your Facebook, Twitter, or Pinterest page with the easy share icons below.
Neal Tucker is one of the world's most engaging Disney influencers, with thousands of views and responses across his blog, podcast, and social media profiles every month.
Get started with more D Is For Disney content here