The value of Disney's cruise lines is that they provide complete, guided vacations all infused with the magic of Disney. Cruisers (what I'll be calling cruise vacationers) get entertainment, access to a private island, fine dining, and beautiful staterooms.
Since the cruise line was launched in 1998, Disney has won more than a hundred awards for their incredible cruise line vacations, which have been updated and refurbished over the years.
To find out what exactly makes these cruises so special and different, we're going to break down everything that Disney cruise lines have to offer. You can read the article all at once or jump around to different sections that are most interesting or relevant to you.
If you don't see something that is particularly important to you, just let me know in the comments, and I'll get back to you right away.
The Complete Guide to Disney Cruise Lines Vacations
Disney Cruise Line Ships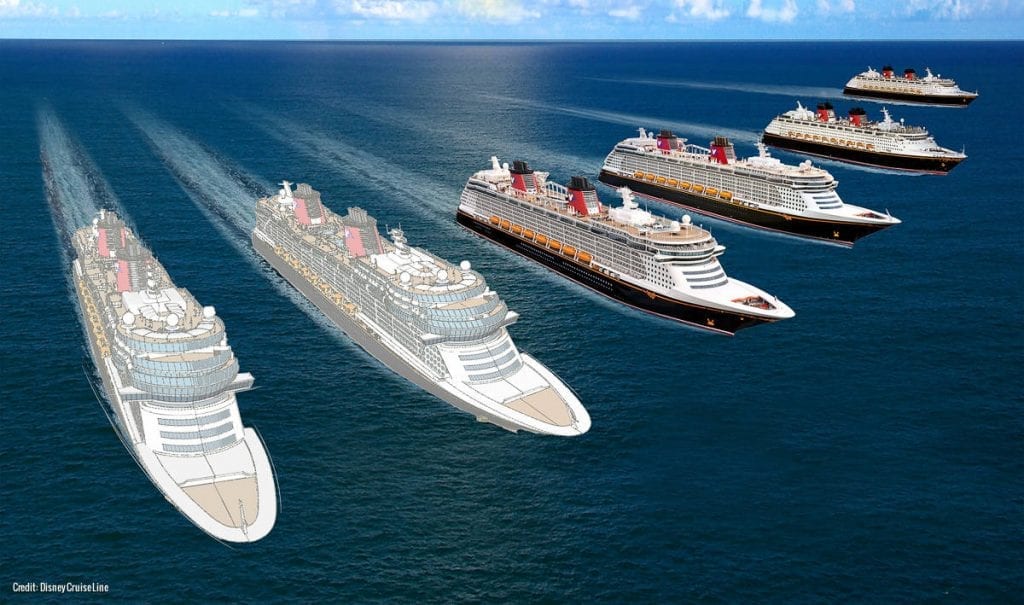 Disney has four major cruise liners (with two more on the way!). They are called the Disney Dream, Disney Fantasy, Disney Magic, and Disney Wonder. Pretty fitting names, if you ask me.
The Disney Dream Cruise Ship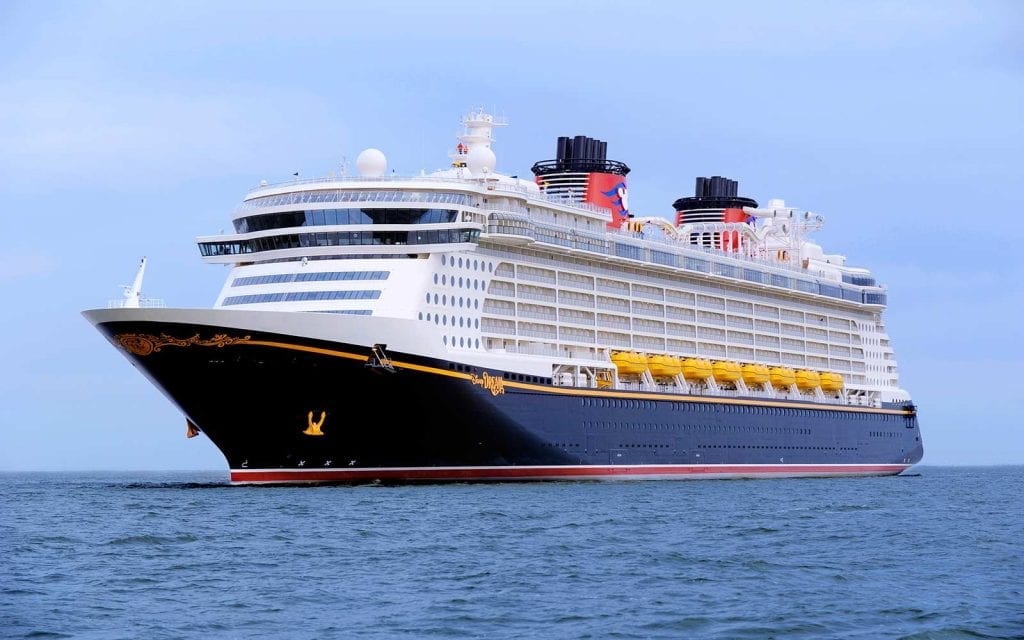 The Disney Dream cruise liner was designed specifically for families to enjoy a wonderful vacation. Everything is incredibly convenient. The style is smooth yet functional. This cruise ship also includes the AquaDuck, which is the world's very first water coaster on the ocean.
The Disney Fantasy Cruise Ship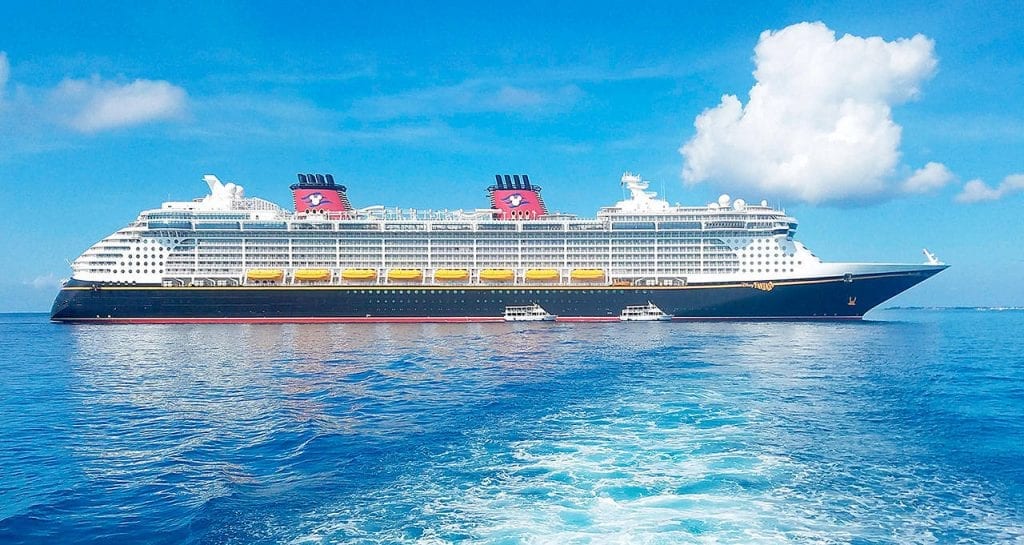 The Disney Fantasy cruise ship is a very unique vessel, as it is the latest ship to join the fleet. Every detail is beautiful and intentional. This particular cruise liner actually has some venues and experiences that you can't get anywhere else.
The Disney Magic Cruise Ship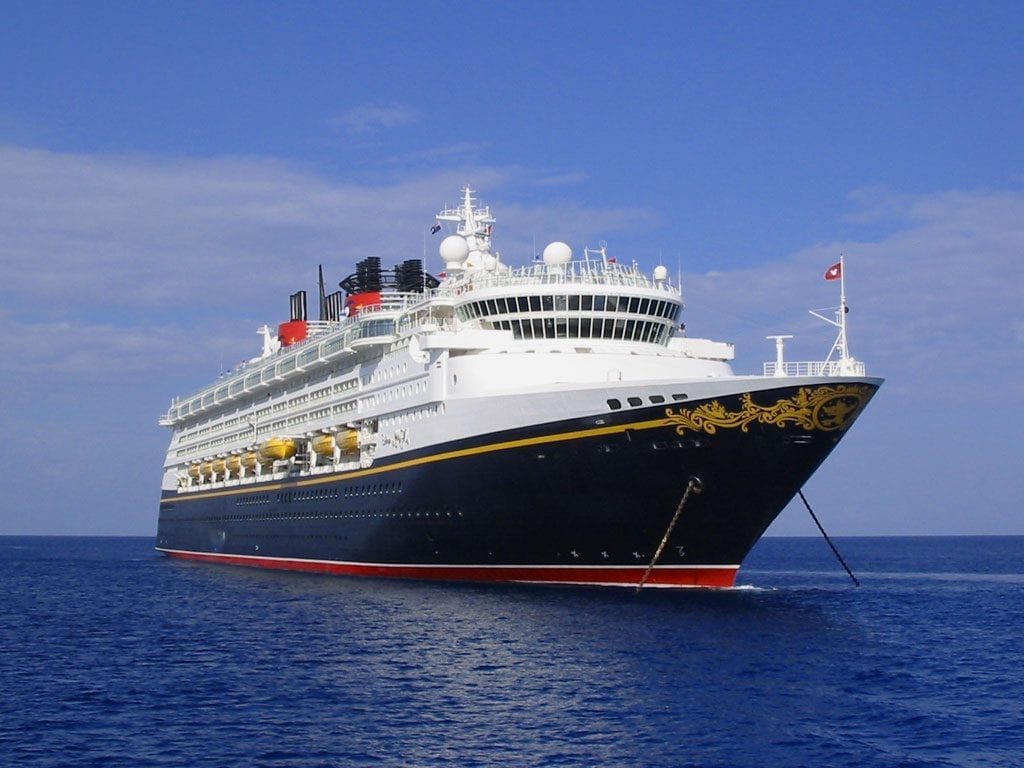 The Disney Magic cruise liner has the unique quality of matching the classic with the modern. Disney has included all the wonderful family entertainment and attractions people have come to expect and enjoy from their cruise lines on this ship.
The Disney Wonder Cruise Ship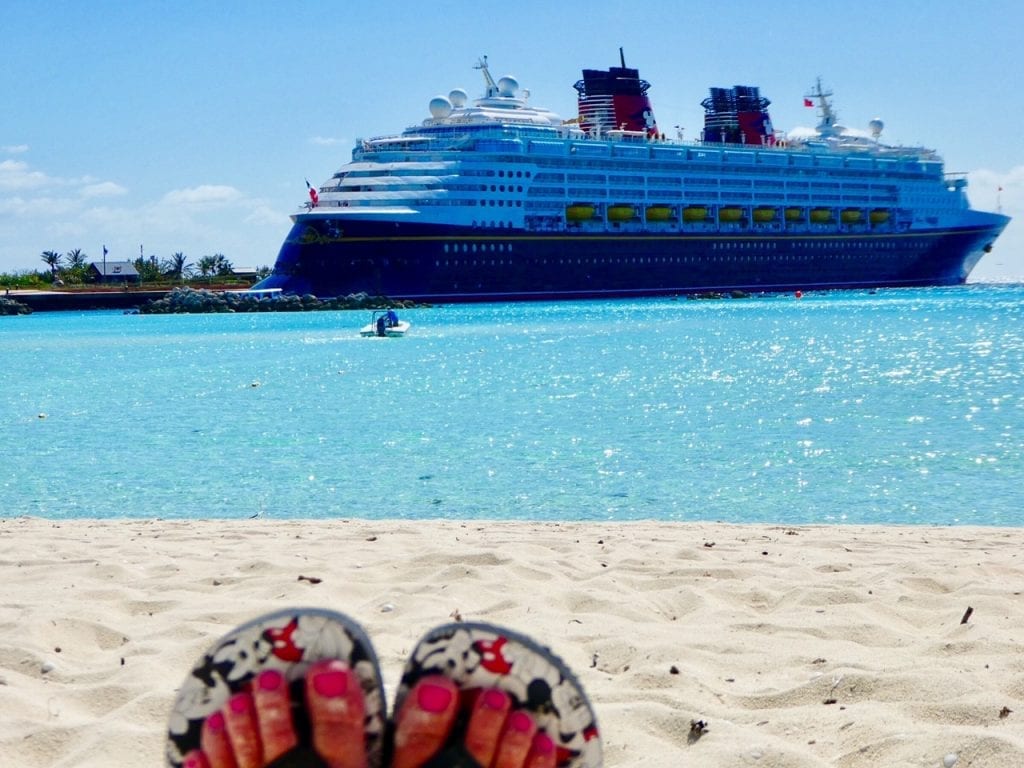 The Disney Wonder cruise ship also has everything that the other ships have: fine dining, beautiful staterooms, and the kind of family entertainment that only Disney can truly provide.
More Ships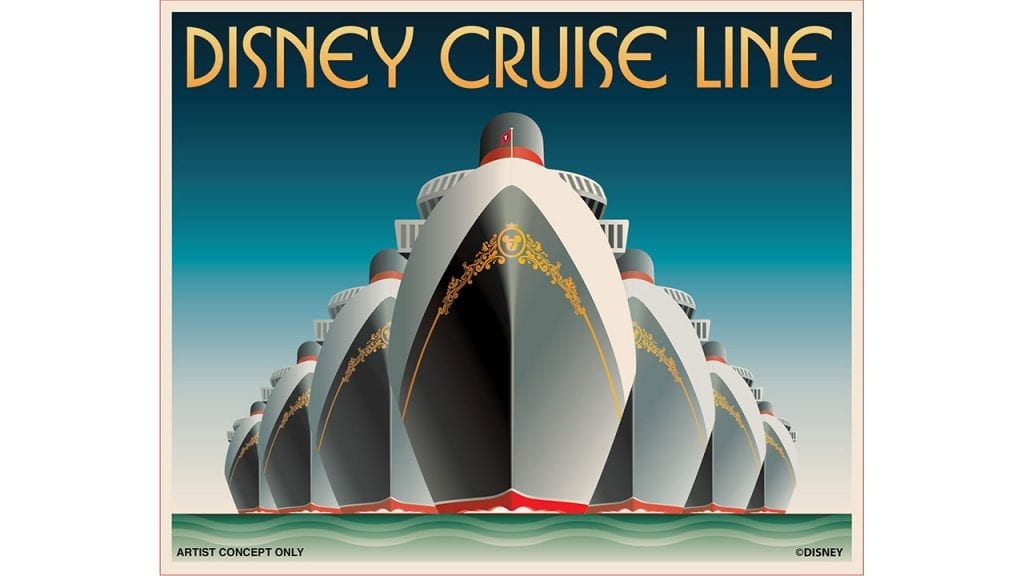 Disney Cruises will be adding two more additional ships to its line beginning in 2021 (Disney I and Disney II are two names that are being floated around, if you will).
Each one will feature 1,250 cabins and will be powered by liquefied natural gas, which is friendly to the environment. The ships are all currently being assembled in Germany at the Meyer Werft shipyard.
Disney Cruise Line Destinations
Disney's ships travel all over the world. Depending on the ship itself and the time of year, you can go nearly anywhere you want to go. Here are the primary locations for Disney cruise line destinations (specific ports vary by package):
Bahamas
Caribbean
Mexico
Alaska
Mediterranean
Norway
Bermuda
Canada
New England
The Panama Canal
Disney Cruise Line Entertainment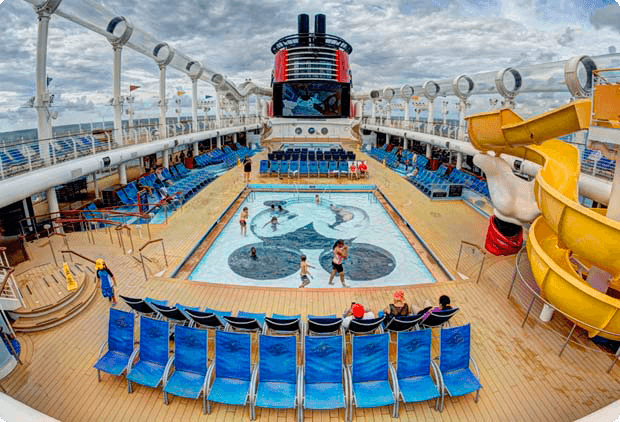 Families can take in musicals on board the cruise ships at a Broadway level of quality. There are exciting parties thrown on the deck, and most ships even have fireworks shows!
Of course, there are pools, waterslides, and other fun recreational activities. Adults also have the opportunity to enjoy nightclubs and lounges with a choice of different kinds of pubs and bars on board.
Kids can also enjoy playing in thematic clubs for children of all ages. The theme clubs are staffed by Disney counselors that have received extensive, special training just for this particular role.
Disney Cruise Line Dining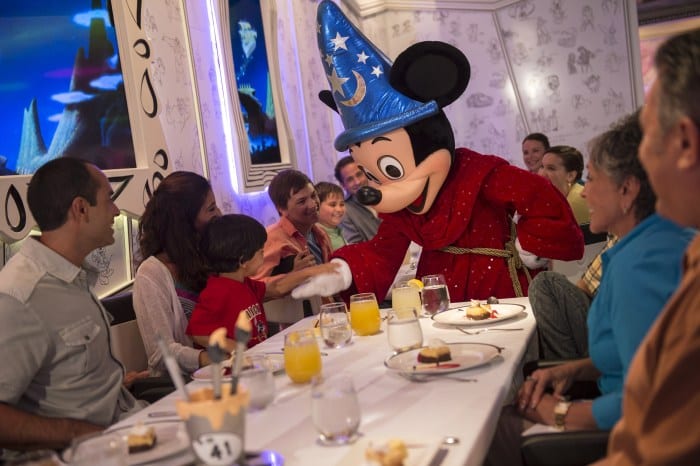 Cruisers can feast on an incredible variety of different dining options. They have something that will meet the desires and expectations of everyone, even if you have a picky eater in the family!
The ships also offer something called Disney cruise onboard credits. These can be used for lots of different things, but one way is to apply them toward Adult Exclusive dining or room service.
Disney cruise ships feature freshly made, gourmet dishes that are available to order and enjoy around the clock, 24 hours a day. No matter when you're hungry, they're open and ready to serve!
Disney Cruise Line Staterooms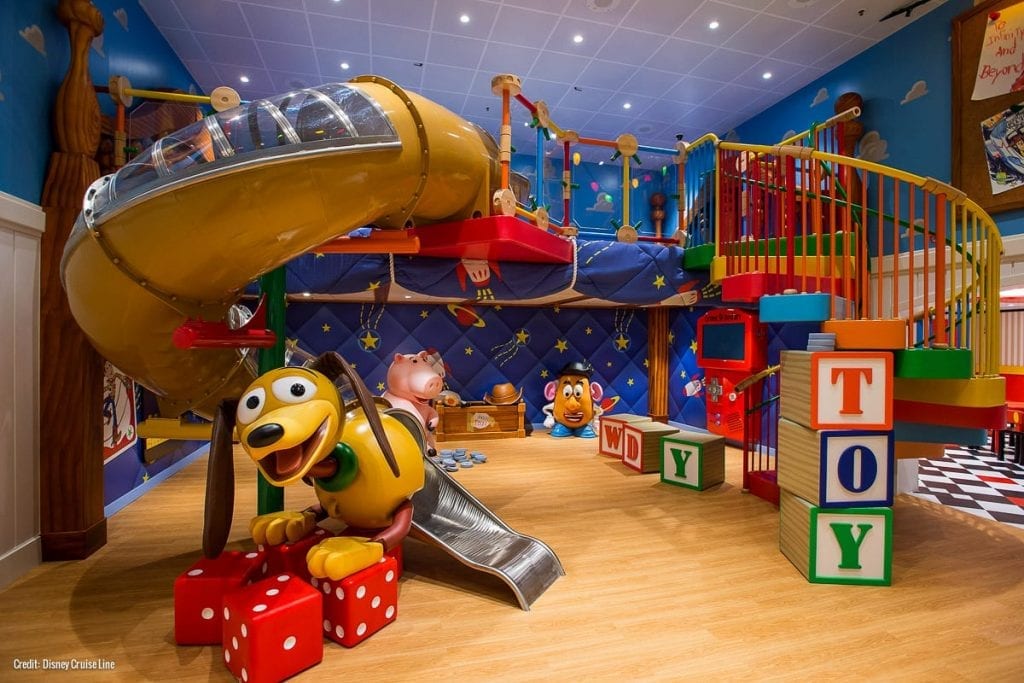 No matter which stateroom you're in, you and your family will find a place to call home for your stay. Disney cruise ships offer comfy retreats or ornate suites. Every stateroom is designed with families first, so you can relax and enjoy modern comforts and amenities that you will not find on any other cruise ships.
On their official website, Disney lists the standard features as the following:
Split bathrooms (in most staterooms) and privacy curtains that make getting ready easier for everyone

In-stateroom, H20 Plus-branded spa, bath and shower toiletries

Ample storage space, including room underneath the bed for tucking away luggage

A refrigerator

A hairdryer

Television and in-room movies

Attentive housekeeping services twice a day—including turndown service
Disney Cruise Line Excursions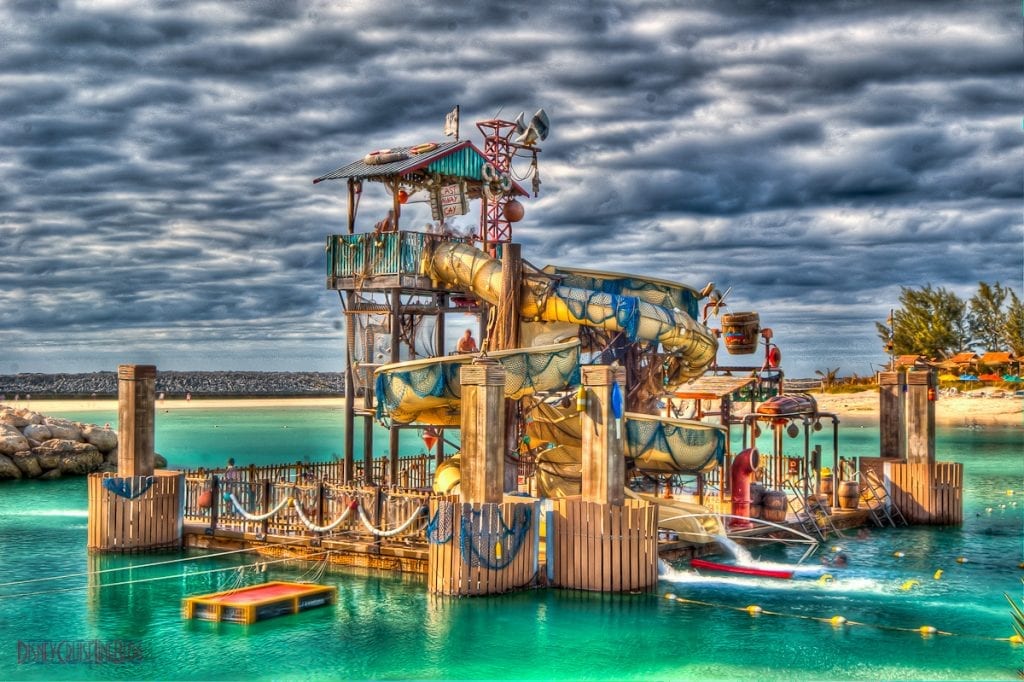 If it's an adventure that you are after, Disney cruise vacations have that too, in spades. On Castaway Cay, Disney's unique private island, there are all sorts of fun activities to get lost in.
They have water slides, hiking trails, beach sports, yoga classes, and even a 5K race complete with finisher medals for those that want a little competition while they're at sea! No matter your family's taste, there is definitely something for everyone to enjoy on and off the boat.
Disney Cruise Vacation Planning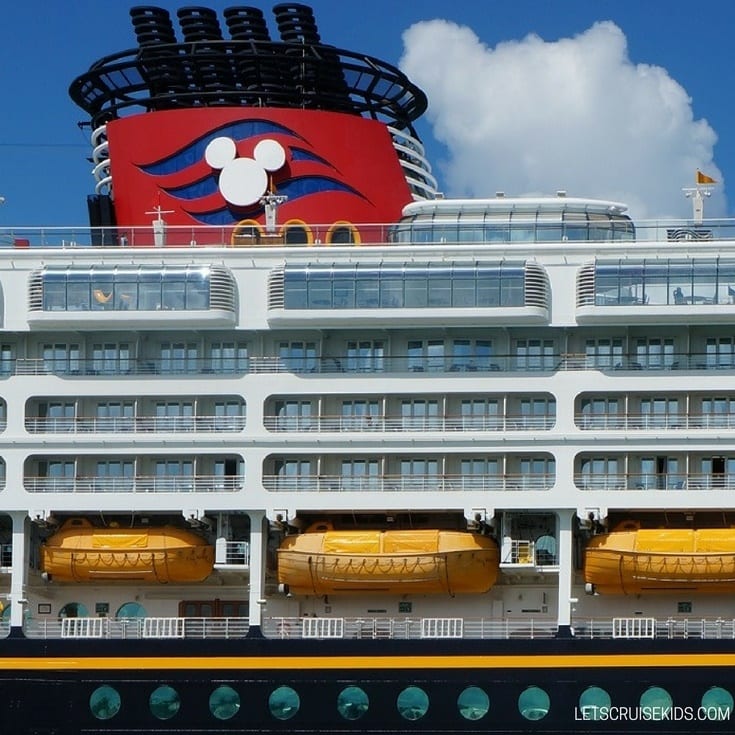 If all this sounds like a dream come true, then you should consider planning a Disney cruise line vacation for you and your family. There are many ways to go about this. The first is to use an Authorized Disney Vacation Planner.
These people are the cream of the crop and huge Disney lovers (#Disnerds). They're highly trained experts at the College of Disney Knowledge that help you choose which Disney vacation is best for your family's needs and desires. Best of all, they're completely free, and they make sure you get the best price by constantly checking for lower costs. It's crazy but true!
If you want to hear how it works from an actual Authorized Disney Vacation Planner and Specialist, check out this interview. Misti Valleroy goes into detail about how it works and exactly what you get out of it. It's really pretty amazing.
If you decide that a cruise isn't for you just yet, you can still use one their vacation specialists to book your theme park trip. For those that like to do it all themselves, there's also Birnbaum's Official Guide to Disney World (2019).
No matter how you decide to go about it, there really is something for everyone with Disney vacations. The cruising option is simply another way to experience Disney magic in a novel and adventurous way.
Have you gone on a Disney cruise? What was your favorite part? Do you have a best tip or trick to share? Tell us about it in the comments!
Remember to follow, like, share, and subscribe! Have a magical day!
Share this post on your Facebook, Twitter, or Pinterest page with the easy share icons below.
Neal Tucker is one of the world's most engaging Disney influencers, with thousands of views and responses across his blog, podcast, and social media profiles every month.
Get started with more D Is For Disney content here