Coloring is just the best. Seriously. It can be fun to do on an iPad or tablet, but sometimes you just need an OG coloring book with colored pencils, crayons, or markers. If that's you, and if you love Disney too (there's a good chance you are if you're here), then you are in the right place. Today, we're going to look at the 8 must have Disney coloring books for adults, so that you can truly paint with all the colors of the wind.
Each one of these is a curated selection, hand-picked, and currently available on Amazon with Prime shipping. They are all top-rated with at least 4 stars and tons of ratings. Even better, they range across different films and properties in the Disney universe.
For the best in Disney coloring books for adults, look no further than right here. And if you want to get a few coloring sheets or pages for your kids for free, check out Buzz Lightyear here and Peter Pan here!
Top 8 Disney Coloring Books for Adults
Widely known and loved for his beautiful paintings, this paperback Disney coloring book brings Thomas Kinkade's gorgeous artwork to the stories and scenes of classic and beloved Disney movies and characters. And let me tell you: they are absolutely stunning.
Each new coloring page has the painting on the adjacent sheet so you can have something to base your color choices on. Of course, you can always just choose to color your own journey! Check out some of the coloring sheets from the book below.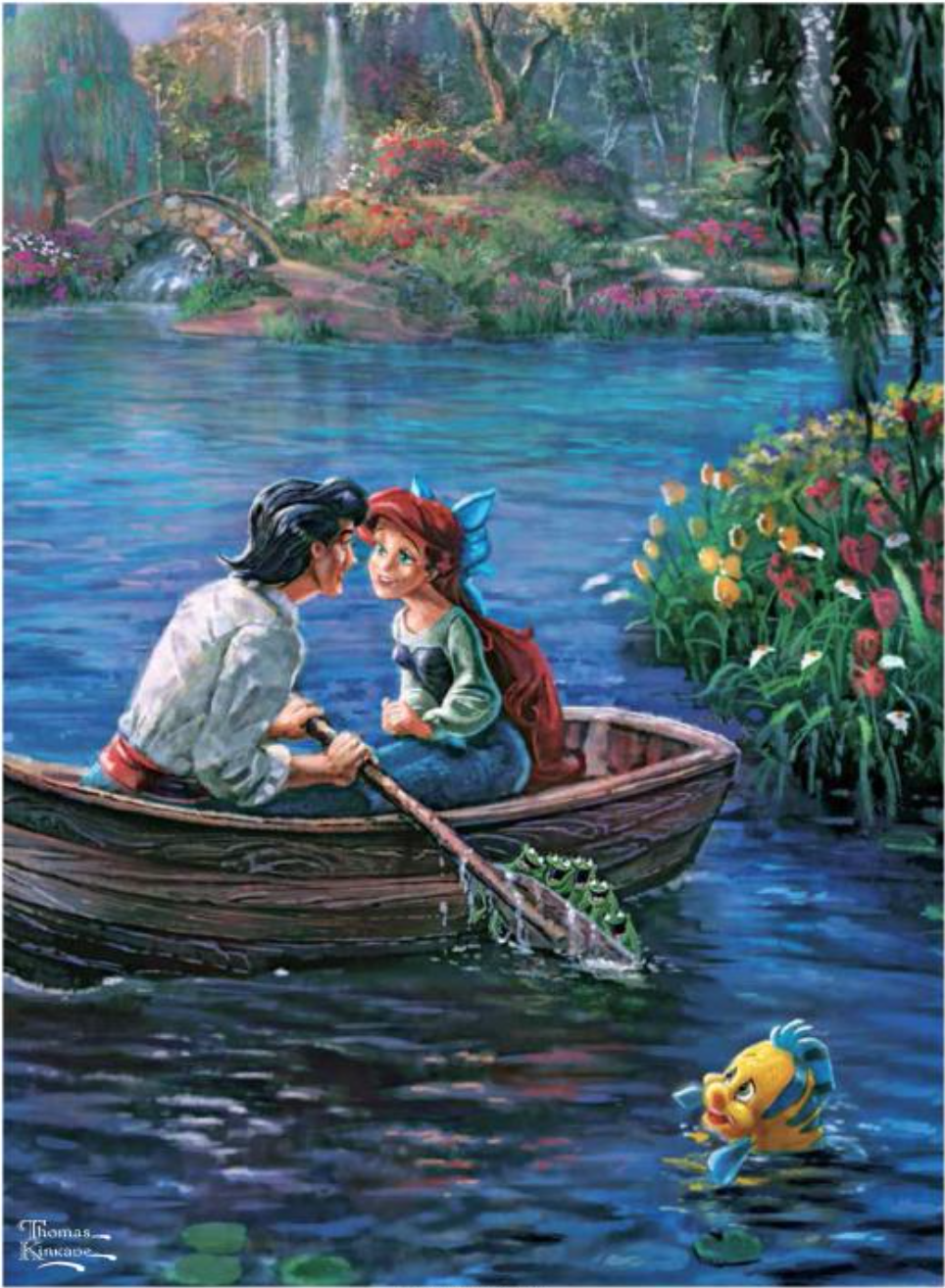 Another fantastic addition to the Disney coloring book for adults world comes with 100 images of Disney princesses and patterns inspired by them. This one is a hardcover edition, meaning that it will last a very long time, throughout many relaxing and enjoyable days of coloring.
If you love coloring in intricate patterns, then this is the Disney coloring book for adults that you need in your life. Get out those colored pencils and enjoy the time spent with some of your favorite Disney princesses and the patterns that bring them to life.
This Disney coloring book for adults also comes from the Art of Coloring collection. Their series of coloring books are so intricate and beautiful, it's hard not to want to get them all.
If you're more of a Disney villains type than a Disney princess person, then this is the Disney coloring book for adults that you should take a look at. It's chock full of great Disney villain artwork to color in, as well as gorgeous patterns that you can spend an afternoon or even several days coloring in.
Unwind with Disney villains in this classic Disney coloring book for adults that is sure to inspire creativity and bring much needed relaxation to your life.
Continuing with the Art of Coloring series is a fantastic coloring book featuring the beloved Nightmare Before Christmas characters and scenes. It has tons of great images to color in, no matter what time of year it is.
The book offers drawings of Jack Skellington and the other major characters, as well as fun patterns that seem to pop off the page. The patterns feel like fun wallpaper ideas for a themed holiday room.
This one is a great holiday gift for either Halloween or Christmas, but it can also be enjoyed all year long. You could even take it to the Disney parks and color while you wait in line! However you choose to do it, this is a great addition to any Disney coloring books for adults collection.
Who doesn't absolutely love The Muppets? These characters bring so much joy and happiness to so many people. Now, you can pick up a copy of this Disney coloring book for adults full of your favorite Muppets characters.
Kermit is here, and Miss Piggy, and the whole gang of lovable misfits that we have come to know and welcome into our hearts. This particular color book also offers patterns inspired by the movies and characters of the Muppets. Some of the patterns are on their own page, while others appear in the background alongside fun Muppets' scenes and character drawings.
Check out some of the great Muppets pages you can color in below!
Moana is a huge fan favorite. Her iconic song gets stuck in my just thinking about it! Such a great and inspiring Disney movie, destined to become a classic.
Now, you can create your own Moana story with this amazing Art of Coloring Disney coloring book for adults. Like the other great books in this collection, the Moana coloring book features all the characters in fun scenes, as well as patterns you can spend as much as you want coloring in.
When you're stressed out and just need some time to chillax and cool off, what better world is there to enter than that of Frozen. Anna, Elsa, Olaf! They are all right here for your coloring pleasure!
This Disney coloring book for adults is another part of the Art of Coloring series, and it does not disappoint. There are wonderful scenes of the sisters together, and all those gorgeously intricate patterns this coloring book collection is known for. Check out the images below to see more.
The final one of our Disney coloring books for adults is Star Wars. The amazing and expansive world of the Star Wars universe is just perfect for a coloring book. It has so many great characters and scenes, the book practically draws itself!
Whether you're light side, dark side, android, or just love Yoda, you will find all your favorite Star Wars moments in this coloring book. Take a look at the images below to get an idea of just how great this one is.
Do you have any of these Disney coloring books for adults already? Is there a different one that you have? Let me know in the comments!
If you're a fan of games, you need to see this list of the 7 essential Disney board games to play at home.
Have a magical day!
Keep Coloring…
7 CLASSIC Disney Mystery Coloring Books You Don't Want to Miss!
Share this post on your Facebook, Twitter, or Pinterest page with the easy share icons below.
Neal Tucker is one of the world's most engaging Disney influencers, with thousands of views and responses across his blog, podcast, and social media profiles every month.
Get started with more D Is For Disney content here