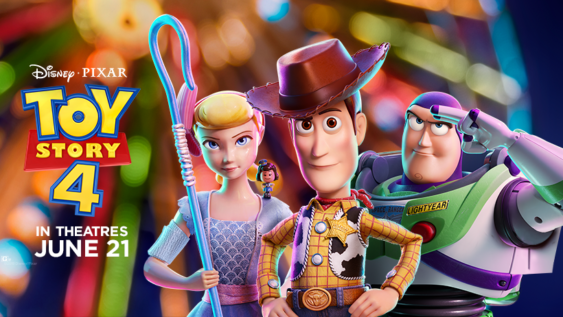 UPDATE: Now that Toy Story 4 is out on Disney Plus, you can read more about Forky and the gang right here.
The latest installment in the Toy Story franchise of films comes out in less than 3 weeks on June 21, 2019.
For some of us that have been Toy Story fans since the beginning (which, by the way, was 1995! Feel old yet?), this newest movie in the Buzz Lightyear and Sheriff Woody saga was a bit of a surprise, but not an unwelcome one.
The end of Toy Story 3 felt complete, fulfilling, and, in a word, final. But Toy Story 4 has changed all that.
To ramp up excitement, Disney/Pixar has released brand new information about characters' VO performances from legendary film actors and producers, brand new footage from what will likely be a hilarious pair, and an official run time!
Toy Story 4's Living Legends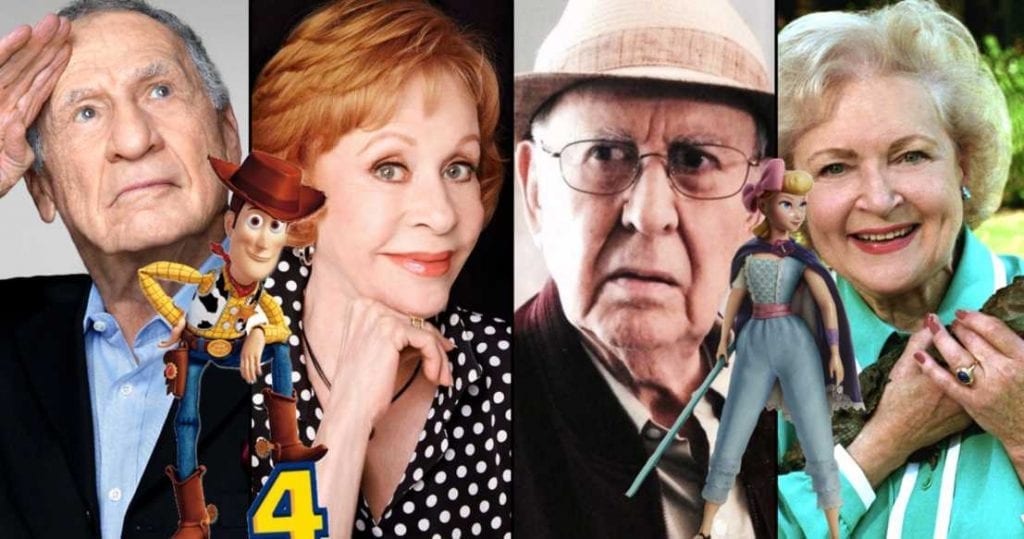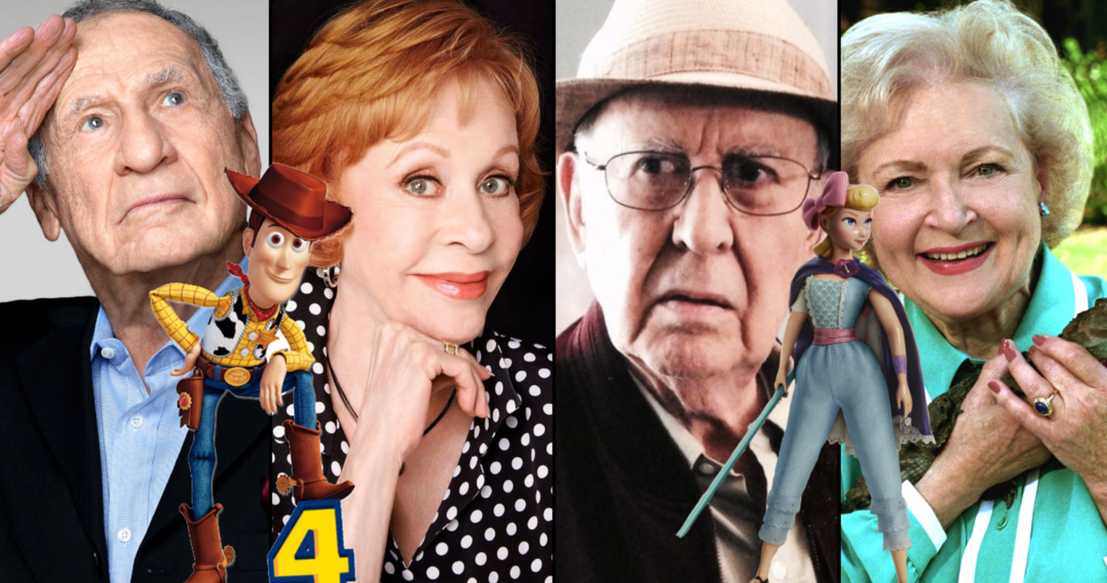 USA Today broke exclusive news that some giants of the cinema will be joining the Toy Story gang for this fourth movie. Pixar was able to wrangle Betty White, Carol Burnett, Carl Reiner, and Mel Brooks into being part of the gang. To make it even better, their characters' names are puns for the ages.
Carol Burnett, 86, does the voice of the kid seat Chairol Burnett. Carl Reiner, 97, has the job of playing a pink rhino named Carl Reineroceros. Betty White, 97, voices a teething toy called Bitey White. Mel Brooks plays Melephant Brooks, who is, of course, an elephant.
Few things make American audiences happier than Disney and Betty White. Combining the two, along with the other three amazing film legends, is sure to bring smiles to many faces come June 21st.
Brand New Scene Footage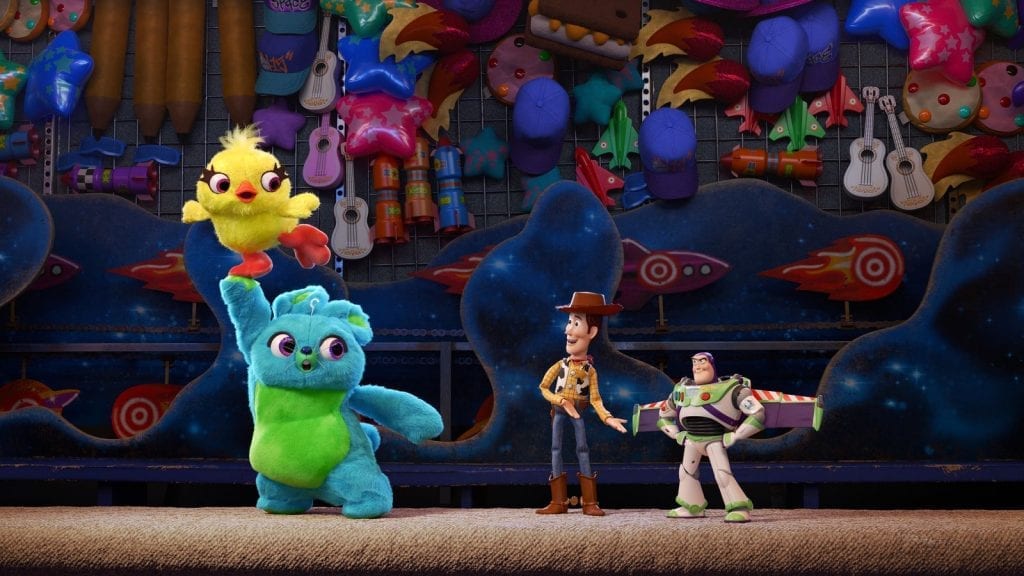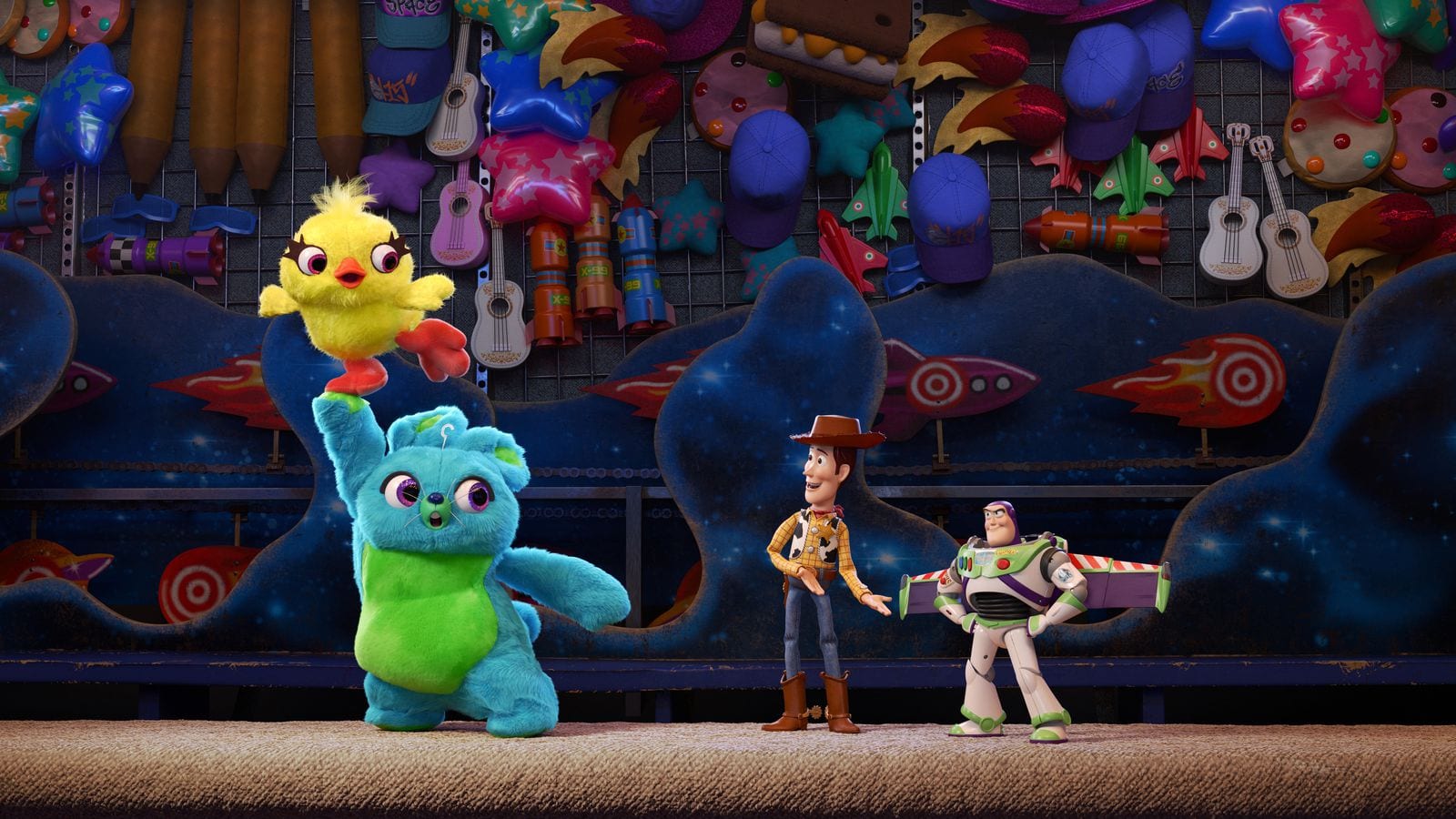 A particular scene from early trailers stuck out to many people: it's the one where Key & Peele play stuffed animals at a fairgrounds game ragging on Buzz Lightyear. The scene has changed a bit, updated with new dialogue and super funny dynamic, and it's absolutely hilarious. Check out their work with Buzz below.
Toy Story 4's Official Runtime
With all this new stuff coming out about this newest Toy Story movie, you the audience member may wonder just how long the film is going to be. Well, you are not alone. I always want to know the length before I head into a movie. Luckily, Disney/Pixar released the duration, and the Toy Story 4 runtime comes in at exactly 100 minutes.
Of the 4 movies in this franchise, Toy Story 3 is the longest at 103 minutes, making this latest one the second longest.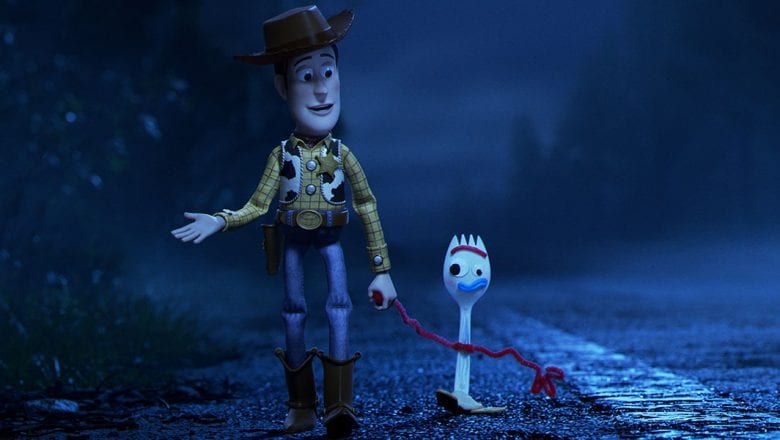 Apparently, the movie will also feature some "scary scenes" and a hefty amount of emotion. According to Digital Spy, Tim Allen (Buzz Lightyear) said, "It is so emotional, it's so funny, it's so big, the idea they've come up with. I'm startled. I couldn't even get through the last scene."
That's quite a statement, especially after the ending of Toy Story 3, which I won't write about here, just in case you haven't seen it yet.
What do you think of all this Toy Story news? Let me know in the comments!
Looking for Buzz Lightyear coloring pages and sheets? Check out a bunch of free ones right here on D Is For Disney!
Hope your day is headed to infinity and beyond!
Share this post on your Facebook, Twitter, or Pinterest page with the easy share icons below.
Neal Tucker is one of the world's most engaging Disney influencers, with thousands of views and responses across his blog, podcast, and social media profiles every month.
Get started with more D Is For Disney content here