Buzz Lightyear was one of the Toy Story characters that we all loved so it wasn't a surprise when Disney and Pixar released the animated film Buzz Lightyear of Star Command: The Adventure Begins.
It came out through direct-to-video in 2000, on the heels of the first movie, as well as the first sequel, Toy Story 2.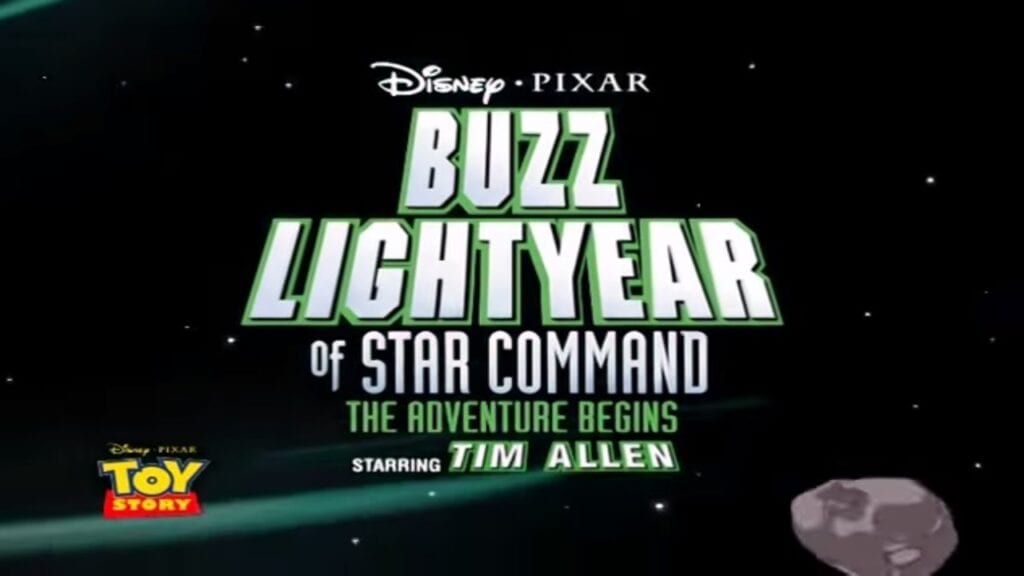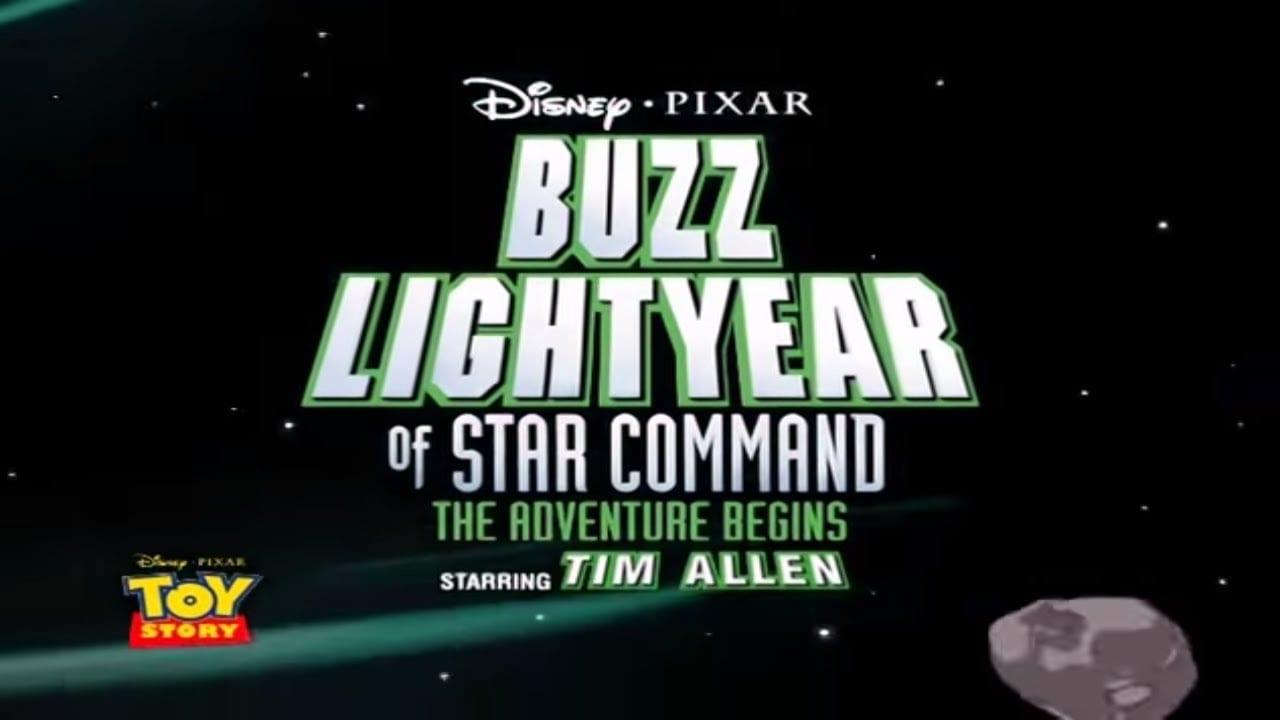 What is Buzz Lightyear of Star Command: The Adventure Begins all about? It follows the story of our beloved Buzz Lightyear and his missions as a Space Ranger. We get an exciting view of Buzz as a hero of the intergalactic universe.
Sounds exciting, right?!
If this is your first time hearing about this, read on to understand the buzz about our favorite Buzz.
*(Lots of buzzy puns coming up. Sorry not sorry.)
How Buzz Lightyear of Star Command: The Adventure Begins Came To Be
We all know how successful the first movie Toy Story was.
It was even one of Disney's greatest box-office hits in 1995. Everyone (including me, of course) loved the story, the characters, and basically everything about it.
I know own many of the figurines and Funko Pops to keep me company at home.
That first box-office wonder was followed by Toy Story 2 four years later, which saw incredible success like its prequel.
Disney saw how good the public's reaction was so they came up with another gem. This time, it focused on one of the story's main characters, Buzz Lightyear.
And that is how Buzz Lightyear of Star Command: The Adventure Begins came to be…
The film debuted in October 2000 and was produced through the partnership of the two animation giants – Pixar Animation Studios and Walt Disney Television Animation.
Its creative team used a mix of both computer-generated animation, which Pixar was in-charge of, and traditional hand-drawn animation by the Disney team.
Because it was a direct-to-video release, Disney didn't show it on the big screen.
Instead, it was available through VHS which was the popular platform before the age of DVD, Blu-ray, VOD, and Disney+.
Online Buzz About Buzz
Buzz Lightyear of Star Command: The Adventure Begins was so good that it garnered a ton of buzz.
Buzz himself was a big part of my childhood as a Disney and Toy Story fan.
I'm sure it is for others too, especially based on these tweets…
One netizen thinks it is the best among the projects of the Toy Story franchise.
Some are even requesting it to be on Disney+!
Are you subscribed to Disney+? If you're not familiar with this Disney premium platform, read about it here.
The Story of Buzz Lightyear of Star Command: The Adventure Begins: A Plot and Character Summary
Warning: There be spoilers ahead!
If you don't want to know what happens, I suggest you watch the film first before proceeding with the rest of this article.
That being said, if spoilers don't bother you, read on, intrepid Disnerd!
First of all, the film takes place after the events of Toy Story 2.
Did you know that in the Toy Story film universe, the toy line and Buzz Lightyear action figures were inspired by this film? In other words, the toys came second. With many films, the toys were first, but not with Toy Story!
To put it simply, the Buzz Lightyear action figure was created based on the films, notably Buzz Lightyear of Star Command: The Adventure Begins.
You can see this in the film's opening scene.
The movie begins with Buzz, Woody, Jessie, and the other toys getting excited to watch the movie through a VHS.
Once the VHS is played, the view of the aduience shifts to the hand-drawn Space Ranger Buzz Lightyear and his intergalactic universe.
Buzz and Warp
Who are the main characters?
Buzz Lightyear goes into a mission with his partner fellow Space Ranger Warp Darkmatter.
Who is the bad guy?
The duo discovers the missing L.G.M. in a lab that belongs to their enemy, Emperor Zurg.
What is the plot?
Their task is to find three Little Green Men or L.G.M. who went missing.
NOTE: In case you didn't know, we met these L.G.M. in the previous movies in Pizza Planet. They are an alien race who are scientists at Star Command's Universe Protection Unit.
As they save the L.G.M., a battle between the duo and Zurg's henchmen takes place. It ends with Warp forcing Buzz to save himself and dying in the process.
Our dear Buzz is distraught by this loss and feels the guilt of being the lone survivor of their mission. The agency that they work for, Star Command, gives him a new partner which he initially refuses.
The Adventure Begins
Buzz is then given a new Star Command recruit that goes by the name of Princess Mira Nova. The L.G.M. also gives him a robot named XR to act as his partner. He also befriends their janitor named Booster.
Zurg, on the other hand, through his minion Agent Z discovers the existence of an orb called the Uni-Mind found in the homeworld of the L.G.M. The Uni-Mind makes telepathic links between L.G.M. possible, and Zurg sends his robots to steal it.
The L.G.M. informs Buzz and his team about the threat, and they embark on a mission to protect it at all costs.
They fail, however, as Agent Z destroys XR and Zurg successfully gets his hands on the Uni-Mind.
Zurg turns it into a Mega-Ray to control everyone's minds in favor of him. He succeeds and gets hold of the different planets with Star Command as his next target.
As our team of heroes arrive, they realize that their workmates have been brainwashed and are under Zurg's control. The next scenes involve a bomb explosion and Zurg thinking Buzz has died in the action.
The Evil Truth
He survives, though, and goes after Agent Z.
Much to his surprise and dismay, Buzz discovers that Agent Z is his dead partner Warp. Warp had been acting as a double agent all along!
They fight and Buzz ends up saying his "final log entry" which is actually a cry for help.
After hearing Buzz's plea, his colleagues arrive and together they save the day.
Buzz, realizing how working alone doesn't go well for him, assembles a team with XR, Mira, and Booster.
Now called Team Lightyear, they close the movie with the famous line:
Buzz Lightyear of Star Command: The Adventure Begins Characters
Even though the Buzz Lightyear of Star Command: The Adventure Begins belong to the Toy Story franchise, it revolves around a different universe.
In that universe, Buzz Lightyear lives in – the Space Ranger, not the action figure.
We also get to meet new characters that interact with Buzz Lightyear, both enemies and friends alike.
Let's have a quick run-through of the people in Buzz Lightyear's universe.
The Good Guys
Buzz Lightyear – Our superhero from the Intergalactic Alliance is a Space Ranger highly skilled in combat.
Princess Mira Nova – A Star Command recruit tasked to help Buzz, Mira is the princess of the planet Tangea. She has mental abilities that are innate of Tangeans. Her "ghosting" ability later becomes handy during their mission.
Booster – Initially a janitor at Star Command, Booster becomes a good friend of Buzz and eventually joins his superhero team.
XR – The robot teammate of Buzz was created by L.G.M. to be his partner. His name stands for experimental ranger.
Commander Nebula – Commander Nebula is Buzz' superior at Star Command.
Little Green Men or L.G.M. – These green critters are scientists at Star Command.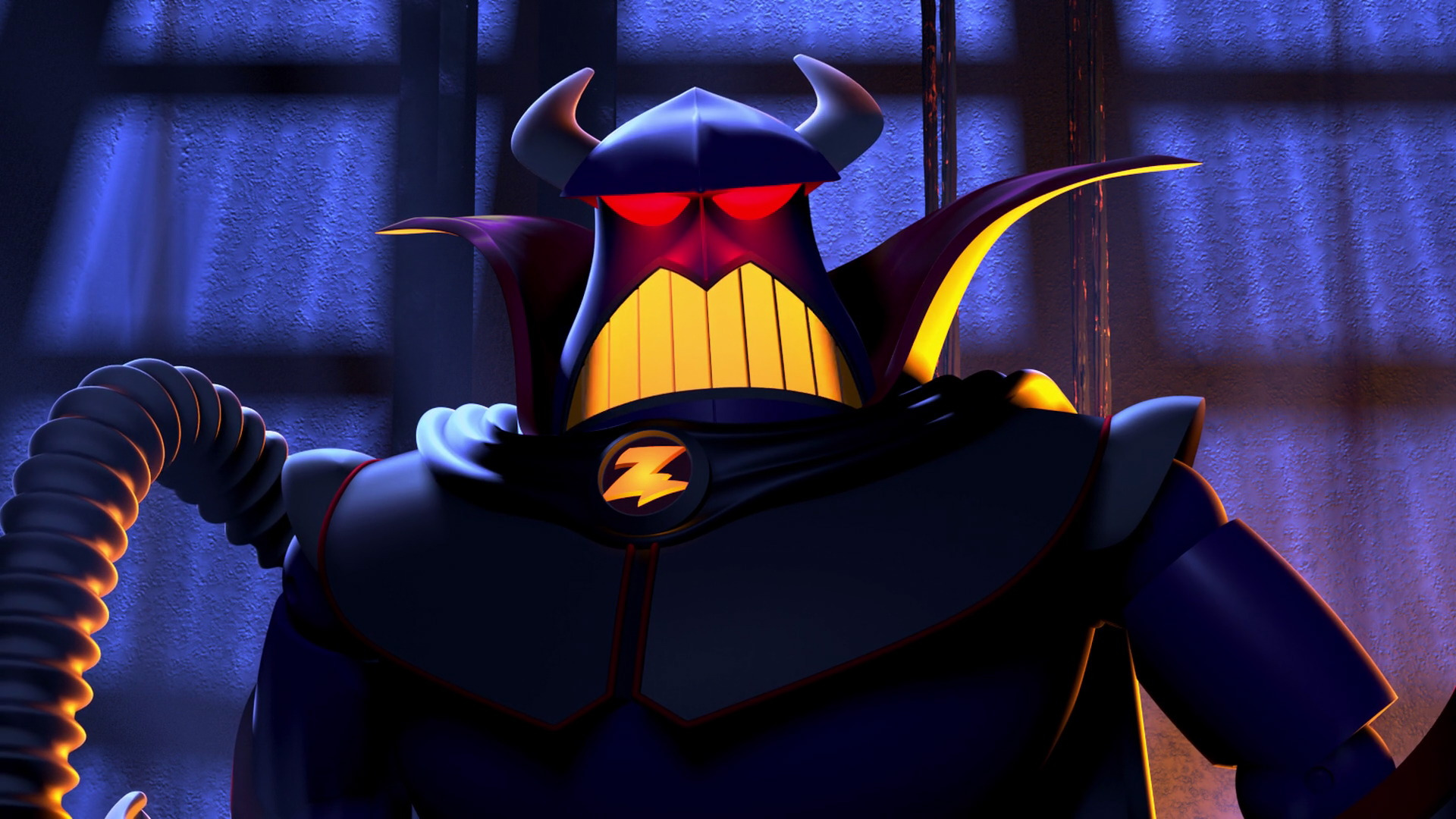 The Bad Guys
Emperor Zurg – Buzz Lightyear's archnemesis is also the enemy of the Intergalactic Alliance because of his evil ways.
Warp Darkmatter – The antagonist who goes by the title Agent Z once was Buzz Lightyear's partner. During his time as a Space Ranger, he was working as a double agent for Zurg.
Fun Facts About Buzz Lightyear of Star Command: The Adventure Begins
Now you know what happens in Buzz Lightyear of Star Command: The Adventure Begins and have met our hero's friends and foes.
With all that in mind, check out these fun trivia facts about the film:
There is a television series spin-off titled Buzz Lightyear of Star Command. The film was supposed to be the series' pilot episode. Because it was so good, Disney made it into a movie.
The movie now serves as the first three episodes of the series without the opening scene where the toys were watching the movie.
Have you visited Space Station 77 (Space Mountain) in Disneyland? Well, Star Command was designed after it!
If you're a fan of Star Wars, you can find a reference in the film. The part where Buzz and Mira plan to send a one-man craft to go through Planet Z's defenses was based on Star Wars Episode IV: A New Hope. The latter had the idea of "a small one man ship slipping through the defenses."
After being destroyed by Agent Z, the L.G.M. rebuilt XR. As they were putting items into XR, you can spot one of them holding a lamp that looks a lot like Aladdin's with the Genie.
Buzz Lightyear of Star Command: Television Series
As I mentioned before, the movie Buzz Lightyear of Star Command: The Adventure Begins was supposed to be the first episode of the series spin-off.
Later, they cut it into three separate episodes. Still, it served as the beginning of what became a well-loved kids show.
Titled Buzz Lightyear of Star Command, the series is the first one based on a Pixar franchise.
The other shows are Forky Asks a Question which came out on Disney+ in 2019, and Monsters at Work which is set to premiere in 2021 on the same platform.
The television series ran from October 2000 to January 2001 with 65 episodes.
Set in the future, the series follows Buzz Lightyear as he fulfills his role as a Space Ranger.
In this universe, different alien species living in separate planets coexist. Star Command maintains peace and order in these planets.
As a Space Ranger himself, Buzz watches over these planets and investigates criminal activities that may put citizens and their planets at risk.
The Buzz Lightyear of Star Command Video Game
The success of the movie and television series overwhelmed Disney, so they made a video game from the same material in the same year.
Carrying the familiar title, the Buzz Lightyear of Star Command video game was developed by Traveller's Tales and released by Disney Interactive and Activision.
They created it to play on Dreamcast, Game Boy Color, Microsoft Windows, and PlayStation.
With the third-person perspective, the player acts as Buzz Lightyear in a playing field set in different planets.
On every level, he must race a villain and face a battle with the villain at the end. During the race, there are challenges and enemies who try to stop Buzz from completing his task.
Coins can be collected and used to get weapons, shields, and transportation devices such as a hoverboard, jet pack, and jet bike. You may also use these for level shortcuts in the form of boost pads and teleportation machines.
There are also other game features where Buzz can call for help from Booster. The game ends with the ultimate battle between Buzz Lightyear and the villain – none other than Emperor Zurg himself.
Have you, by any chance, played this video game? If so, share with your experience in the comment section below or on social media @disfordisney_.
Buzz Lightyear of Star Command: A Childhood Throwback
Buzz Lightyear of Star Command: The Adventure Begins brings so much nostalgia. The character alone takes me right back to my childhood.
From the film to the television series and the video game, Buzz Lightyear truly made a mark as one of our best and most beloved space friends.
Of course, we can all relive this memory as Disney kids forever when we watch Buzz Lightyear in his many adventures on TV.
That said, you may also want to join the Disney fans who are asking Disney+ to add this gem to their list!
Lastly, if you or your kids like coloring, relive your love for Buzz Lightyear by trying out these free coloring pages.
You can also subscribe to my newsletter for a whole Buzz Lightyear coloring book for free.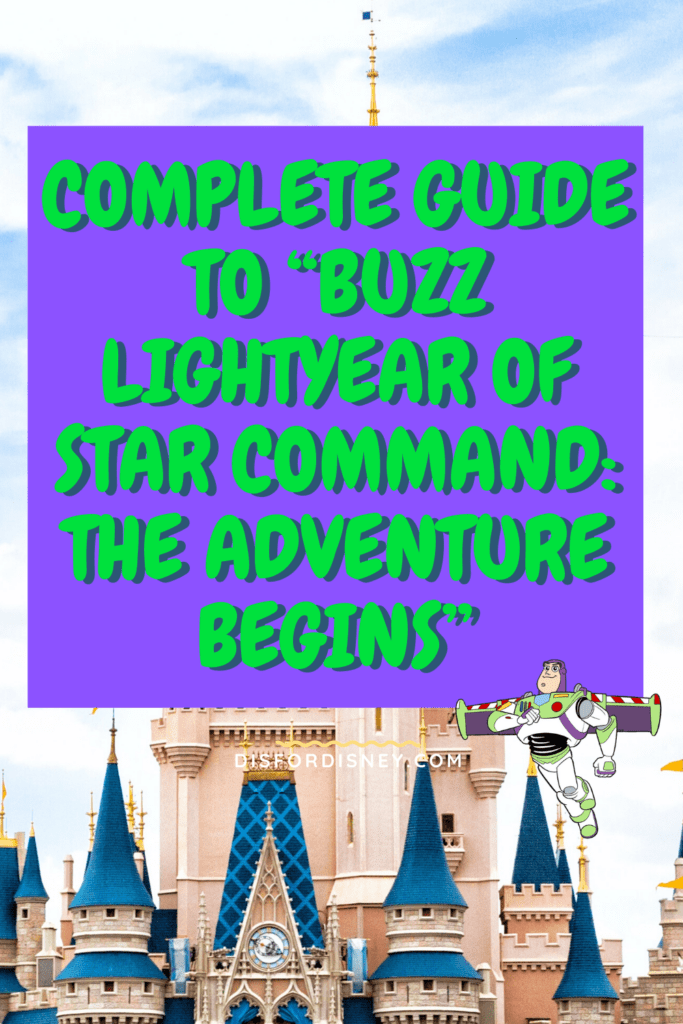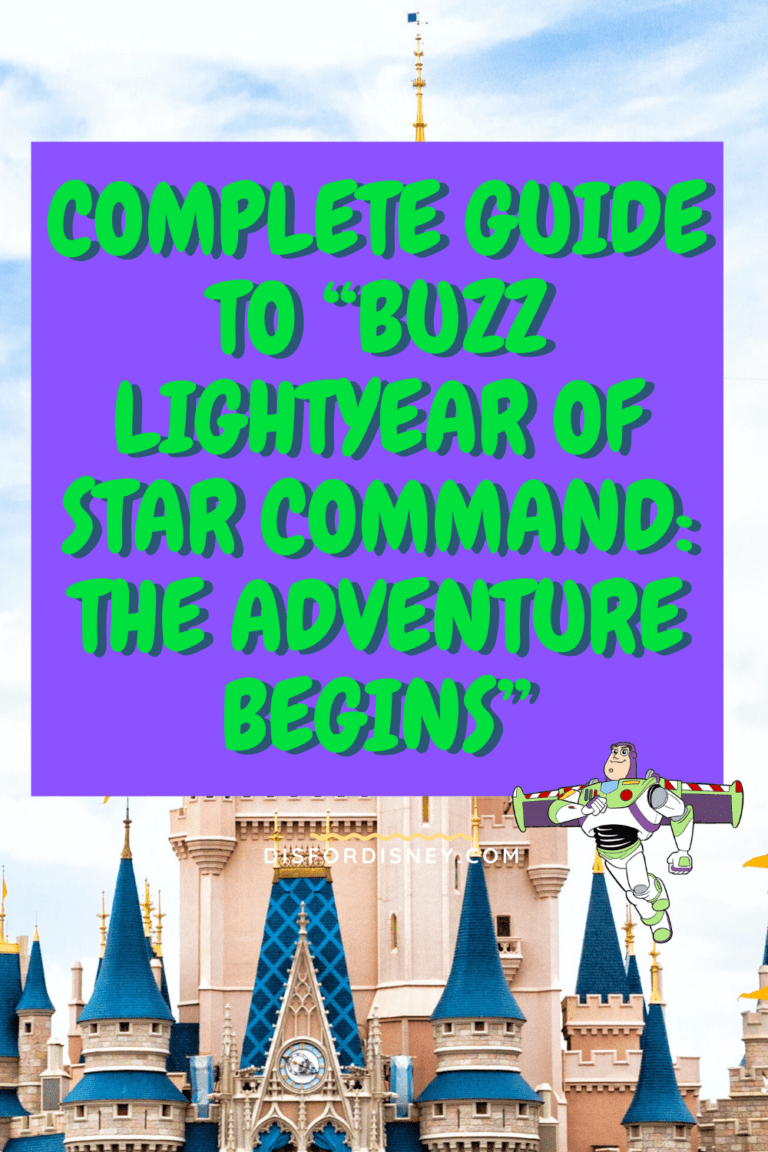 Share this post on your Facebook, Twitter, or Pinterest page with the easy share icons below.
Neal Tucker is one of the world's most engaging Disney influencers, with thousands of views and responses across his blog, podcast, and social media profiles every month.
Get started with more D Is For Disney content here