When you see that newest Baby Yoda toy or an awesome Disney coloring book, you might ask yourself, "Is the Disney Store near me?" And then, "WHERE IS THE CLOSEST DISNEY STORE?"
If you're like me, you say it in ALL CAPS just like that because it's just that important. Don't worry, you're not alone.
Well, you're in luck! Because it's very easy to locate the closest Disney Stores and other Disney shops.
I've put together a list of all the different ways you can find the closest Disney Store location. So, next time you ask, "Is there a Disney Store near me?", you'll know exactly how to find the answer.
You can easily find all these and more:
Disney Store
Disney Baby Stores
Disney Outlets Stores
These will show whether they are standalone Disney Stores, Disney Stores in malls, airport Disney Stores, or even Disney Stores in Target (yes, some Targets have Disney Stores inside them!).
Read on below and choose the way that's easiest and works best for you!
The first (and my favorite) way to find the closest Disney Store near me is Disney itself.
On Shop Disney, you can scroll to the Store Locator and find all the Disney Stores in your area. It's actually pretty cool.
1. Open your web browser and go to ShopDisney.com.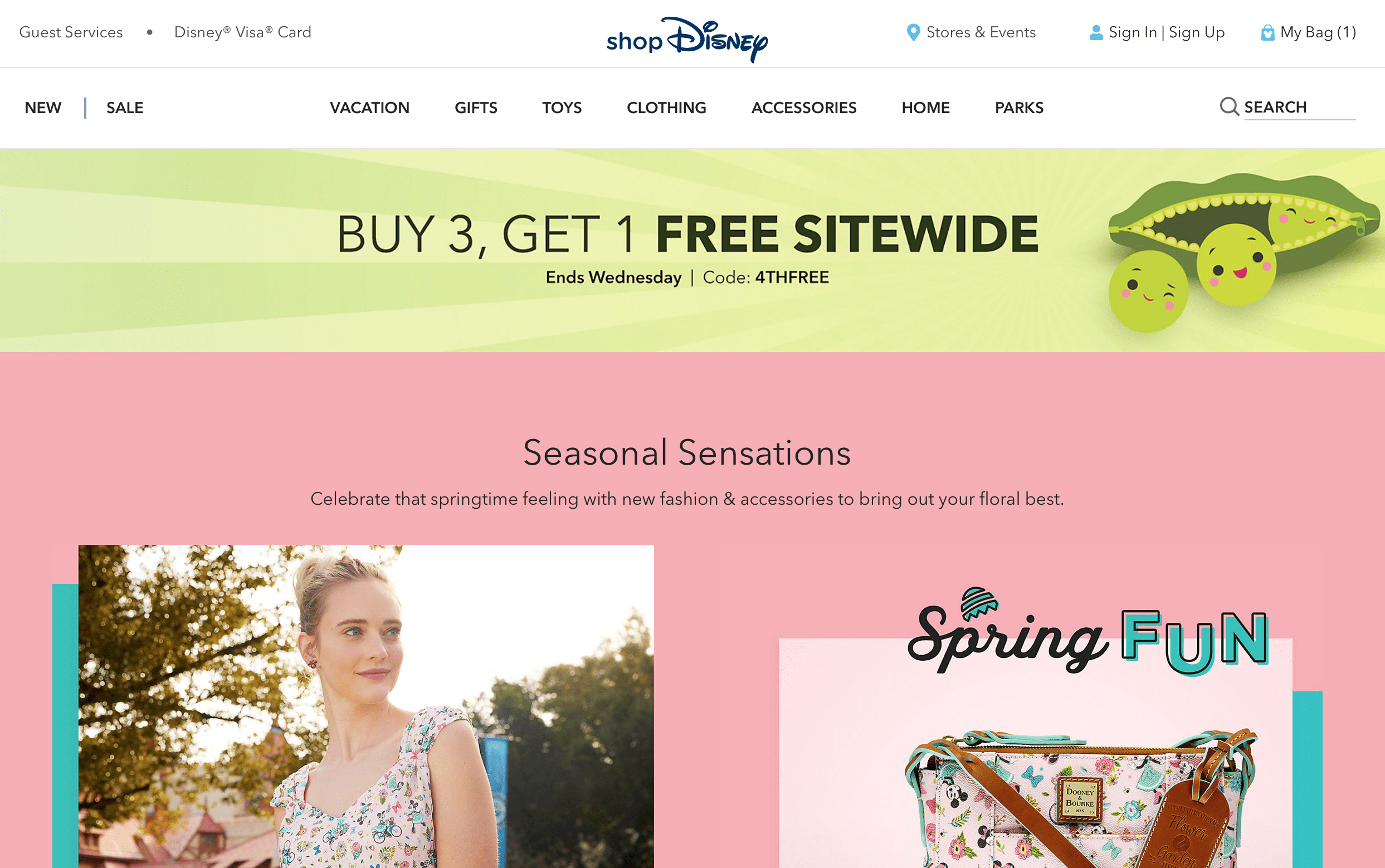 2. Click "Stores & Events" at the top of the screen.

3. Type in your zip code or city and state in the search bar and view the list of Disney shopping options in your area.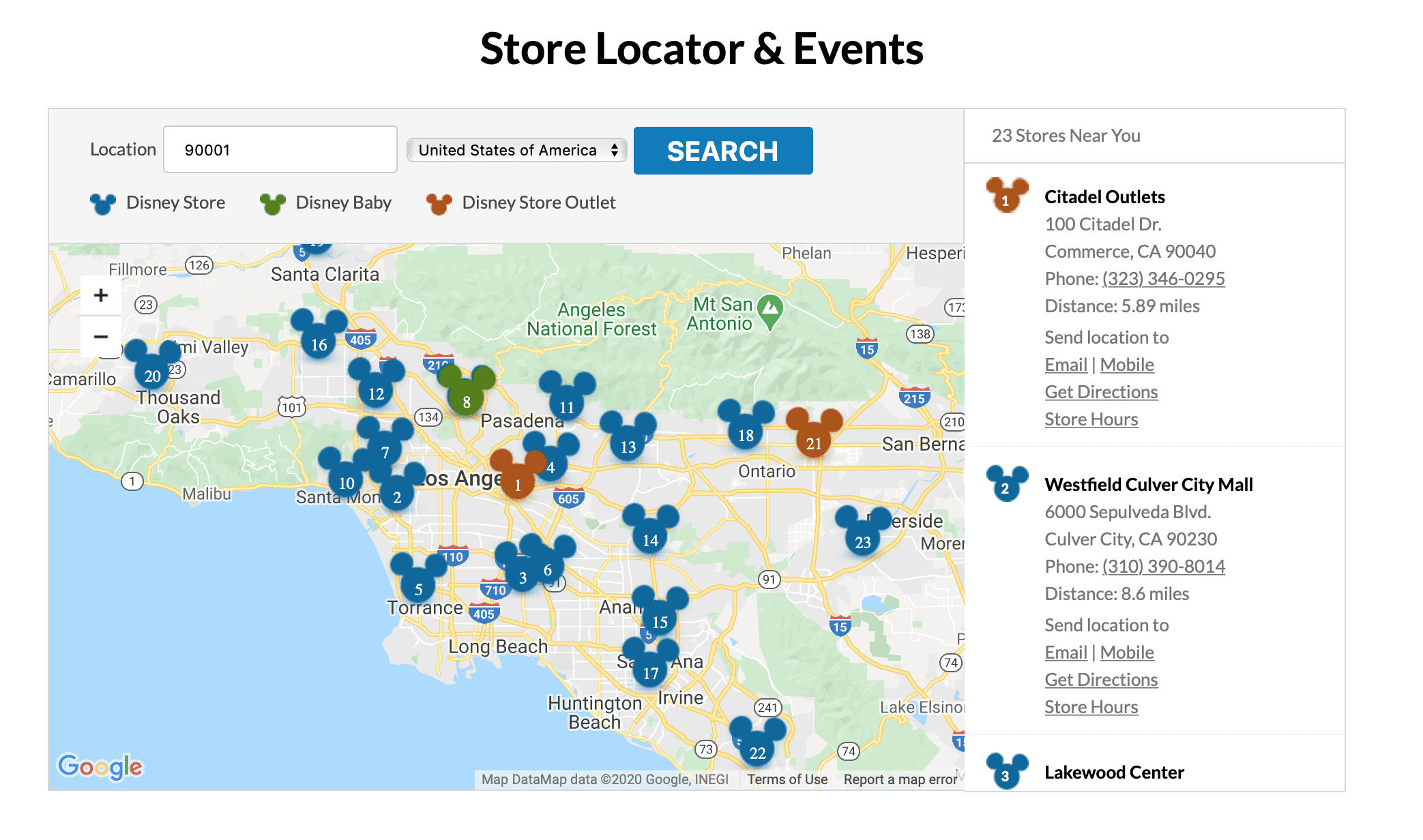 4. Select the one you want and get directions right there on the screen. They show you the address, phone number, store hours, and distance. The site even lets you send the Disney Store location to your email or phone number.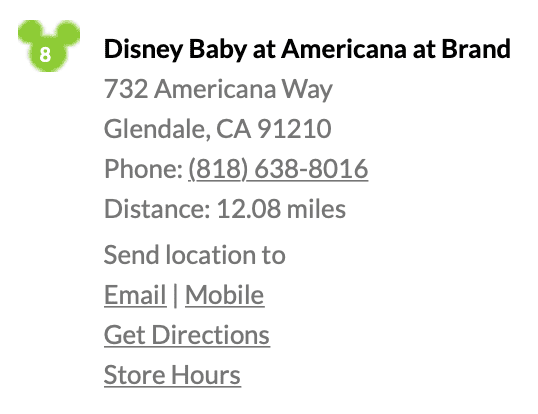 5. That's it! Have fun shopping at your neighborhood Disney Store! 🙂
BONUS! One reason that I love using the official Disney website is that they also feature their events below the map and shop list. It's pretty cool. Take a look below for a quick sampling of their events.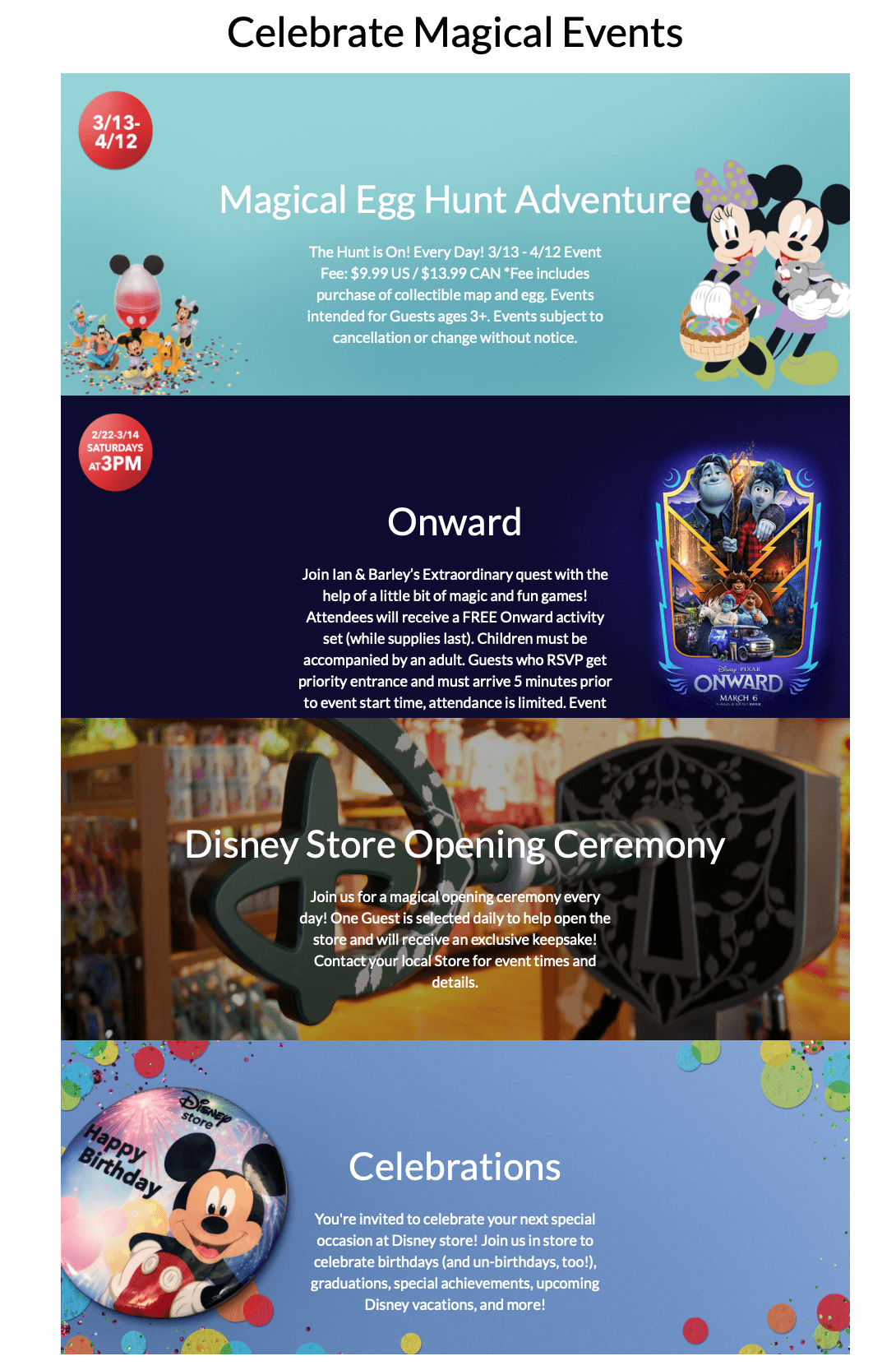 Disney Store Near Me
#2 Google Maps
The second way to locate the closest Disney Store to you is to do a quick search in Google Maps.
(Apple Maps and Mapquest both work in a very similar way for finding Disney Stores.)
This method is super easy, efficient, and has directions included right along with the search itself. It works in web browsers (like Firefox, Chrome, Safari, etc.). It also works on iPhones, Androids, tablets, and other devices with apps.
Here are the steps for finding the closest Disney Store near me. I mean you. The closest Disney Store near you.
1. Open up your web browser and go to Maps.Google.Com.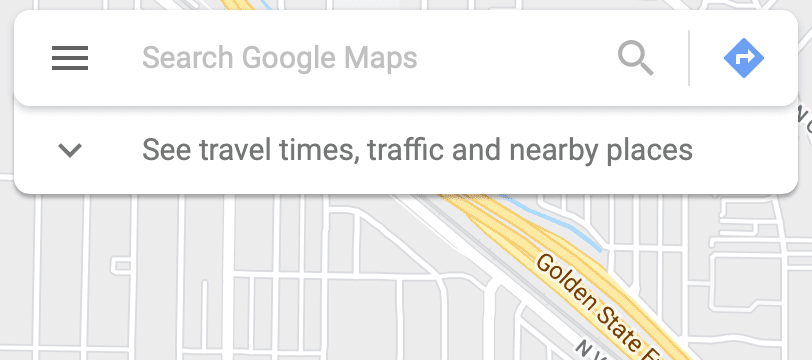 2. Type "disney store" in the search bar. The search bar is usually located in the middle or the upper lefthand corner.

3. Hit the Enter/Return key on your keyboard or click the magnifying glass on the screen. The list of results will pull up. It's typically pretty fast.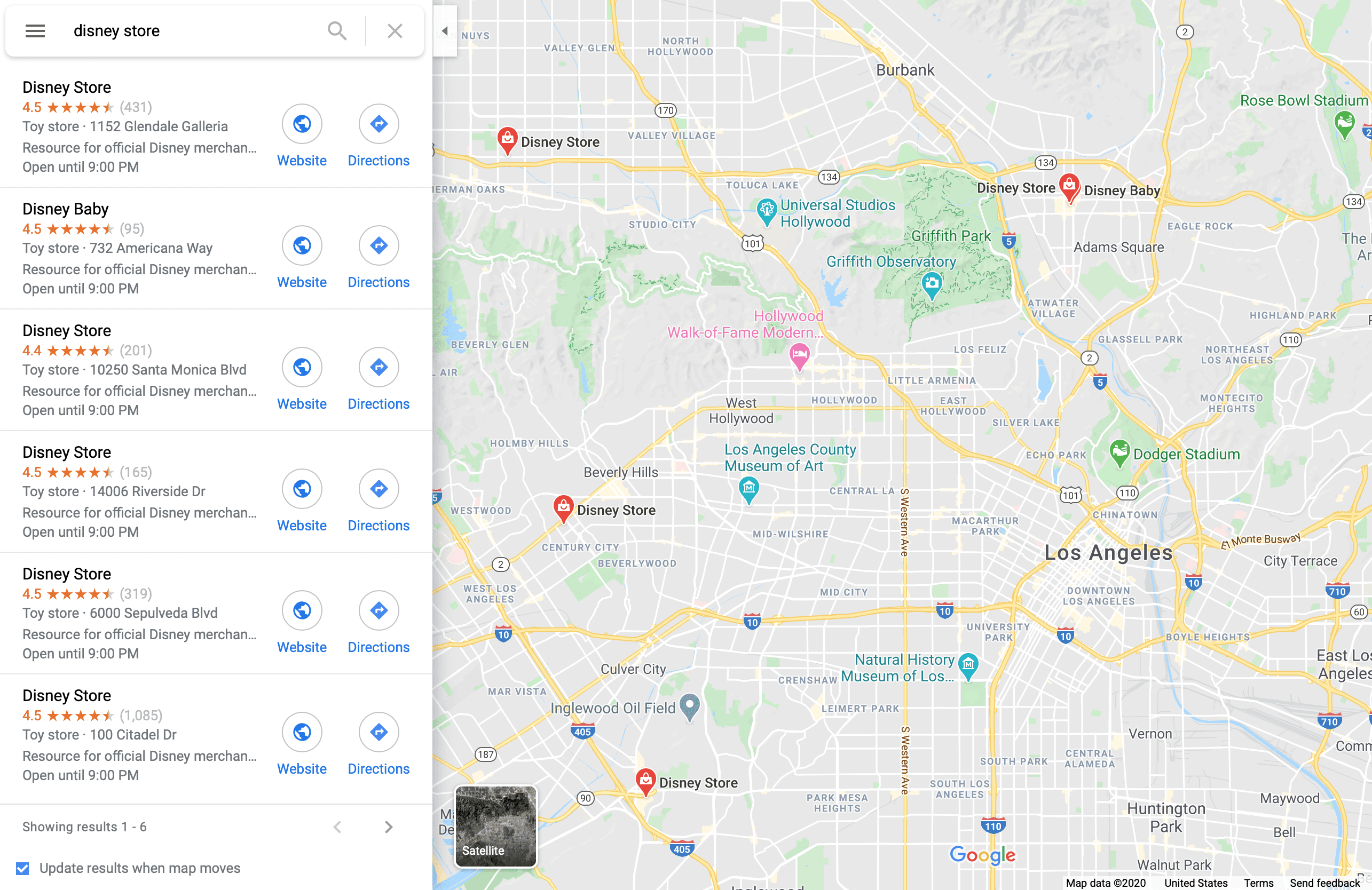 4. Scroll through the Disney Stores that are closest to where you live. I live in LA, so all the stores in Los Angeles pop up for me. You can see the list is actually quite long.
5. And that's it! Get your directions by tapping on "Directions" and you're good to go! On your way to the nearest Disney Store to you. Pretty cool stuff!
Disney Store Near Me
#3 Yelp
The third and final way that we'll cover for today is Yelp.
Yelp is a website and app that allows you to easily and quickly find nearby stores and restaurants and other locations. Of course, this also includes Disney Stores!
Follow along below to find out how to use Yelp to answer the question, "What's the closest Disney Store near me?"
1. Open a web browser and go to Yelp.com.

2. Type Disney Store in the search bar next to the word Find.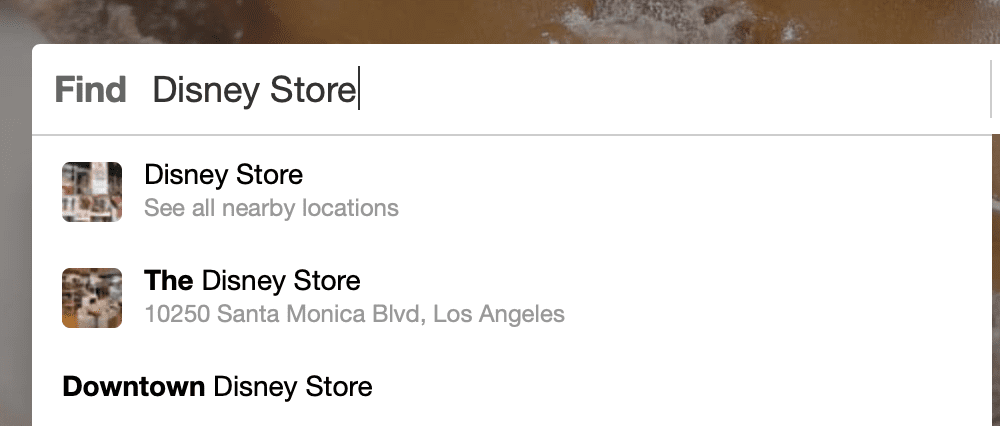 3. Click on Disney Store / See all nearby locations and view the list on the following screen.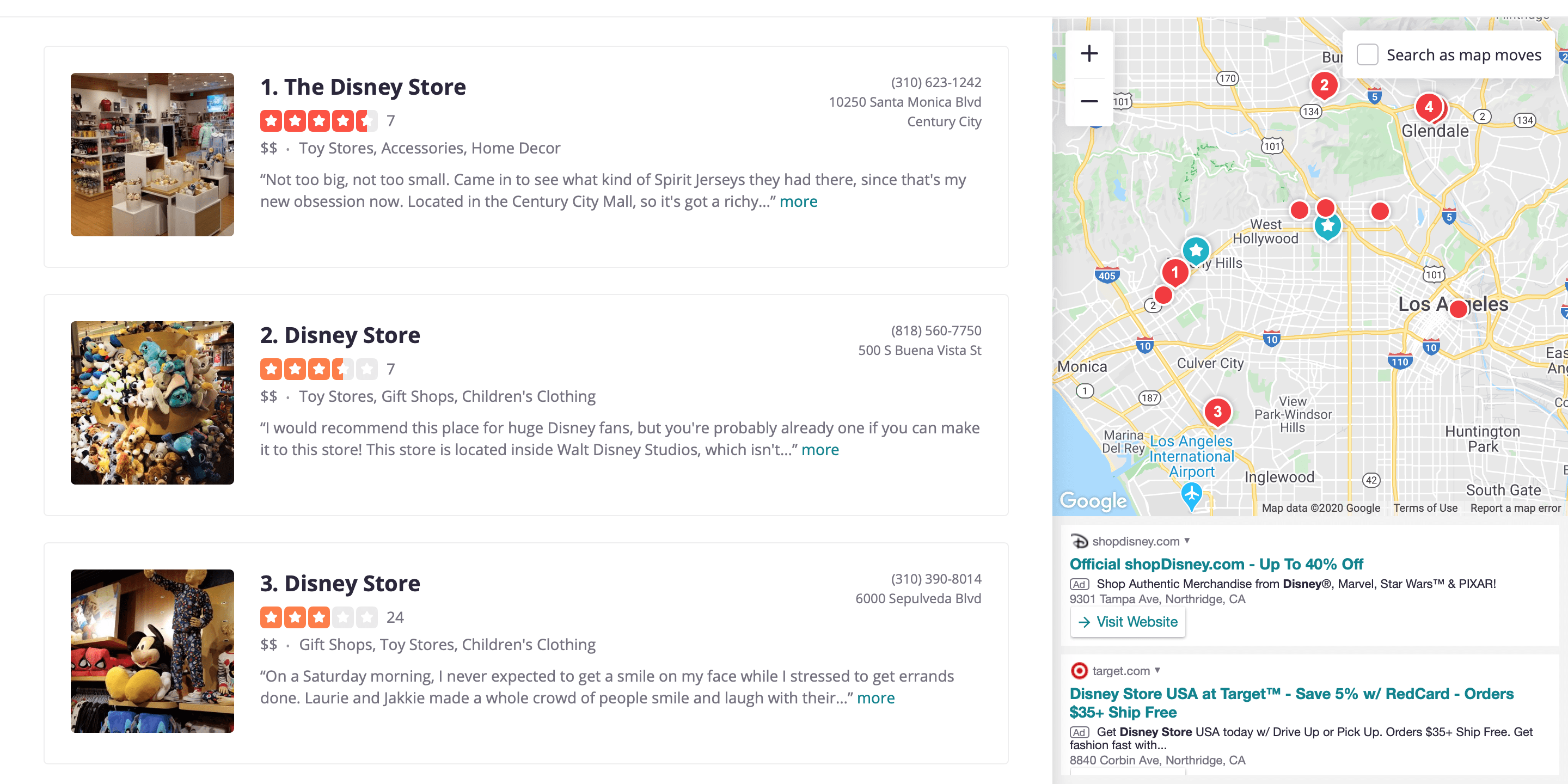 4. Select the store you want, get directions, phone numbers, read reviews, etc. It's all right there!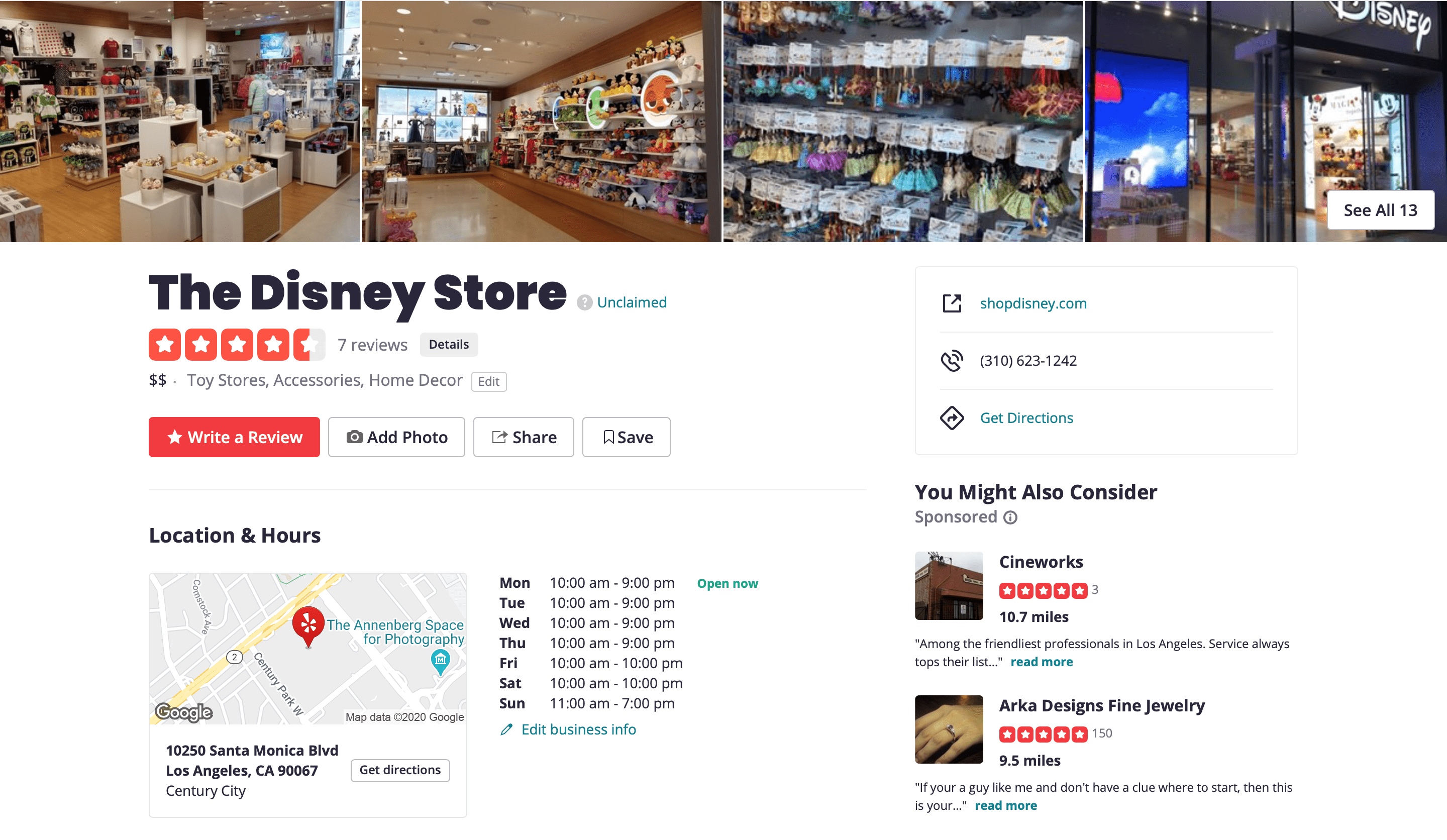 5. All done! Check out your closest Disney Store and get all the latest and greatest Disney merchandise.
Wrap Up
I hope you found these 3 ways to find close Disney Stores helpful: Shop Disney, Google Maps, and Yelp.
While other options do exist, these are the best 3 in my personal experience.
Do you have a favorite way to find the closest Disney shops? Let me know in the comments or on social media.
Hopefully now you can answer the question, "Is there a Disney Store near me?" If you're still having trouble, just let me know, and I'll help out!
Share this post on your Facebook, Twitter, or Pinterest page with the easy share icons below.
Neal Tucker is one of the world's most engaging Disney influencers, with thousands of views and responses across his blog, podcast, and social media profiles every month.
Get started with more D Is For Disney content here