The Disney classic The Lion King ended with our hero and heroine introducing their cub to the Pride Lands and everyone asking: what is Simba and Nala's baby's name? Everyone was eager to meet the adorable royal cub.
Simba and Nala's baby would continue the story of our beloved Lion King. Don't we all want to witness the cub's adventures in the Pride Lands?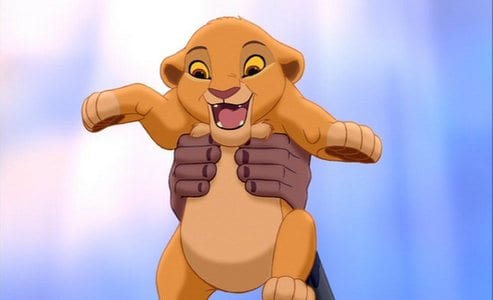 What Is Simba and Nala's Baby's Name?
In the first movie in 1994, we witnessed Simba's journey as he became the king of the land. We also saw how his relationship with Nala blossomed. Towards the ending, we met their adorable baby as Rafiki raised the cub for everyone to see.
This raised speculations as to what the baby's name is. The team behind the movie jokingly called the cub Fluffy and we perfectly understand why. The cub is a ball of fluff, after all.
The baby had no name because the cub wasn't on screen for very long. Years after, Disney released a sequel which started a series of projects that included more sequel films and a spin-off television show.
Together let's meet Simba and Nala's baby and the future ruler of the Pride Lands!
What Is Simba and Nala's Baby's Name? Kiara The Firstborn
The second movie in the Lion King installment answered our million-dollar question on what is Simba and Nala's baby's name. As it turns out, their firstborn is a girl and her name is Kiara.
As I mentioned before, Kiara first appeared in the first movie. However, she was introduced as Kiara in the 1998 sequel titled The Lion King II: Simba's Pride. The story even revolved around her as the protagonist and her adventures in the Pride Lands. It was a nostalgic movie because Kiara reminded us of Simba in the first film.
What Does Kiara Look Like?
Kiara is smaller and has softer features compared to her father, Simba. She inherited her mother's sleek appearance which makes her look cunning but still feminine.
Her pelt has a peach tone – a mix of Simba's golden color and Nala's creamy shade. Kiara's features remain the same as a cub until adulthood.
What Is Kiara's Personality Like?
Wild-hearted like her father, Kiara loves going on adventures. Her curiosity of the world around her, which includes the Outlands where she is forbidden to go, sometimes lands her into sticky situations.
Fun is something Kiara loves even as an adult. She tries to make serious tasks such as training as fun and playful as possible.
Even as a cub, Kiara has the determination and will to do whatever she wants. She sneaks out and leaves her guardians behind which often causes her protective father to worry.
As the princess and future queen of the Pride Lands, Kiara is well-aware of her duties and responsibilities. She does not enjoy it when others treat her differently because of her royal lineage. Kiara would rather be known and appreciated for who she is.
How Is Kiara's Relationship With Others?
Simba is very protective of his only daughter and often reminds her to be careful. Even though Kiara looks up to her parents, she is sometimes annoyed by her father's protective ways. A little mischievous, there are instances where she does not listen to him and does what she wants.
When it comes to love and support, Kiara turns to her mother. Nala is supportive of Kiara and believes in her capabilities. Kiara has so much love and respect for both Simba and Nala.
In terms of romantic relationships, Kiara has found a mate in Kovu. She met Kovu when she snuck out of the Pride Lands and went into the Outlands when they were little.
They reunited when they got older and worked together to unite their then-warring prides. Kiara was primarily the reason why the Outsiders were welcomed into the Pride Lands again.
How Many Cubs Did Simba and Nala Have?
Aside from asking what is Simba and Nala's baby's name, people also wondered how many cubs they had. Were you one of those who wanted to know if Kiara had a sibling?
The answer to this question is two. Does this come as a surprise to you? It surprised us too!
In the first two movies, Kiara was the only cub introduced as Simba and Nala's baby. It is in the succeeding movies and television shows, though, where we meet Simba and Nala's second-born and only son, Kion.
What Is Simba and Nala's Baby's Name? Kion The Lion Guard
Kion is the son of Simba and Nala, and Kiara's younger brother. Disney first introduced him in the movie The Lion Guard: Return of the Roar.
As the second-born, Kion is tasked to be the head of the Lion Guard, a team that ensures the safety and protection of the animals in the Pride Lands. The Lion Guard also defends the Circle of Life.
What Does Kion Look Like?
Kion is the spitting image of his father. While his sister has a peach-toned fur, Kion has a golden pelt like Simba.
The reddish tint of his tuft and mane are also similar to Simba's. Although he resembles his father, Kion looks more stocky because of his build. His square jaw makes him look like his grandfather Mufasa and even a little bit like his great-uncle…Scar!
What is Kion's Personality Like?
Kion may look like his father but they act differently when it comes to following the rules. We saw how as a cub, Simba did not necessarily follow everything Mufasa told him. The same goes for Kiara who was as stubborn as their father.
Kion is different because he does not like breaking the rules. The younger cub listens to his parents more than his older sister does. His sense of responsibility and great instincts make him perfect for the role as the Lion Guard. However, Kion can also get playful like his sister, especially when he is with his friends.
What makes Kion special is the Roar of the Elders that he possesses. This roar is powerful because spirits of passed lions join him as he roars. As a result, his roar can produce rain in clouds, hit accurate targets, and even summon spirits who have crossed into the afterlife.
How Is Kion's Relationship With Others?
Kion and Simba have a great father-son relationship. Simba guides and looks after him as he fulfills his duties as the leader of the Lion Guard.
Just like how he loves his father, Kion also loves Nala dearly. He makes sure that she is always safe especially under his watch. Nala, in turn, supports Kion in whatever he does. In fact, Nala convinced Simba to tell Kion about his role in the Lion Guard as he was reluctant at first to inform his son about it.
With Kiara, Kion has a typical sibling relationship. Did you bicker and quarrel with your siblings on a regular basis? Kion argues with Kiara, too. The two have a friendly sibling rivalry which usually is sparked by Kiara's arrogance.
When the need arises, though, the siblings work together and acknowledge each other's abilities. They also love each other and look out for one another.
As the head of the Lion Guard, Kion shows great leadership. He listens to his teammates and considers each member a valuable part of their team.
Did You Know That Simba and Nala Had Another Son?
Yes, you read that right. Aside from Kion, Simba and Nala had another son named Kopa. His name means heart in Swahili.
Kopa is said to be the firstborn cub of Simba and Nala. He first appeared in the novel The Lion King: Six New Adventures by children's book author Alex Simmons. Kopa was described as an adventurous cub who looked like his father. He wanted to follow Simba's footsteps as the king of the Pride Lands.
While it is true that he was Simba and Nala's cub in the book series, Disney did not officially acknowledge Kopa's existence in the movies. This explains why Kiara is officially the firstborn cub and not Kopa.
How did this happen? Well, Disney tapped people like Alex Simmons, a third-party supplier, to create the children's books for merchandising. But they needed to come up with a character or two for the films and TV shows. So, the creative team created Kiara.
The Truth Behind Simba and Nala's Baby's Name
Now you know that Simba and Nala officially have two cubs – Kiara and Kion. Kiara, as the older sibling, is next in line to the throne. Meanwhile, Kion, the younger one, is the leader of the Lion Guard and the protector of the Pride Lands.
The family of four are happy leading the Pride Lands. They also have adventures and misadventures of their own too!
The next time someone asks you, "What is Simba and Nala's baby's name?", you can answer it confidently. You can even share the story about their third cub too!
If you love The Lion King movie, sequels, and TV shows, find out how you can watch Disney Channel shows online.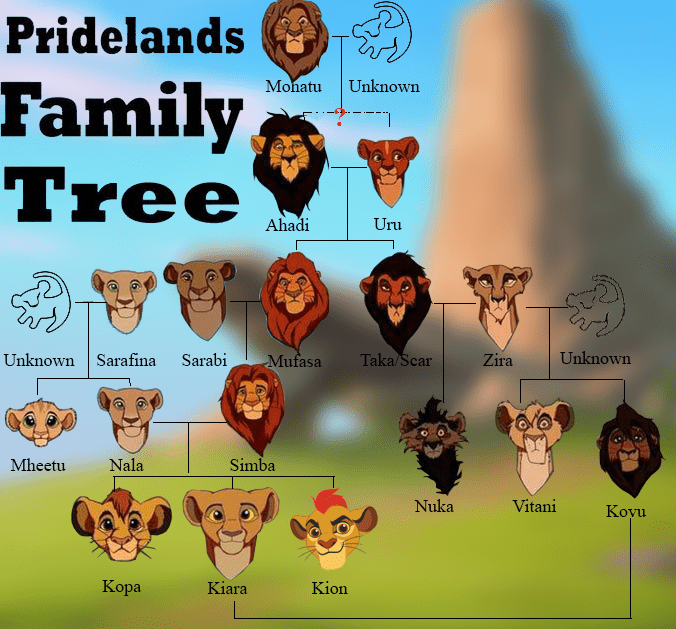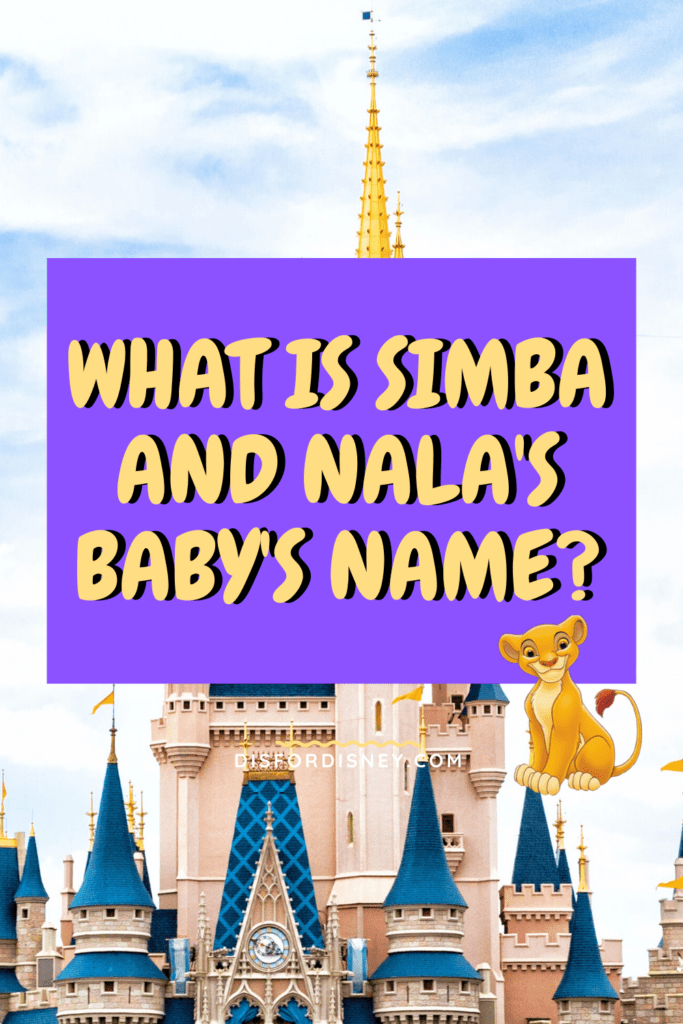 Share this post on your Facebook, Twitter, or Pinterest page with the easy share icons below.
Neal Tucker is one of the world's most engaging Disney influencers, with thousands of views and responses across his blog, podcast, and social media profiles every month.
Get started with more D Is For Disney content here