If you're a fan of The Mandalorian, then you will also want to watch the Disney Gallery: The Mandalorian, Episode 1, on Disney Plus. There's only one episode released so far. But, it's an incredibly interesting behind the scenes sneak peak. And it bodes well for all the new future episodes to come…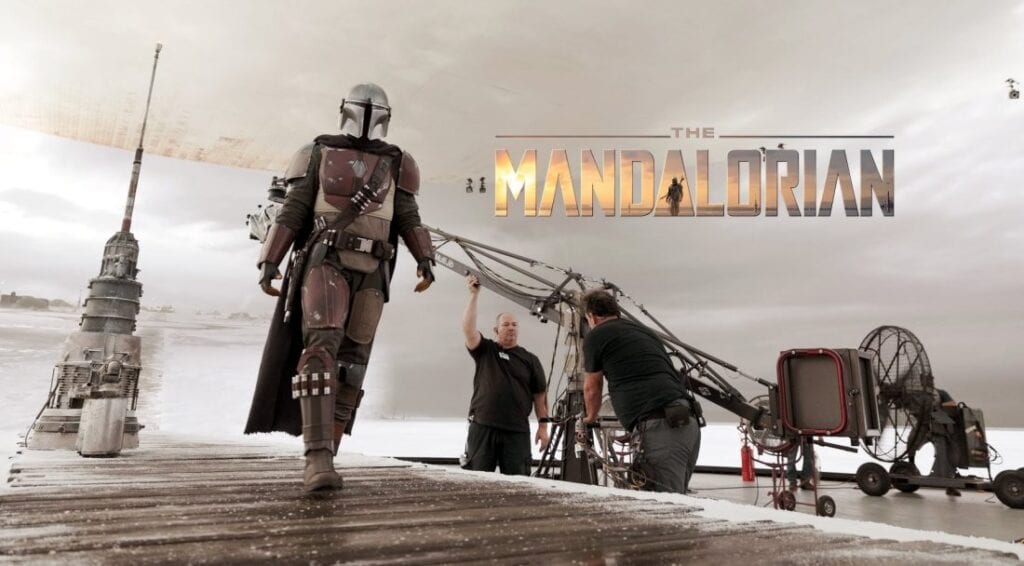 If you're not familiar, The Mandalorian is the first live-action TV show set in the Star Wars universe. Many movies and shows exist in the Star Wars canon. But, this one is both live-action and features a character that has gripped the hearts of the entire galaxy. Of course, I'm talking about Baby Yoda.
I'm going to write a quick review of the new documentary series. This is specifically for Episode 1 of Disney Gallery: The Mandalorian. Since that's the only one out so far, we'll focus there for now. I'll write reviews of the upcoming episodes as they come out on Disney+.
What Is Episode 1 of Disney Gallery: The Mandalorian About?
The first episode covers one thing and one thing only: the directors.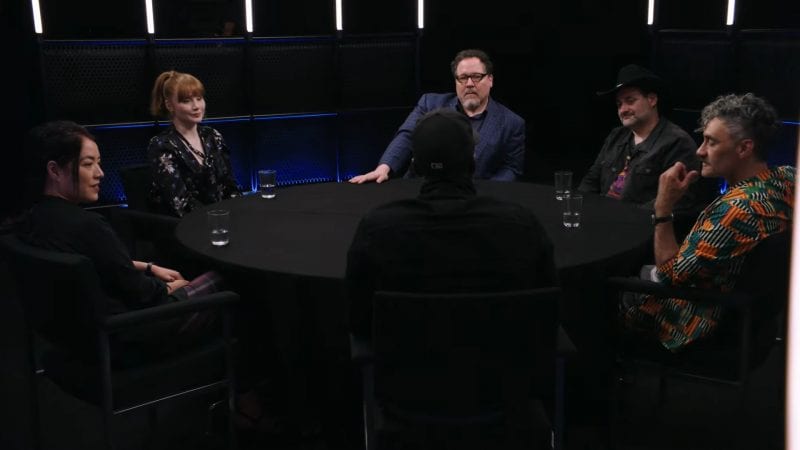 The Mandalorian features six unique directors. All of them have a distinct connection to the world and genre of the Star Wars franchise.
The six directors so far include: Jon Favreau, Dave Filoni (the epitome of a Star Wars super-fan), Deborah Chow, Rick Famuyiwa, Taika Waititi (Thor: Ragnarok), and Bryce Dallas Howard (daughter of the famed Ron Howard).
We learn a bit about each one of these awesome directors in a roundtable discussion with Jon Favreau. He essentially functions as the interviewer throughout. Favreau guides the directors through a series of stories and anecdotes about their own personality, process of discovery, and personal experience on set.
Who Is Episode 1 of Disney Gallery: The Mandalorian Made For?
This new docu-series has a few groups of people in mind: Star Wars diehards, Mandalorian/Baby Yoda fans, film nerds, and the casual Disney person that wants to know a little more about the Star Wars franchise.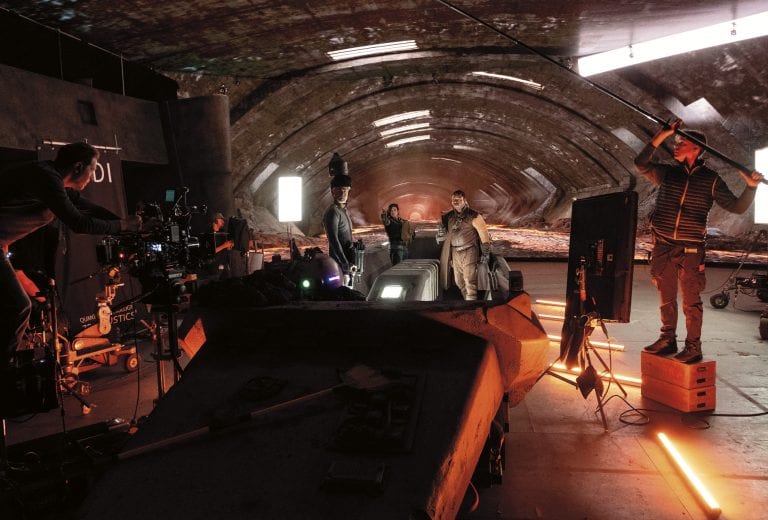 1. Star Wars Diehards – If you're a diehard fan of Star Wars, this show is an epic look behind the scenes (BTS). What card-carrying Star Wars fan wouldn't want to see the making of a new TV show in the official canon?
2. Mandalorian / Baby Yoda Fans – For those that love The Mandalorian or simply adore Baby Yoda ("The Child"), this show is for you, too. Nothing quite like seeing how the magic happens here. And Episode 1 of Disney Gallery: The Mandalorian promises much of that to come.
3. Film Nerds – As a filmmaker myself, I love to see movie-making in action. Whether you're someone that makes films on set or watches film on couch, this series lets us all in on the secrets. It focuses on the day-in and day-out effort needed to produce fantastic cinema for the small screen.
4. Disney Person – For Disney fans all over the world and across the spectrum, this show works some special magic. You can see how acclaimed Disney and Marvel director Jon Favreau makes movies and TV show stories come to life brilliantly time and time again.
Whichever camp you fall into, I highly recommend this series. There's truly something for everyone here.
Final Thoughts About the First Episode
So far, this series does not disappoint. We have a front row seat to the backstage magic of making a Star Wars TV show for the ages.
While we don't know exactly what the rest of the season holds in store, we do have a sense of it from this first episode. And from the official IMDb page we also learn that we'll be getting Legacy, Cast, Technology, and Practical focused episodes as well (in that order).
And the trailer they released beforehand gives us an even more tantalizing glimpse of what's to come (scroll down below to watch).
If you want to learn even more about this show, read all about it here, or get some Baby Yoda goodies to bring the show home with you.
Share this post on your Facebook, Twitter, or Pinterest page with the easy share icons below.
Neal Tucker is one of the world's most engaging Disney influencers, with thousands of views and responses across his blog, podcast, and social media profiles every month.
Get started with more D Is For Disney content here