A few years back, news of Disney patent applications for drone technology such as Disney Flixels made rounds online.
Over five years since it came out, people are wondering when will Disney Flixels become a regular attraction in Disney theme parks?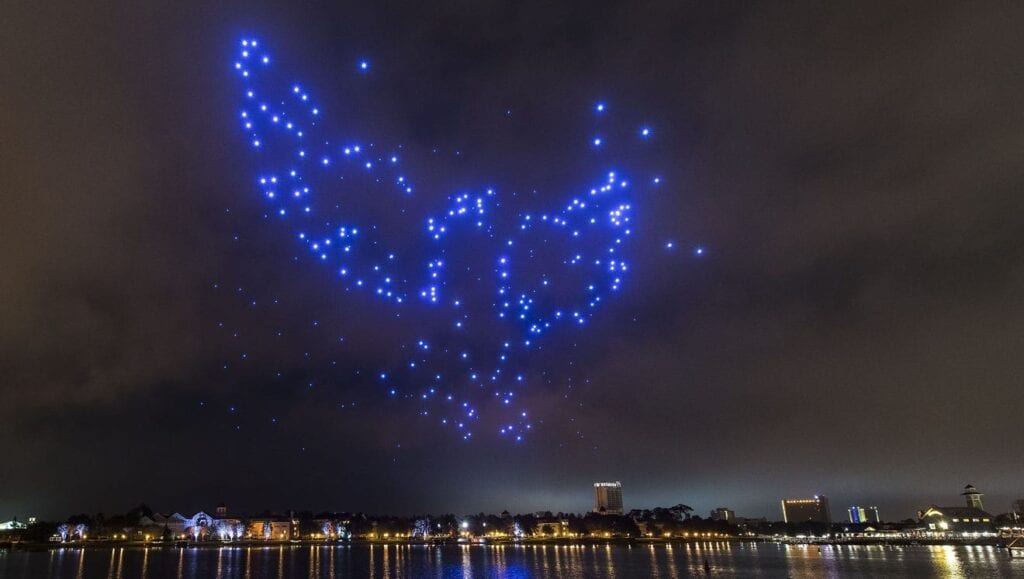 Disney is known for always upping their game especially when it comes to entertainment in their theme parks.
They always experiment and even invent new technology to give guests and Disney lovers something new. 
This is one of the reasons why I love Disney – they always think outside the box!
With this, it does not come as a surprise that they have plans of harnessing the power of drone technology to make their already-spectacular shows even more spectacular.
Let's take a look at the company's plans for Disney Flixels and its drone shows.
What Are Disney Flixels?
Disney Flixels is the name for Disney's drones idea.
What comes to mind when you hear "floating pixels"? Mine would be drones with lights!
True enough, the idea of Disney Flixels involves unmanned aircrafts or drones with LED lights soaring through the sky forming shapes in pre-programmed synchronization.
Imagine a light show with special effects. Pretty awesome, right?
Technlogy makes Disney Flixels possible with the use of advanced remote control and positioning technology, individual drone sensors, and of course, wireless communication.
These floating pixels are not controlled on the spot, though.
Instead, they already have their own flight path programmed in their system.
Someone in-charge will still monitor these drones through wireless technology and remote control these units should the need arise, such as in emergencies.
How Will Disney World Use Disney Flixels?
Disney's plan was to use Disney Flixels as entertainment add-ons at their prized Walt Disney World and Disneyland Resorts.
They will either integrate Disney Flixels into their fireworks shows or give it a magical light show of its own, the thinking goes.
Disney Flixels could form or recreate Disney elements such as the lanterns in Tangled or take the form of our favorite Disney characters such as Mickey Mouse.
For these ideas to be made possible, the floating pixels will come in fleets with either four, six, or eight propeller multicopters.
Can you imagine how these Disney Flixels would look in the night sky?
Facts About Disney Flixels [LIST]
Here are basic facts that you should know about Disney Flixels.
Disney tapped Berkeley-based 3D Robotics to help them make Disney Flixels.
In each individual Disney Flixel is a special effects element such as LED lighting, battery, and wireless signal receiver or a radio for communication and control.
Each floating pixels unit weighs less than 10 pounds
The maximum flight time would only be about 10 minutes.
These drones are not allowed to fly higher than 150 feet and must be in an airspace no more than 600 feet in diameter.
Constant wind speeds less than 10 mph and gusts less than 15 mph are required for Disney Flixels to operate properly.
History of Disney Flixels and Drone Patents
Now that you know Disney Flixels in a nutshell, let's take a look at its timeline and the other drone concepts that Disney had in mind.
Summer 2014: Disney and Drones
It was in the summertime of 2014 when news started circulating about Disney theme parks working on drone technology for entertainment purposes.
This technology involved drone systems being used for the regular Disney nightly shows.
The drone systems were not only limited to LED-equipped drones but also included drones with control of giant marionettes.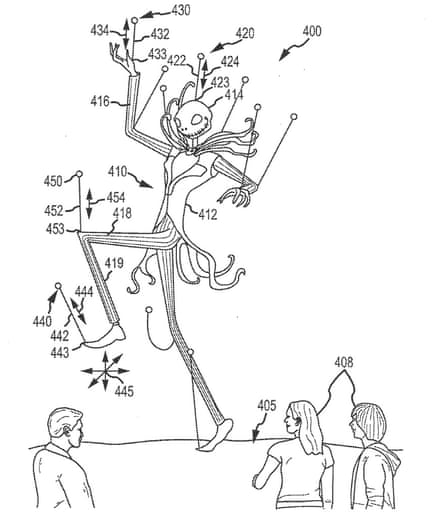 Late 2014: Disney's Patent Applications
Disney filing patent applications is nothing new because the company does so on a regular basis. The public's question is usually not how they are going to make these patented items but rather when these will come to life in the theme parks!
Before we dive further into this topic, let's first talk about patents.
What is a patent? To put it simply, a patent is a type of intellectual property that gives the owner of the patent application, in this case Disney, the legal right to be the sole owner and supplier of the invention. 
This means that no other personal individual or entity can produce, use, sell, or even import the invention for a period of time. The owner gets this legal rights in exchange for the owner giving the public a disclosure of the invention.
Going back to Disney Flixels, in the later months of 2014, Disney filed three separate patent applications that involved drone technology for aerial entertainment shows.
These patent applications included drones controlling marionettes, floating projection screens, and a synchronized light show through floating pixels.
If you want to read more of the nitty-gritty details about the Disney Flixels patent application, you can check out the full disclosure here.
October 2015: Disney's Flight Permit Applications
A year after the patent applications, Disney was reported to have asked permission from the Federal Aviation Administration (FAA).
This permission would allow drone flights in Walt Disney World Resort in Orlando Florida and Disneyland Resort in Anaheim, California.
Indicated in the submitted permit was the flight time duration of five minutes.
Why did Disney have to seek permission from the FAA? Well, the FAA declared the two Disneyland properties as no-fly zones in 2003, so they needed allowance to make the Disney Flixels shows happen.
In other words, Disney requested this flight restriction for safety and protocol purposes.
More than a decade after their request, Disney asked the FAA in October 2015 for a waiver or a limited-time exemption on this no-fly zone rule so they can use this special Disney drones technology.
This shows how serious Disney is in making Disney Flixels and other drone concepts a reality.
November 2016: Disney's FAA Flight Waiver Approval
Following a year of waiting, the FAA granted Walt Disney Parks and Resorts their much-awaited waiver.
They gave Disney the permission to allow "operations of multiple small unmanned aircraft systems within Special Security Notice Flight Restriction Areas and Class G airspace." The government also agreed that Disney's drones would "not interrupt national airspace activity".
The government's waiver included exemptions such as Disney being allowed to operate these drone systems at nighttime, and one individual being given the permission to be the remote pilot in command, or a visual observer of more than one unmanned aircraft.
Disney still had to follow the guidelines stipulated in their application and the granted waiver. This is necessary to ensure everyone's safety.
Flight paths should be at least 100 feet away from guest areas at all times. 
These drones should primarily fly over water and restricted areas. This is to prevent accidents that would endanger guests.
The drones should not fly more than 150 feet above the ground.
This waiver has a validity of four years which means it applies until November 2020.
Disney still has enough time to show us the wonders of Disney Flixels and what kind of drone technology it has under its sleeves!
Disney Flixels and Disney Drone Shows
Grand fireworks displays are among the entertainment shows that catch people's attention in Disneyland and Walt Disney World.
People highly anticipate these nighttime shows and Disney guests drop whatever they are doing to witness the spectacle.
I can vouch for this personally…
Starbright Holidays: A Disney Drone Show
Did you know that in the same month of Disney's FAA permit approval, the company debuted their first light drone show?
When the teaser of this drone show came out, everyone was so excited and the buzz was all over the place.
Watch the teaser below to understand what the noise was all about!
On November 16, 2016, members of the media witnessed firsthand Disney's first drone show.
People were asking: Is this the Disney Flixels technology we were all excited about?
The answer, however, was no. Disney's drone technology milestone dubbed Starbright Holidays was in collaboration with technology company Intel.
Intel's Shooting Star Drones
Making use of 300 Intel drones called Shooting Star, the five-minute spectacle showed flying lights moving in unison to form different shapes and symbols.
Shooting Star drones were very much different from Disney Flixels, though.
For one, Intel used styrofoam and plastic in making these drones. With the size of a volleyball, these drones weigh less than a pound each.
One amazing feature of these Intel drones is that their LED lights are capable of 4 billion color combinations. Imagine the different vibrant scenes these drones can make!
See below for a cool example.
The limitation, however, is that these drones only have a 20-minute life. This restricts the length of their synchronized shows and their entrance and exit – their flight path from their base to the performance venue and back – has to be included in the 20-minute flight time.
Nevertheless, their Starbright Holidays performance was beyond perfect!
Starbright Holidays Performance
The drone show started with a dove which was a global symbol for peace. A mix of Disney classics and holiday tunes played in the background to serve as the drones' accompanying music.
Opening with a few keys from Disney's "When You Wish Upon A Star", the show then played famous beats such as "We Wish You A Merry Christmas" and "O, Christmas Tree".
After the media preview, Disney opened the show to the public until January 8, 2017.
The nightly show happened twice daily at 7 pm and 8:30 pm. The performance occurred over the lagoon between Disney Springs and Disney Saratoga Springs hotel.
Whether they had an admission pass to the park or not, all guests in Disney Springs enjoyed this five-minute light show.
Fun fact: Those who watched it behind Bongos Cuban Cafe in the Westside neighborhood had the best view!
Watch the full Starbright Holidays show for yourself below and let me know what you think.
Star Wars: Galaxy's Edge Drones
The Starbright Holidays light show wasn't the only drone show that Disney pulled off.
In December of 2019, Disney made another milestone as it had a Star Wars-themed mini drone show.
Back in late November and early December of 2019, rumors of Disney testing drones were out.
People spotted two X-Wing style fighter drones in Walt Disney World Resort's off-limit areas. They speculated if these drones would be used in the opening of the theme park's new ride, Star Wars: Galaxy's Edge.
The rumors were true!
On December 4 during the dedication ceremony of the ride, two X-Wing fighters surprised guests with a cameo.
The dressed up drones had a one-minute appearance as they floated over a mock mountain range while a live-action performance took place.
Check out the Star Wars show below.
You may be thinking – are these the famed Disney Flixels? The answer, again, is no.
These drones were made by aircraft manufacturing company Boeing. As Boeing confirmed, Disney used two of their heavy-duty drones for the Star Wars ride opening.
If you missed the grand opening of Star Wars: Galaxy Edge, view my full round-up here.
The Future of Disney Flixels and Drones
While we may not have seen Disney Flixels in the flesh yet, I am very hopeful that Disney will let us witness this new technology in the future. The question now is when exactly.
For sure, being a company that constantly innovates and ventures into new technology, Disney will surprise with more drone shows in the future.
All we have to do is wait…and stay tuned!
For more exciting Disney news, sign up for my magic mail newsletter.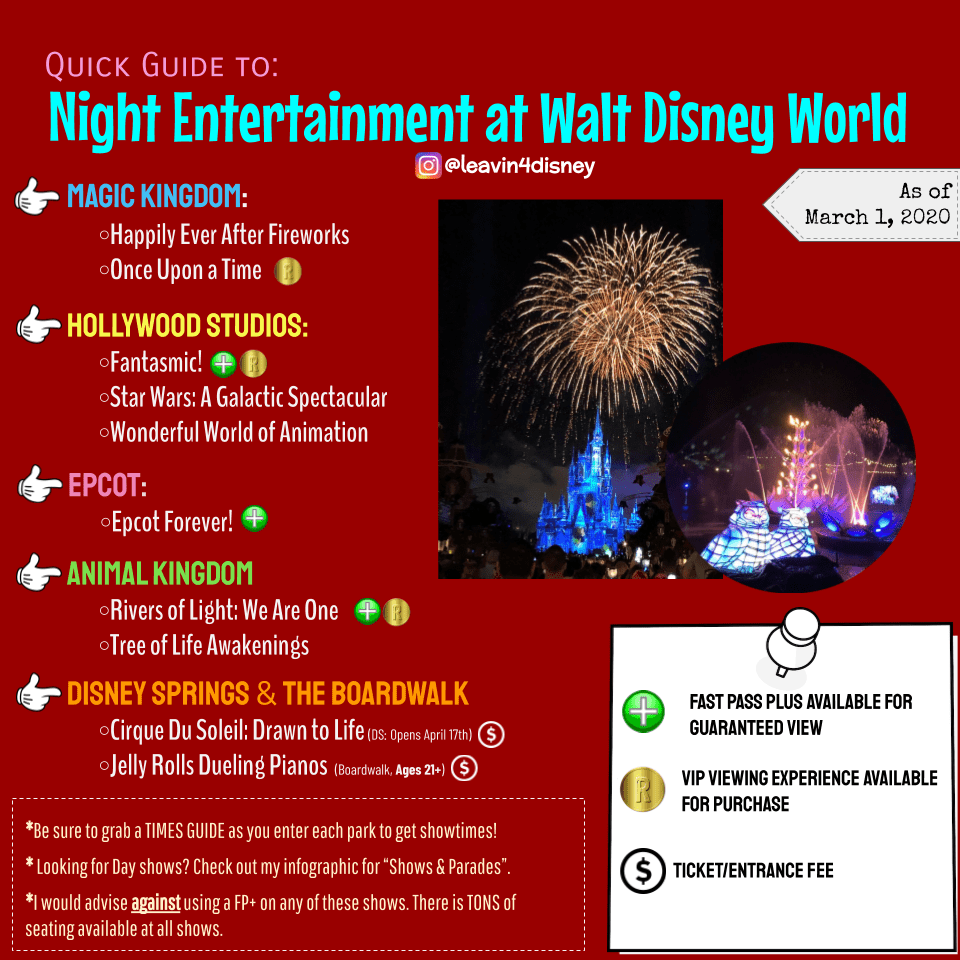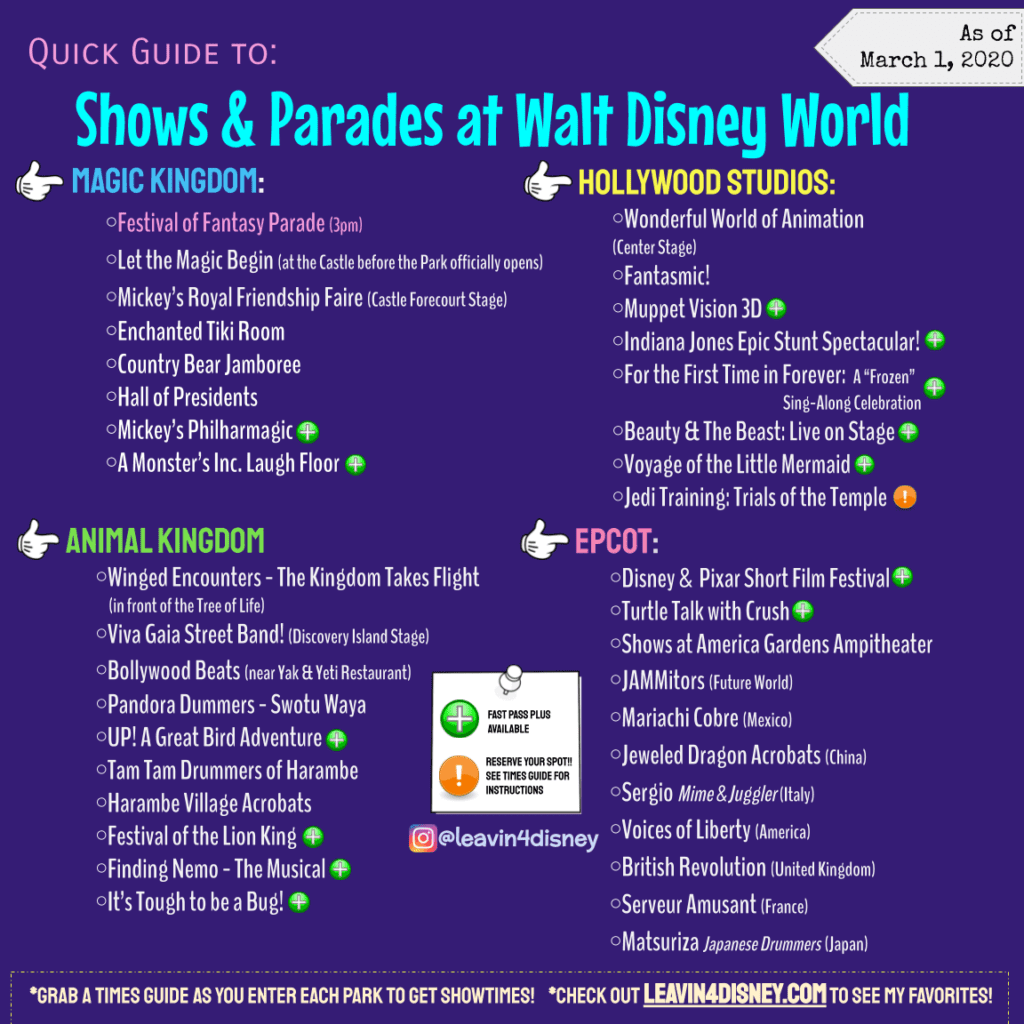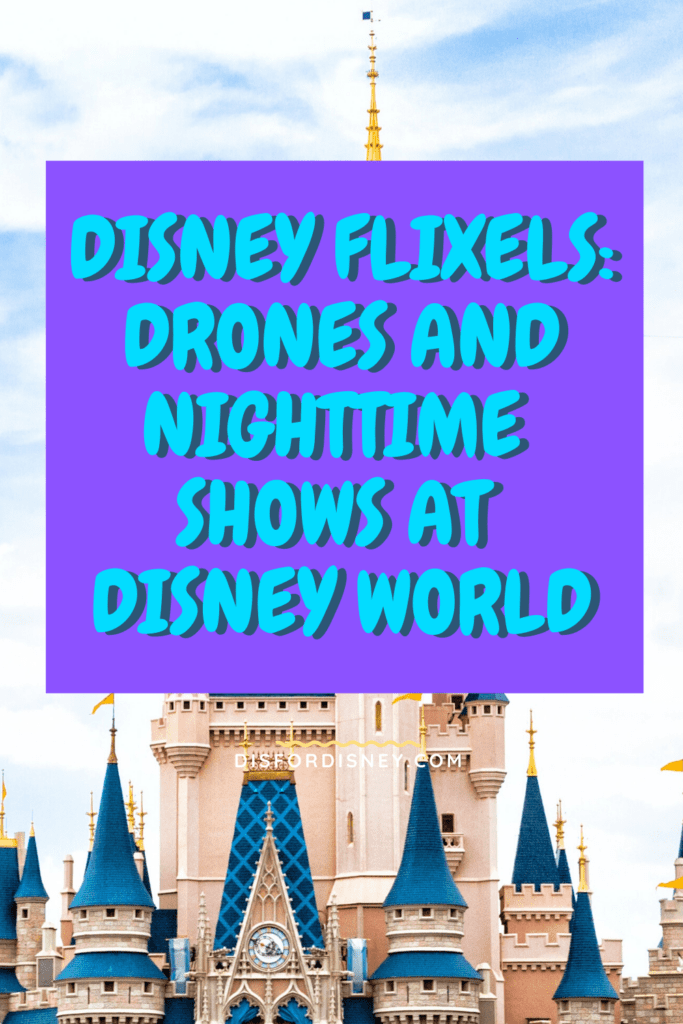 Share this post on your Facebook, Twitter, or Pinterest page with the easy share icons below.
Neal Tucker is one of the world's most engaging Disney influencers, with thousands of views and responses across his blog, podcast, and social media profiles every month.
Get started with more D Is For Disney content here