If you think you know anything and everything about Disney, Disney NOW Quizney was the perfect way to test your expertise!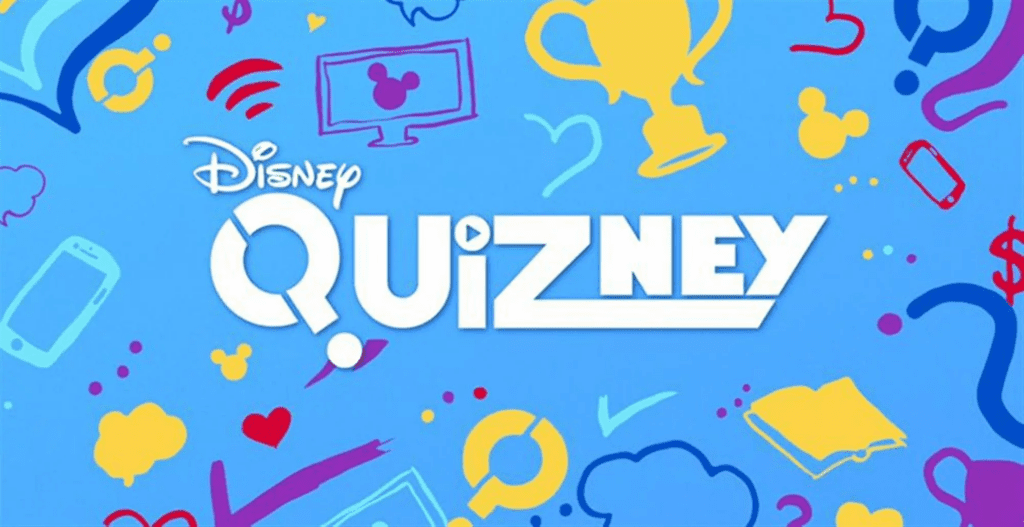 One thing we are proud of as Disney lovers is our extensive knowledge on the Disney universe. What better way to show this by putting our brains to the test?
Disney makes this possible through Disney NOW Quizney.
Why should every Disney fan try Disney NOW Quizney? It tests your knowledge, you get to learn random trivia, there are awesome prizes, and it's totally fun!
What is Disney NOW Quizney?
Disney NOW Quizney is a live trivia game that Disney hosts to test your knowledge.
You can access it through the DisneyNOW app in your mobile device or through the DisneyNOW website. It is also aired on the Disney Channel.
It is produced by Digomind Productions while the gameplay is maintained by iPowow who specializes in interactive technology.
The trivia game is Disney's innovative and interactive way of encouraging fans to take an active part in Disney and the Disney Channel.
Three Seasons of Disney NOW Quizney
Disney NOW Quizney was launched in 2018 running for two weeks from Monday to Friday at 7 PM EDT or 4 PM PDT. The trivia show was initially seven minutes long.
Players accessed the game through the DisneyNOW app while being televised via Disney Channel.
Happy to say, its first run was a big hit!
Following this success, the show was picked up for a second and third season.
Different questions were introduced every day with a certain time limit for players to key in their answers.
Disney also made replays of past games available through the DisneyNOW app for those who want to play without time constraints and those who missed the live show.
The third season ran for twelve weeks from April to July in 2019.
Disney NOW Quizney Hosts
Do you know Disney star Trinitee Stokes? Trinitee, who starred as Judy Cooper in Disney Channel television series K.C. Undercover, was the show's first host. This bubbly young lady added fun to the game with her quirky remarks.
Every season, new hosts are introduced. A lot of Disney sweethearts led the show including Joshua Rush from Andi Mack and Isaac Ryan Brown from Raven's Home.
If you're a fan of Disney Channel Original Movie Zombies, Meg Donnelly who plays Addison also served as host. Even Anna Cathcart AKA Dizzy Tremaine from the third Descendants movie also joined in on the fun.
Not only do Disney lovers enjoy playing the game, but we also get to watch Disney stars from some of our favorite Disney Channel shows.
How Disney NOW Quizney Works
Since you already have an idea of what it is, you may now be wondering – how does Disney NOW Quizney work?
Read on below to find out all about its structure and point scoring style.
Disney NOW Quizney: In Game Mechanics
It's easy to play the game once you're already part of DisneyNOW. Every weekday at the assigned time, the fun and challenging ten-minute live game starts.
The live trivia game begins with the host asking a question. There is a daily theme with Disney-centric topics that can be about anything – like, say, Simba and Nala's baby or Buzz Lightyear's superhero group.
Participants are given 25 seconds in order to answer each question through the DisneyNOW app. Disney provides possible answers to choose from. An audio chime will signify when you can key in your answer.
You have to be careful, though. Once you tap an answer, there's no going back!
You really have to know your Disney Channel facts in order to win. There are different formats for different questions. This means you'll really have to stay alert!
Disney NOW Quizney Scoring
Aside from having your Disney Channel knowledge, you have to think fast in this game, too!
Scores are decided based on two things: correctness and speed.
The faster you select the correct answer, the more points you're going to have. Each successive round also has questions that get progressively harder.
There are seven questions that talk about the latest Disney Channel movies and shows, along with Pixar and Disney movies.
The last question called the Big Q is the one to look out for. This is really important because answering correctly gives triple the points. Triple points will help you boost your score!
If you tune in to the live show on Disney Channel, you might see your name on the leaderboard as you answer.
Disney star hosts call out profiles of people who are leading in terms of the most number of points. Imagine hearing your favorite Disney star tell you you're doing a great job!
Watch a full Disney NOW Quizney game round below.
How To Join Disney NOW Quizney
Do Disney quizzes get you excited?
If your answer is yes, then you are now probably eager to find out how you can participate…
Requirements for Joining the Game
There are certain requirements in order for one to be able to join Disney NOW Quizney.
Participants have to be at least six years old or older in order to be able to play. Those below 18 years old need to get permission from parents or guardians in order to play. A legal adult is needed to be able to claim the prize.
The challenge is only available in the US. Disney fans from other parts of the world cannot participate. However, let's hope that the Disney powers that be can hear us and extend it to other countries around the globe! 🙂
Those with family members who work for the Walt Disney company or other businesses that are connected to the Walt Disney Company cannot join.
Signing Up for the Game
In order to sign up for the game, the first thing you have to do is to download the DisneyNOW app on your mobile phones or tablets.
The DisneyNOW app is available for downloads on iOS, Android, and Kindle devices.
You can also visit the DisneyNOW website if you cannot download the app.
To be able to compete, you will also need to have a DisneyNOW profile. This is because your nickname will be shown in the leaderboards if you are one of the top ten scorers.
Once you have a profile, you're good to go.
Joining Disney NOW Quizney is really that easy!
Disney NOW Quizney Prizes
Like any other game, prizes are up for grabs in Disney NOW Quizney.
Let's take a quick look at what you can win.
Prizes Up for Grabs
DisneyNOW Quizney offers lots of fun prizes for those who place in the Top 10 on the daily leaderboard.
Ten people get to win cash prizes each day. Now that's a fun way to enjoy a game and get some money!
For this challenge, Disney offers a $1000-dollar pool prize. Since there are ten winners, they have to split the $1000 digital card prize between themselves. This means that each of the winners will get a digital card worth $100.
Sounds pretty great to me!
NOTE: Participants can only win for up to 5 times during the whole duration of the contest. This ensures that everyone gets a fair chance of winning.
There are special games with special Quizney sponsors where you may score additional prizes. More prizes and more fun!
Claiming the Prizes
To claim their Disney NOW Quizney prize, winners have to use either their email address or their parent or guardian's email address.
Disney will send the winners a link and a special one-time code. Prizes can only be claimed until the next day at 4 PM PDT.
Once the email address and code have been verified, Disney will give a digital gift card within 2 weeks which will be sent via email.
For special sponsored prizes, Disney will send additional instructions to claim the prize.
UPDATE (2020): Is Disney NOW Quizney Over?
The trivia game's third season and the last one to date was in 2019.
Disney fans are eager to know when the next season will be.
At the moment, there are still no news if we will get a new season this year (2020).
But we will be keeping our eyes pealed for any updates.
Rest assured, if Disney Now QUIZney comes back, we will let you know as soon as we do!
Disney NOW QUIZney: The Ultimate Test for Disney Experts
Disney NOW Quizney is really unique and groundbreaking. It's a mix of fun, trivia, and surprises. On top of that, there is also a great adrenaline rush as you try to get your answers in the app on time.
The live trivia game is a fun and interactive way to test what you know about the world of Disney.
It's a great way to be competitive, too, while bonding with your favorite Disney stars in the process.
Disney NOW QUIZney is for the biggest Disney fans, just like you and me. Now, let's just hope they bring it back so we can all play again!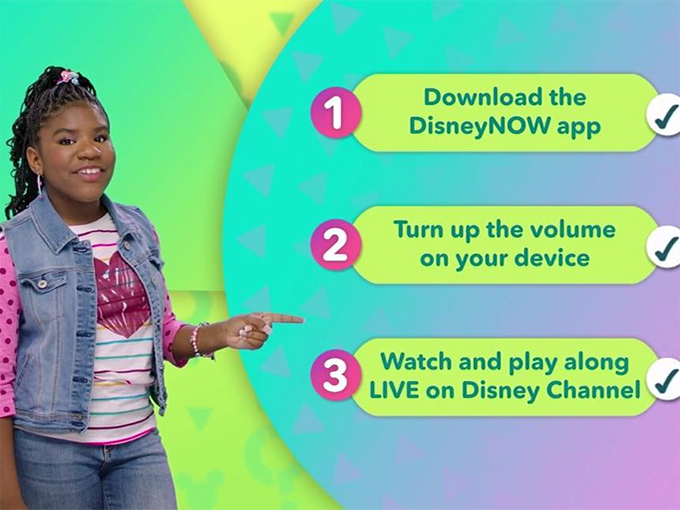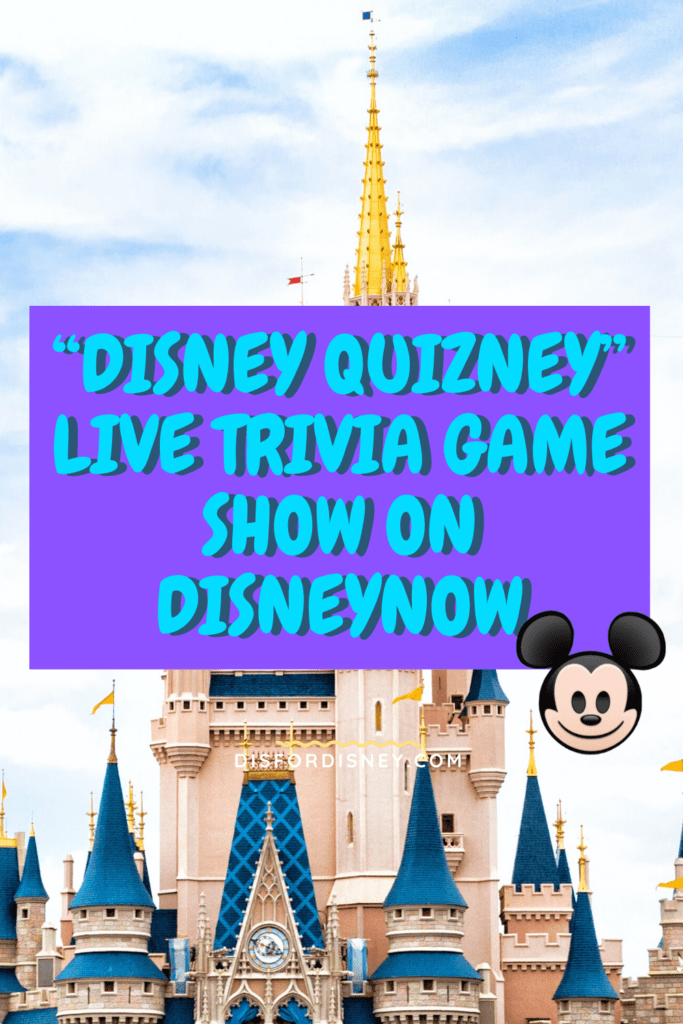 Share this post on your Facebook, Twitter, or Pinterest page with the easy share icons below.
Neal Tucker is one of the world's most engaging Disney influencers, with thousands of views and responses across his blog, podcast, and social media profiles every month.
Get started with more D Is For Disney content here