Looking to book a hotel for Disneyland Resort in July? You're in luck! Reservations and bookings for Disneyland Hotel, Paradise Pier, and the Grand Californian are all now available to reserve for stays beginning July 15th and later.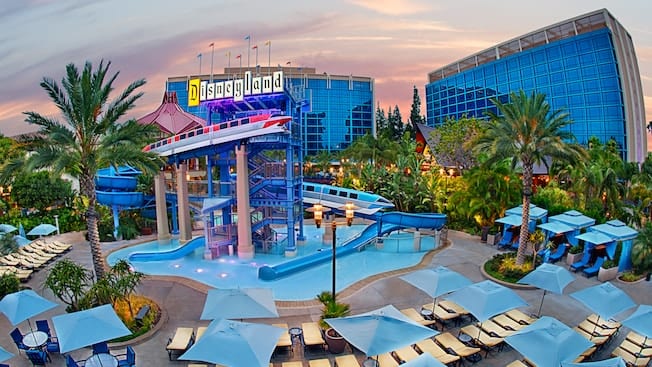 Disneyland Is Now Accepting New Hotel Bookings for July 15th and Future
We know that Disneyland Resort does not have a reopening date or plan set in motion currently.
However, we have seen Shanghai Disneyland and Disney Springs both reopen with great success.
With that in mind, it makes sense to think that Disneyland will reopen soon, especially since they now have clearance to reopen under Phase 3 guidelines in California.
One of the keys to figuring out exactly when Disneyland might truly reopen is the hotel reservation system.
With the new announcement that the 3 onsite Disney hotels can accept reservations for July 15th onward, I think that should give us some solid insight into the tentative plans for reopening the entire theme park out here in Anaheim.
Where to Book New Disneyland Hotel Reservations
To book a new hotel reservation for Disneyland Resort hotels, all you have to do is the following:
Go to their hotels website here
Select your desired hotel location
Choose the dates and duration of your stay
So long as your trip begins at least July 15th, 2020, or later, you're all set!
In other words, reservations for Disneyland Hotel, Paradise Pier, and Grand Californian are now available to book for stays beginning July 15, 2020.
The only thing is that we don't know for sure when the parks themselves will reopen.
Fingers crossed it's the same day! 😉
Make sure to thoroughly review all the Disney blockout dates for your trip before you go.
Share this post on your Facebook, Twitter, or Pinterest page with the easy share icons below.
Neal Tucker is one of the world's most engaging Disney influencers, with thousands of views and responses across his blog, podcast, and social media profiles every month.
Get started with more D Is For Disney content here