New and exciting adventures are underway for the 50th Anniversary of Walt Disney World on October 1, 2021: here's 18 things that we know so far.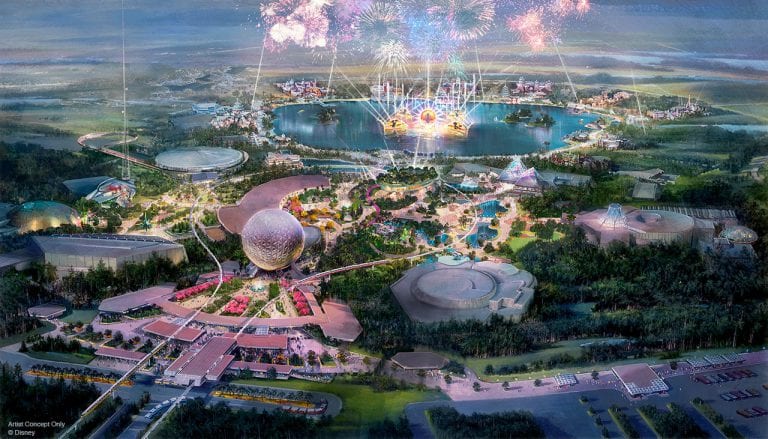 Let's take a look at what we know and what we don't know at this point…
What's New for the 50th Anniversary
Evidently, Disney World has been working on a plethora of updates for the anniversary.
Here are 18 of those new attractions and entertainment options in alphabetical order.
Note: Some of these new adventures are open already, while some are still under construction.
1. Cherry Tree Lane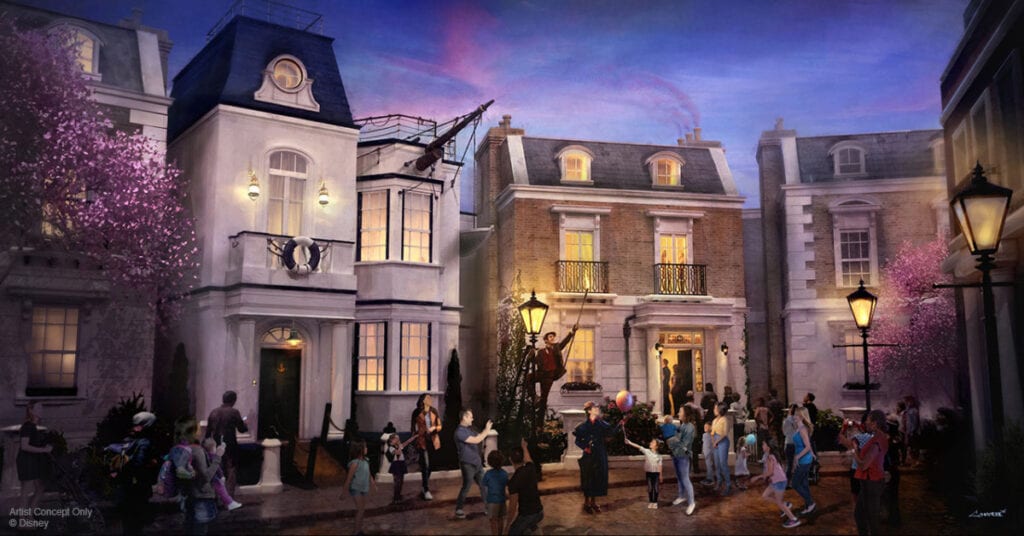 A Mary Poppins attraction at the United Kingdom pavilion in Epcot.
2. Cirque du Soleil's "Drawn to Life"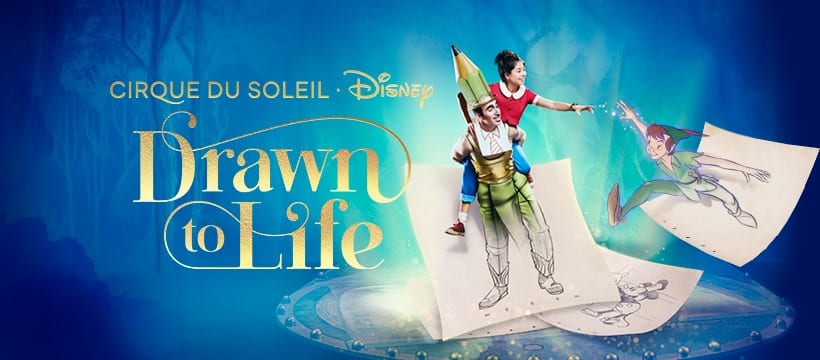 This new Disney Springs experience combines Walt Disney Animation, Walt Disney Imagineering, and Cirque du Soleil.
3. Dreamers Point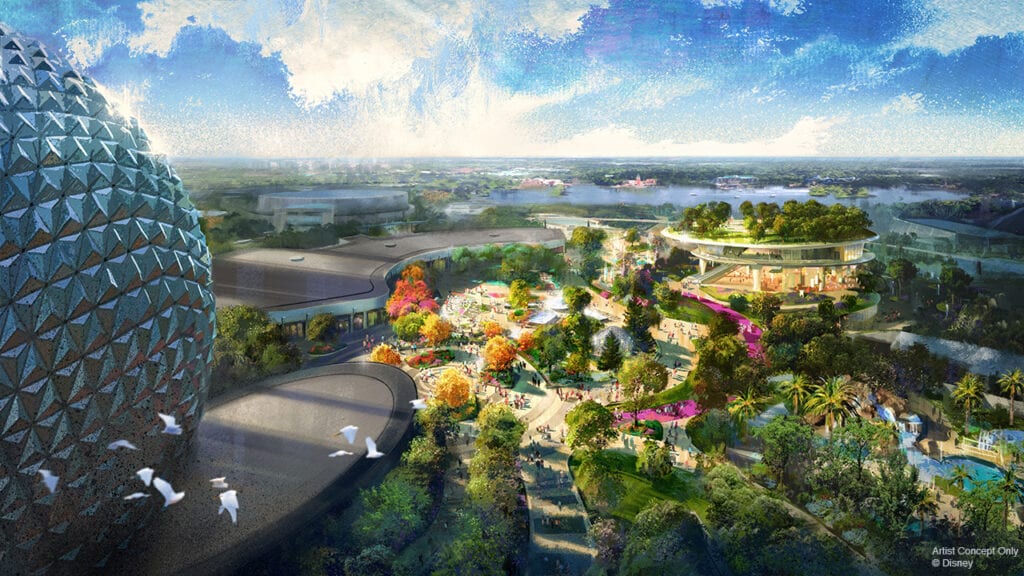 A three-story festival center with a 360 view of the park located in the renamed World Celebration area.
4. DuckTales World Showcase Adventure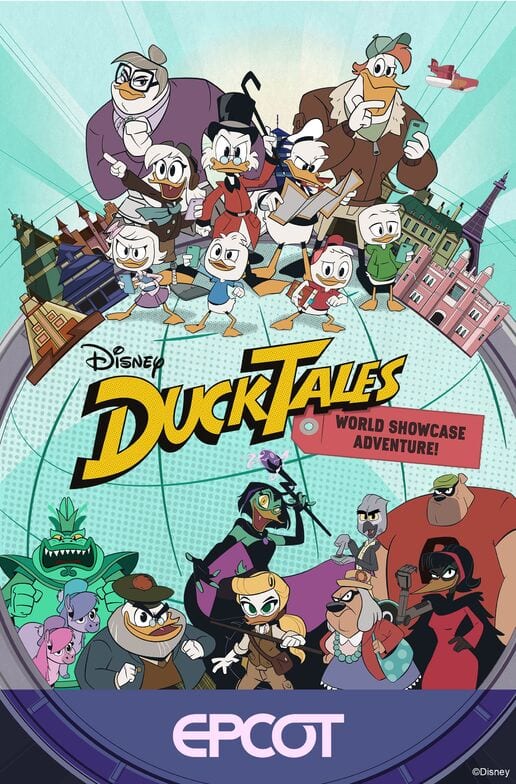 In this adventure, players try to solve a mystery–seeking out treasure and discovering villains.
5. Guardians of the Galaxy: Cosmic Rewind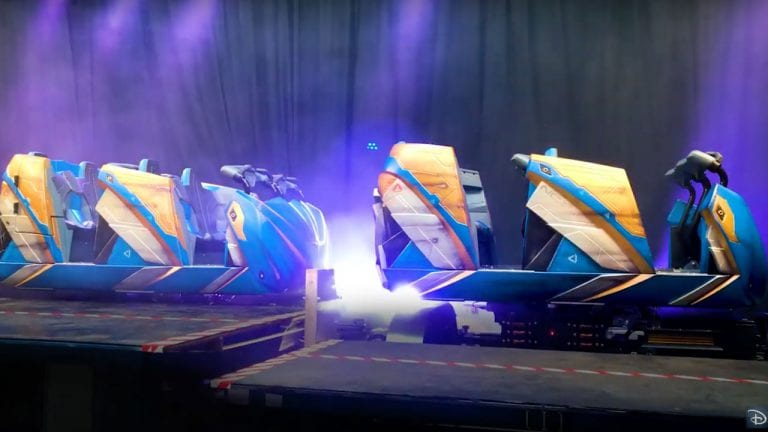 Located in the World Discovery section of Epcot, this roller coaster ride will start in a "Galaxarium" that will reveal the beginnings of the galaxy.
6. HarmonioUS Epcot Nighttime Show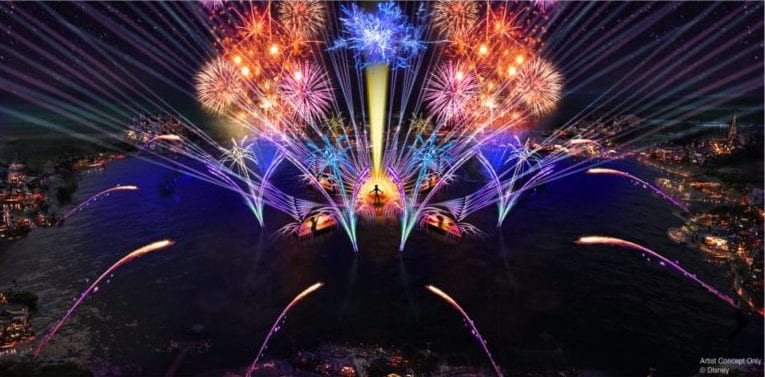 Set to replace the Epcot Forever, this extravaganza will include familiar Disney music, fountains, lasers, and pyrotechnics.
7. Journey of Water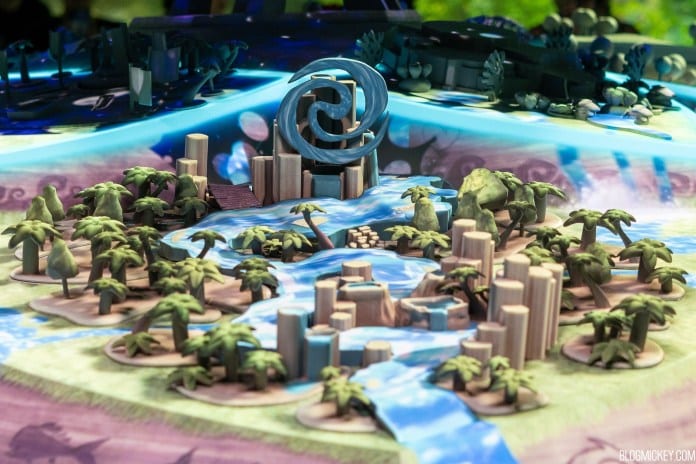 Inspired by Moana, this attraction will guests to explore and interact with water in a jungle environment.
8. Mickey and Minnie's Runaway Railway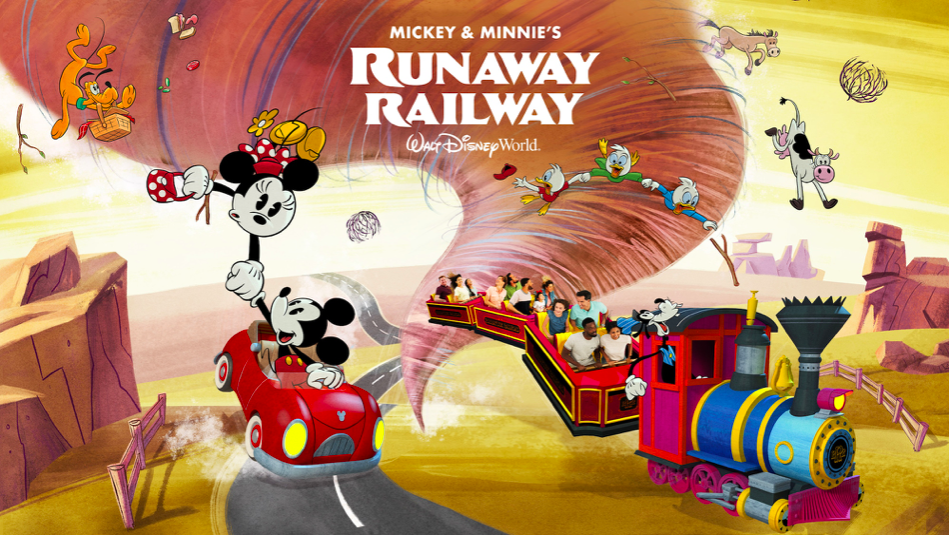 Containing the most hidden Mickeys, this railway is the first and only ride that features Mickey and Minnie.
Also, the railway lives in in Disney's Hollywood Studios, taking the area formerly occupied by The Great Movie Ride.
9. Mickey Shorts Theater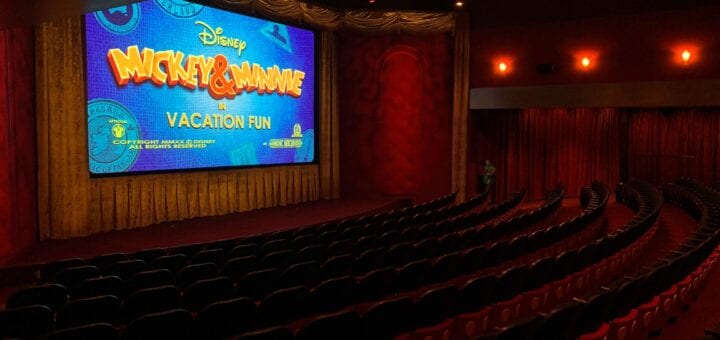 Located at Disney's Hollywood Studios, this theater shows a series of Mickey's short films.
10. New Epcot Shows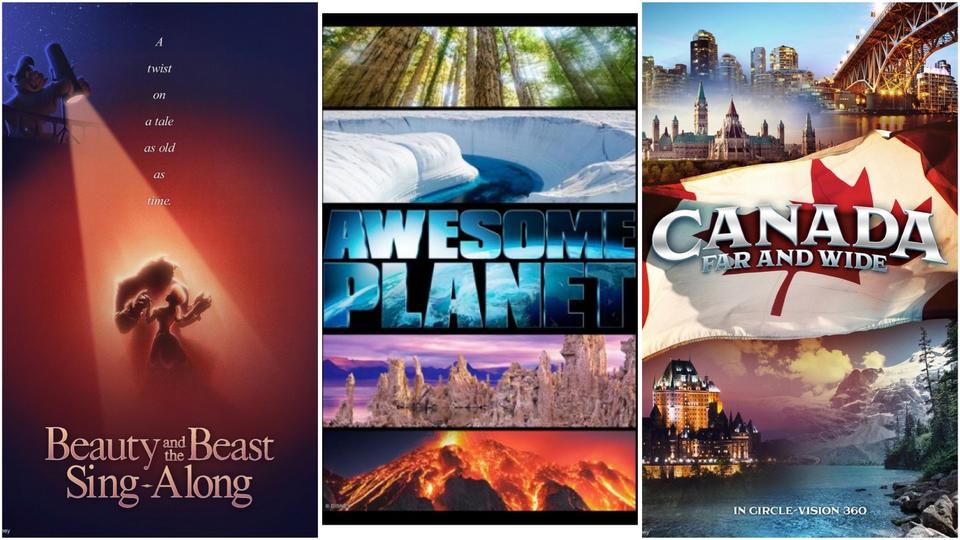 These are Beauty and the Beast Sing-Along, Awesome Planet, Canada Far and Wide, and Wondrous China.
11. PLAY! Pavilion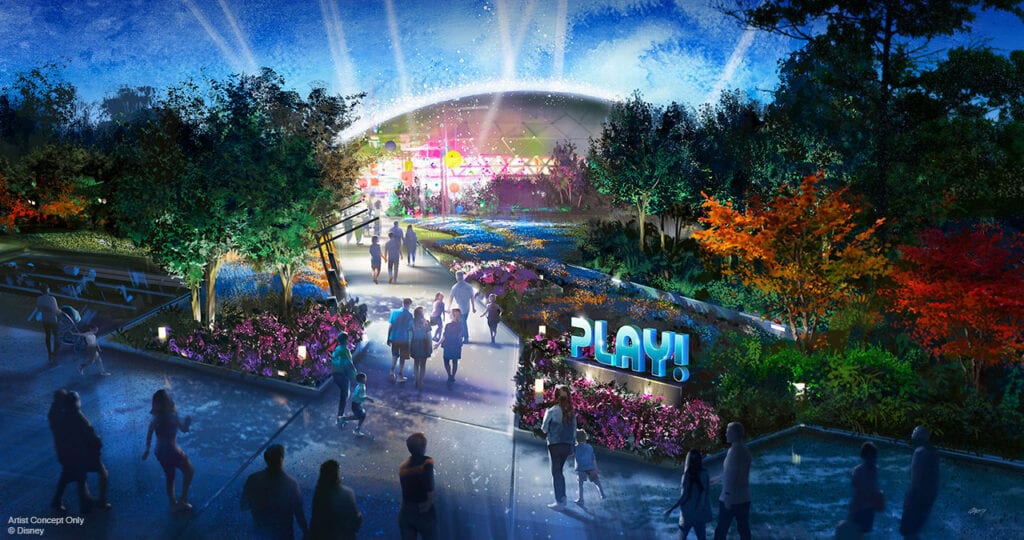 This attraction is designed to allow guests to interact with some Disney characters digitally.
12. Reflections: A Disney Lakeside Lodge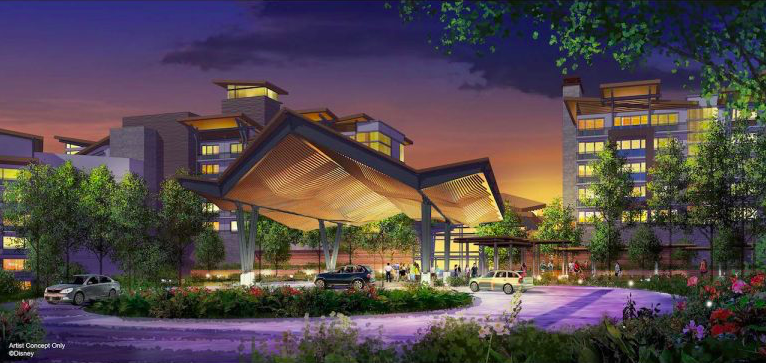 This nature-themed resort will be located between Fort Wilderness and Wilderness lodge.
13. Remy's Ratatouille Adventure
This 4D, kitchen-themed ride will make guests feel like they've shrunk down to the size of Remy.
14. Roundup Rodeo BBQ Restaurant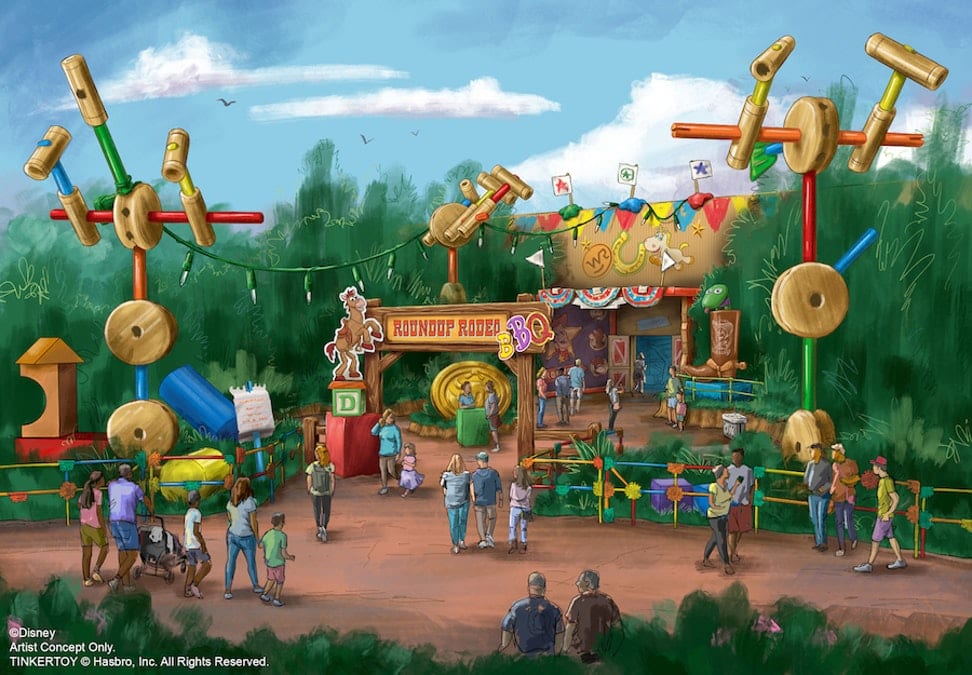 This will be the first table service in Toy Story Land.
15. Space 220 Restaurant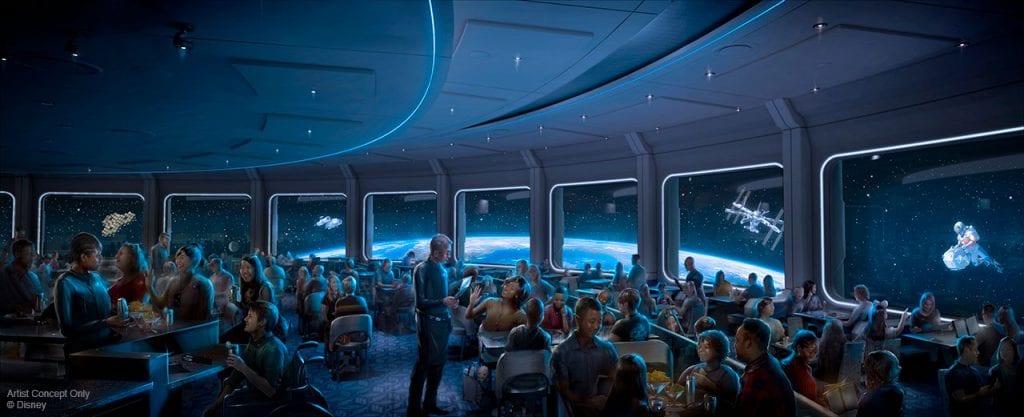 Featuring a 250-foot wide digital screen, this will make diners feel like they're high above the earth.
This restaurant can be found in Epcot's Future World near Mission Space.
16. Star Wars: Galactic Starcruiser Hotel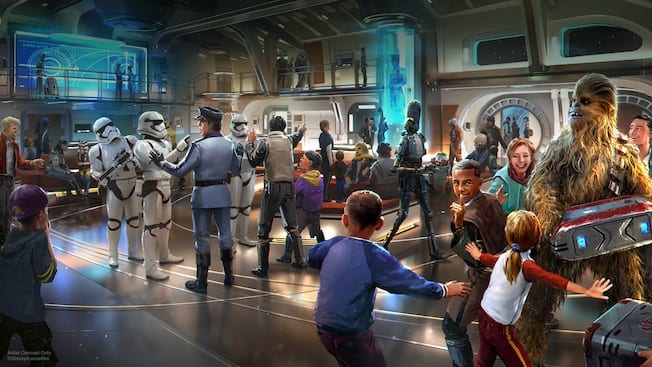 The new Star Wars hotel will offer guests a two-night intergalactic experience they've never had before.
17. Star Wars: Galaxy's Edge
This project, which took three years to complete, offers two rides: Millenium Falcon: Smugglers Run and Star Wars: Rise of the Resistance.
Take a look at Star Wars: Galaxy's Edge Guide Map here.
18. Tron Lightcycle Run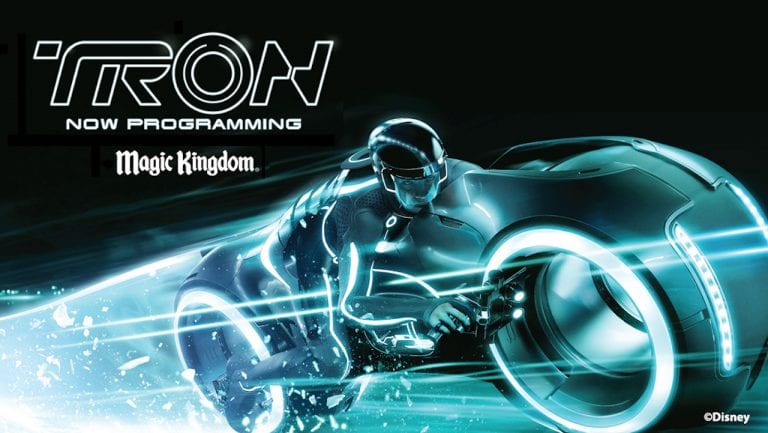 Lastly, a high-speed roller coaster at Magic Kingdom Park, situated next to Space Mountain.
Fun fact: It will be the fastest roller coaster at Disney World, with a speed of 60 mph.
The Length of Disney World's 50th Anniversary Celebration
Fans expect the anniversary to run for several months, kicking off in early 2021 and building up to the big day.
However, the global pandemic put the projects to a pause. When Walt Disney World decided to close, the company also ceased construction activities as well.
This is what Orlando Weekly reported:
"According to industry insider Jim Hill, who has been crucial in the reporting on the film-related delays for the Guardians attraction, the 50th Anniversary was to launch in early 2021 but has now been delayed to October 1, the actual date of the 50th Anniversary. This allows for the projects currently delayed to be finished and gives more time for the pandemic to subside."

Orlando Weekly
In short, construction delays have significantly affected Disney World's timeline for its 50thanniversary celebration.
Moreover, Epcot's Future World is still under construction.
According to reports, Disney planned Epcot to be the celebration center for the 50th anniversary.
This means the construction within the center of Future World, which will soon be World Celebration, would need to be completed.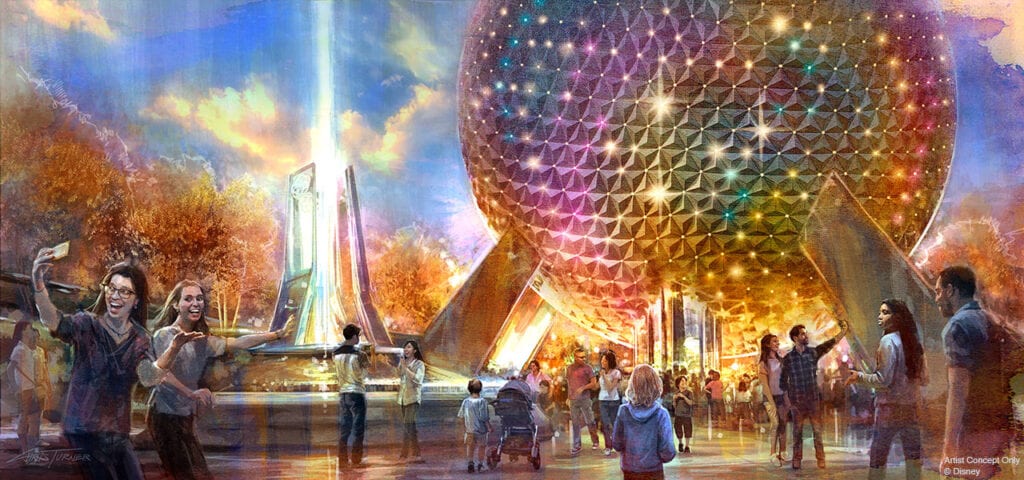 Final Thoughts About the 50th Anniversary
Disney has yet to confirm the details about the anniversary, but since the Walt Disney World is planning to reopen on July 11th, we should soon learn more about it.
It's also been rumored that Disney aims to make the celebration global, so it makes sense if they are also considering the guests' ability to travel to Walt Disney World from around the world.
On the positive side, we know that the anniversary celebration will still happen.
On the negative side, it may be different from what we're used to.
For now, the opening of Disney's parks allows us to stay positive amidst uncertainty.
Share this post on your Facebook, Twitter, or Pinterest page with the easy share icons below.
Neal Tucker is one of the world's most engaging Disney influencers, with thousands of views and responses across his blog, podcast, and social media profiles every month.
Get started with more D Is For Disney content here