After 4 months of no soccer games, the MLS (Major League Soccer) returns to the field. They will host a tournament for the entire league at ESPN's Wide World of Sports Complex. The complex is at Walt Disney World in Orlando, and the tourney begins on July 8th, 2020.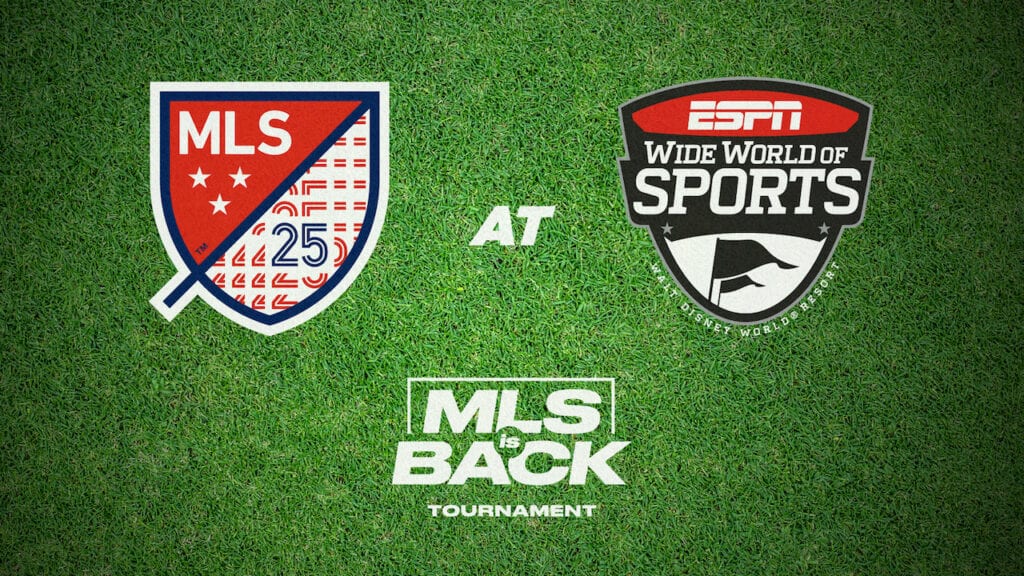 Many of us have discovered just how much we need sports in our lives. No matter what your favorite sport is, I think we can all agree a return for any of them is a win for all of us.
Thankfully, Major League Soccer (MLS) will return to the soccer pitch on July 8 for a tournament in which the entire league will participate.
This is unlike the NBA's return, though they also will play at Disney World's ESPN complex.
Read our full coverage of that here, along with details about the complex itself. Most importantly, we discuss how the NBA might affect your trip to WDW.
According to the MLS, the tourney has major implications as well:
Major League Soccer returns to play with an all-new tournament with regular season points and a spot in 2021 Concacaf Champions League on the line.

MLS
Here are all the details you need to know:
When: July 8 – August 11, 2020
What: It's called the MLS Is Back Tournament.
Who: 26 teams in 6 groups
How: 54 matches, 1 champion
Where: ESPN's Wide World of Sports Complex at Walt Disney World in Orlando, Florida
Also, in case you're wondering: No fans in the audience. Much like Korean baseball has been doing, we will have zero crowds in the stands for now.
Here's what Disney said on their blog:
The event, which will be held without spectators in attendance, will be staged with an emphasis on the health and safety of all players, coaches, staff, crew, and cast members. MLS players and staff will follow specific medical protocols, including regular testing, throughout the tournament.

Disney
The live draw will take place June 11th. Stay tuned for more updates.
Related Article
The NBA returns to action at the Wide World of Sports Complex at Disney World
Share this post on your Facebook, Twitter, or Pinterest page with the easy share icons below.
Neal Tucker is one of the world's most engaging Disney influencers, with thousands of views and responses across his blog, podcast, and social media profiles every month.
Get started with more D Is For Disney content here