If you're looking for more fun stuff to do with your kids at home, why not turn on Schoolhouse Rock! The classic television show series is now available to stream on the Disney Plus platform.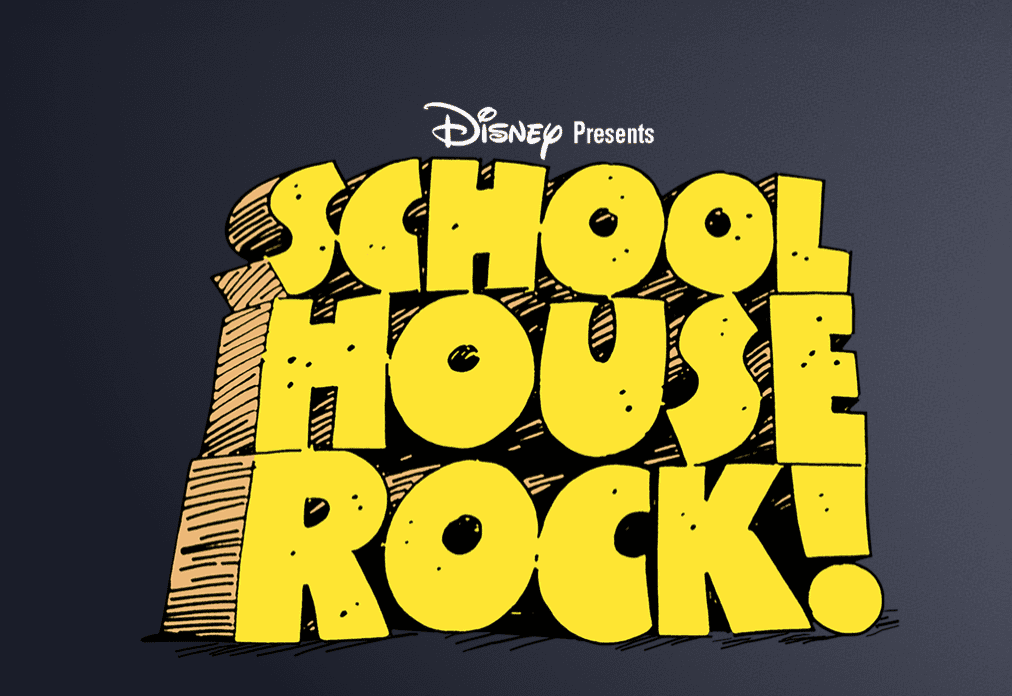 Schoolhouse Rock! became available to stream on Disney Plus in June of 2020.
As of now, the episodes are listed in one season, all of which is released on the streaming platform for parents and children to watch together and learn all about different aspects of the world.
There are currently 51 episodes available.
Schoolhouse Rock! on Disney Plus gets started with Season 1, Episode 1, which is titled "Grammar Rock — A Noun Is a Person, Place, or Thing".
Growing up, I remember watching these videos on TV and learning all about how Knowledge is Power!
In particular, I remember the phrase, "I'm just a bill, sitting here on Capital Hill."
Whether that's from the show or Family Guy's parody, I'll never know for sure… 😉
Though the series debuted in 1973, and I wasn't born until the late 80's, they were still going strong then and held a beloved place in school curriculums across the country, both in the classroom and at home.
It seems that the same is holding true today! These classic television episodes show kids the world in a way that's fun, memorable, and educational.
In a way, Schoolhouse Rock! was at the forefront of what we might call edutainment today.
It's a combination of entertainment and education that aims to engage young minds in a way that creates lifelong interest in learning and creative imagination.
[Click here to stream all 51 episodes on Disney+]
Do you remember watching this show as a kid? Will you watch Schoolhouse Rock! on Disney Plus with your own children and relive the magic and the memories?
Let me know in the comments and on Twitter!
See the full list of everything that's on Disney Plus this month, including Schoolhouse Rock!
Share this post on your Facebook, Twitter, or Pinterest page with the easy share icons below.
Neal Tucker is one of the world's most engaging Disney influencers, with thousands of views and responses across his blog, podcast, and social media profiles every month.
Get started with more D Is For Disney content here