In sunny Southern California, Orange County has lifted the requirement for people to wear masks while out in public. With that in mind, what do we think that will Disneyland Resort do now, with the DLR reopening coming in July?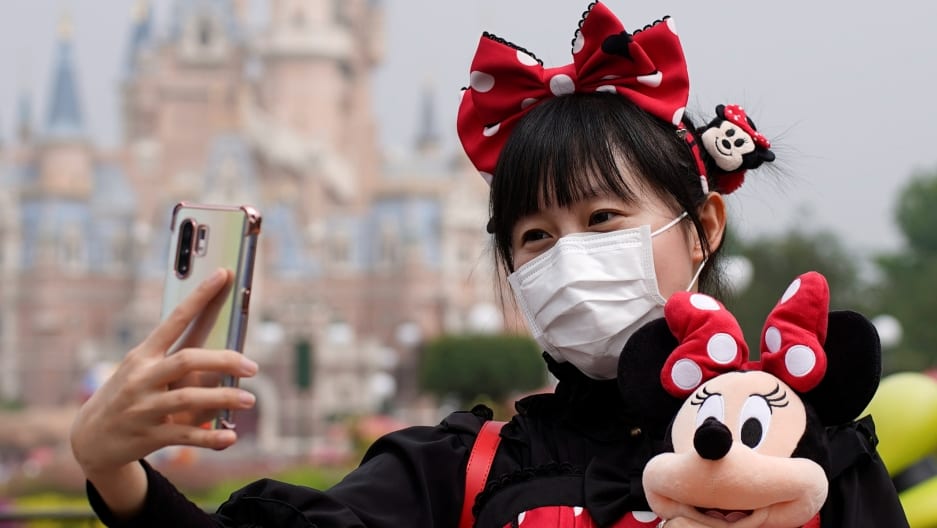 Here's what we know so far…
According to the OC Register, Orange County in California will no longer require masks to be worn in public places. They will, however, still be strongly recommended.
Disneyland Resort and California Adventure are both located in Anaheim, which is located within Orange County.
We've already seen that Shanghai Disney in China and Walt Disney World Resort in Florida require masks to be worn at the parks. This includes both visitors to the parks, as well as Disney's many Cast Members around the resorts.
There are a few exceptions to this rule, including eating and drinking at restaurants, and for children under the age of 2.
However, this new restriction easing in Anaheim does raise the question of whether Disneyland will continue to require masks, both by Cast Members and theme park guests during the reopening period.
Here's my guess…
There are basically two main options. Disneyland either requires masks or doesn't require masks to be worn inside the resort and theme park areas.
My personal guess is that Disney will definitely make all Cast Members wear masks for the foreseeable future. They might even wear masks until we have a vaccine. We really don't know. This is all so unprecedented.
But, with this new restriction easing in the OC, however, I could potentially see theme park visitors not be required to wear masks. That's unlikely to happen, in my opinion, but if it does, we'll probably see a pretty hefty release of liability at the entrances, too, along with the temperature check tents, etc.
Now, I'm neither a health expert nor a lawyer, so this is just a personal guess on my part. I have no inside information on what they'll actually do. From my own experience and reading, this is just an educated guess.
One thing we do know is that a new Disney virtual reservation system will be in effect for park trips, rides, and more. More information is surely to come in the near future.
Do you think Disneyland will require masks when the reopen in July?
Let me know in the comments or on social media @disfordisney_.
If you want to get an official Disney face mask to wear at the parks, check out the full collection, or get one of my own personal designs for Disney fans everywhere.
Share this post on your Facebook, Twitter, or Pinterest page with the easy share icons below.
Neal Tucker is one of the world's most engaging Disney influencers, with thousands of views and responses across his blog, podcast, and social media profiles every month.
Get started with more D Is For Disney content here