On June 15th, we got a lot of awesome new details regarding the new video game, Star Wars: Squadrons. The first trailer dropped, as well as the official release date for the game, and the many platforms on which it can be played.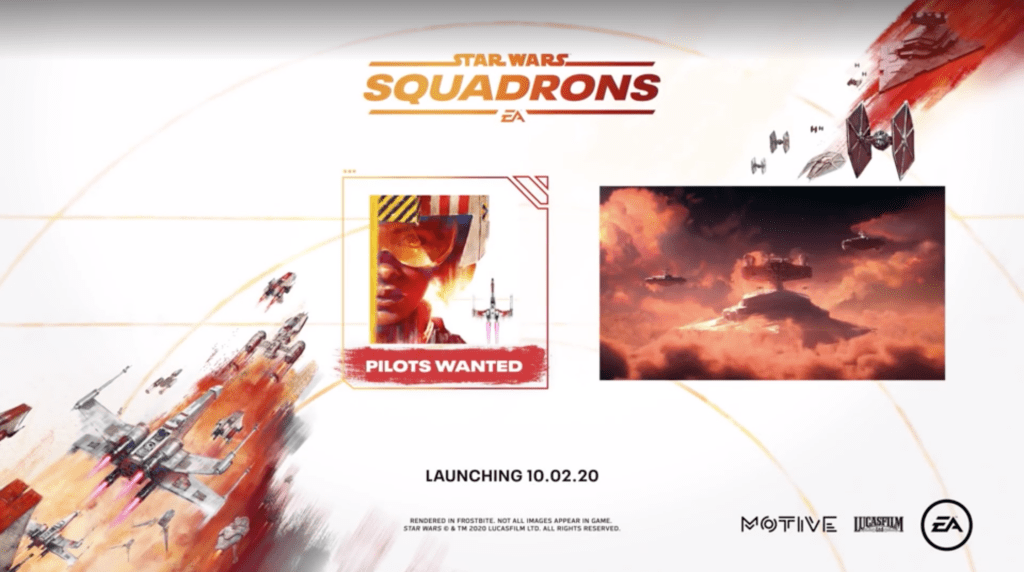 When Is Star Wars: Squadrons Coming Out?
The new Lucasfilm video game from Electronic Arts and Motive, Star Wars: Squadrons, will be released on October 2, 2020.
What Platforms Will It Be On?
Gamers will be able to play the new Star Wars game on both console and VR units, including the following:
PlayStation 4 (with VR compatibility)
PC (with VR compatibility)
Xbox One
Plus, the game will allow for cross-play between all 3 of these gaming platforms, including VR.
When Does the Game Exist in the Star Wars Timeline?
The video game's events will take place after Return of the Jedi as gamers fly through space in five-player "dogfight" style action.
Players can also move forward through the game's storyline as a New Republic or Empire fighter pilot.
See the full, complete Star Wars timeline, including all movies and TV shows.
Is There a Trailer for Star Wars: Squadrons?
Yes! And it's totally awesome, in my humble personal opinion.
Watch the trailer below.
What do you think of the new Star Wars: Squadrons video game?
Will you get it the day it comes out, or wait for reviews of the gameplay?
Let me know in the comments or on social media.
If you missed it, check out the new details for the PS5 and the Miles Morales Spider-Man game coming later this year.
Share this post on your Facebook, Twitter, or Pinterest page with the easy share icons below.
Neal Tucker is one of the world's most engaging Disney influencers, with thousands of views and responses across his blog, podcast, and social media profiles every month.
Get started with more D Is For Disney content here