Let's take a look at 7 of the incredibly awesome things that The Walt Disney Company has done (and continues to do!) with work to help our planet through sustainability with the environment.

1. Disney uses renewable energy sources to protect our environment.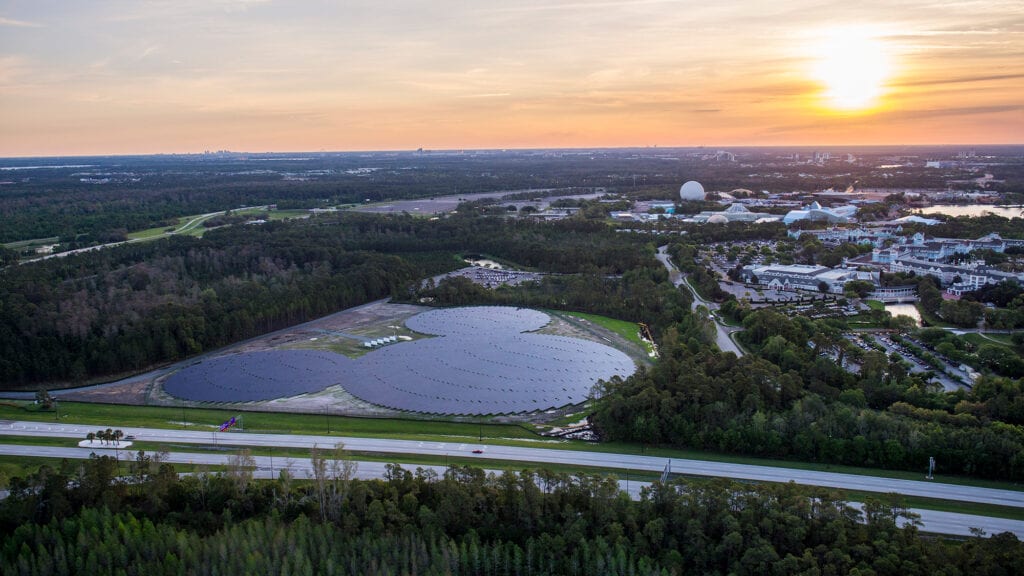 In 2019, Disney did something amazing. They created a new 270-acre, 50 megawatt solar facility down at their Orlando theme park.
It was constructed with the Reedy Creek Improvement District, as well as Origis Energy USA.
They expect the solar facility to eventually generate enough power to fully supply 2 out of the 4 parks at Walt Disney World Resort.
On their environmental sustainability page, they also write, "The Grand Central Creative Campus expansion in Glendale, CA received a Leadership in Energy and Environmental Design (LEED) Platinum certification. The 460-kilowatt solar photovoltaic installation on the parking garage provides 12% of the energy use for the new building."
Disney uses renewable energy sources all over the place!
2. Disney conserves fuel.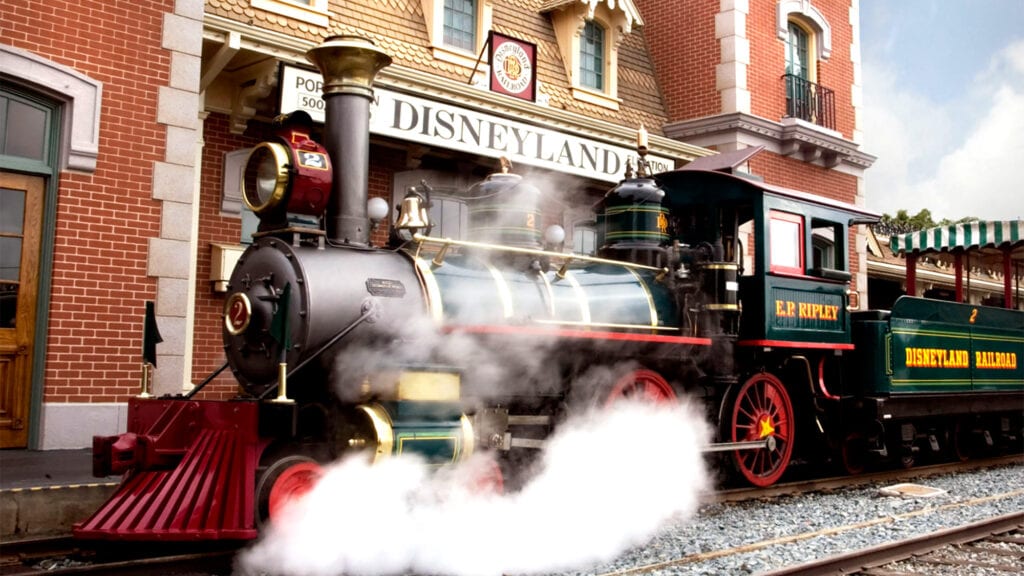 Fun Fact: The steam trains, as well as the Mark Twain Riverboat, at Disneyland both operate with biodiesel fuel created using recycled cooking oil from Disney itself.
Additionally, Disney powers their buses in Disney World with 50% renewable diesel.
And, as if that's not enough, their big and small screen productions both use electric generators while on set.
3. Disney helps endangered sea turtles.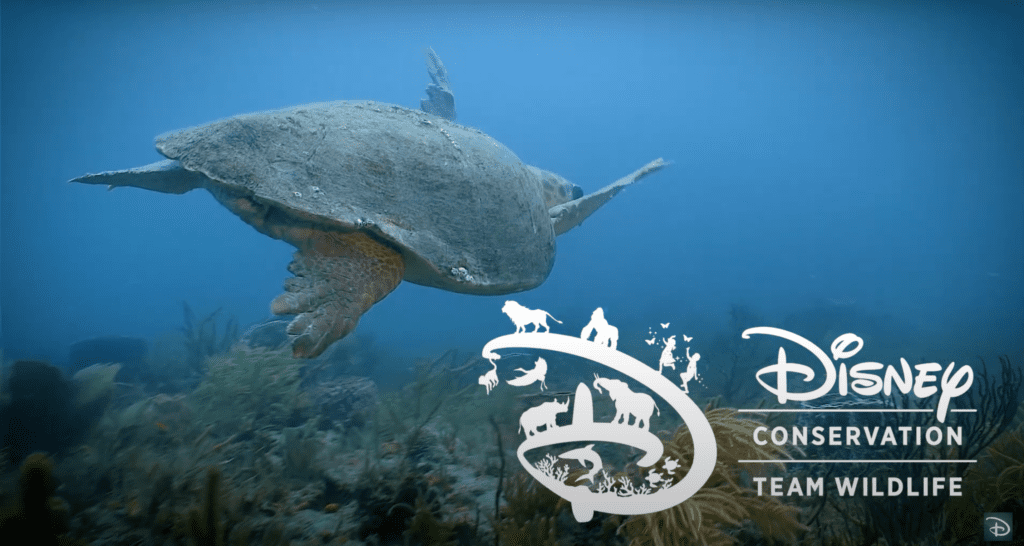 On the Disney Parks blog, they write:
More than 50 cast members contribute their time and expertise annually, providing meaningful experiences for more than 40,000 Disney Vacation Club Members and guests.

Disney Parks Blog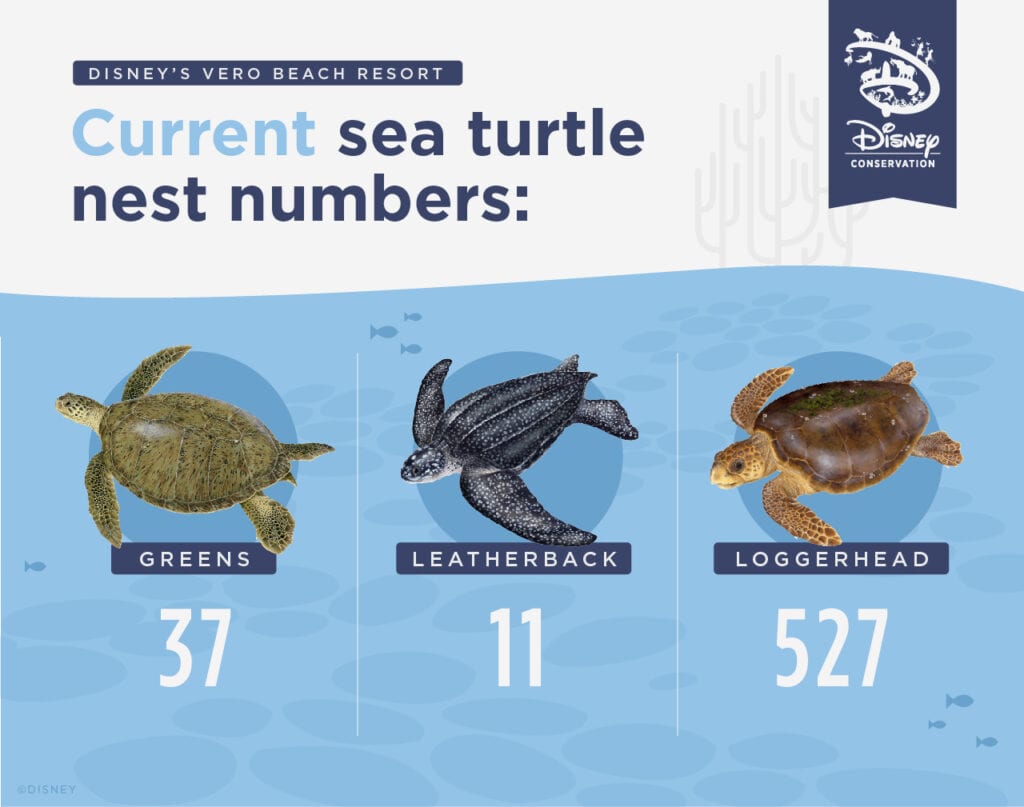 What's more, they go on to note that, "Since our program's inception, we have documented nearly 17,000 nests from three sea turtle species and recently celebrated the millionth baby sea turtle hatched on our five-mile stretch of beach."
4. Disney conserves an enormous amount of water.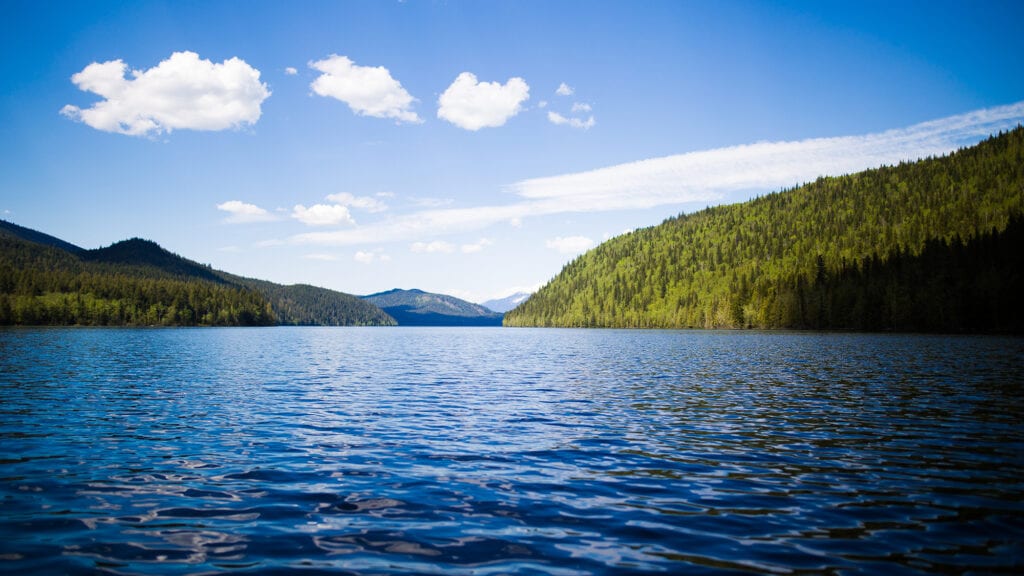 From 2013 to 2019, Disney saved over 300 million gallons of water.
That goes a long way towards helping us protect our environment and Mother Earth as a whole.
5. Disney uses solar panels at Walt Disney World.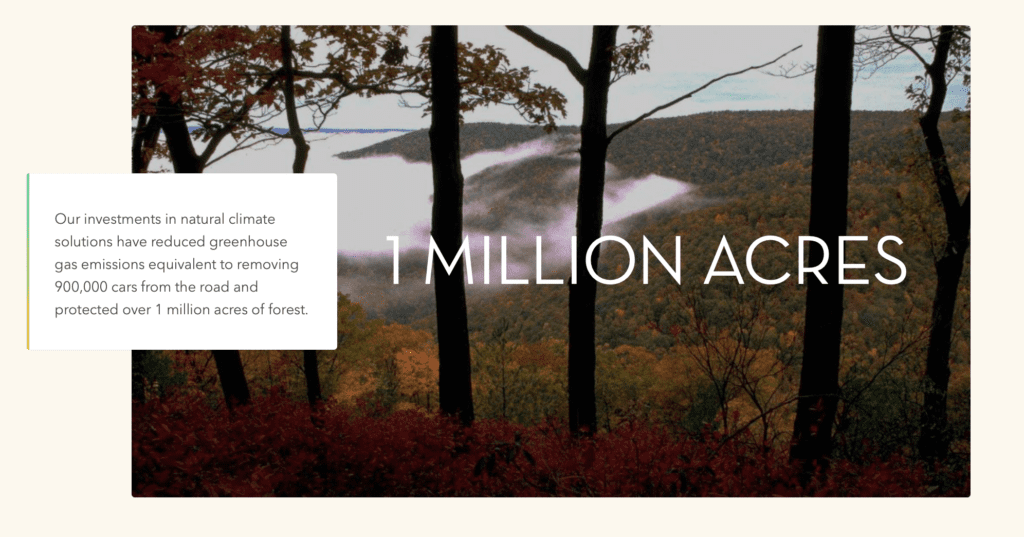 They have 292 acres of solar panels at Walt Disney World park alone.
This equates to about 900,000 fewer cars being out on the road and contributing to global pollution.
Talk about having a big impact!
6. Disney plants (literally) millions and millions of trees in our environment.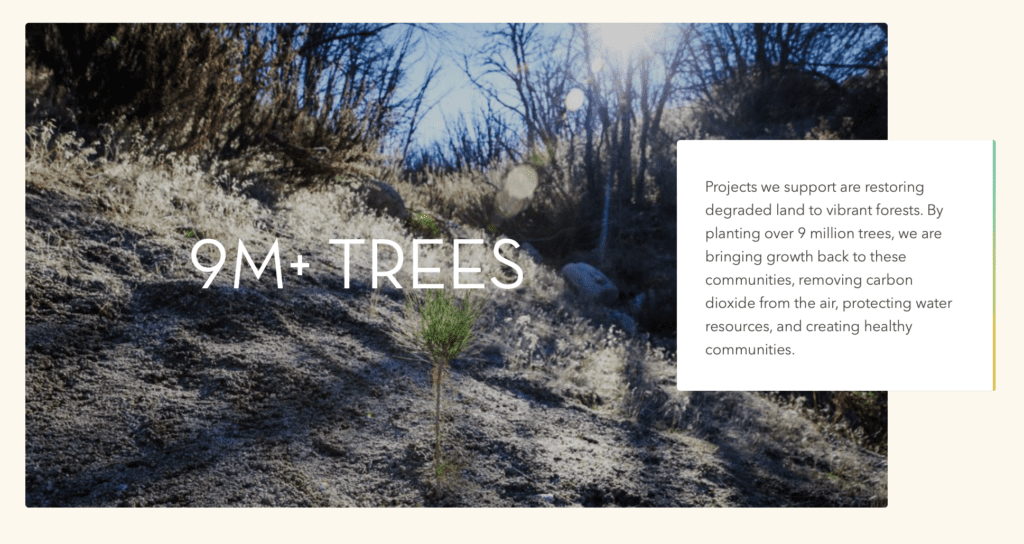 Disney has planted more than 9 million trees in the environment.
For one thing, this helps to remove CO2 from the air.
With this effort, Disney also protects valuable natural resources and promotes environmental vibrance wherever they grow.
7. Disney sets goals for even better environmental sustainability each year.

These are some incredible accomplishments already. It's amazing that one company can do so much good for our planet.
As we know, though, Disney is never content to rest on its laurels and pat itself on the back.
The Walt Disney Company has set some very exciting goals for environmental sustainability for the next few years:
Reduce net emissions 50% in 2020, compared to 2012.
Divert 60% of all waste from landfills or incineration by 2020.
Onwards and upwards for water conservation, and so much more…
How cool is that?
Wrap Up
It's not hard to see how much The Walt Disney Company does for our planet and the environment.
They provide incredible entertainment, of course, but they also know that the world needs help in so many ways, including environmental sustainability.
Through their efforts, Disney has been able to achieve so much, and I'm excited to see just how much more they can accomplish for Mother Earth.
Do you know a cool thing that Disney has done for the planet?
Let me know in the comments or on social media.
Have a magical day!
Share this post on your Facebook, Twitter, or Pinterest page with the easy share icons below.
Neal Tucker is one of the world's most engaging Disney influencers, with thousands of views and responses across his blog, podcast, and social media profiles every month.
Get started with more D Is For Disney content here