Happy 616 Day, Marvel fans! This week, we celebrate the world of Marvel Comics and look at the new Disney and Marvel comic books releases for June 17, 2020.
Let's get into it!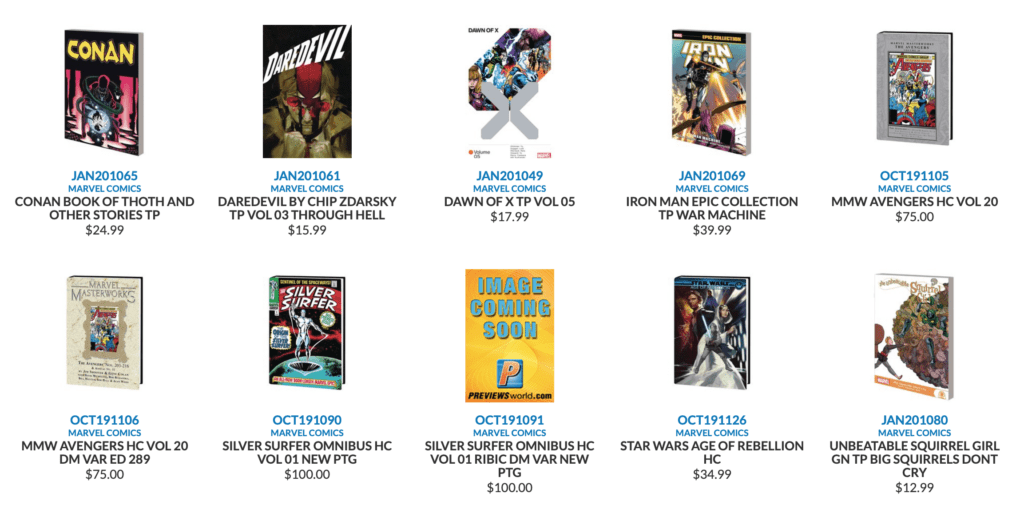 New Marvel Comics for June 17
For all the Marvel comic book fans out there, we've got good news and bad news for the week of June 17th…
First, the bad news: there are no new single-issue comics being released this week. Bummer, I know.
But, now for the good news!
There are a ton of great comic book trades being released this week: a full 10 of them, to be exact.
And there's some really great ones in the lot. Just check out the ten trades in the image below to see what we're talking about here.
Right after the picture, there are links to go straight to these comics as well.
Note

: Some of the release dates and prices may differ in the online store.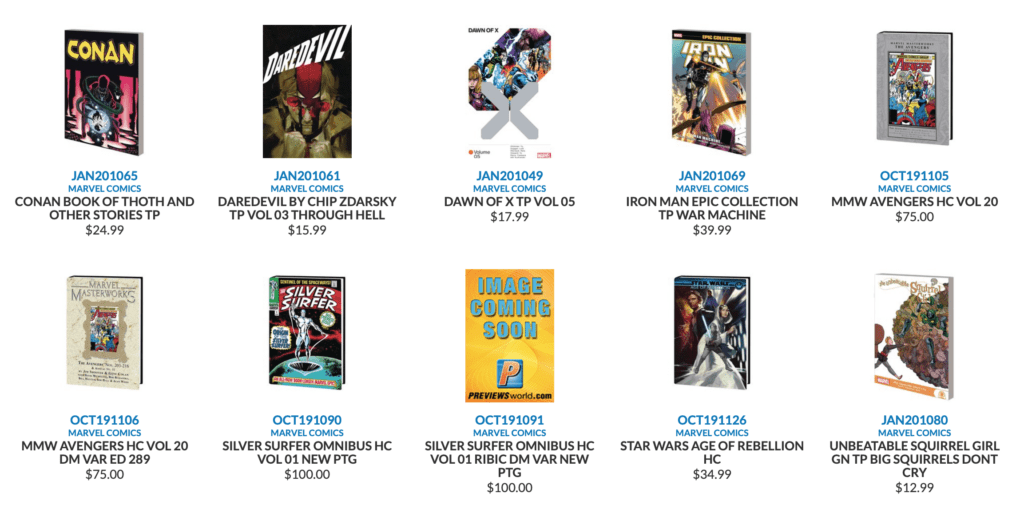 Save the checklist from Previews World below.
This way, you can keep track of your favorite trade comic hardbacks and trade paperbacks for this week.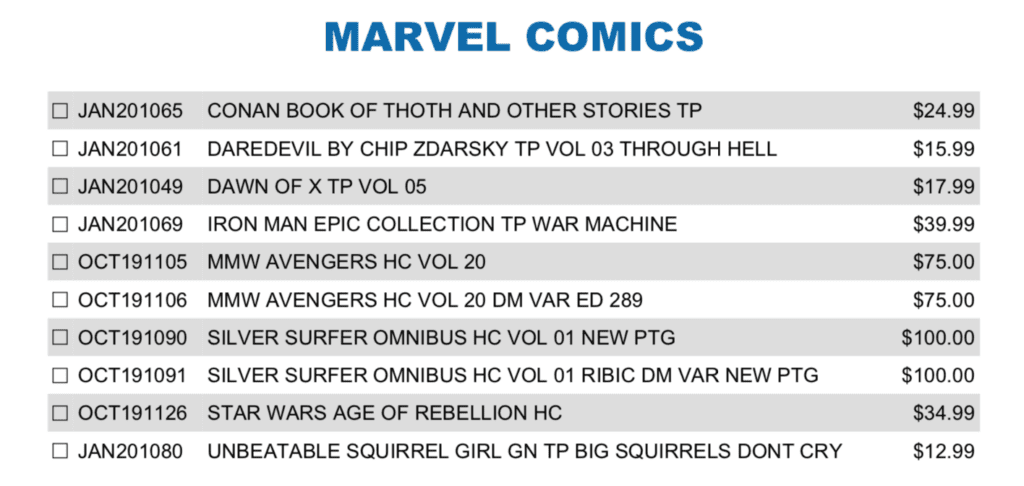 Note: For the full checklist of all comic book releases for this week – in addition to Marvel and Disney – download here.
Happy 616 Day, Marvel Comics Universe!
Finally, for all you 616 fans…
Marvel Entertainment released this video today in celebration of the Marvel Universe we've all come to know and love over the years.
It's hosted by some longtime Marvel nerds, so I think you're going to really dig it.
If you aren't quite as familiar with the Earth-616 concept, you can read up on it here. Definitely worth a few minutes. 🙂
Watch the video here.
New Disney Comics for June 17
This week, we only have one new Disney comic book coming out, but it promises to be a really great one!
Uncle Scrooge #56 – $4.99
The Disney Comics release for June 17th is Uncle Scrooge #56.
As you can see from the cover below, our favorite avuncular Scottish fowl seems to have gotten himself into a bit of a mess…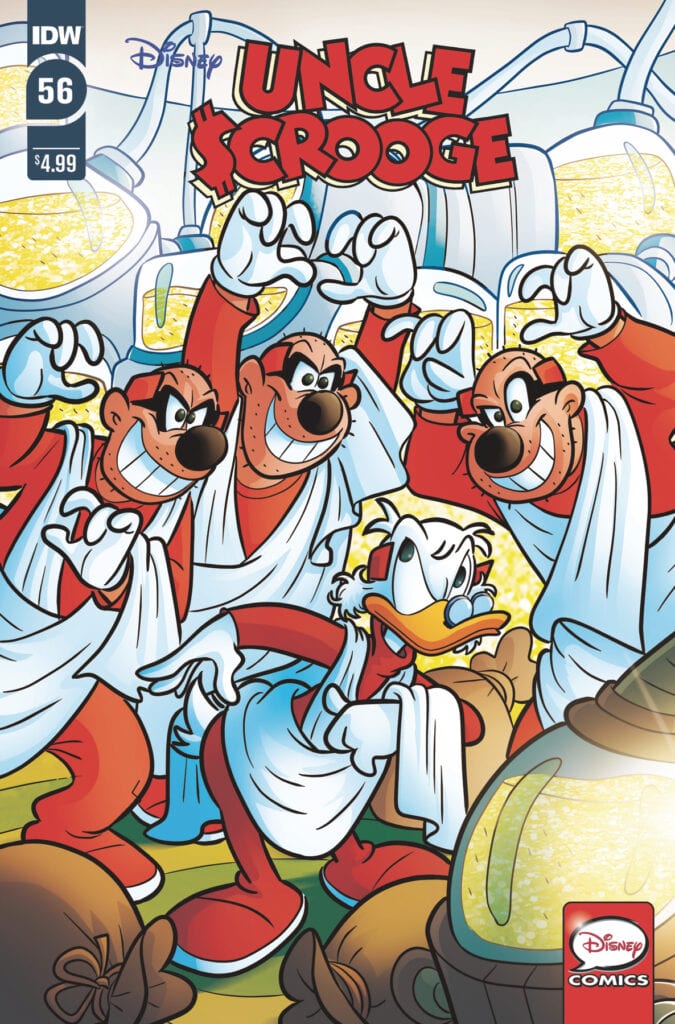 According to the official synopsis, we learn a little bit about Uncle Scrooge's plight (and plot):
It's the second chapter of the epic new storyline called "The New Adventures of the McDuck Dynasty!" Take an unforgettable ride to the future as Uncle Scrooge takes Donald, Huey, Dewey, and Louie on a trip spanning space and time in the latest chapter, called "The Secret of Oceanium." What lies in store for our heroes in the future-and how will affect the present?!

Previews World
Sounds like a really fun storyline, and I can't wait to get a copy.
NOTE: My plan is to get Uncle Scrooge #55 and #56 at my local comic book shop, so that I can review them both here. Check back the afternoon of the 17th for updates.
If you missed the Disney comic book releases for June 10th, check all those out here, including some Mickey Mouse and Goofy hijinks!
Be sure to see my take on the Duck Avenger, the superhero alter-ego of Donald Duck himself. It's one of my new favorite comicbook series. As a big DuckTales fan, that's not too super surprising… 🙂
See you guys next week for all the latest Disney and Marvel comics for June 24.
Have a marvelous day!
Share this post on your Facebook, Twitter, or Pinterest page with the easy share icons below.
Neal Tucker is one of the world's most engaging Disney influencers, with thousands of views and responses across his blog, podcast, and social media profiles every month.
Get started with more D Is For Disney content here