Hong Kong Disneyland is the latest Disney theme park to reopen. On June 18, that Disney Park welcomed guests back into the magical world of Mickey and Minnie for the first time in months. Take a look at some of the magic in these heartwarming photos from that historic moment.
17 Heart Warming Pictures and Videos from Hong Kong Disneyland Reopening
1. Guests seeing the castle for the first time.
2. Frozen's Anna, Elsa, and Kristoff greeting visitors.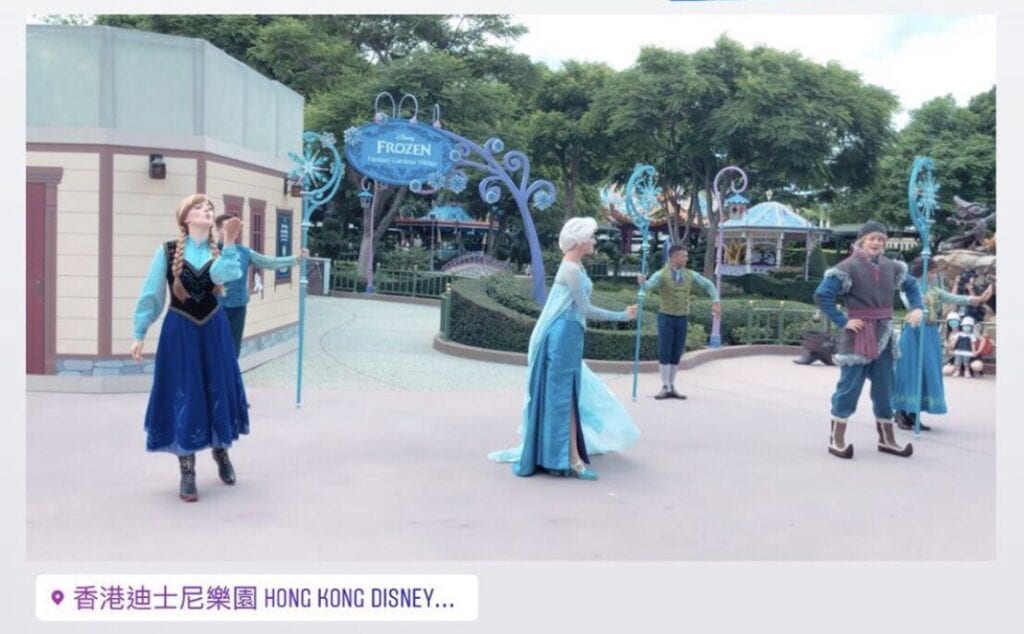 3. It's A Small World playing for the first time in over 90 days.
4. Magical shopping experiences are back!
5. That time when Stitch rode on Orbitron and waved to guests!
6. Or how about when the Army men from Toy Story parachuted from high above… 😉
7. Mickey and Minnie Mouse got selfies with visitors from a safe distance.
8. Hanging out with Droids for the first time in months!
9. Selfies on Main Street!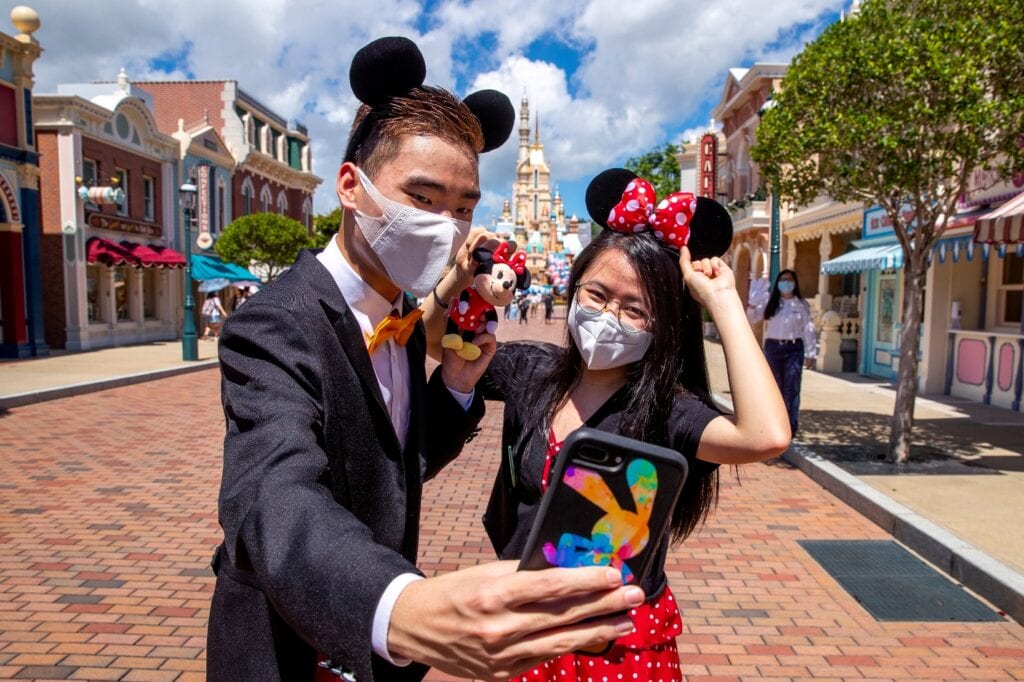 10. Mickey Mouse and Minnie Mouse fly high with Dumbo!
11. The first rays of sun hitting the newly reopened park…
12. Mickey and Minnie wave with Cast Members from the Hong Kong Disneyland taxicab car.
13. Breathtaking views of the Castle of Magical Dreams.
14. Walking by the mysterious Mystic Manor on HKDL re-opening day.
15. More selfies! This time with Toy Story's Slinky Dog at his Spin ride.
16. Disney lovers queuing up before the long-awaited reopening.
17. At long last, the grand reopening of Hong Kong Disneyland is complete. With confetti, of course!
I hope you enjoyed these 17 magical and heartwarming photos from Hong Kong Disneyland's grand reopening day celebration.
For a bonus, watch the videos below and feel the excitement of the Disney Park reopening for yourself!
Share these photos on your own Twitter or Pinterest with the share icons below.
Have a magical day!
Next Up…