The Disney Store has released an incredible assortment of themed Keys. See the full collection, including the brand new Ink & Paint Key. Shop Disney has never looked so good!
Stay tuned all the way through, to see how you can get a FREE Disney Store Key… 🙂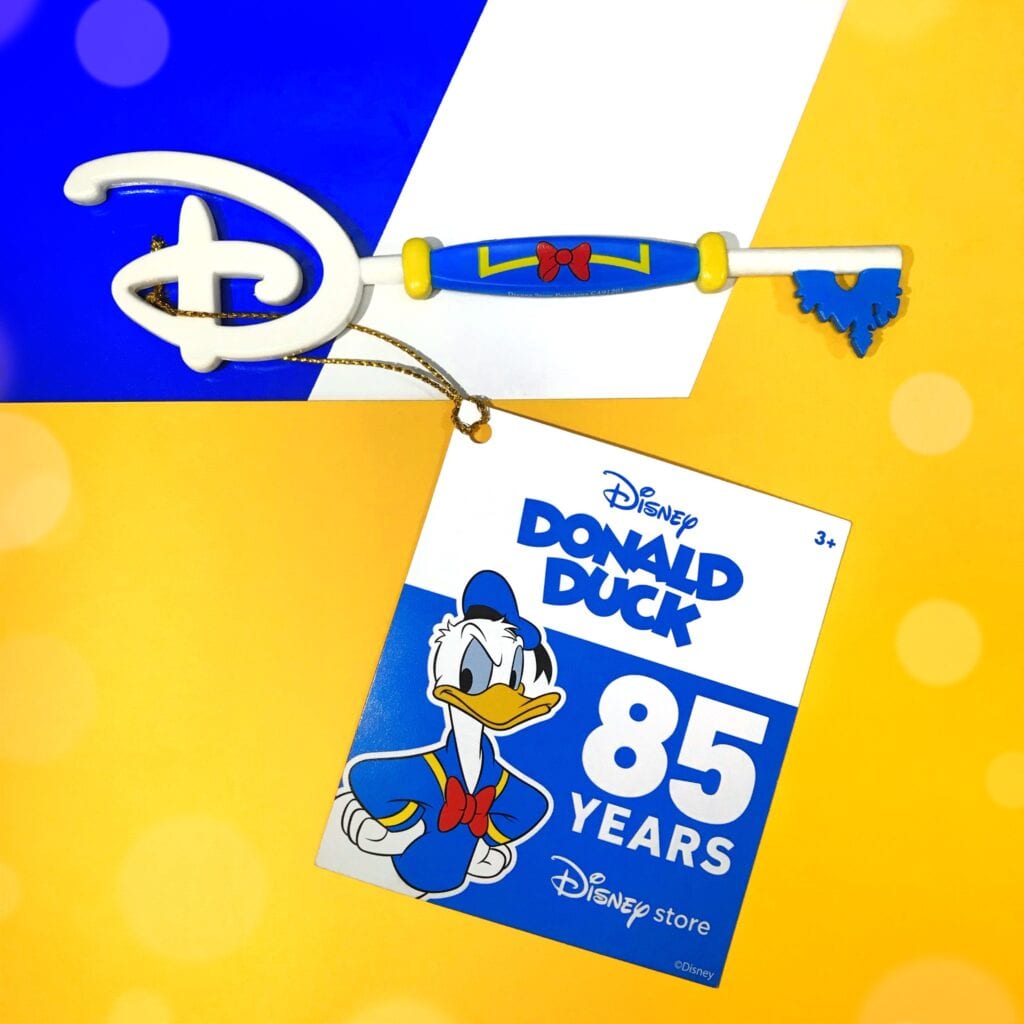 What Is a Disney Store Key?
At the Disney Store, they have been doing something really cool, and it involves special releases.
If you're a longtime Disney fan and merch lover, you may already know about this to some extent.
However, I have learned that not everyone (even hardcore Disnerds!) knows about the Disney Keys collection.
So, with that in mind, here are some fun facts about them…
Note: Skim through the video below for a quick walk-through guide about collecting Disney Store Keys.
Here are the fun facts and trivia about this collection.
If you want the short version, just remember the 3 L's:
They're LIMITED edition.
There's a LOT of them.
And people absolutely LOVE their keys.
1. Disney Stores have a very LIMITED supply of Keys.
According to Karma & Kismet, the keys "are limited edition. The number has changed over time, but most recently each store has 150 keys that are given to the first 150 guests who spend $15 or more."
In other words, if you aren't there and in line before the store opens on a release day, you may be out of luck.
Of course, the same experience has held true for ShopDisney purchases as well.
With the global shutdown in 2020, Disney has released some Keys exclusively online. This includes the Star Wars Day May the Fourth Be With You Key.
Moving forward, we'll have to wait and see what merch lines remain open.
With the temporary halt to the Minnie Mouse Main Attraction collection, we're just not totally sure what the future holds.
2. Disney has released a LOT of Keys in stores and online.
Before we get into the total number of keys, there's something else you definitely need to know about this special collection…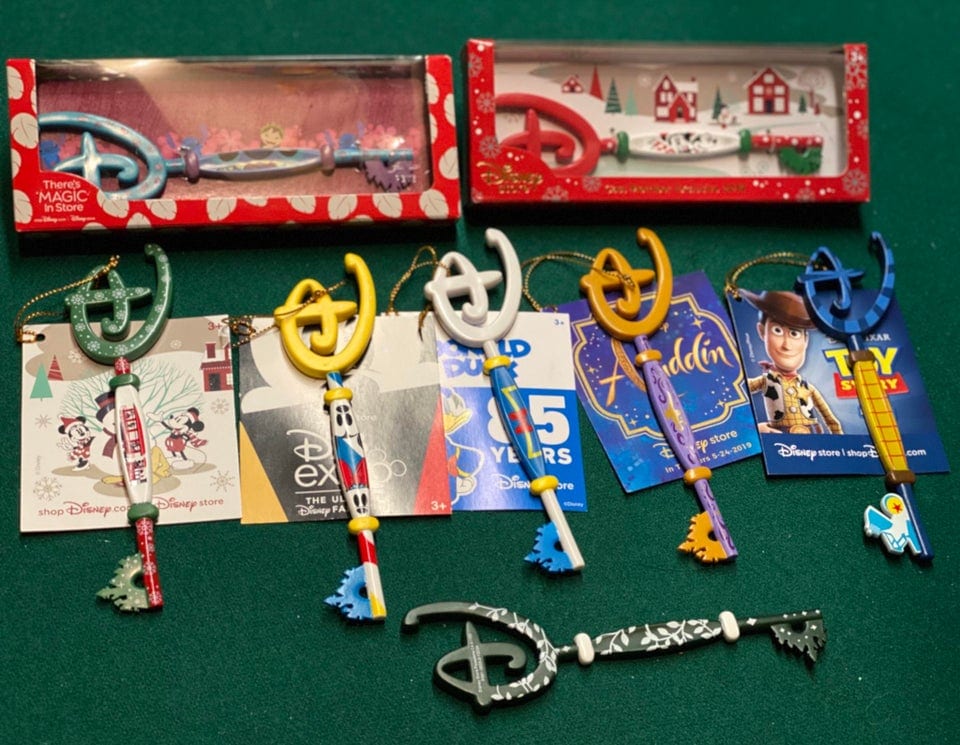 Some of the items have appeared in the United States, while others have appeared in the United Kingdom.
This means that some keys simply haven't been available, depending on which side of the pond you happen to live.
For the full collection referenced throughout this article, I'm referring to the US Collection.
That said, please note that some keys, including Ink & Paint, have only been released as part of the UK Collection.
Okay, so back to the task at hand…
How many Disney Store Keys have been released? 12 Disney Keys. There are 10 official keys, and 2 that are separate from the rest of the pack.
Here are the 10 main keys, plus 1 special key, provided by my Instagram friend that introduced me to Disney Keys in the first place, Esther, also known as A Magical Kingdom Called Home.
Check out her website here. She posts some AMAZING recipes and DIY creations.
Also, if you don't follow her on Instagram yet, definitely do that now.
OK, now here's the 11 Key collection, courtesy of Esther: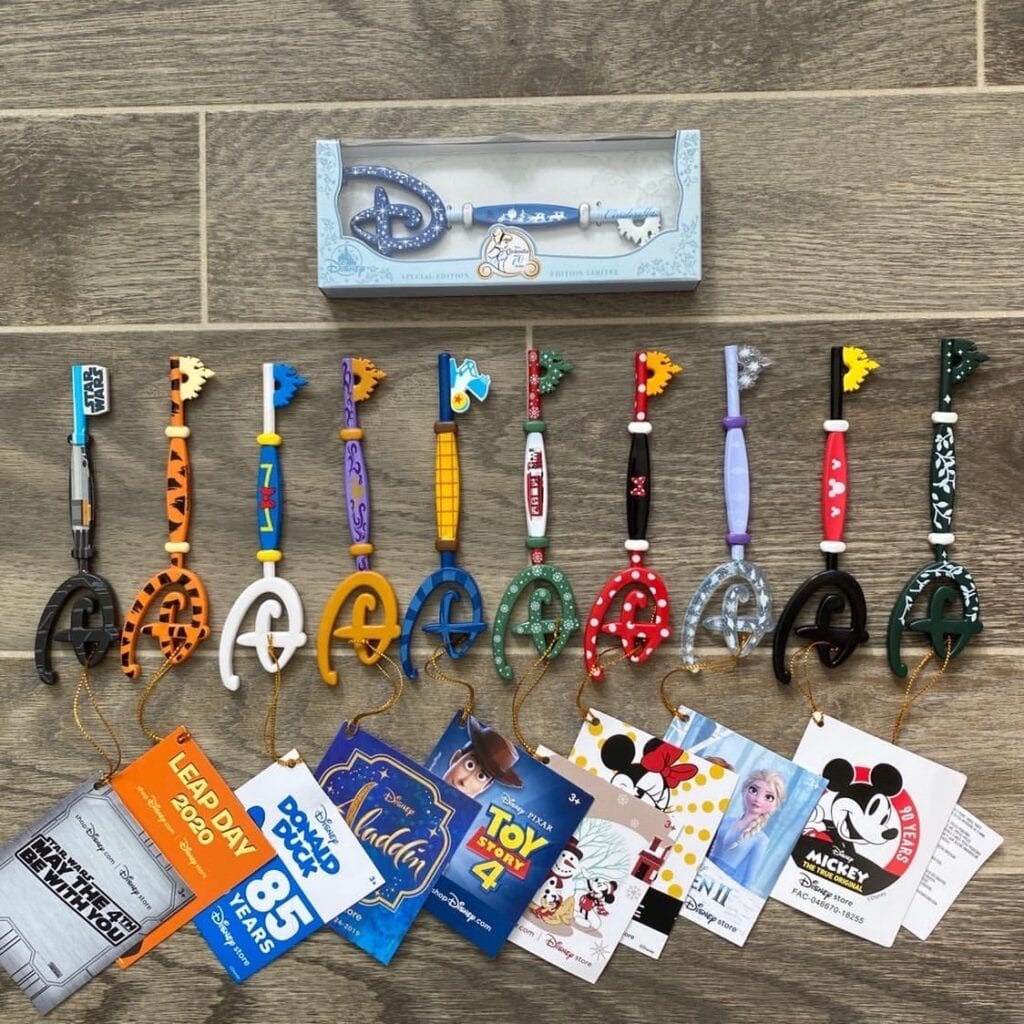 NOTE: The key on the far right (green with white ivy) is actually from the Disney Store Opening Ceremony. Read on below to find out how to get ahold of that one!
3. Fans absolutely LOVE their Disney Store Key collection.
People love their Disney Keys. There are whole Pinterest pages devoted to the Disney Store Keys.
Honestly, it makes sense that people love these collectible keys.
This particular collection has three very important and (*ahem*) key features:
It's made by Disney.
Each one is unique.
At $15, they're all affordable.
That's one thing that Disney has done very well both in stores and online. They create merchandise all the way up and down the price range spectrum.
I've found this to be true at the Disney Parks as well. It's reasonable to expect prices to be a bit higher at theme parks. But, honestly, I haven't really seen Disney do that. At least at Disneyland, California Adventure, and the World of Disney Store in the Downtown Disney District.
Disney Keys: The Full Collection
For a while now, the House of Mouse has been releasing Disney and Pixar themed Keys for sale at ShopDisney.
Each one of the Keys is unique and designed to bring fresh life to a cherished classic, or to reintroduce a newer entry into the Disney catalogue.
Check out the collection of Disney Keys below.
NOTE

: This is current as of June 2020 for Disney Store Keys in the US.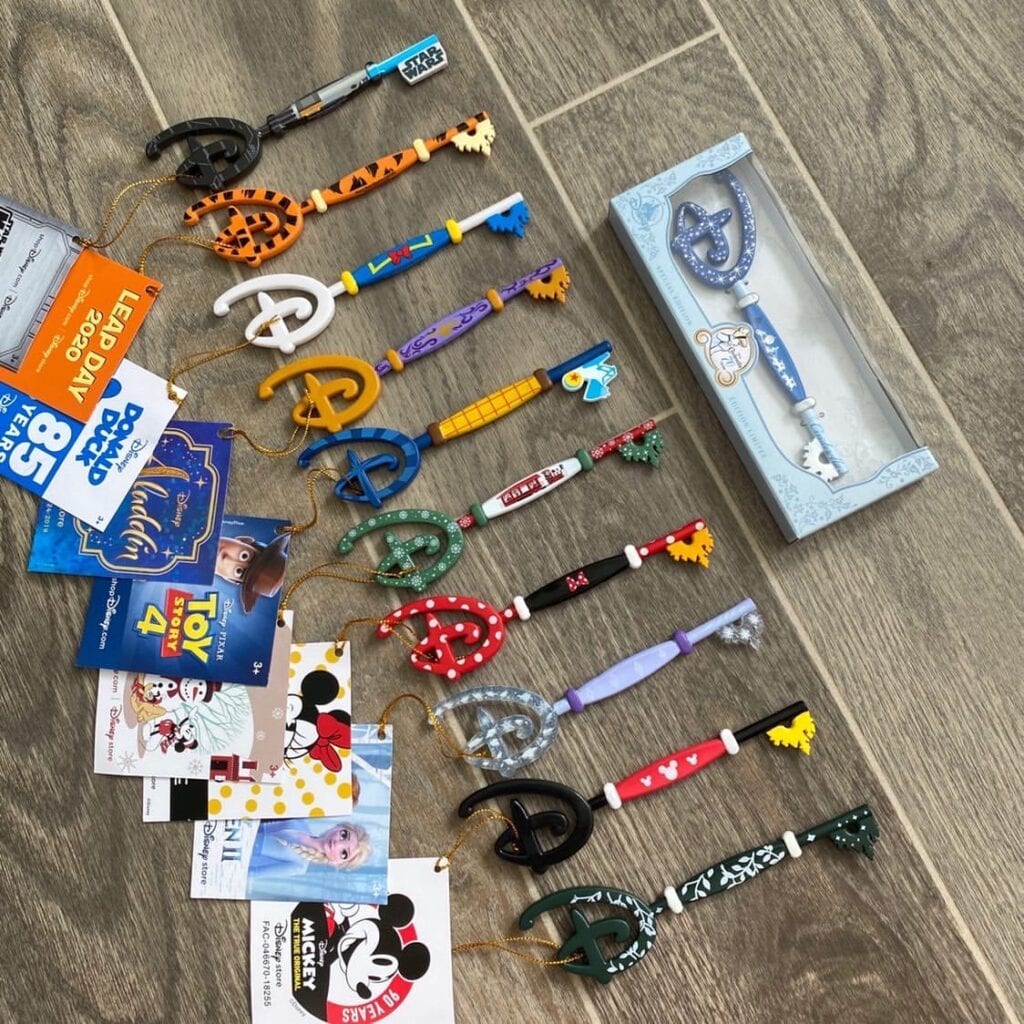 Extra Disney Keys, and Some Outside the U.S.
Everything above refers to the US collection of Disney Store Keys.
But, there are some that aren't released here.
Plus, there are some that aren't released at the usual price point.
Frozen's Olaf Special Edition Key
Esther pointed out that there is an extra key, an Olaf one that wasn't listed with usual purchase entry point.
To get this Olaf key, you had to buy 2 special edition Disney dolls that ran about $260 total (or $129.99 each).
As a major Frozen and Frozen 2 fan, I just had to see it and know exactly what the Olaf key would look like. It does NOT disappoint.
Check the key out below, along with the Anna and Elsa collector's dolls.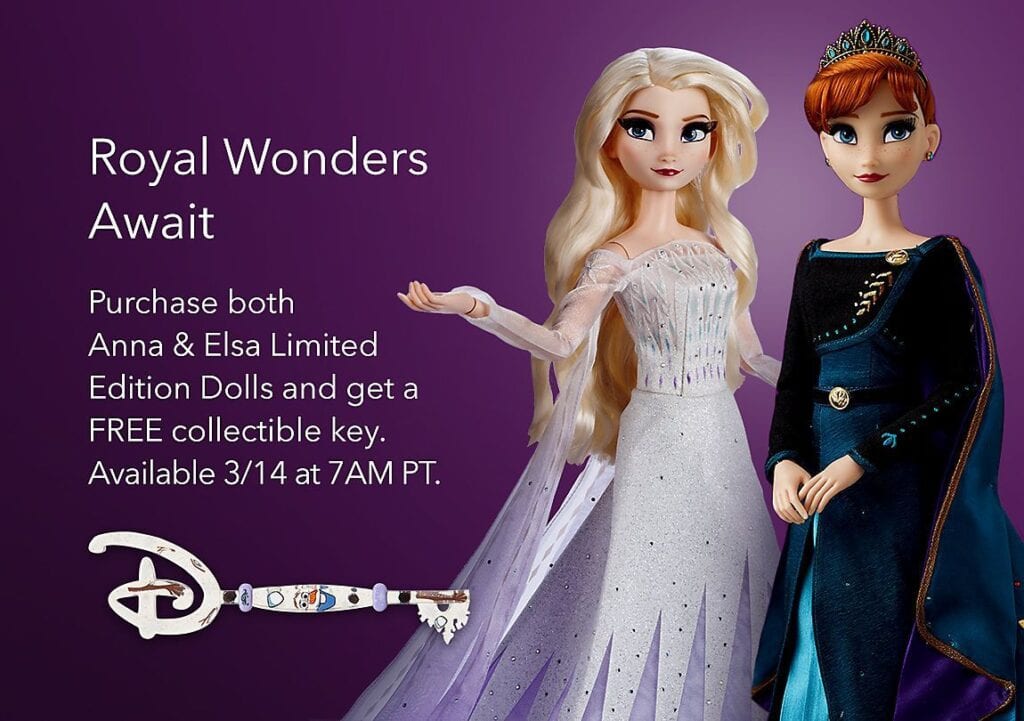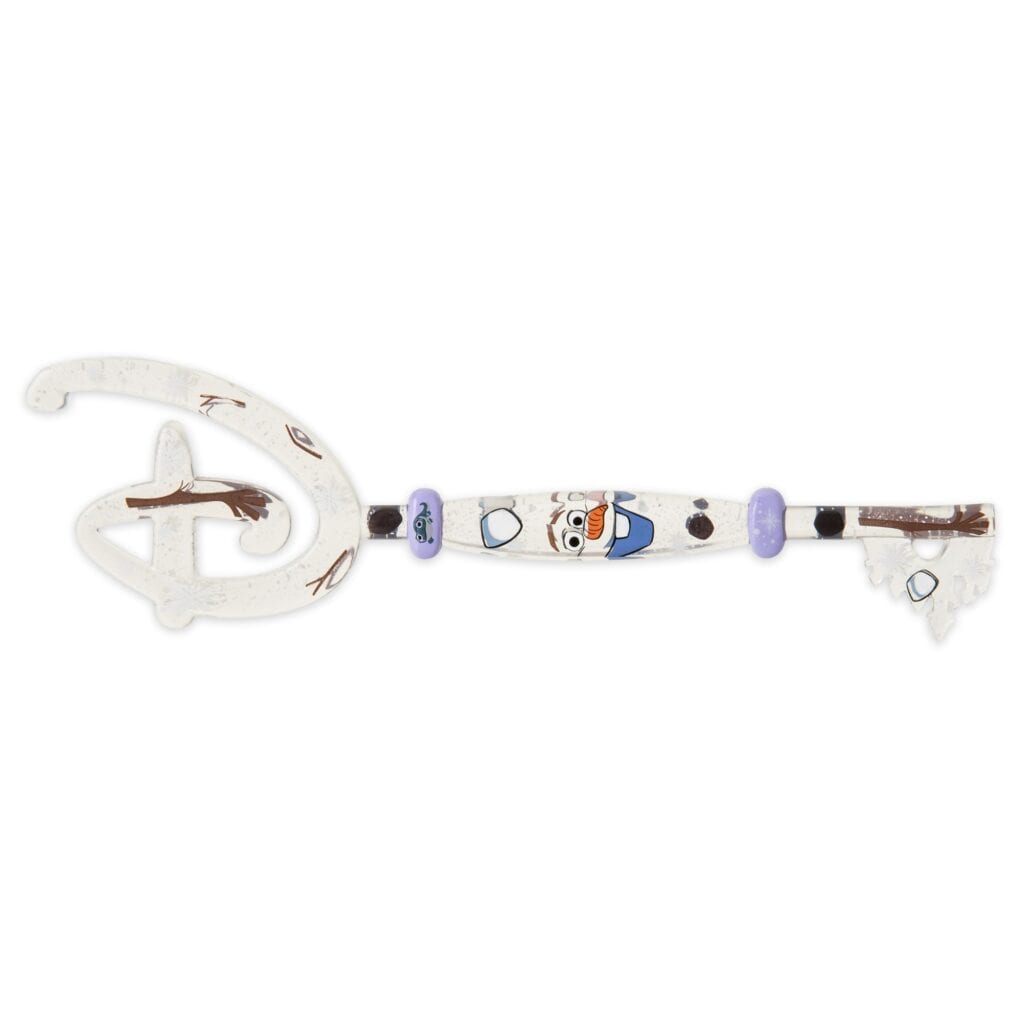 If you want to get this whole set, they have a few on sale on Amazon right now.
Ink & Paint Key
Further, few pieces in this collection have been released in the UK, however, including the Ink & Paint version below, which is absolutely stunning.
Pretty much everything in the Ink and Paint collection is gorgeous beyond belief.
It gets its inspiration from the early days of Disney animation, and the name comes from the two materials used to create those classic, iconic movies and TV shows.
Here's how the Shop Disney official page puts it:
Inspired by the unique artistry of Disney Animation, this collection celebrates the magic of our beloved characters and timeless films. Combining the rough sketch line and a splash of full color, each character is brought to life through the lens of an animator.

Ink & Paint on ShopDisney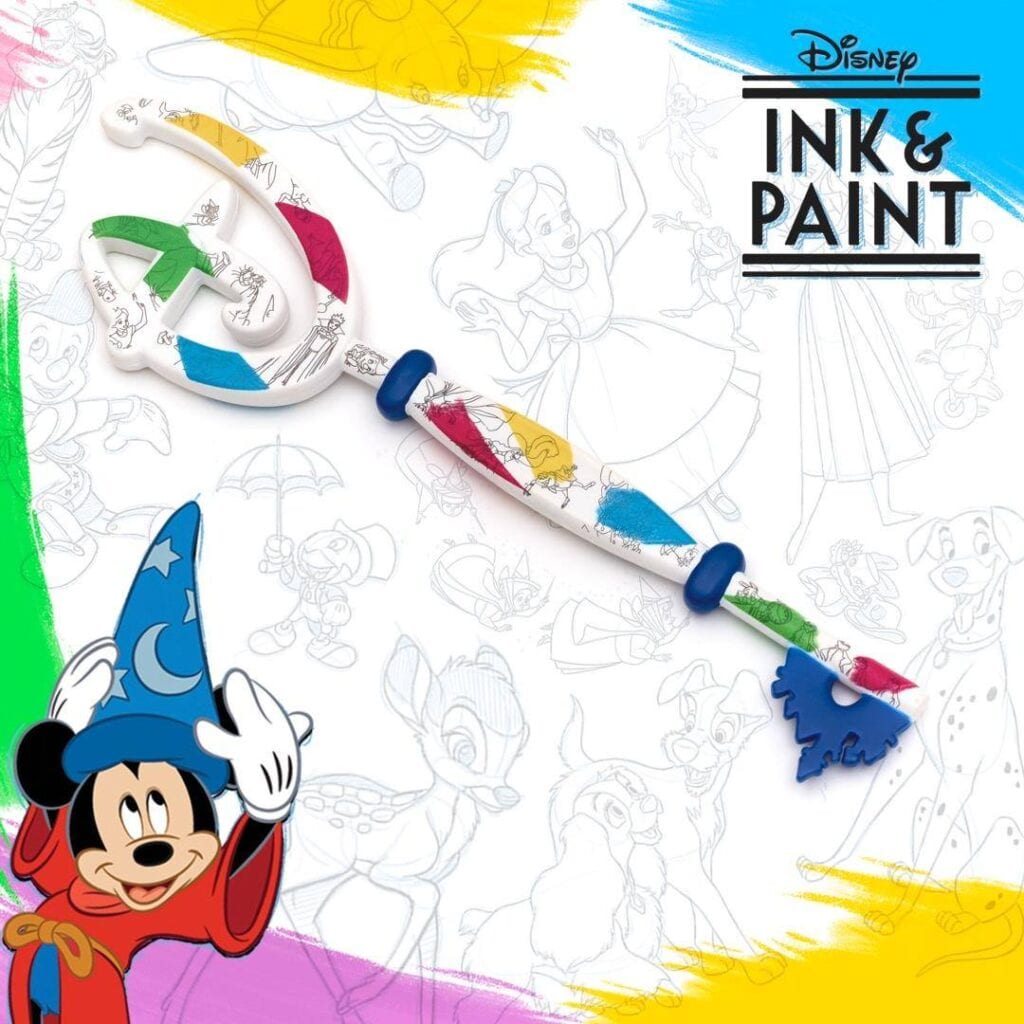 The Ink & Paint Disney Store Key launched on the morning of Friday, June 12th, 2020, in the UK.
Below is a photo showing a wide assortment of the keys, updated as recently as April of 2020.
Some of these are part of other collections, such as the UK, Canada, Cast Member Exclusives, or Key Pins.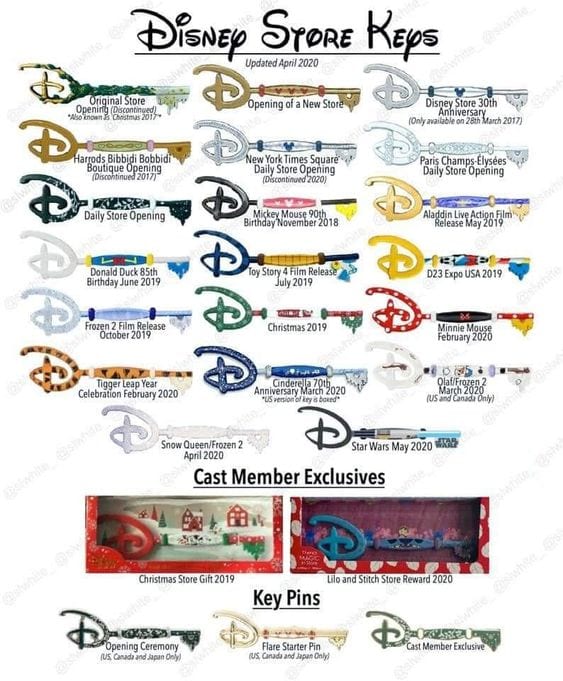 How to Get a Free Disney Store Key
If you want to try out this cool collection, I'll tell you right now how to get a FREE Disney Store Key…
Do you have a Disney Store near you? If you're not sure, check out my store locator here.
Once you know where it is, you're going to want to plan for a day to get there before it opens.
Here's why…
The very first person to get into every brick and mortar Disney Store gets a FREE collectible Disney key!!! How fun is that?!
So, you can start your Disney Keys collection without even spending a dime!
Take a look at the free key you'll get below.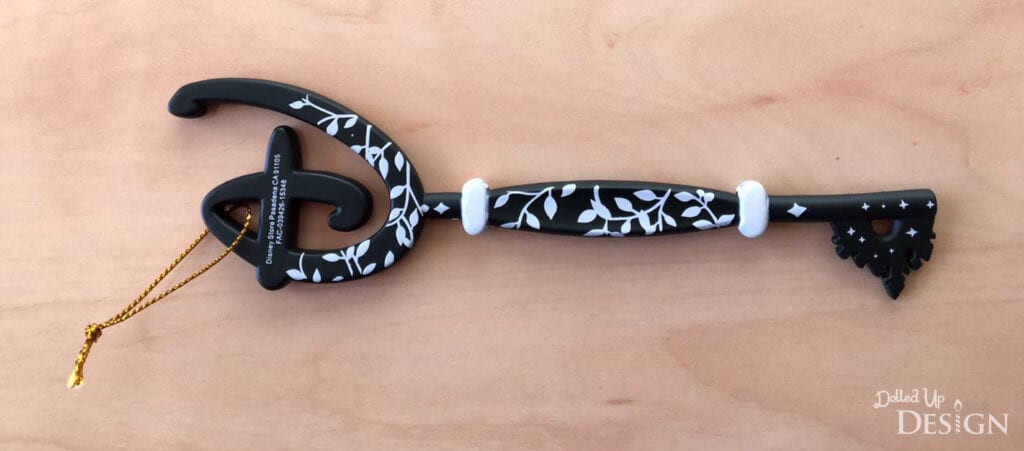 And as you can see, it's made to fit into a very particular looking Disney lock… 😉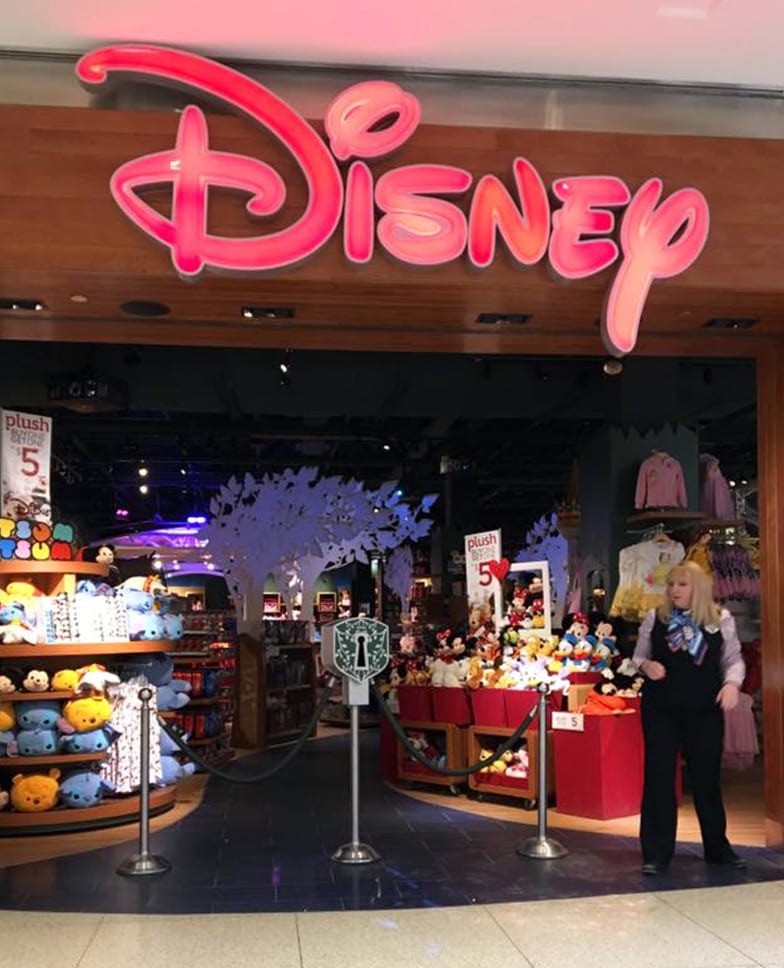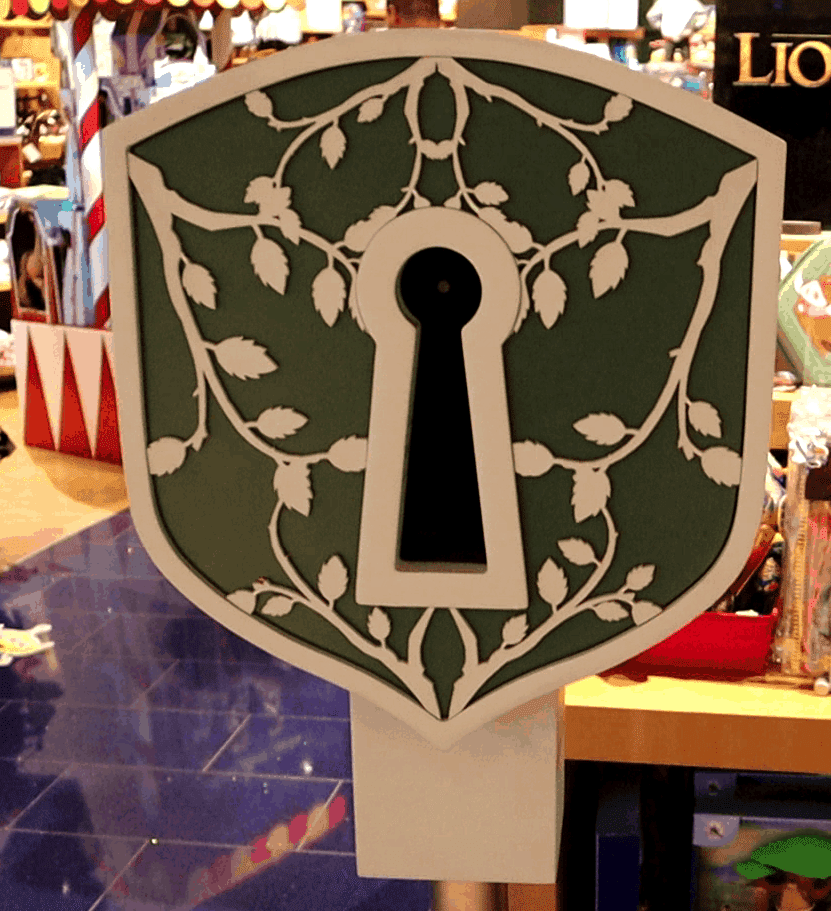 I hope you found this guide to the complete set of Disney Store Keys super helpful and can start or add to your own collection right away!
Please share this on your Pinterest using the icons on this page.
Have a magical day!
Keep Reading
Disney Studios Collectible Key Set: Full Collection
See the Full Collection for Minnie Mouse The Main Attraction
Find the Nearest Disney Store to Your Home!
Share this post on your Facebook, Twitter, or Pinterest page with the easy share icons below.
Neal Tucker is one of the world's most engaging Disney influencers, with thousands of views and responses across his blog, podcast, and social media profiles every month.
Get started with more D Is For Disney content here