Here's the definitive list of every Disney theme park's reopening date. This list includes all 6 theme parks: Florida, California, Shanghai, Hong Kong, Tokyo, and Paris. They're all here and updated.
UPDATE

: Disneyland park reopening officially postponed.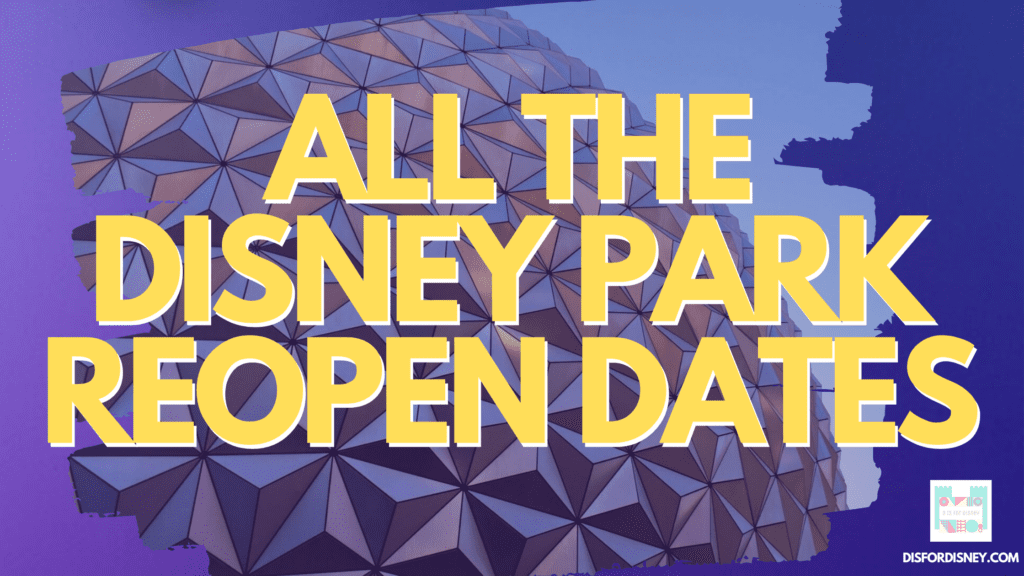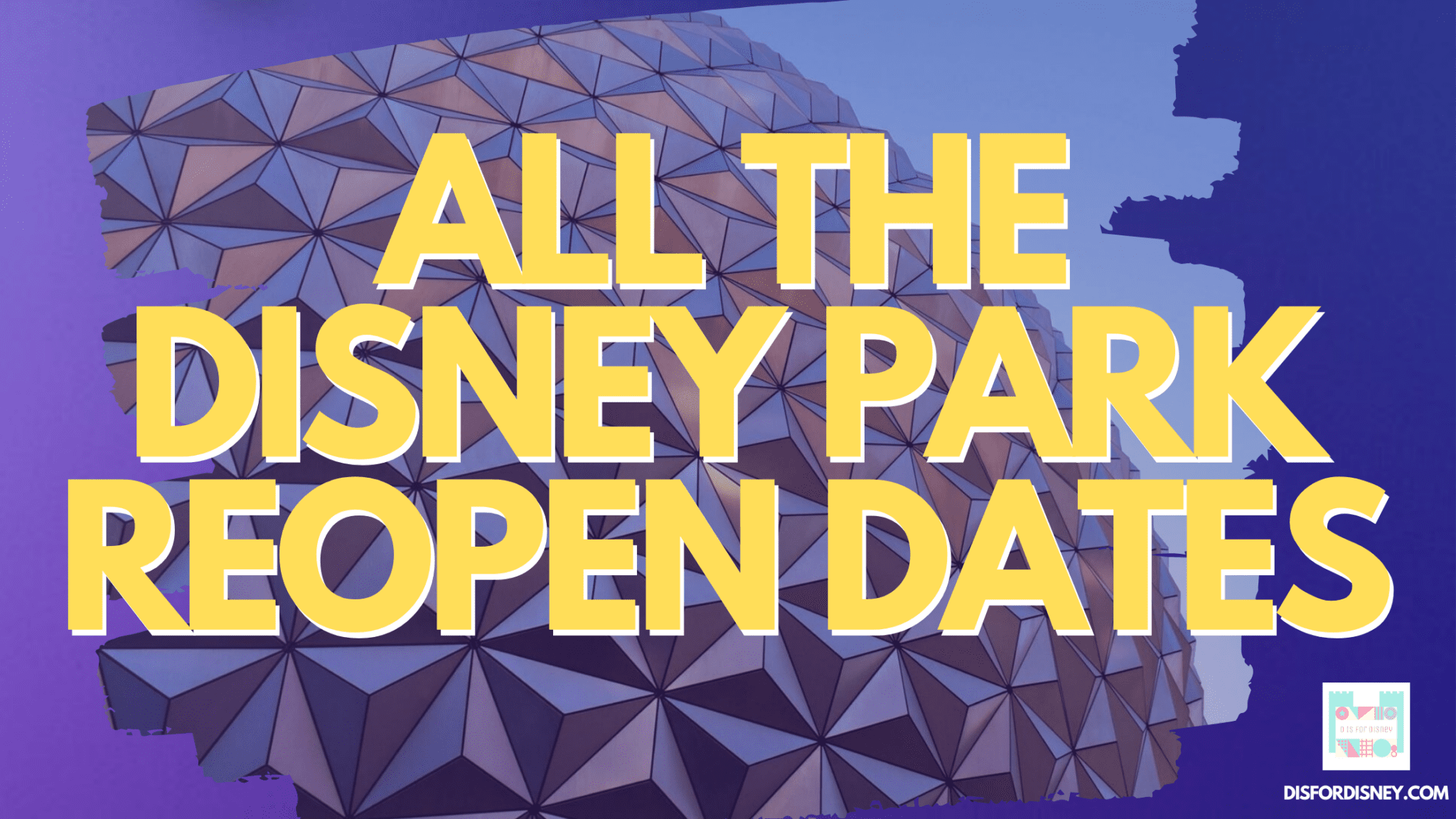 Listen to the audio version of this article here.
All the Disney Park Reopen Dates
With all the news and information flying around the internet, it's hard to keep track of the most important info of all: the reopening dates.
I've made this page so you can see every reopen date at a glance.
Below is the list of every Disney Park reopening date around the world that we know of so far.
Keep in mind that Tokyo Disney is still under lockdown with no announced reopening date. We will update as soon as one becomes available.
UPDATE: Tokyo Disney is now reopening, too! Date listed below.
Tokyo Disney

– July 1

Tokyo Disneyland – July 1
Tokyo DisneySea – July 1

Walt Disney World (Orlando, Florida)

– July 11 and 15

Magic Kingdom and Animal Kingdom – July 11th
Epcot and Hollywood Studios – July 15th

Disneyland Paris

– July 15

Disneyland (Anaheim, California)

– July 17

Disneyland – July 17th
California Adventure – July 17th
UPDATE

: Disneyland park reopening officially postponed.
Here's the list of parks that are now open.
Shanghai Disneyland – NOW OPEN!
Hong Kong Disneyland – NOW OPEN!
Finally, there is one park that Disney hasn't released any definite reopening date quite yet, and that's in Tokyo.
Official Reopening Instagram Downloads
Check out the official reopening Instagram downloads below.
These were made by Disney for their blog and social media shares.
Download these to keep track of the dates of your home park.
PLUS… Scroll down further to see our own social share graphics!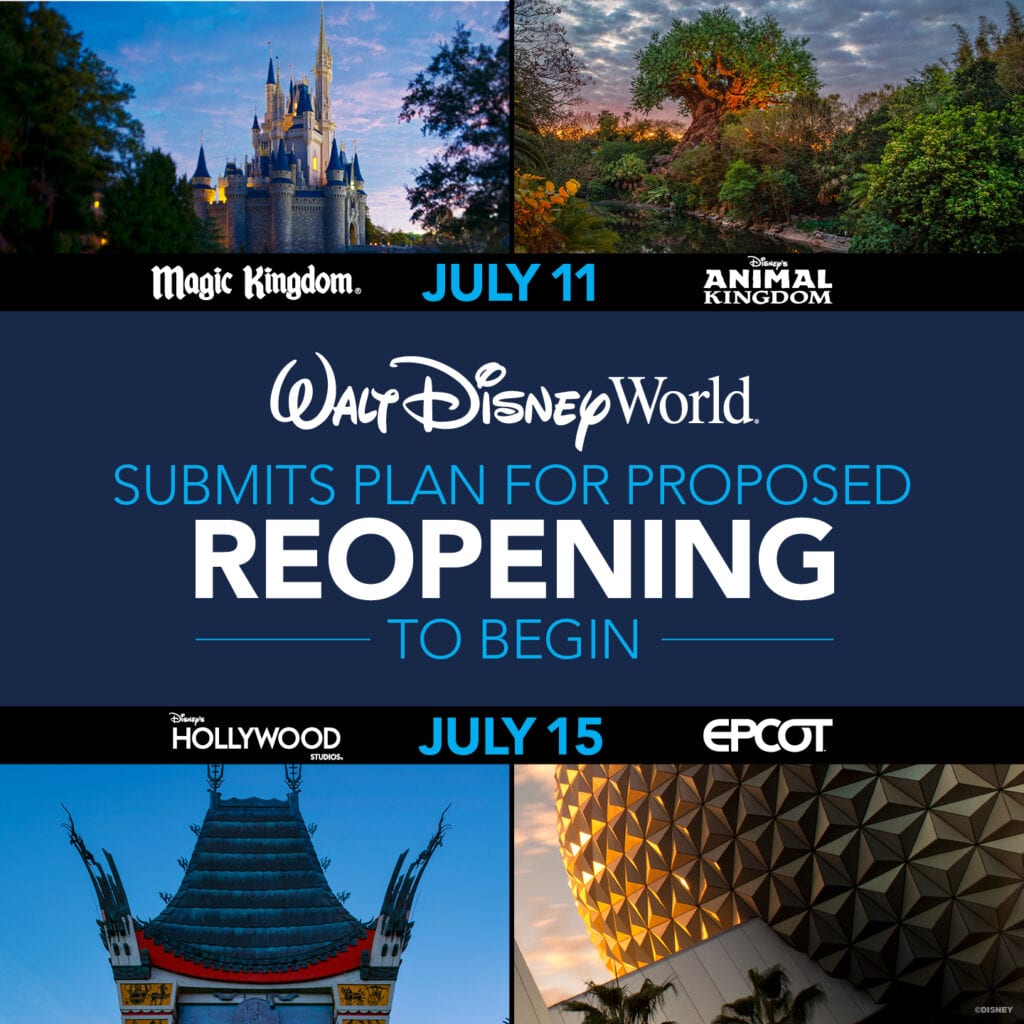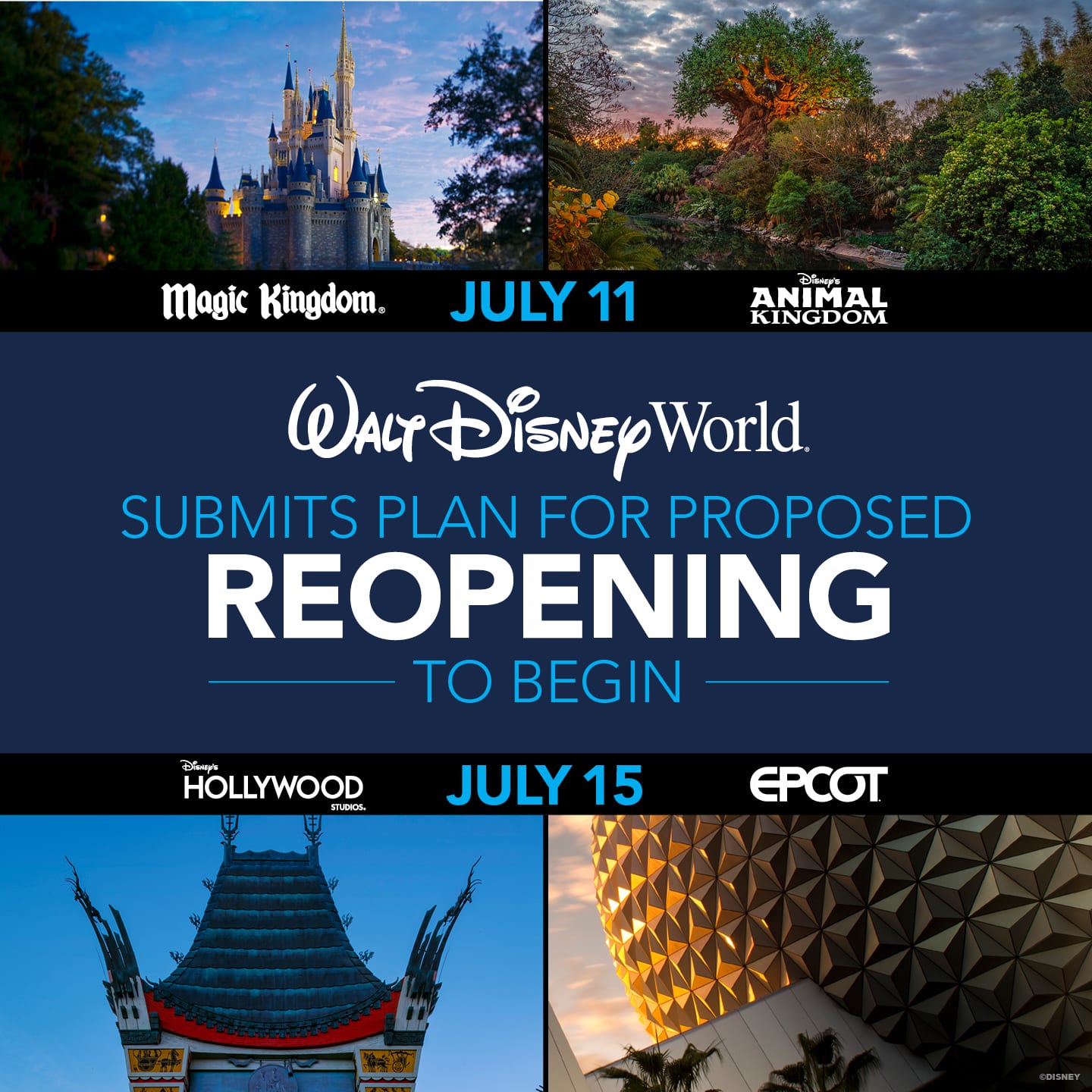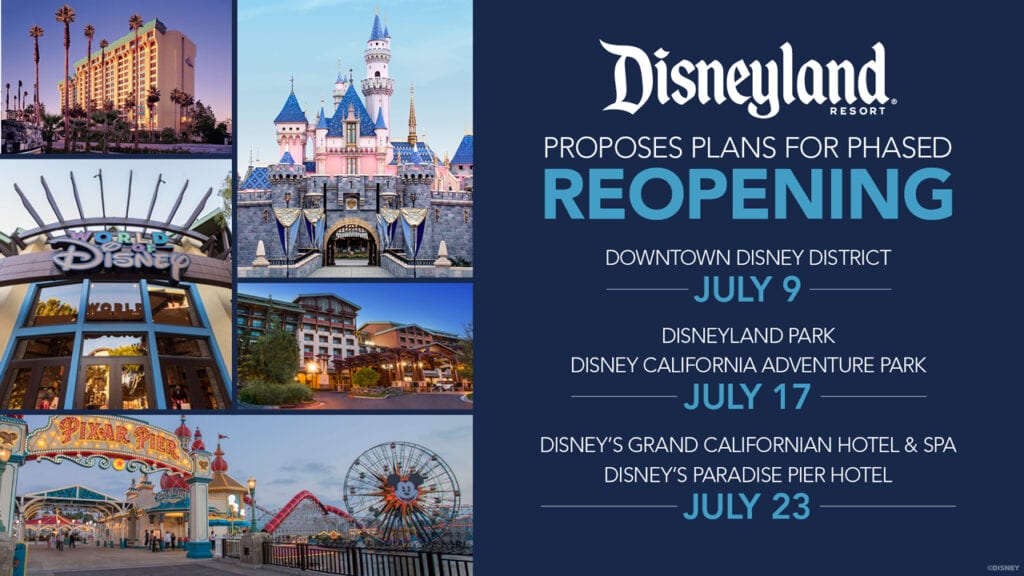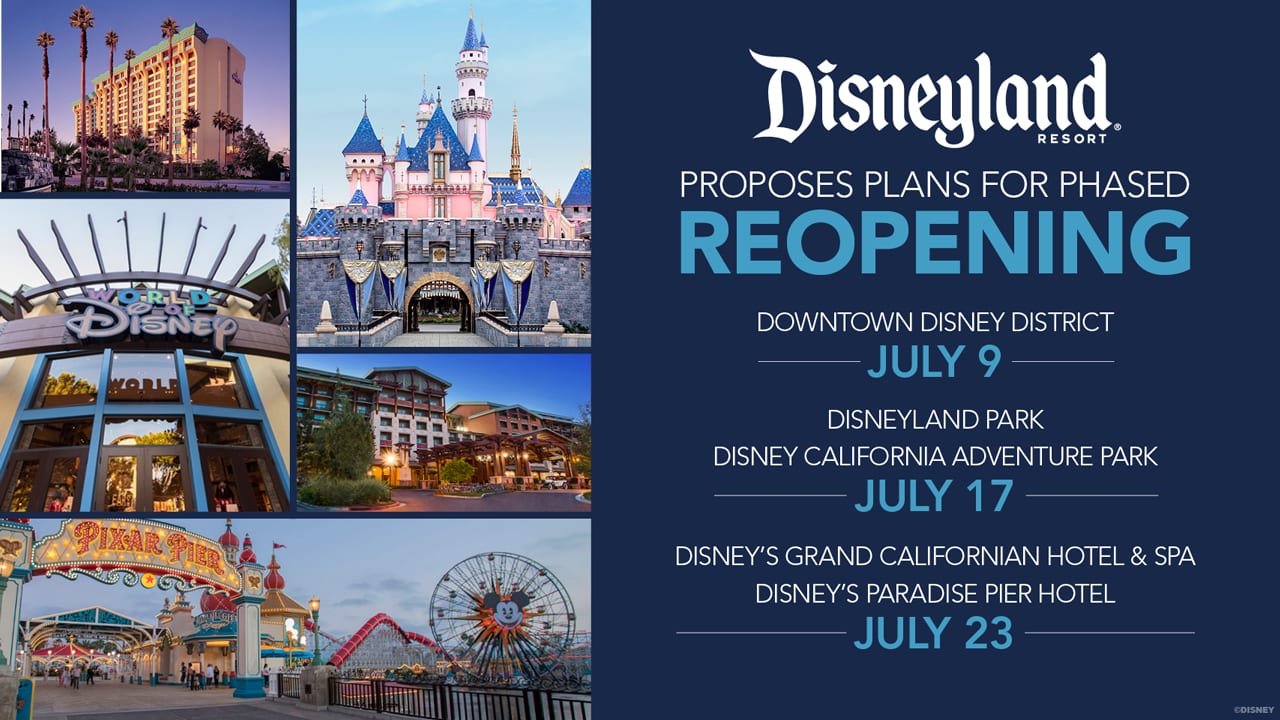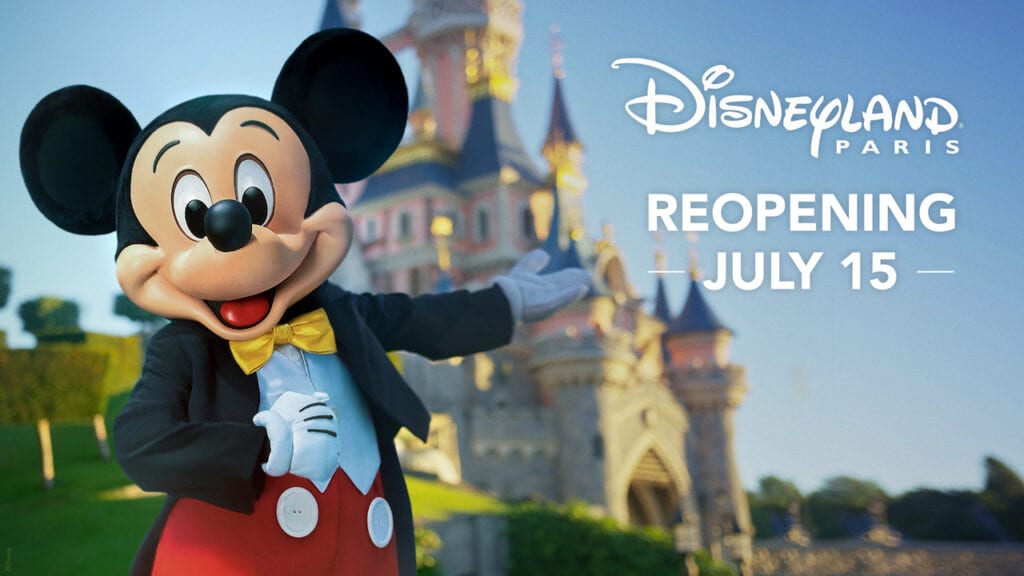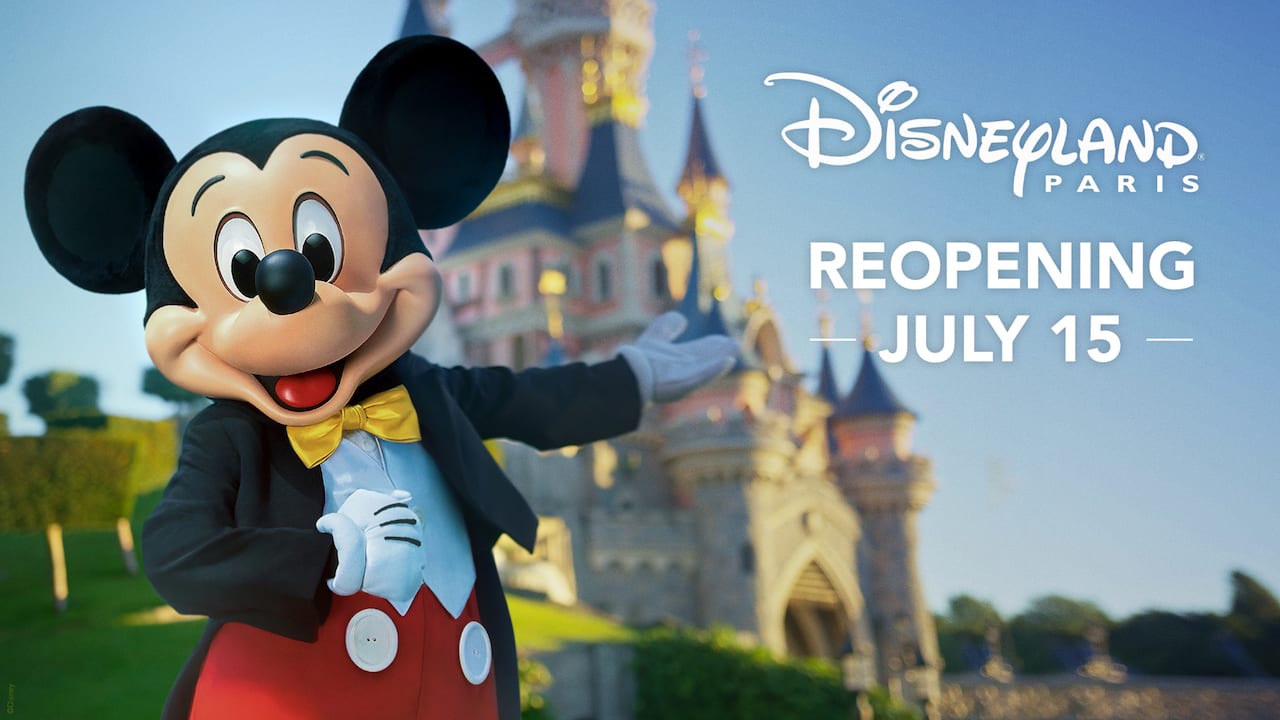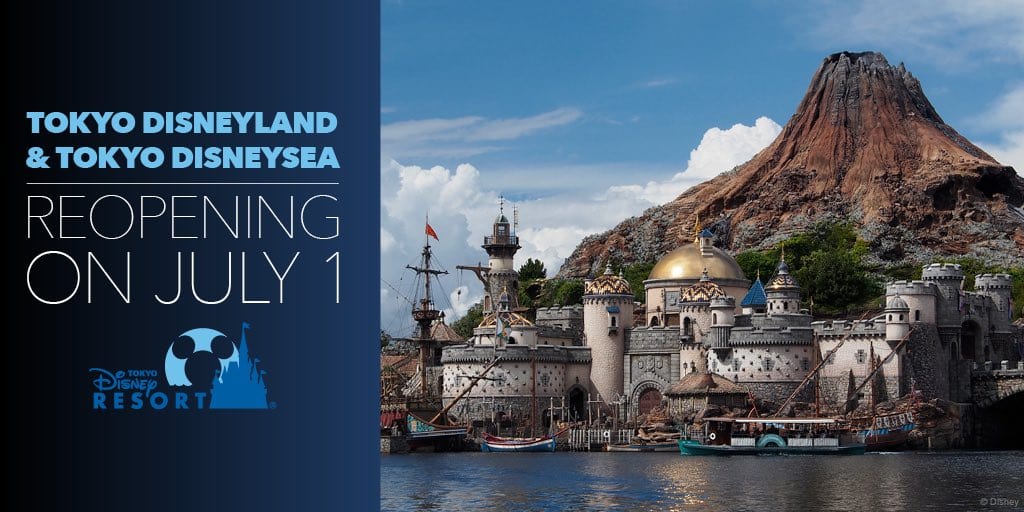 D Is For Disney Instagram Downloads
Download our free Instagram graphics to save the date!
Be sure to share these on your own social media and Pinterest using the easy share icons on this page.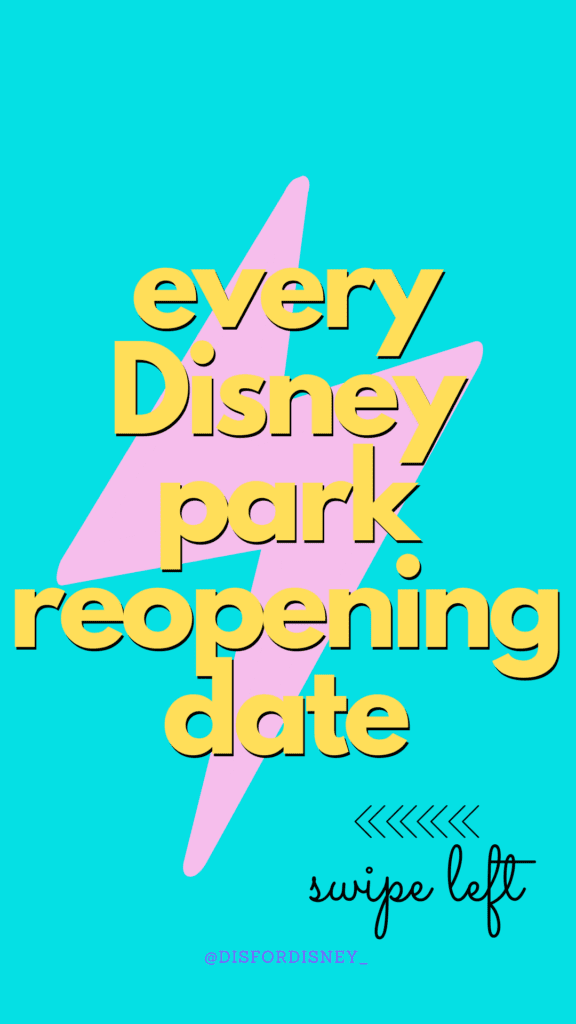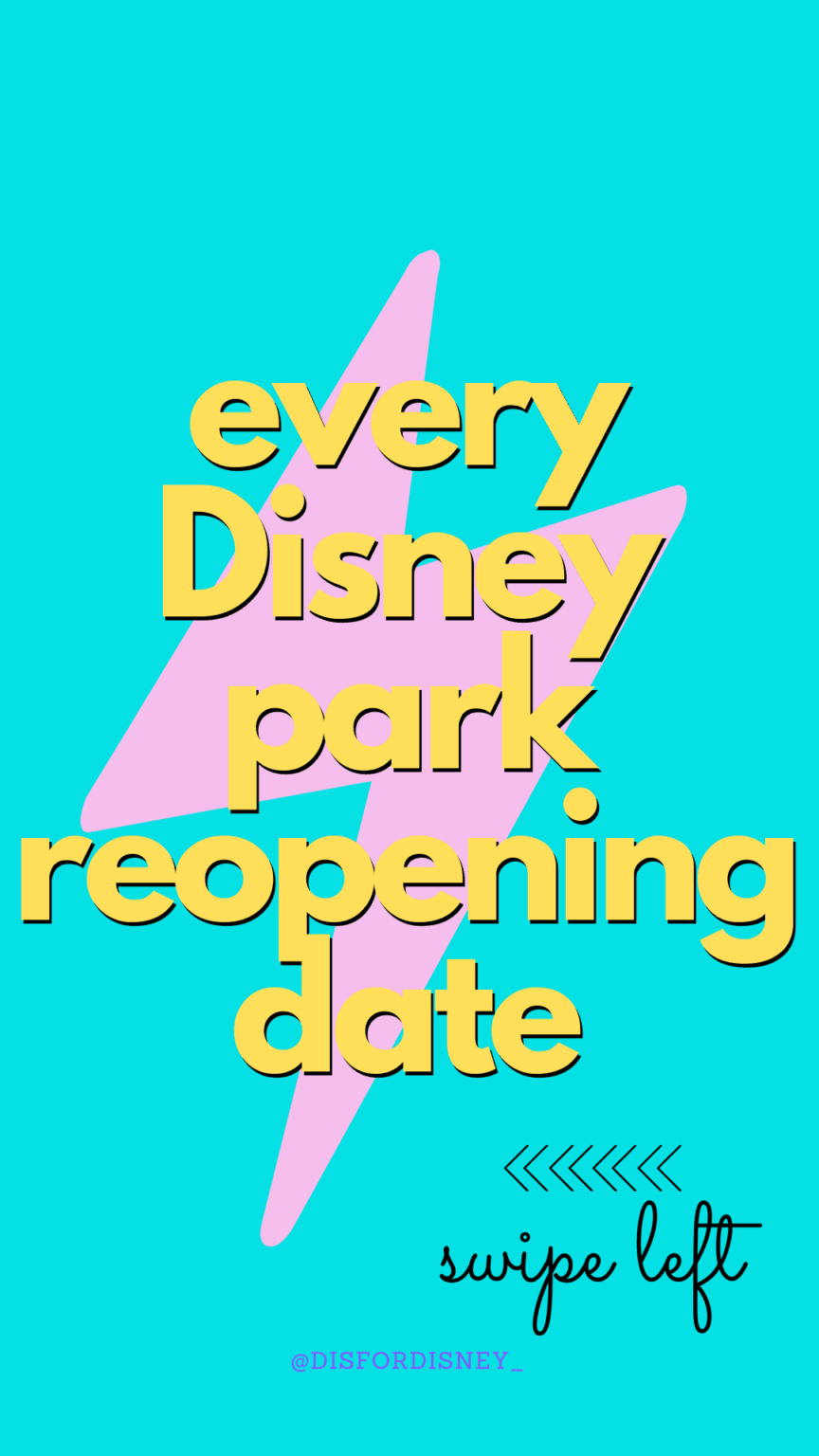 UPDATE

: Disneyland park reopening officially postponed.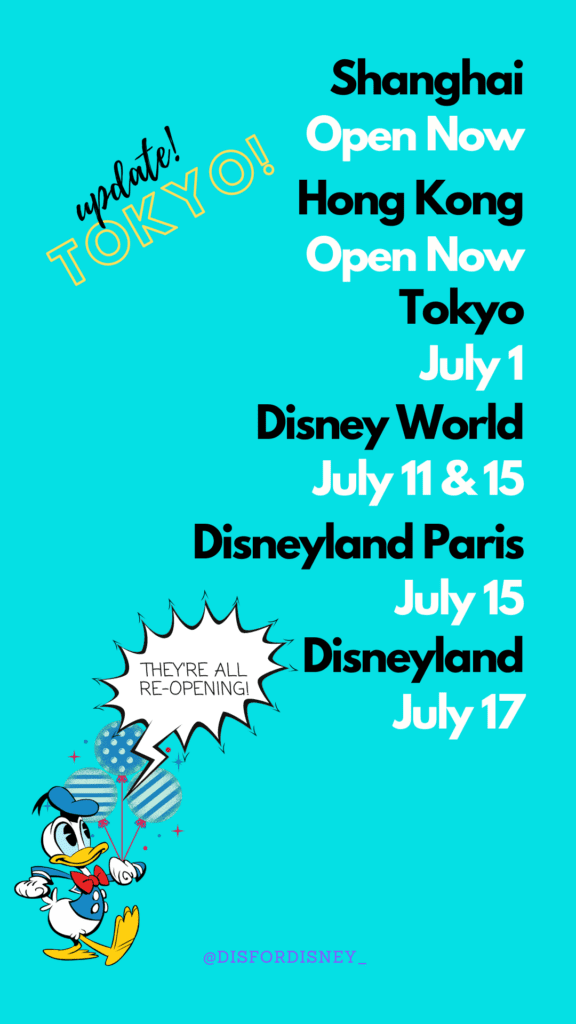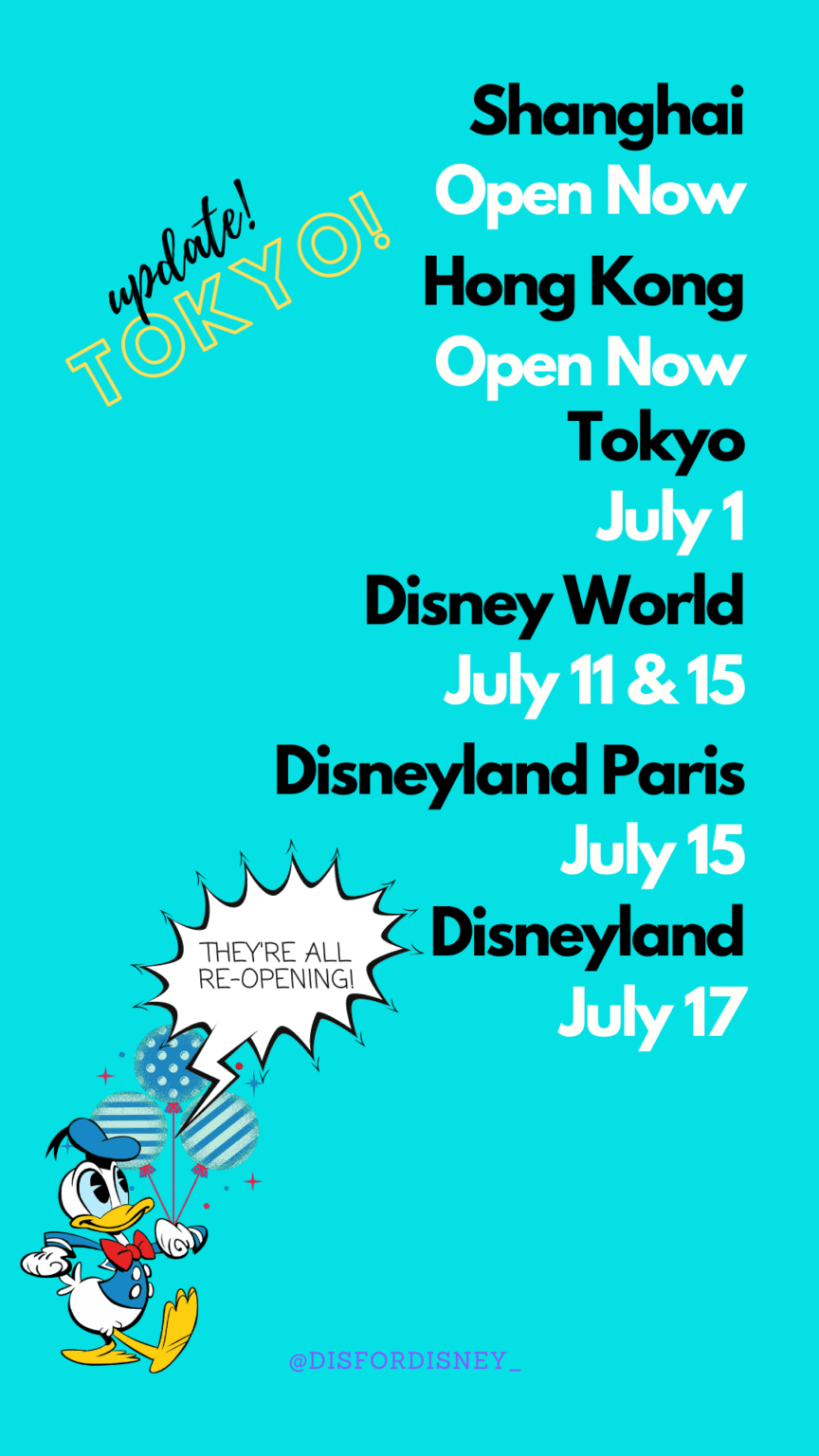 Have a magical day!
Don't forget to follow me on Instagram @disfordisney_! 🙂
Have a magical day!
Read This Next
17 magical photos from when Hong Kong Disneyland reopened…
Share this post on your Facebook, Twitter, or Pinterest page with the easy share icons below.
Neal Tucker is one of the world's most engaging Disney influencers, with thousands of views and responses across his blog, podcast, and social media profiles every month.
Get started with more D Is For Disney content here