On June 24, Disney announced that Disneyland and California Adventure would remain closed for the time being. Disneyland was set to reopen on July 17. There is no set date for reopening at this time.
Listen to the audio version of this article here: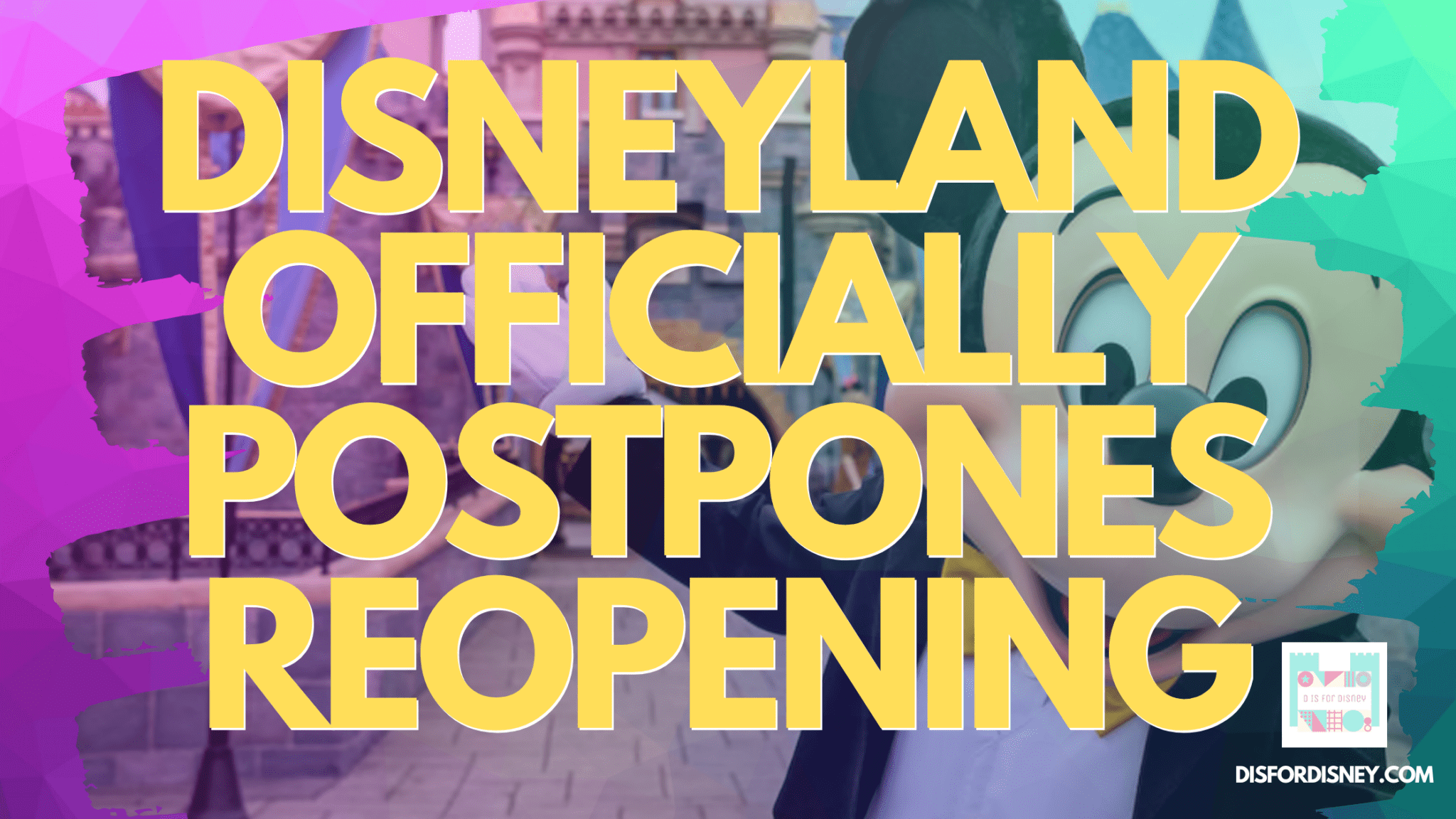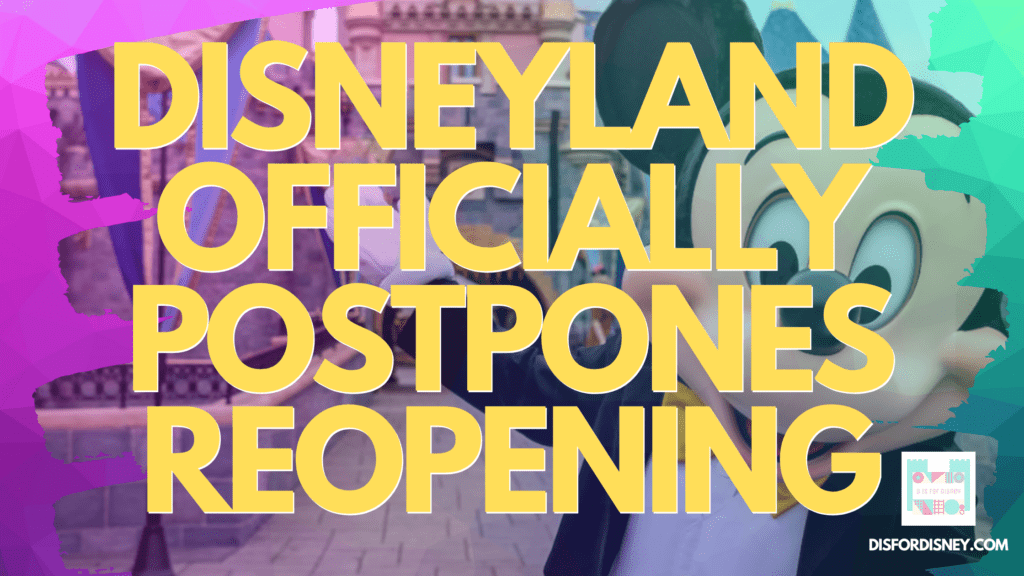 What You Need to Know
Disneyland and California Adventure will NOT reopen on July 17.
The Downtown Disney District will maintain its July 9 phased reopening, as previously announced.
The primary reason for the announcement is the State of California's theme park guidelines not being available until after July 4th.
See the full text of the announcement below.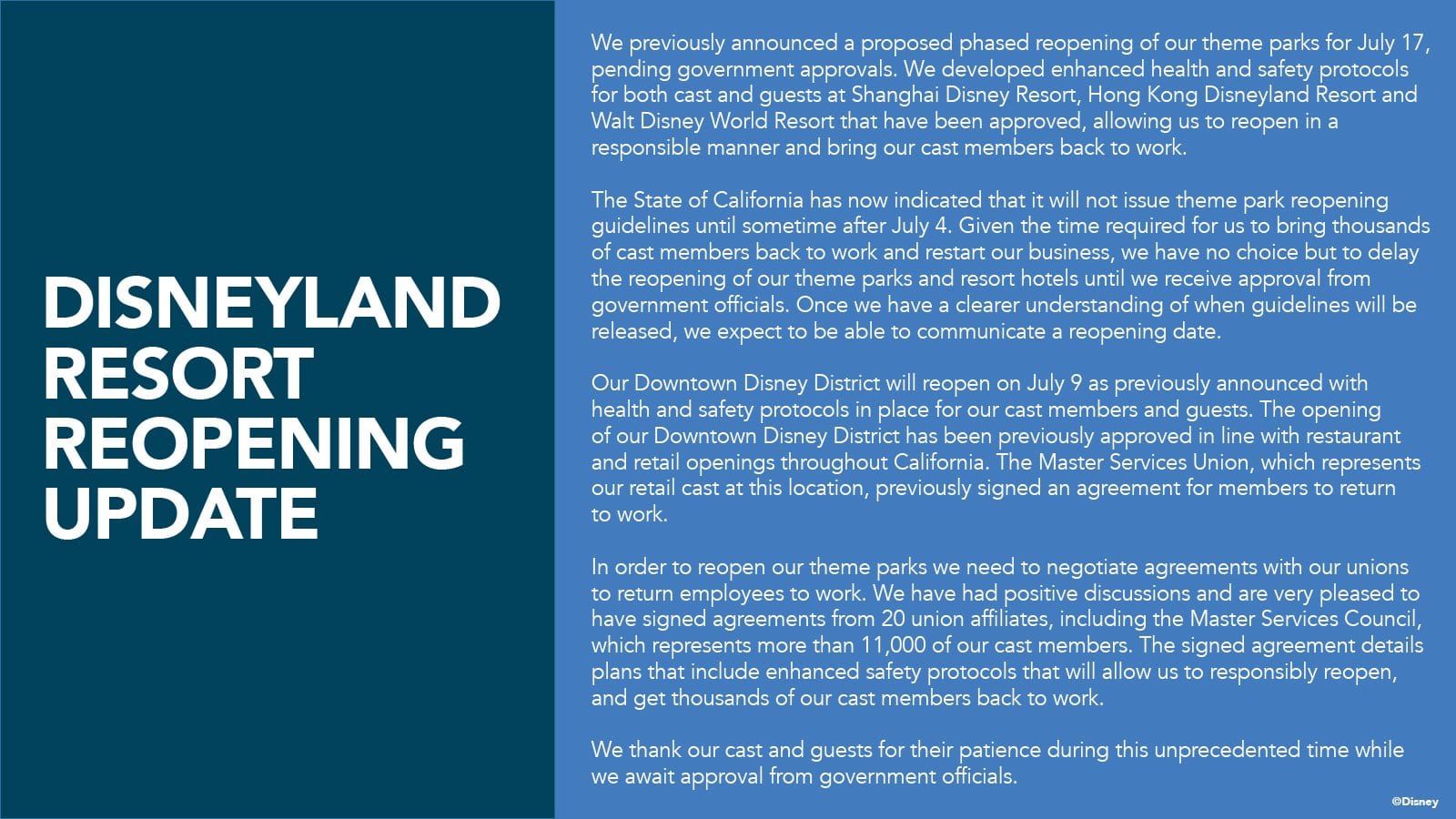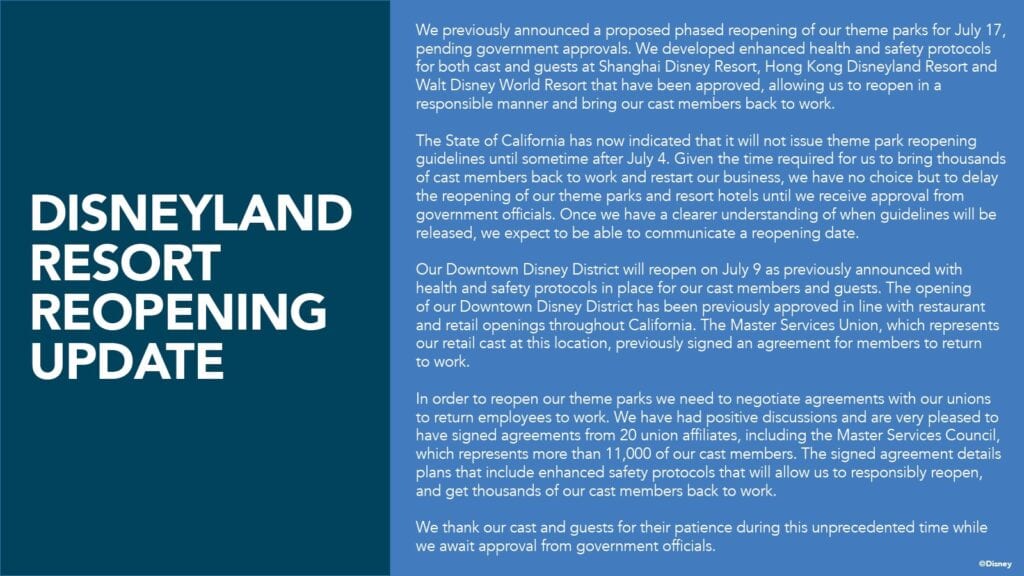 Keep Reading
All the updated Disney Parks reopening dates
Share this post on your Facebook, Twitter, or Pinterest page with the easy share icons below.
Neal Tucker is one of the world's most engaging Disney influencers, with thousands of views and responses across his blog, podcast, and social media profiles every month.
Get started with more D Is For Disney content here
Join over 7,000+ subscribers and followers of D Is For Disney with Magic Mail. And always feel free to send Neal a message here.