Disney Plus has announced that a brand new record from Beyoncé called Black Is King will release on the streaming platform service in July. The all-new visual album is inspired by Disney's live-action movie The Lion King, in which Beyoncé voiced Nala. Here's everything you need to know.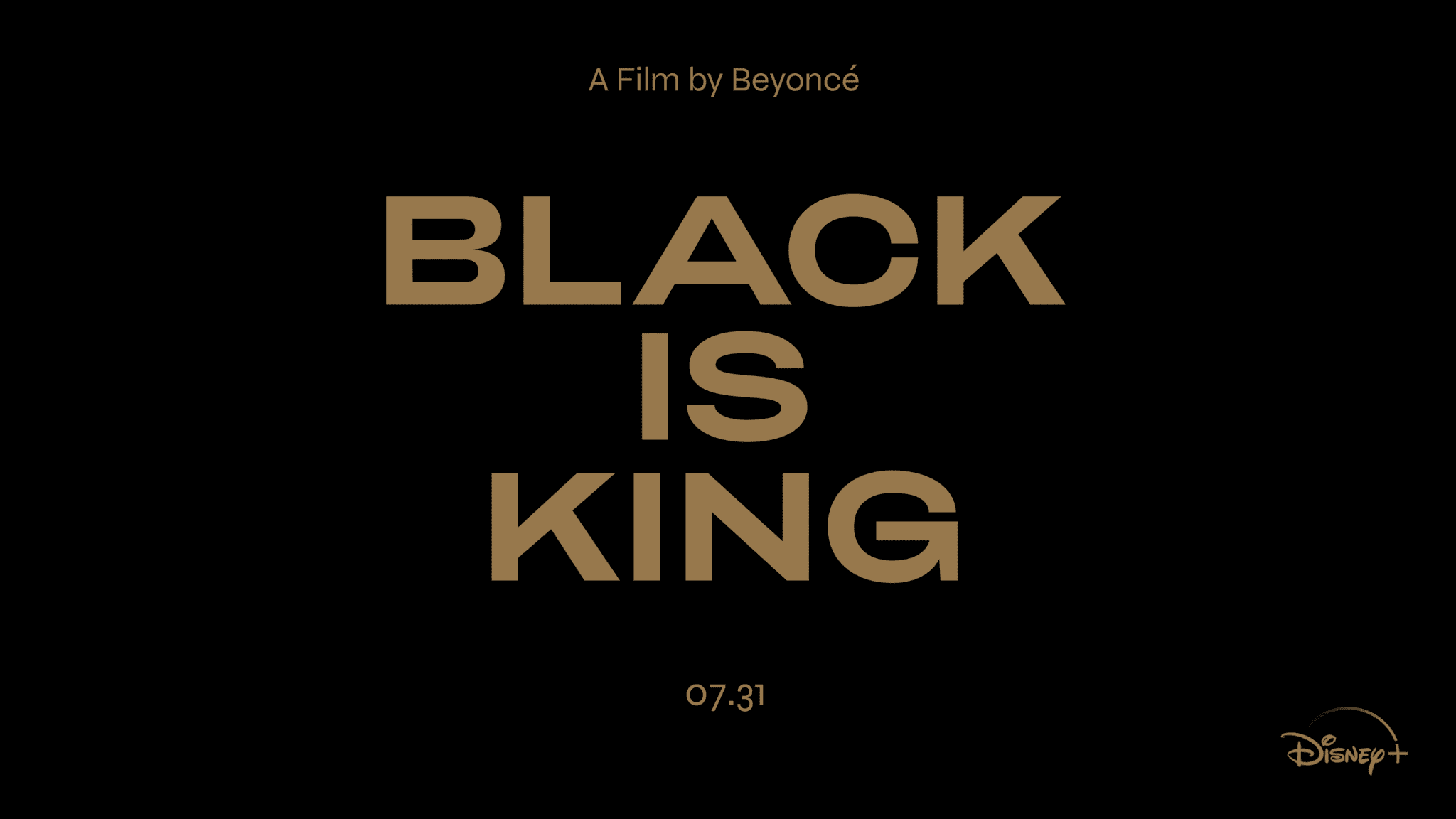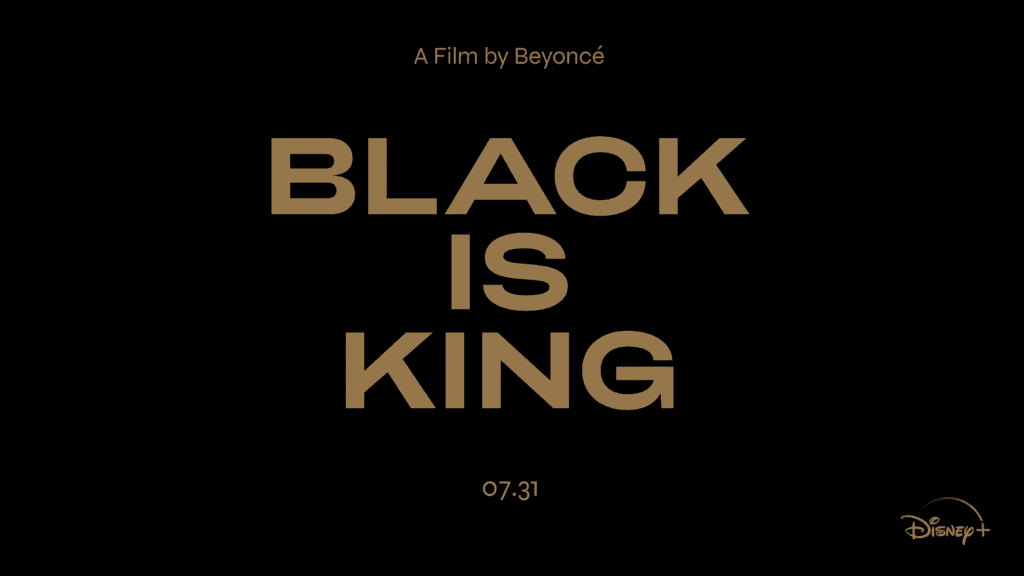 When Will Black Is King Be on Disney Plus?
The brand new visual album produced and created by the Queen Bey herself will release on the Disney+ streaming platform on July 31, 2020.
This is not the first visual album from Beyoncé. She has a history of creating both striking music videos and releasing hit visual albums.
In 2016, she released the visual album Lemonade that became an instant classic.
Is There a Trailer for Black Is King?
Yes, there is a trailer. And it is absolutely epic. I couldn't pull my eyes away.
Watch the Black Is King trailer below.
What Is the Musical Film About?
According to the official release info, the new film by Beyoncé is inspired by Disney's live-action remake of The Lion King, which released in 2019.
Specifically, the visual album builds on the release of The Lion King: The Gift.
Note: The full album of The Lion King: The Gift is available to listen to at the bottom of this article through Apple Music.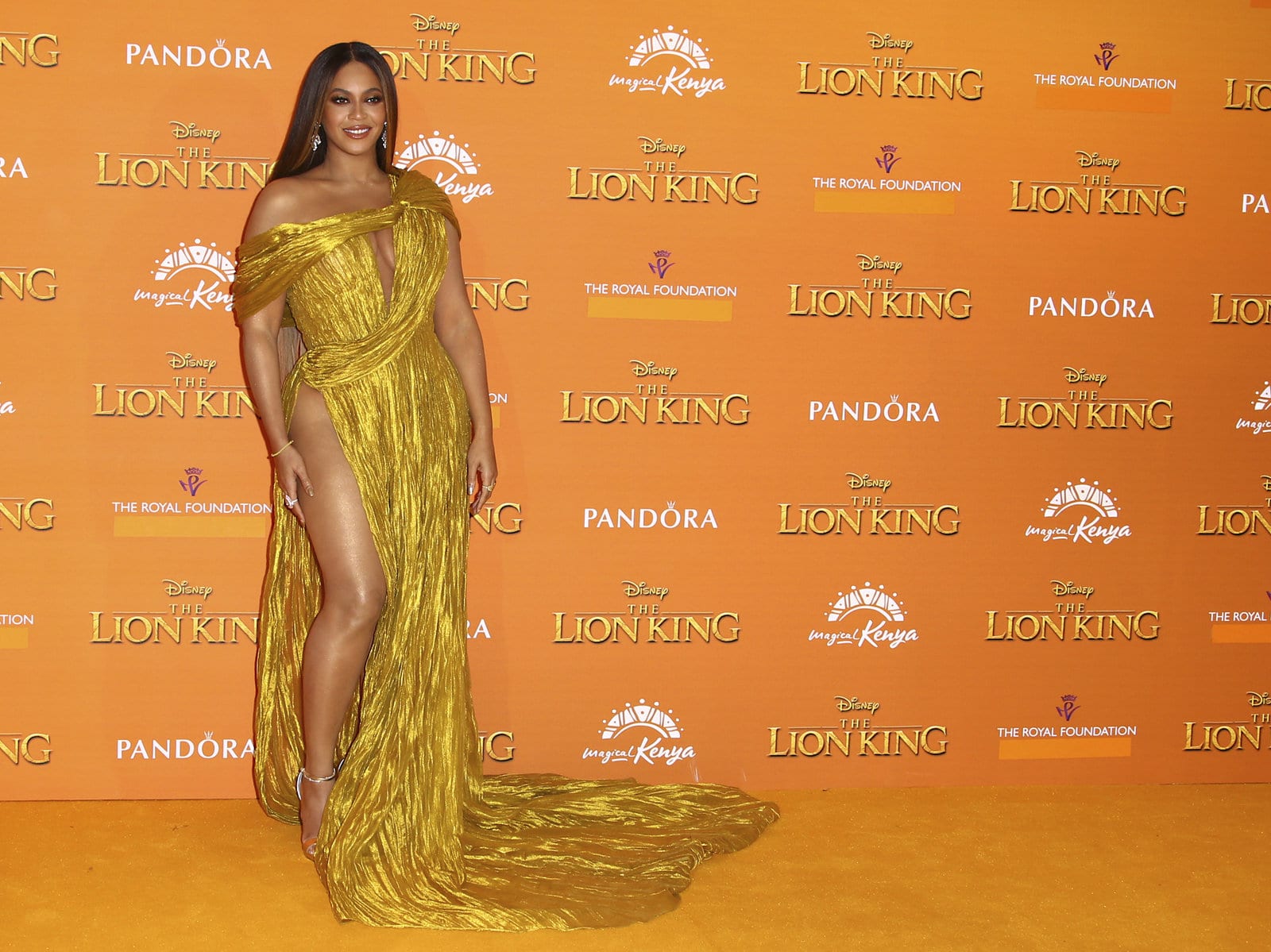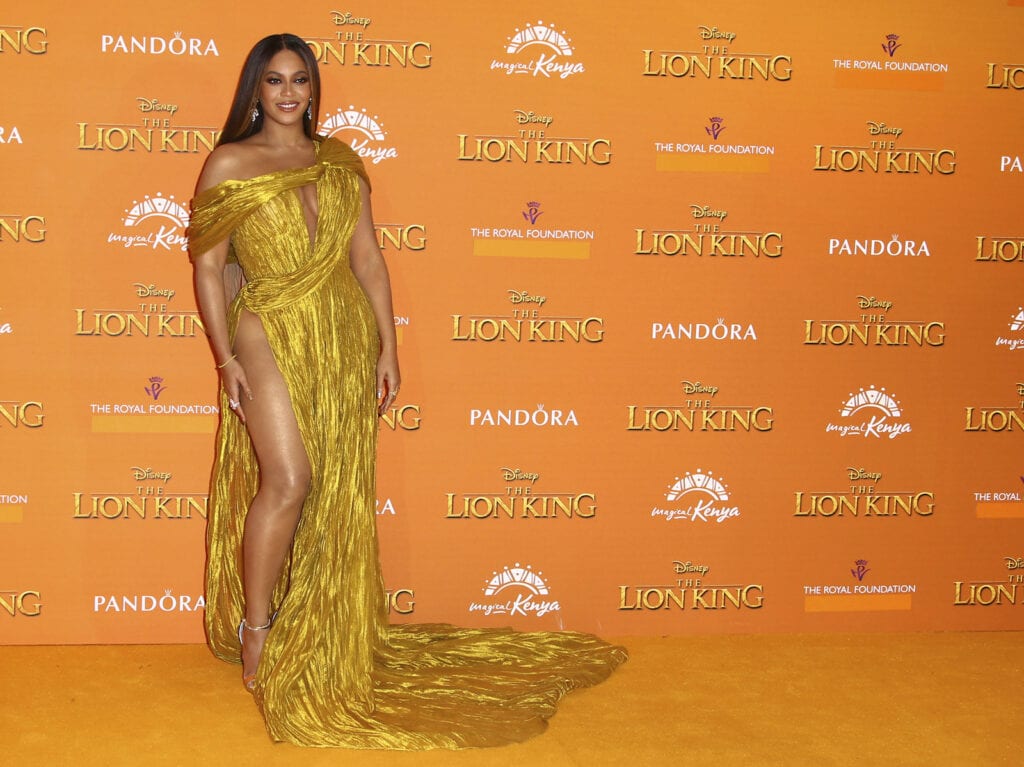 Black Is King is slated to come out almost exactly one year to the day from the release of The Lion King movie in theaters.
Judging from the trailer, the film itself looks like it's going to be incredibly visually striking all the way through, from start to finish.
Are There Any Other Musicians in the Film?
Once you watch the teaser video, you can instantly tell that the movie will feature the kind of captivating music fans have come to know and love from the 24-time Grammy Award winner, Queen Bey.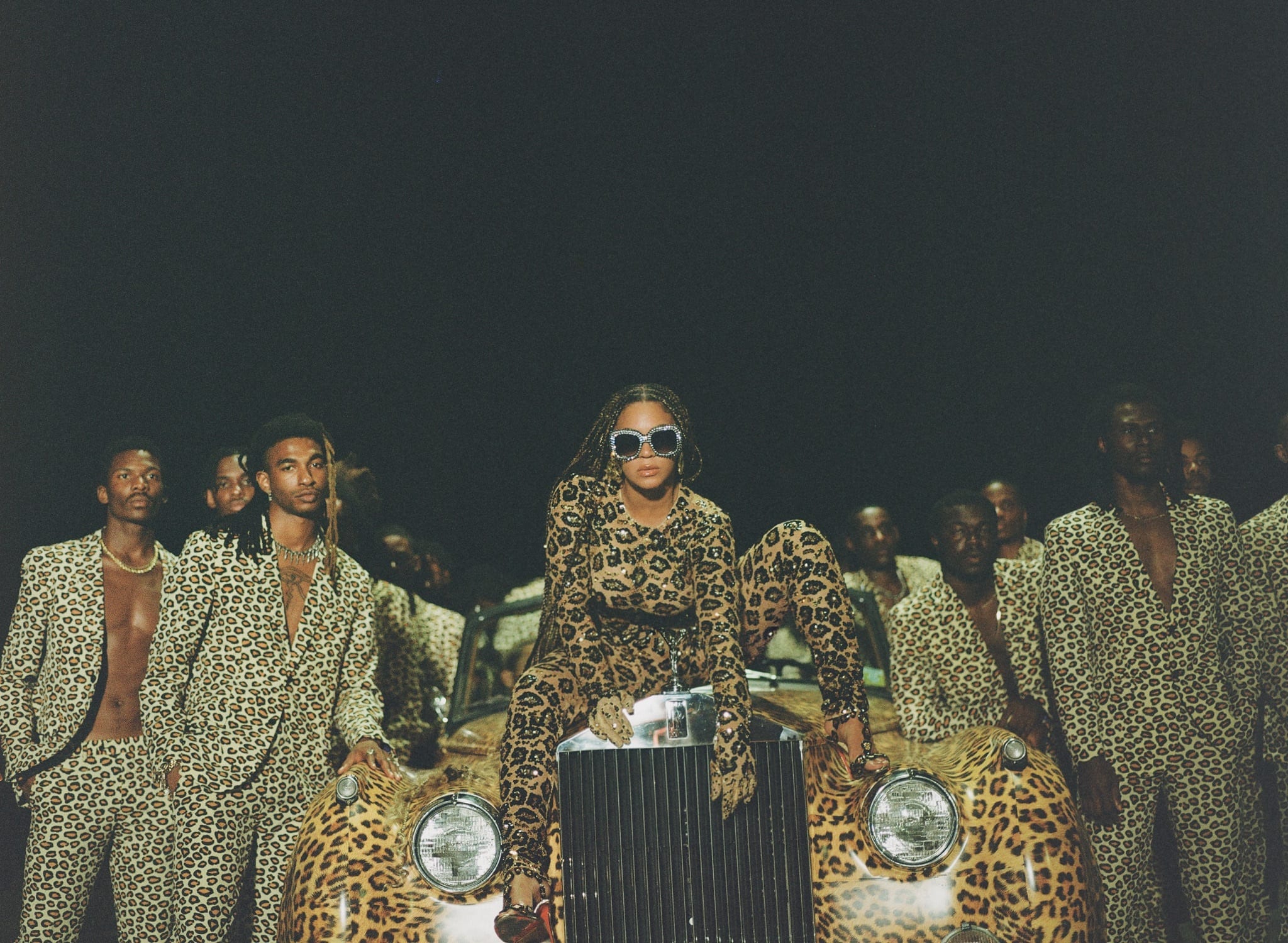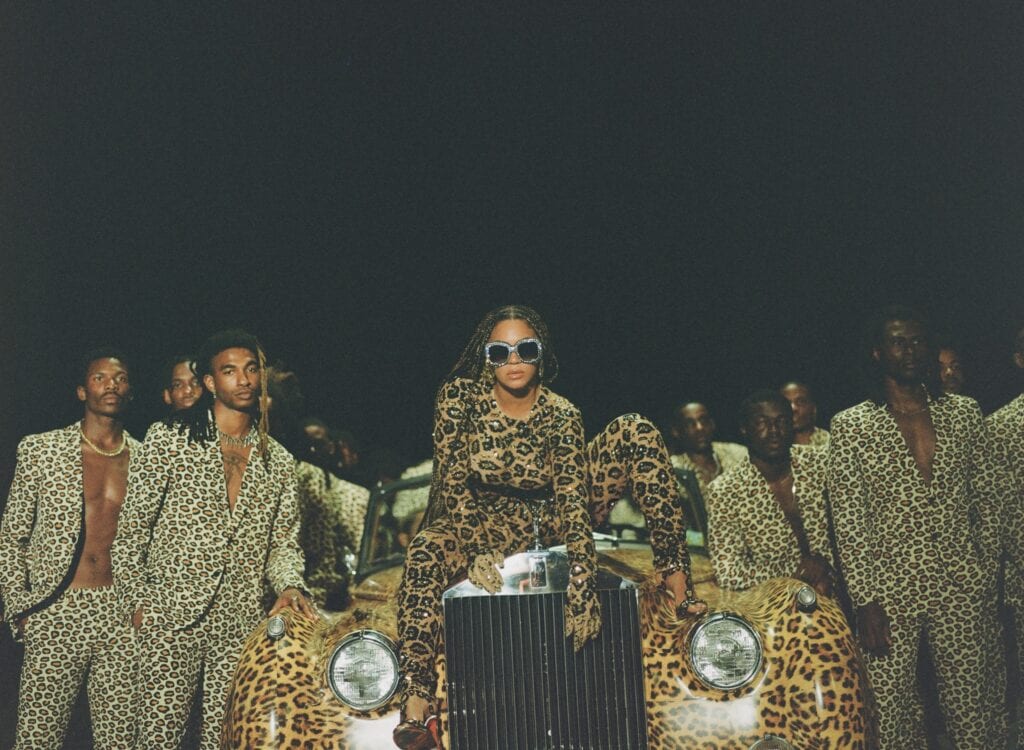 With that in mind, you might wonder if she will have any guest appearances featured on the visual album…
According to Variety, that's a resounding yes!
Here's their list of incredible guest appearances that will be featured on the film:
"Childish Gambino, Kendrick Lamar, Pharrell, 070 Shake, Tierra Whack, Jay-Z, Blue Ivy Carter and Jessie Reyez, as well as African artists including Wizkid, Shatta Wale, Burna Boy, Mr Eazi, Tiwa Savage, Tekno, Yemi Alade, Busiswa and Salatiel."
What a lineup…
I seriously cannot wait to see and hear this!
What Else Should I Know About Black Is King?
Well, for one, there's a lot to look forward to with this new film by Beyoncé.
The trailer and the preview images make it obvious that this is going to be a musical experience not to be missed by anyone.
According to the official press release, Disney writes the following helpful information about the film and its content:
The voyages of Black families, throughout time, are honored in a tale about a young king's transcendent journey through betrayal, love and self-identity. His ancestors help guide him toward his destiny, and with his father's teachings and guidance from his childhood love, he earns the virtues needed to reclaim his home and throne.

These timeless lessons are revealed and reflected through Black voices of today, now sitting in their own power. "Black Is King" is an affirmation of a grand purpose, with lush visuals that celebrate Black resilience and culture. The film highlights the beauty of tradition and Black excellence.

Based on the music of "The Lion King: The Gift," and starring the album's featured artists and some special guest appearances, "Black Is King" is a celebratory memoir for the world on the Black experience. Videos for "My Power," "Mood 4 Eva," and "Brown Skin Girl" are extravagances of elegance and soul. The film is a story for the ages that informs and rebuilds the present. A reunion of cultures and shared generational beliefs. A story of how the people left most broken have an extraordinary gift and a purposeful future.

Disney Press Release
Without a doubt, this is going to be a powerful and inspirational musical experience.
Fans of Beyoncé and music lovers alike certainly can't wait to get our eyes and ears on this new treat from one of music's most iconic figures of all time.
The official website for Beyoncé and the film is here.
Listen to the full The Lion King: The Gift album below on Apple Music.
Keep Reading
Hear Beyoncé as Nala in the live-action film of The Lion King
Share this post on your Facebook, Twitter, or Pinterest page with the easy share icons below.
Neal Tucker is one of the world's most engaging Disney influencers, with thousands of views and responses across his blog, podcast, and social media profiles every month.
Get started with more D Is For Disney content here
Join over 7,000+ subscribers and followers of D Is For Disney with Magic Mail. And always feel free to send Neal a message here.