Do you wonder, "When did Disney buy Star Wars?" Or even, "How much did Disney pay for Star Wars?" These are two questions countless people have had over the last several years. Find out the answers to these 2 questions, along with more fun facts about the Disney and Star Wars acquisition.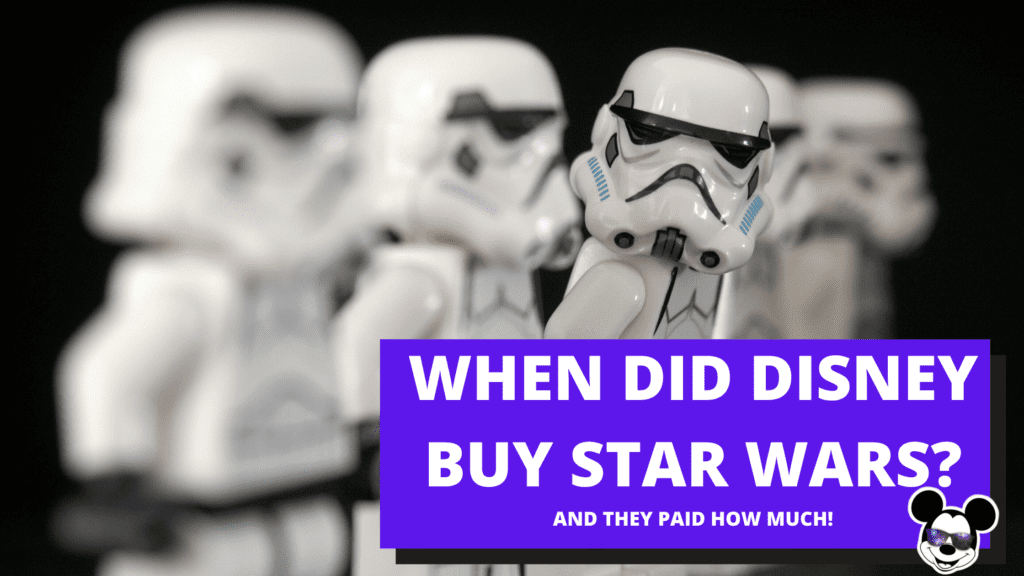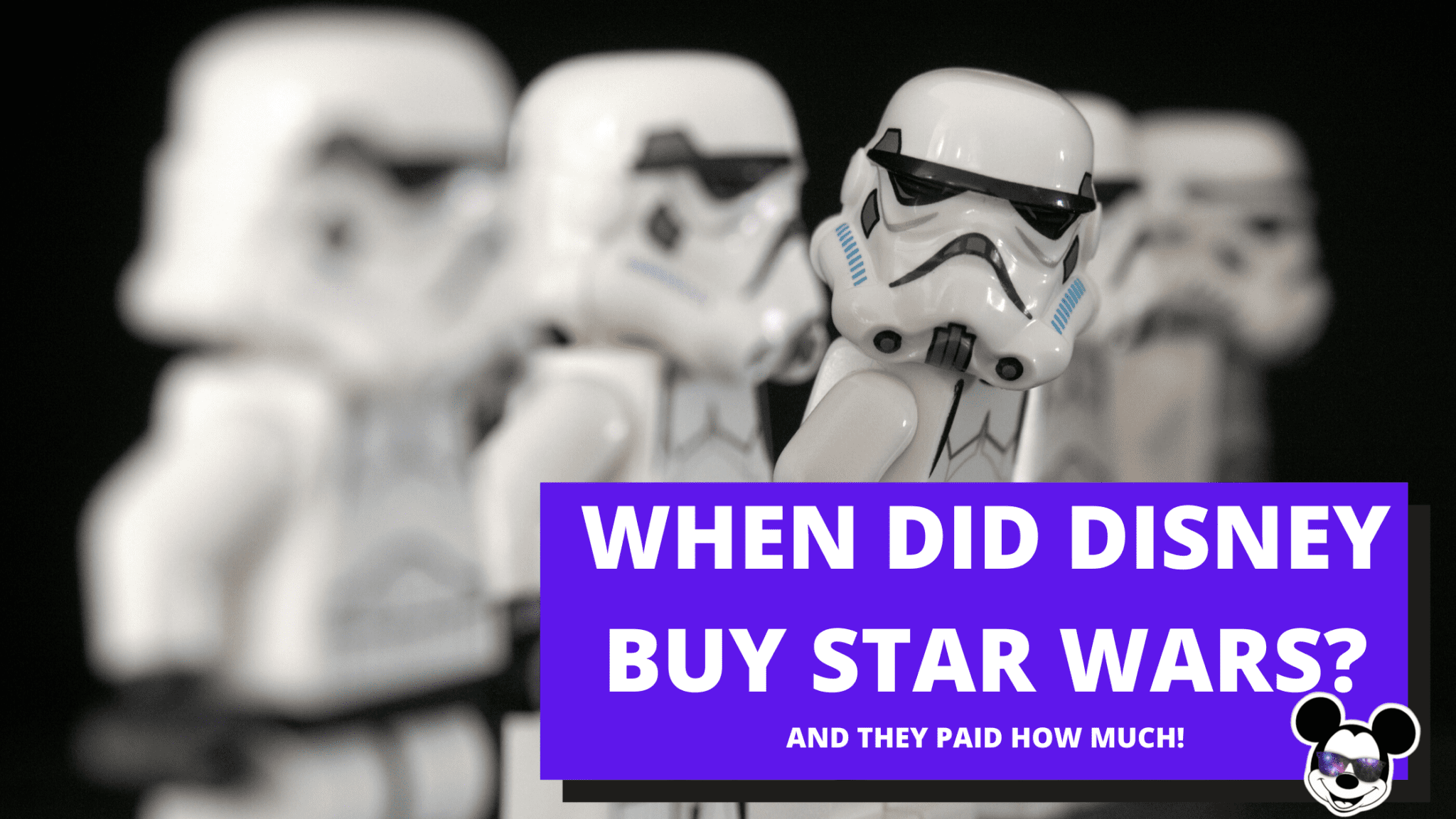 Who Did Disney Buy Star Wars From?
Disney bought the Star Wars franchise and Lucasfilm from the man that created it all, George Lucas.
Lucas wrote and produced Star Wars: A New Hope in 1977.
The Empire Strikes Back came out in 1980.
Return of the Jedi was released in 1983.
Each of the original Star Wars trilogy (Episodes IV, V, & VI) was released in movie theaters 3 years apart.
They have since made many movies, TV shows, clothing, collectibles, and more with the characters, worlds, ships, and others from the Star Wars galaxy.
The Walt Disney Company has even made theme parks within the galactic world of Star Wars in the form of Star Wars: Galaxy's Edge.
When Did Disney Buy Star Wars?
Disney bought Star Wars in 2012.
Specifically, on October 30th, 2012, Disney officially announced the deal to acquire Lucasfilm.
According to one source, "Under the deal, Disney acquired ownership of Star Wars, Indiana Jones, and Lucasfilm's operating businesses in live-action film production, consumer products, video games, animation, visual effects, and audio post-production."
How Much Did Disney Pay for Star Wars?
Disney bought Lucasfilm for $4.05 billion in 2012.
This gave Disney full rights of ownership, as mentioned above.
Not only did The Walt Disney Company get Star Wars in the deal, but also Indiana Jones, as well as other of Lucasfilm's operations, too.
Download my free infographic at the bottom of this post to keep track of these fun facts, and share the graphic with your social media friends!
Keep Reading
Is Disney really going to erase the Star Wars sequels trilogy?
Watch all of the Star Wars movies and TV shows in the official order!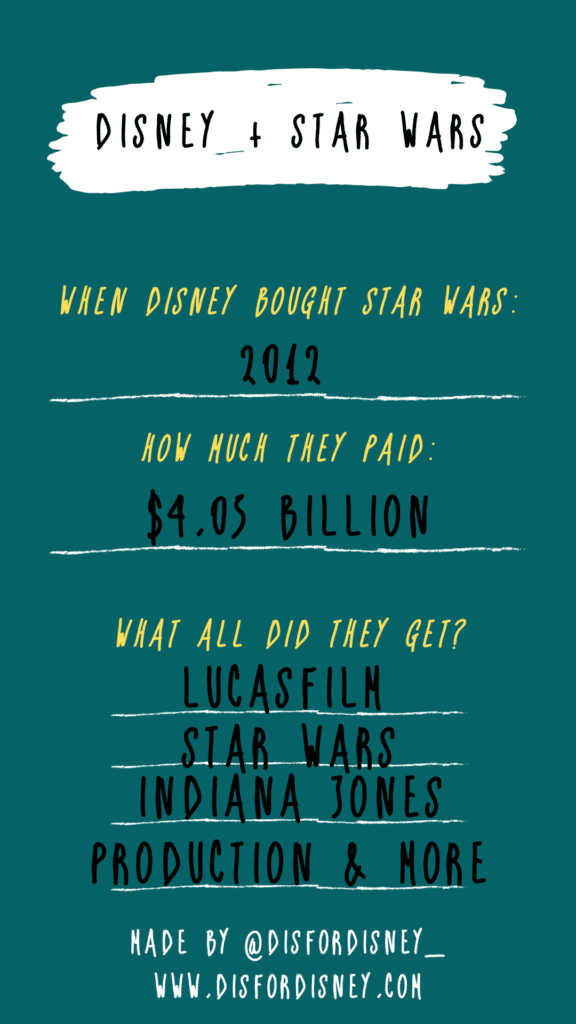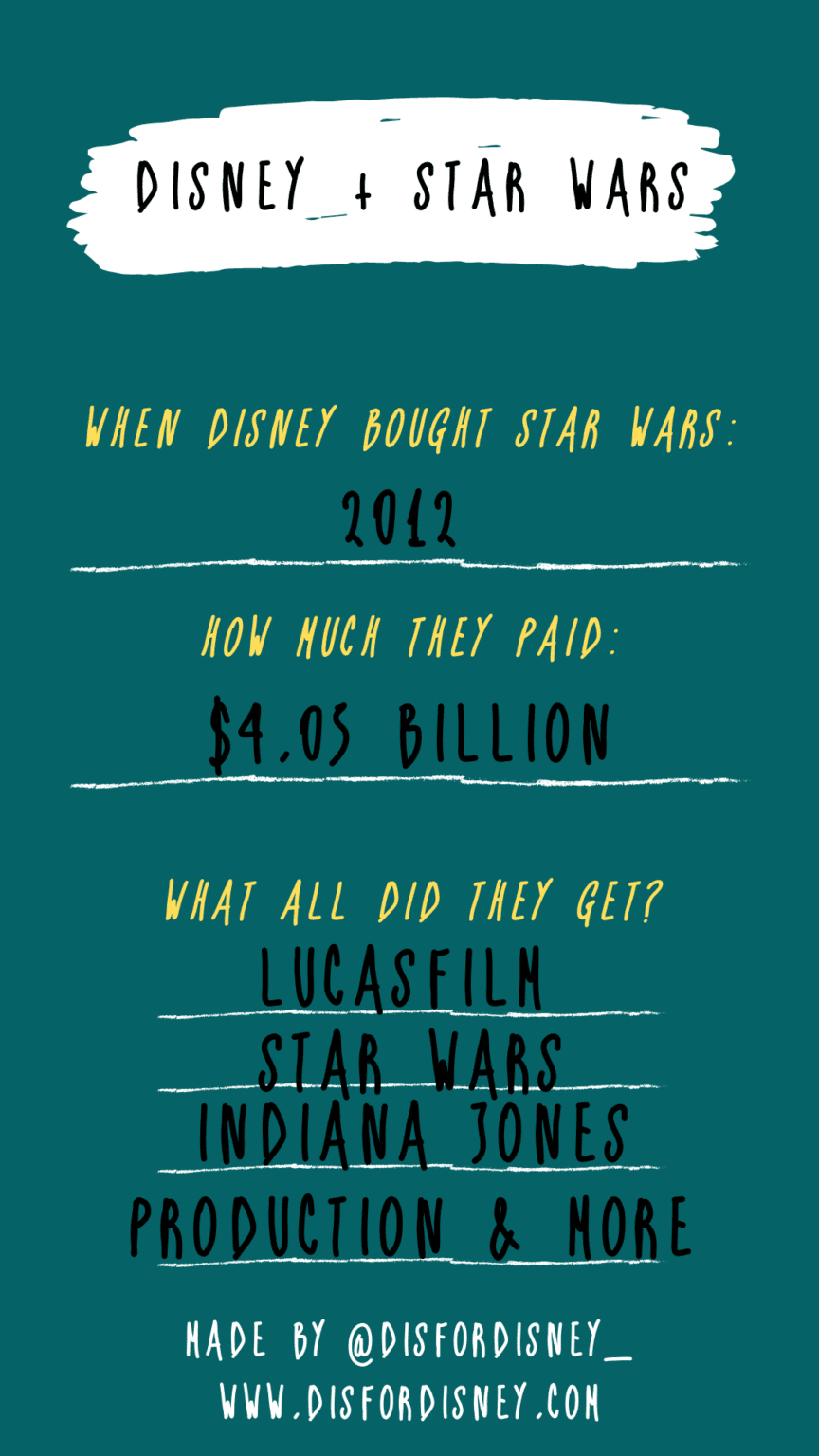 Share this post on your Facebook, Twitter, or Pinterest page with the easy share icons below.
Neal Tucker is one of the world's most engaging Disney influencers, with thousands of views and responses across his blog, podcast, and social media profiles every month.
Get started with more D Is For Disney content here