Disney Postpones Mulan, Avatar 2, and even the new Star Wars movies indefinitely for the time being. Given the global health situation, Disney made the tough call to pull these films from the upcoming slate of movie releases. Here is everything we know so far about this updated new development.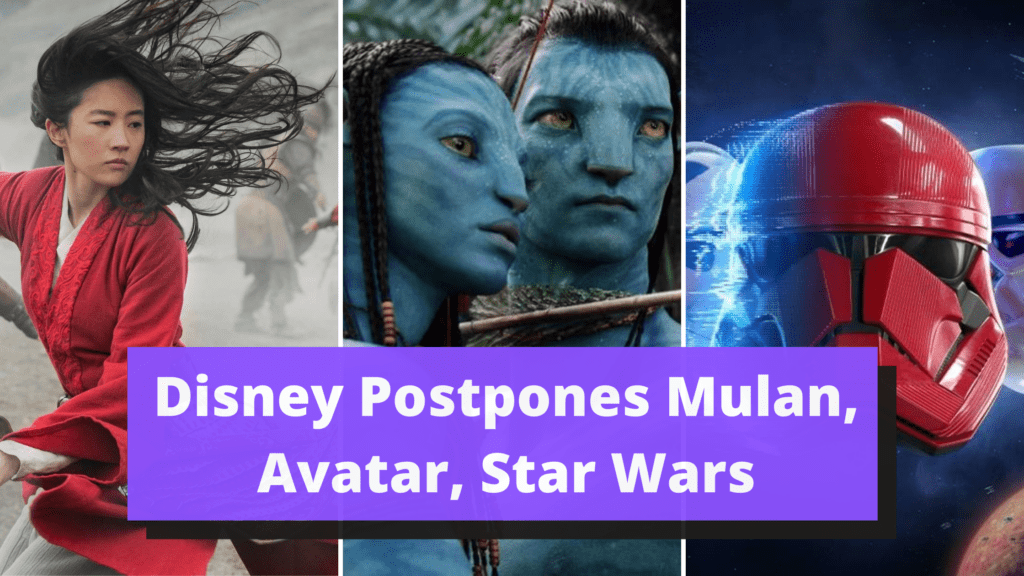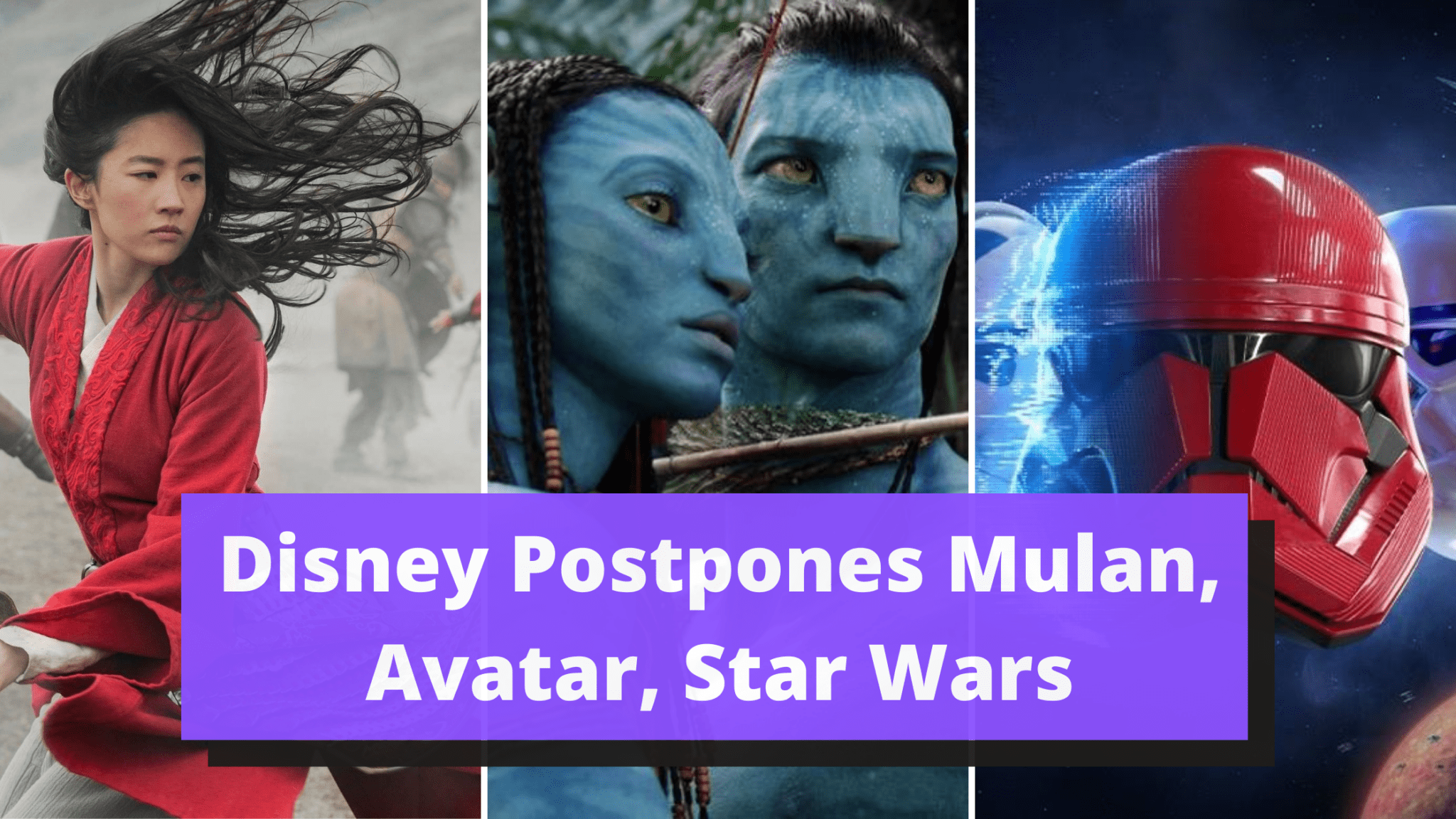 Disney Postpones Mulan, Star Wars, & More
In the wake of all the movie theater and theme park cancellations and postponements, it's no big surprise that The Walt Disney Company has seen it necessary to postpone several more tentpole releases for 2020.
A spokesman announced that Disney postpones Mulan, Avatar 2, and even a new upcoming Star Wars movie.
The new live-action remake of the Disney animated film Mulan has already been pushed back a handful of times this year.
Mulan is now officially being pushed back and postponed indefinitely.
Unlike many movies that have come to VOD through Disney+, Disney has not announced that will be happening with Mulan yet.
---
As for the Avatar sequel film, it has been updated to hit theaters in December of 2022.
James Cameron's first Avatar movie is one of the single highest grossing movies of all time, and the sequel has been highly anticipated.
---
The next movie set in the Star Wars universe is now planned to come out in December of 2023.
While very little is known about the new Star Wars movies, we do know some of what to expect from the TV shows.
Read up on The Mandalorian Season 2 here, and find out what the Bad Batch is all about right here.
---
The closure of movie theaters is, of course, a major factor at play here with these big decisions from the movie studios.
According to The New York Times, "The AMC and Cineworld movie theater chains … pushed back the reopening date for their U.S. theaters to at least mid-August from the end of July."
Check back here for updates at D Is For Disney.
Keep Reading
Updated 'Soul' Pixar Release Date, PLUS a New Video
Share this post on your Facebook, Twitter, or Pinterest page with the easy share icons below.
Neal Tucker is one of the world's most engaging Disney influencers, with thousands of views and responses across his blog, podcast, and social media profiles every month.
Get started with more D Is For Disney content here