With everyone spending time at home these days, it's fun to get together with friends virtually to play games or watch TV or movies. You've probably wondered, "Can you watch Disney Plus together with friends online?" Good news! Now, you can do that with Disney Plus, too! Discover how to watch Disney Plus GroupWatch with friends, with step by step instructions and pictures.
Disney Plus Group Watch: Step by Step with Pictures
First things first…
What is Disney Plus Group Watch? Disney+ GroupWatch allows you to watch movies and TV shows with your friends and family at the same time, without having to be in the same place. In a word: it's magic.
Ok, now that you know what it is, let's break down exactly how to do Disney Plus Group Watch with family and friends all over the world.
Step 1: Send an invite to a GroupWatch party.
You can find this icon located on the Details page for a movie or television series on Disney+.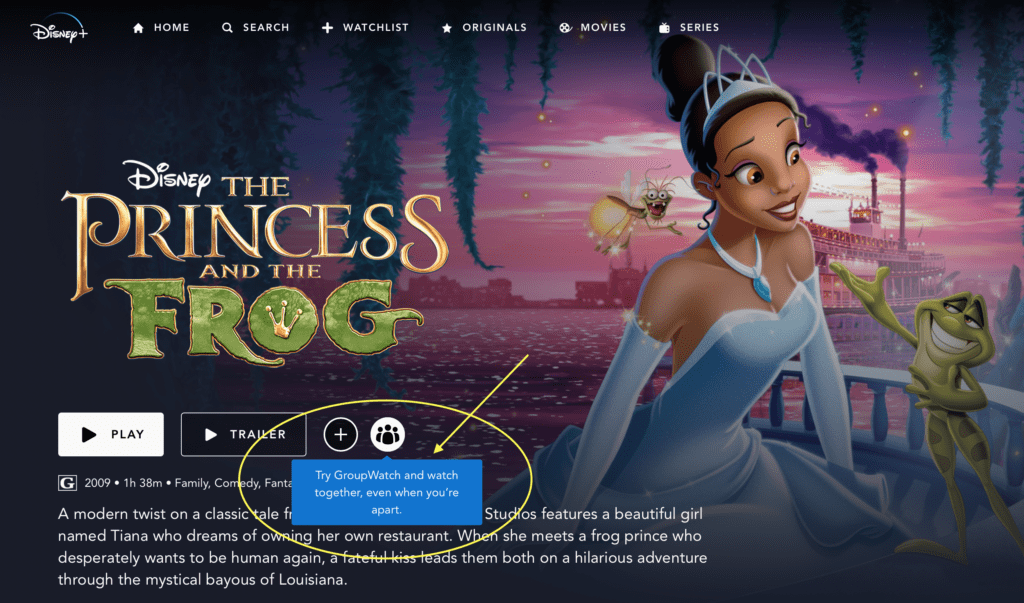 Important Note: The invite can only be sent from the internet.
But you can view GroupWatch family and friends sessions from any smart TV screen or device that's connected to Disney+.
Step 2: Your friends and family receive your Disney Plus GroupWatch invitation link.
At the moment, you can share your GroupWatch party experience with up to 6 (six) people at a time.
If you ask me, that's just about the perfect size for a great at-home movie night!
Once everyone is ready, click on START STREAM, and you're ready to go.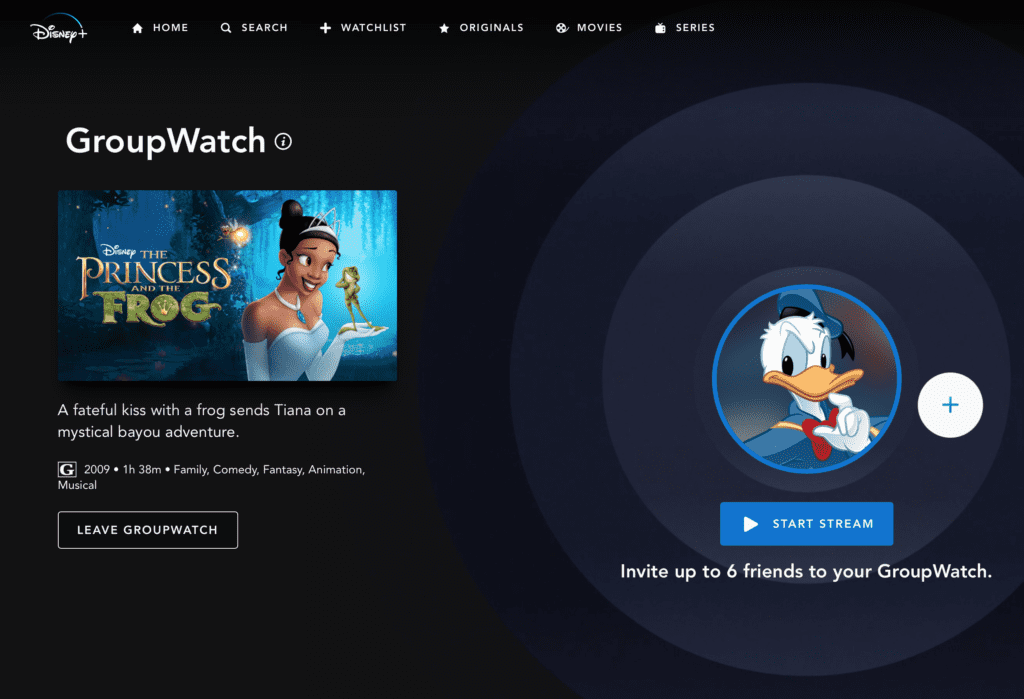 Step 3: Enjoy the show on Disney Plus GroupWatch!
While you're watching your favorite Disney classic or a new release, you and every other person in your party has the ability to control the action:
All of these actions will take place for the whole group and it lets everyone know who pressed pause or rewind, so use your power wisely! 😉
One question many people have right now is…
Does Disney Plus GroupWatch have a chat feature or function? Right now, no. There is not a chat function or feature on Disney+ Group Watch.
While there is no chat function currently, you can add your own reactions, though, just like on Facebook:

What do you think? Which emoji reaction expresses how you feel the best about Disney Plus Group Watch?
Personally, I'm all about the hearts face. I love Disney+, and I can't wait to use it for Group Watch movie nights with friends and family.
Have a magical day!
Keep Reading
How to Buy Mulan on Disney Plus: Premier Access Cost and More
Share this post on your Facebook, Twitter, or Pinterest page with the easy share icons below.
Neal Tucker is one of the world's most engaging Disney influencers, with thousands of views and responses across his blog, podcast, and social media profiles every month.
Get started with more D Is For Disney content here