In a sad turn of events for Disney lovers everywhere, Disney has announced layoffs of 28,000 employees. The decision to lay off Cast Members is primarily a result, they said, of Disneyland and California Adventure's extended closure in Anaheim in Southern California. Read on for all the details you need to know.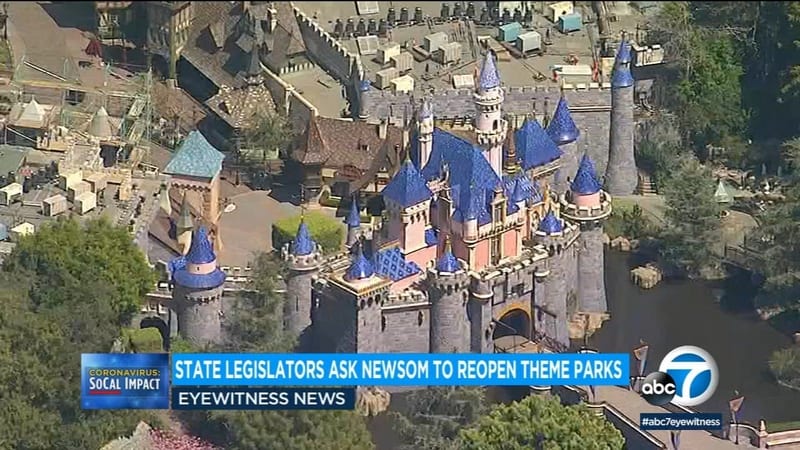 28,000 Cast Members Let Go in Disney Layoffs (2020)
Disneyland fans have been clamoring for the parks to reopen here in California for months now.
As Walt Disney World has seen success in Orlando, Florida, visitors (and Annual Passholders like myself) wonder when the same might happen in Anaheim.
As it turns out, the State of California and Governor Gavin Newsom have concluded that theme parks are not ready for reopening, given the current, continuing health crisis around the globe.
While we all want the parks to reopen, Gov. Newsom and other officials have the public health and safety at top of mind.
With all this in mind…
Why Did Disney Lay Off 28,000 Cast Members/Employees?
Why did Disney lay off 28,000 Cast Member employees? According to Josh D'Amaro, because Disneyland remains closed, it has forced major economic decisions to be made at the Walt Disney Company.
D'Amaro has begged with Governor Newsom and the State of California to allow the parks to reopen, and to treat them as they might any other sector of the state's overall business. He even warned that there could be dire consequences if the theme parks don't reopen soon.
According to CNN, Disney's "profit dropped a whopping 91% during the first three months of 2020." That's a massive financial blow.
The job cuts at Disney will result in losses of employee positions at the Parks, Experiences and Products division. Parks and Resorts has 100,000 employees in the United States alone.
TWDC has reported that two-thirds of the Cast Members being laid off are part-time employees.
Stay tuned for more updates on this developing story.
Keep Reading
How Many Disney Parks Are There? Here's the Surprising Answer
Share this post on your Facebook, Twitter, or Pinterest page with the easy share icons below.
Neal Tucker is one of the world's most engaging Disney influencers, with thousands of views and responses across his blog, podcast, and social media profiles every month.
Get started with more D Is For Disney content here