You probably know the Toy Story movies and franchise well. We all love the movies and the characters, from Buzz Lightyear to Sheriff Woody and Rex and Bo Peep. The whole cast and story is one that we have grown to adore and cherish, and one that children continue to discover each year. But, did you know that Pixar accidentally deleted Toy Story 2? And did you know that Pixar deleted Toy Story 2 twice?! Here's the whole story of what happened and how Disney almost lost one of the iconic classics in its canon!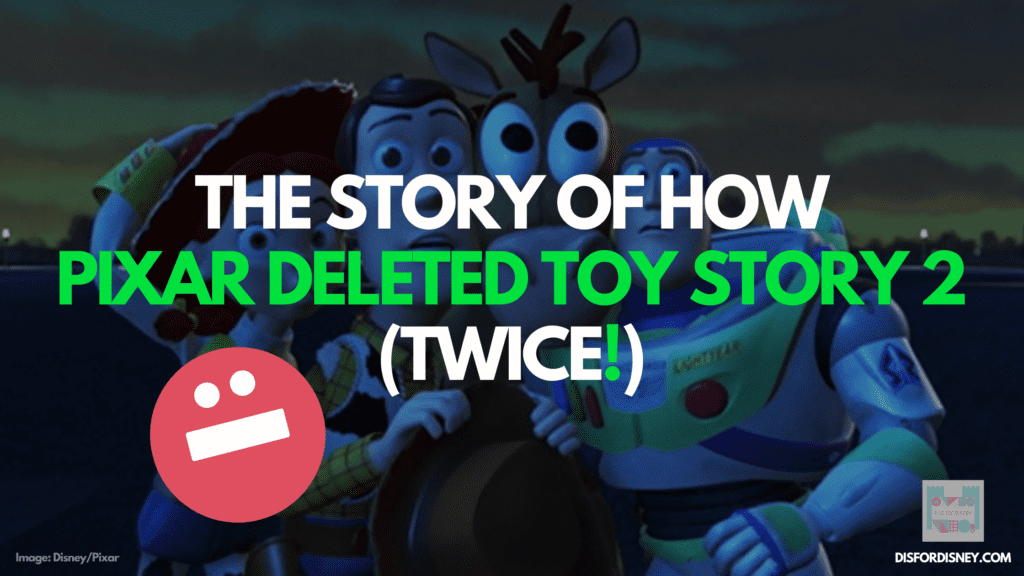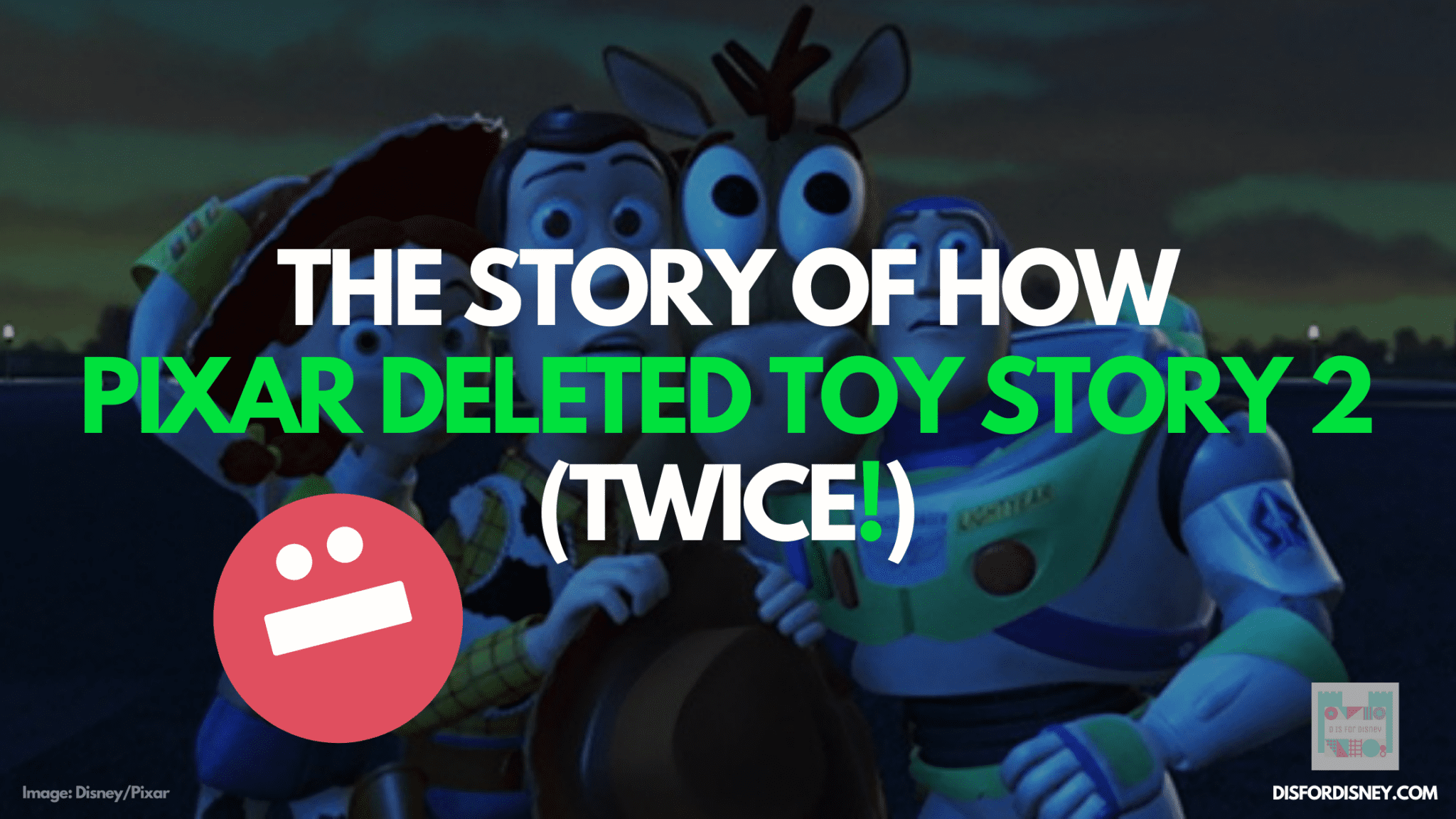 Pixar Deleted Toy Story 2: Unplug the Machine!
The first Pixar movie of all time is Toy Story, way back in the distant past of the 1990's.
Today, we also have Toy Story 2, Toy Story 3, and Toy Story 4, among many other Toy Story short films, video games, theme park rides and attractions, and more.
But, it wasn't always this way: in fact, Pixar accidentally deleted Toy Story 2.
According to The Next Web, it started a little something like this:
"That's when we first noticed it, with Woody."

"[Larry Cutler] was in that directory and happened to be talking about installing a fix to Woody or Woody's hat. He looked at the directory and it had like 40 files, and he looked again and it had four files."

"Then we saw sequences start to vanish as well and we were like, "Oh my god"

"I grabbed the phone…unplug the machine!""

The Next Web
Can you even imagine?!
One of the world's most prestigious storytelling companies losing major sequences of events in a huge blockbuster movie?
What Actually Happened?
The quotes above are from Oren Jacob, who was formerly the Chief Technical Officer (CTO) for Pixar.
At the time, Oren was an associate technical director on Pixar's new movie, Toy Story 2.
So…
How and why did Pixar delete Toy Story 2? Well, for one, it was a mistake. And a big one! Apparently, the movie was getting deleted from Pixar's servers because of an error. Someone had executed a command that ended up erasing a whole two months of work — that's literally hundreds of human working hours.
The root command that was executed was actually very common: it was used regularly to clear out files that were no longer needed in a certain file directory.
Unfortunately, a worker on the Pixar file system had accidentally used it on the root level of Toy Story 2!
Because of that, the system was actually working exactly like it was supposed to (sort of!). It went backward, found each file, and deleted it in turn.
Apparently, this had happened before, with A Bug's Life. At some point in the production process, a ton of the ants were completely deleted, so they needed to be restored to the film. Thankfully, this wasn't really a big problem because Pixar does major backups of all of its important data.
How Did They Get the Files Back?
As you might imagine, they thought they'd be able to just re-download the files from their backups at Pixar and get back to work.
Unfortunately, this was not the case:
After they restored what they thought were all the correct files, they realized that some of the files were not the right ones, or hadn't restored correctly.
One example: In some cases, Woody's hat wasn't transferring from his head to his hand properly, and more errors like this kept cropping up during the process.
Thankfully, there was an answer:
The Supervising Technical Director for Toy Story 2, Galyn Susman, had a backup machine at her house.
So, they loaded it up (carefully, wrapped in blankets in her Volvo) to get it back to Pixar and try to unravel the whole mess.
According to The Next Web, "They managed to verify about 70,000 files, leaving 30,000 files to check, and they had to be done by hand."
Unbelievable!
Eventually, after many, many, many sleepless nights of endless work at the Pixar studios and labs, they got it all sorted out and Toy Story 2 lived to see another day.
Then Toy Story 2 Was Deleted Again…
This time, though, it was on purpose.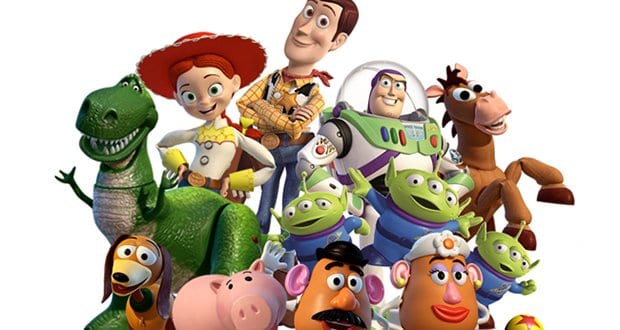 So…
Why did Disney and Pixar delete Toy Story 2 on purpose? Because they realized it could be better…much, much, much better. So, John Lasseter, the head honcho over at Pixar at the time, and a bunch of others got together and basically had to re-write and re-animate the entire movie.
What we have today is a result of all this incredible work and effort on the part of Pixar and Disney to make sure we got the Buzz and Woody we've come to know and love.
Toy Story 2 Deleted? Not Anymore.
Thankfully, it all got set to right again, and the movie put on a big show for the whole world.
Now, we have the full Toy Story movie and film franchise collection to enjoy with our family and friends (not to mention the toys themselves to keep us company!).
What do you think about this wild story? What would you have done in these situations? Let me know in the comments or on Twitter @disfordisney_.
Have a magical day!
Keep Reading
When Is Toy Story 5 Coming Out? Plot Rumors & Release Date
Share this post on your Facebook, Twitter, or Pinterest page with the easy share icons below.
Neal Tucker is one of the world's most engaging Disney influencers, with thousands of views and responses across his blog, podcast, and social media profiles every month.
Get started with more D Is For Disney content here