When you want to play a free Disney game online, it's time to check out Disney LOL. The Disney lol app and website both have tons of great games, videos, coloring pages, Star Wars kids content, apps, and so much more. You can even play and watch all this awesome stuff for FREE! Wondering, "How to use Disney LOL?" Well, you're in the right place! Check out our full guide below to the Disney lol universe.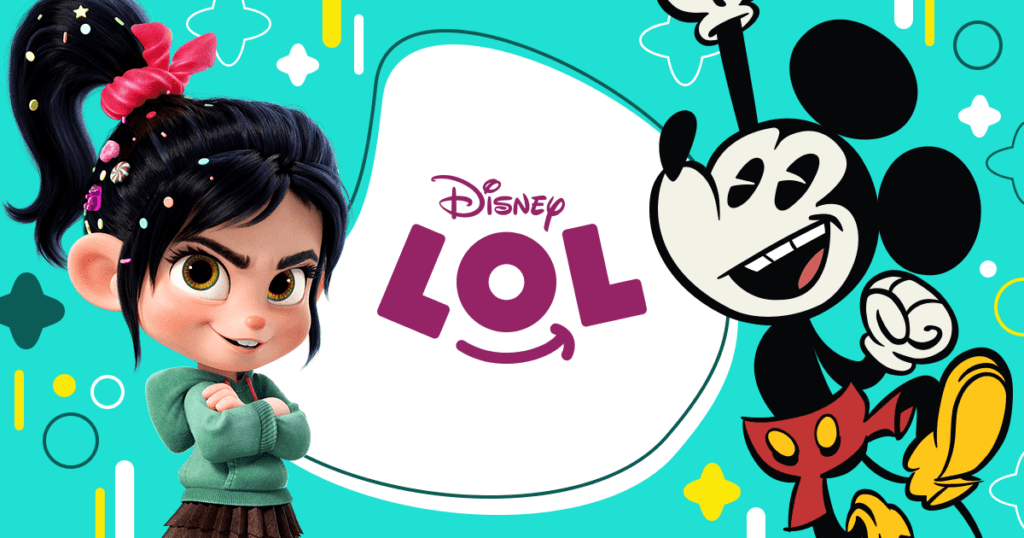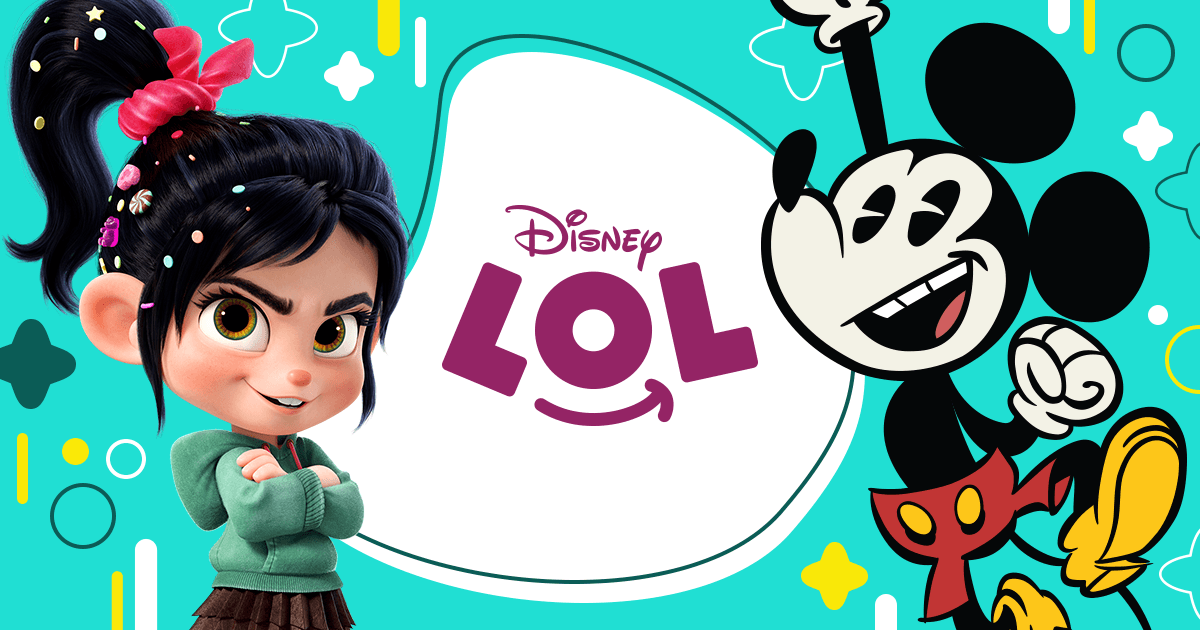 What Is Disney LOL?
If you're new to Disney gaming, I want to make sure you know exactly what this awesome Disney games and videos website is all about.
People often ask, "What is Disney LOL?" Or, "What is LOL Disney?"
So, let's answer those questions right now.
What is Disney LOL? Simply the best place to find and play free Disney games online, watch fun videos, download coloring pages, check out what Star Wars Kids has to offer, and even find awesome Disney apps like Kingdom Hearts and Emoji Blitz.
You might also wonder what the LOL games website actually is, so that you can find it easily and add it to your web browser bookmarks or favorites.
What Is the Disney LOL Website?
So, here it is:
The Disney LOL website is lol.disney.com.
A lot of people love to play free games and they also love Disney.
That's the beauty of LOL Disney. It lets you do both in a super easy and fun and accessible way.
For a lot of them, you don't even need to download anything!
Where to Play Free Disney Games Online
As I mentioned above, one of the best parts of the whole site…
Is all of the amazing FREE games!
You can play so many of them right there on the Disney website.
What Games Are on Disney LOL?
First of all, you should know this…
There are a TON of great, free games available for you to play right now on the DisneyLOL website.
Thankfully, they have grouped them into categories to make them a whole lot easier to sort through and find the best ones for you to play today.
Here are the Disneylol game groups:
Gravity Falls
XD
Fashion
Brain
Star Wars
Descendents
Arcade
Disney Junior
Action
Racing
Sticker Book
Sports
Marvel
Cars
Mickey Mouse
Trivia
Frozen
Wow! That's a LOT of games, right?!
In each category, you will find a bunch of free Disney online games to play. There's truly something on Disney LOL for everyone.
Free Disney Junior Mickey Mouse Clubhouse Games
There's WAY too many games to list all of them here. It would be really overwhelming to see them all at once, honestly.
So, instead I'm going to give you one really awesome example of the Disney free games online that you can play on the platform:
Disney Junior's Mickey Mouse Clubhouse Games
Since the Disney Junior shows are so popular, I wanted to focus on one of those.
And, since Mickey Mouse is, well, Mickey Mouse, I chose his Clubhouse games! 😀
Check out all of the amazing free Mickey Mouse Clubhouse games from Disney Junior on Disney LOL that are available right now:
To play any of these awesome free Mickey Mouse games online, just go to the DisneyLOL website and click on Disney Junior games.
Here is the direct link to take you straight there: https://lol.disney.com/games/disney-junior-games.
And that's just ONE of the many, many sections that are available.
Another fun aspect of LOL Disney is the toys, action figures, and figurines that Disney has made available as part of the whole DisneyLOL universe.
In particular, a few lines have become extremely popular, including the Disney LOL Princess dolls and character toys.
These have fun, fan-favorite characters like Anna & Elsa, Ariel, Jasmine, and Aladdin!
Check these out on Amazon here:
Disney LOL in a Nutshell
The biggest part of it is, of course, all the fun free Disney games. That's the main thing. It's all about free Disney gaming!
That being said, there are still a ton of other sections to play around with and enjoy.
Free Videos
Free Coloring Pages
Free Star Wars Kids Games, Videos, LEGO content, and more
Free Disney Games Apps
With all of that awesome stuff, what are you waiting for?!
Go check out the incredibly awesome Disney LOL website right now and play free LOL Disney games for hours! 🙂
Have a magical day!
Keep Reading
FREE Mickey Mouse Clubhouse Full Episodes to Watch Online
Share this post on your Facebook, Twitter, or Pinterest page with the easy share icons below.
Neal Tucker is one of the world's most engaging Disney influencers, with thousands of views and responses across his blog, podcast, and social media profiles every month.
Get started with more D Is For Disney content here