Ohana means family! In 2020, Disney gave our families the gift of the Minnie Mouse Main Attraction Collection on shopDisney. This year, in 2021, we get a whole new world of fun with the Stitch Crashes Disney Collection coming to shop Disney all year long! Scroll down to see what it's about and check back every month for new updates and new merch from the original Disney movie crasher himself.
[Updated January 2021]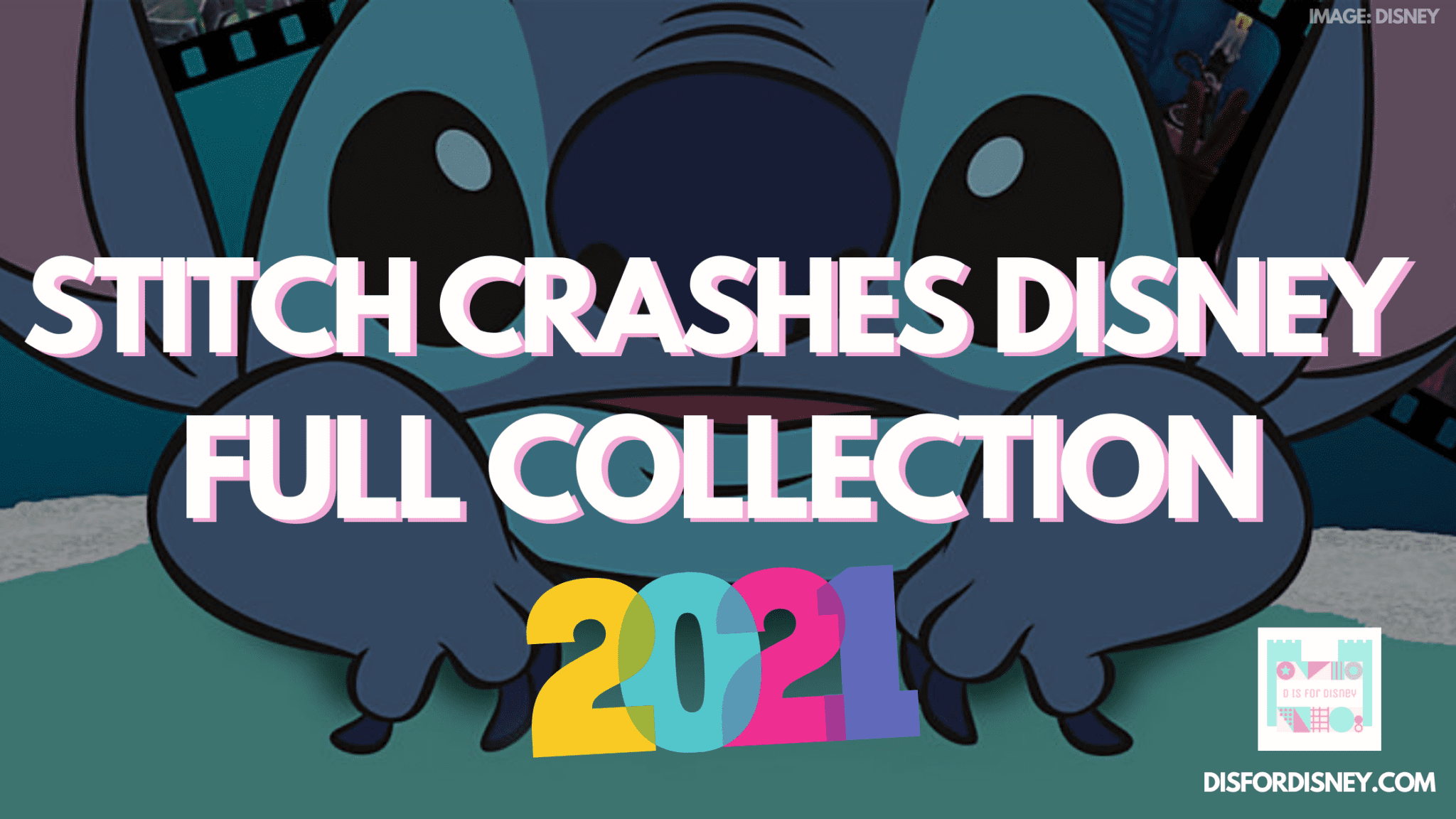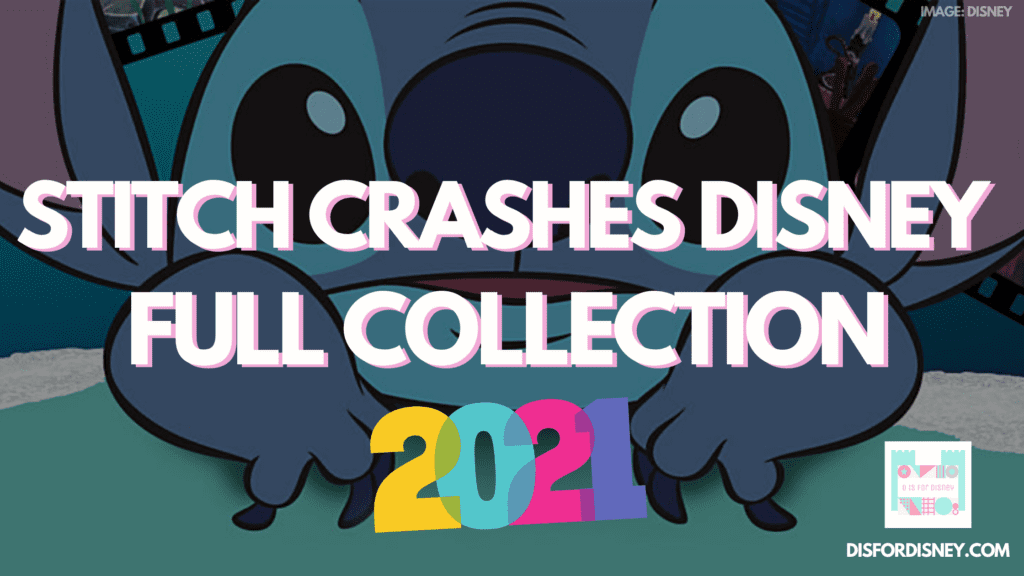 What is the Stitch Crashes Disney Collection?
As you may know or remember, in 2020 the Shop Disney featured line was a brand new series called Minnie Mouse: The Main Attraction.
With that series of merchandise, Disney themed the original Minnie Mouse herself with different rides and attractions from the Disney Parks around the world.
The theme park rides included such classics as Haunted Mansion, Pirates of the Caribbean, and many others.
This year, they're doing something similar…but different!
The Stitch Crashes Disney collection will replace the Minnie Mouse Main Attraction collection for the shopDisney exclusive merchandise lineup this year in 2021.
In 2002, Stitch literally crashed a bunch of other Disney movies, and it was hilarious and wonderful. See all the Stitch Crashing Disney Movies trailers here:
When Does the Stitch Crashes Disney Collection Come Out?
According to the shopDisney website, we can expect the new lineup to drop on:
January 12, 2021 (1/12/2021)
Disney writes:
So, beginning on January 12th, 2021, you can head on over to Shop Disney and start to check out the newest lineup featuring none other than Stitch himself!
Stitch Crashes Disney Collection
January 2021 | Stitch Crashes Beauty and the Beast
As of right now, we have one featured item for sale on Shop Disney in the Stitch Crash Disney collection:
It's the Stitch Crashes Disney Beauty and the Beast set!


It features Stitch clad in purple and roses, holding a rose in his mouth.
The collection includes three exclusive items:
Limited-edition pin of Stitch Crashing Disney
Themed Stitch Crashes Disney Plush Toy
Stitch Crash Disney MagicBand for Walt Disney World
Watch Stitch really crash Beauty and the Beast below!
Stitch Crashes Disney Full Collection: Month by Month
January — Stitch Crashes Beauty and the Beast
February — TBA
March — TBA
April — TBA
May — TBA
June — TBA
July — TBA
August — TBA
September — TBA
October — TBA
November — TBA
December — TBA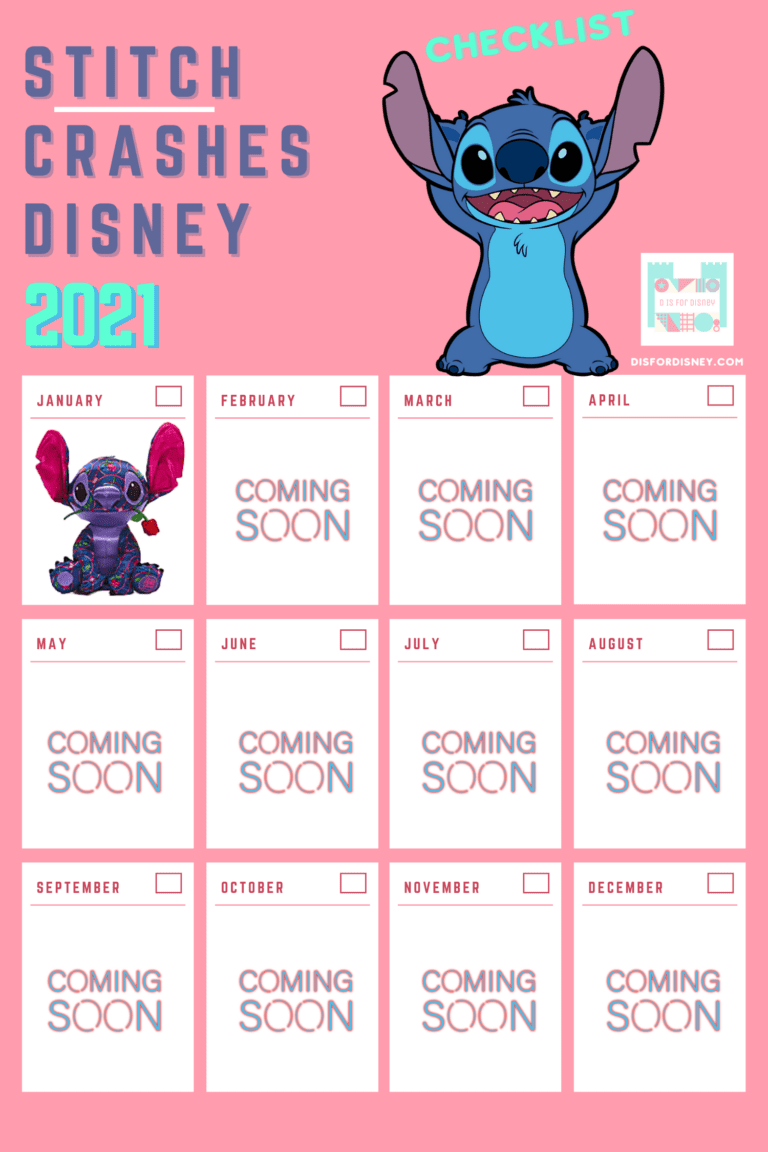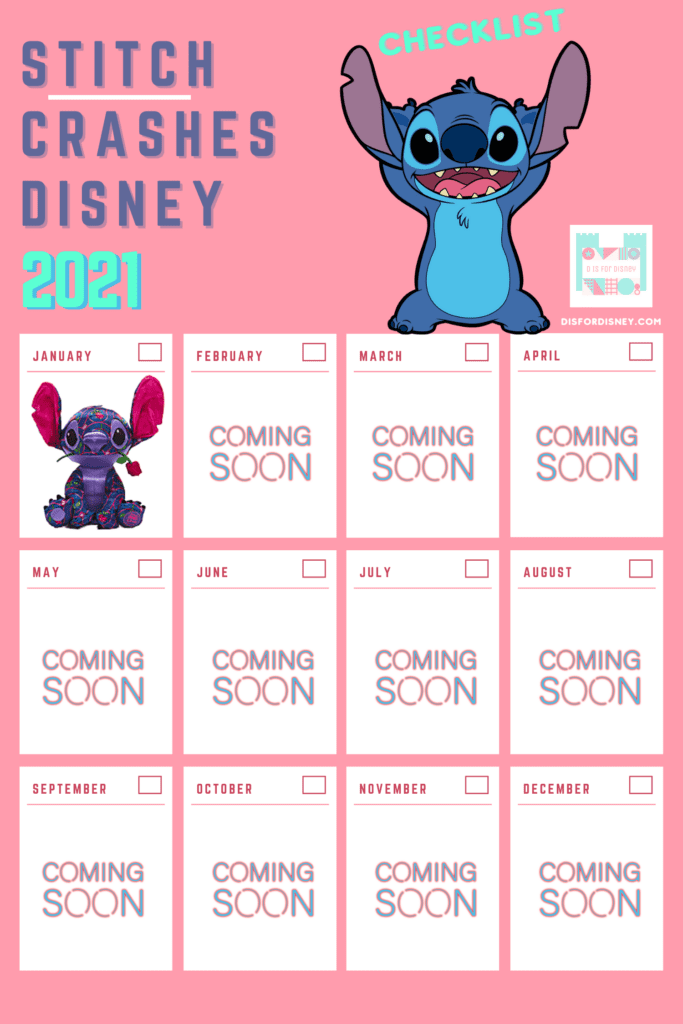 How to Get Stitch Crashes Disney Collection Items: Step by Step
Just like many other new releases, in order to get the new Stitch collection…
You will need to use the shopDisney MerchPass feature.
Thankfully, I have a full step by step description of how to do that right here on D Is For Disney!
Just click right here on How to Use Disney MerchPass to see what you need to do.
Here's a quick little mini-guide:
Sign in to your Disney account on shopdisney.com
Go to the Stitch Crashes Disney shopping page, or the ShopDisney homepage
Click on the MerchPass option (usually says Enter Now)
Select your items
Check your email
If you win the drawing, you get to order your items!
Check out the new Stitch exclusive collection on Shop Disney today.
And make sure to bookmark this page on D Is For Disney…
So you don't miss out on any of the new items coming out in the upcoming months!
Ohana! And have a magical day!
Keep Reading
Minnie Mouse: The Main Attraction Full Collection [2020]
How to Use Disney Merch Pass with ShopDisney
Share this post on your Facebook, Twitter, or Pinterest page with the easy share icons below.
Neal Tucker is one of the world's most engaging Disney influencers, with thousands of views and responses across his blog, podcast, and social media profiles every month.
Get started with more D Is For Disney content here
Join over 7,000+ subscribers and followers of D Is For Disney with Magic Mail. And always feel free to send Neal a message here.