Every month there are new releases coming to Disney Plus, and October 2021 is no exception! Whether you're a fan of Disney, Pixar, Marvel, Star Wars, National Geographic (NatGeo), or anything else Disney, you're in luck. Here is the full lineup of incredible new movies, shows, documentaries, series and more streaming on Disney+ for Halloween Month 2021.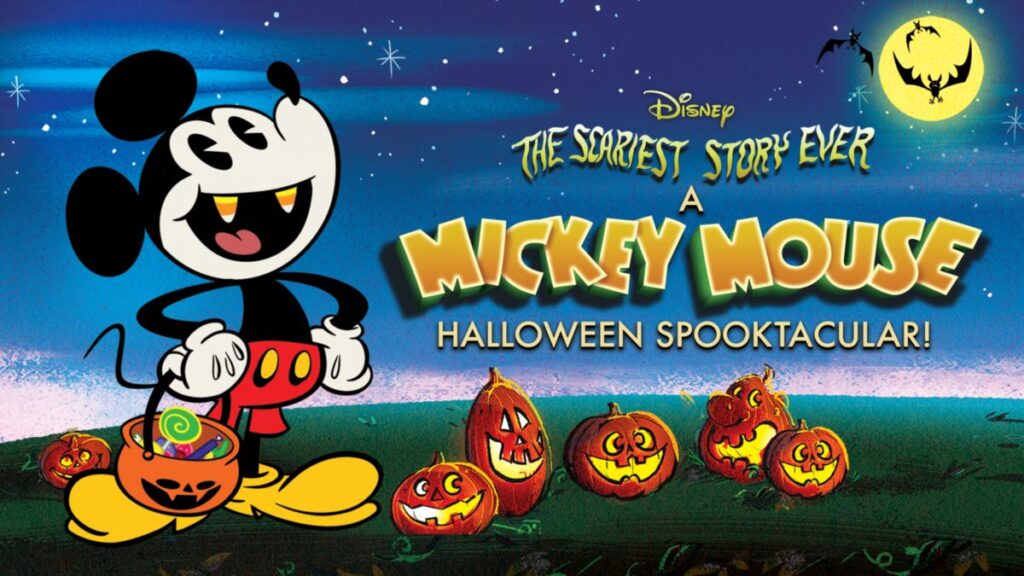 Disney Plus New Releases October 2021
Hope you're ready, because we've got the full Disney Plus new releases October 2021 lineup ready to go!
First, let's take a look at some of the highlights…
Can't Miss New Releases for Disney+ October 2021
Here's the thing…
If you're anything like me, you LOVE the month of October. And not just because it's my wife's birthday month or our wedding anniversary… 😉
IT'S HALLOWEEN MONTH! 😀
If that's you, too, then you're going to be super excited about all these fantastically spooktacular movies and shows.
Disney+ has planned and lined up roughly 999 haunts to stream, just for ghoulish ghouls like us.
Take a look below at the fiendish frights coming your way on Disney Plus in October of 2021.
LEGO Star Wars: Terrifying Tales
Muppets Haunted Mansion
The Ghost and Molly McGee
Here's everything that's coming to the Mickey Mouse House streaming platform for the month of Halloween (October 1-31, 2021).
Disney Plus New Releases October 2021: Day by Day
October 1
Alvin And The Chipmunks
Alvin And The Chipmunks: The Road Chip
Just Roll With It: You Decide Live!
The Scariest Story Ever: A Mickey Mouse Halloween Spooktacular!
LEGO Star Wars Terrifying Tales
October 6
Black Widow
Disney Junior The Chicken Squad (Season 1) Episode: "The Surprise Party Surprise / U.F. Oh-No"
Drain The Oceans: The Mississippi River & Arctic War (Season 1)
Drain The Oceans (Season 4)
The Ghost And Molly McGee (Season 1, 5 episodes)
Impact With Gal Gadot (Season 1)
Muppet Babies (Season 3, 9 episodes)
Puppy Dog Pals (Season 4, 5 episodes)
Spidey And His Amazing Friends (Season 1) Episode: "Rocket Rhino / Trick Or Trace-E"
Among the Stars
Turner & Hooch Season 1 Finale
What If…? Season 1 Finale
Chip 'n' Dale: Park Life Episode 111: "Night of the Pizza Moon / Who's Your Granny? / Summer Sidekick Syndrome"
Doogie Kamealoha, M.D. Episode 105 "Dunk Cost"
October 8
Disney Junior Mickey's Tale Of Two Witches
Under Wraps
Muppets Haunted Mansion Premiere
October 13
Apollo: Back To The Moon (Season 1)
Mickey Mouse Mixed-Up Adventures (Season 1) Episode: "The Spooky Spook House / Clarabelle's Banana Splitz!"
Secrets Of The Zoo: North Carolina (Season 1)
Secrets Of The Zoo: Down Under (Season 2)
The Wizard Of Paws (Season 1)
Zombies: Addison's Moonstone Mystery Shorts (Season 1)
Just Beyond Season 1 Premiere
Chip 'n' Dale: Park Life Season Finale
Doogie Kamealoha, M.D. Episode 106 "Career Babes"
October 15
Lost Cities With Albert Lin: The Great Flood
Megacity Of The Maya Warrior King
October 20
Disney's Magic Bake-Off (Season 1), 4 episodes
PJ Masks (Season 5, 6 episodes)
The Wild Life Of Dr. Ole (Season 1)
Disney Insider Episode 108 "Drawn To Life, Muppets and the Haunted Mansion, Our Very Own Studio Tour"
Doogie Kamealoha, M.D. Episode 107 "Mom-Mentum"
Marvel Studios: Assembled: "The Making of Black Widow"
October 22
Rookie Of The Year
Thumbelina
October 27
Port Protection Alaska (Season 4)
Disney Insider Episode 109 "Harmonies of Harmonious, Tiana's Cuisine, Galaxy's Edge Expands… Virtually"
Doogie Kamealoha, M.D. Episode 108 "Talk-Story"
Marvel Studios: Assembled: "The Making of What If…?"
October 29
Bob Ballard: An Explorer's Life
McFarland, USA
So, there you have it, Mickey fans!
All the Disney Plus October 2021 new releases, ready to go!
Have a magical day!
You're Going to Love This
Share this post on your Facebook, Twitter, or Pinterest page with the easy share icons below.
Neal Tucker is one of the world's most engaging Disney influencers, with thousands of views and responses across his blog, podcast, and social media profiles every month.
Get started with more D Is For Disney content here