Disney Parks around the world have reopened. That's the good news. The less good news is that we are all still dealing with the concerns of a global pandemic. With that in mind, people are asking a lot of really good questions about a potential Disneyland vaccine mandate and other vaccine requirements, mask mandates and requirements, and other Covid policy measures. These policies will obviously have some effect on a theme park trip to Disneyland or Walt Disney World, because you will need to plan accordingly. In particular, people are asking, "Does Disneyland require proof of vaccination?" And, "Do you have to be vaccinated to go to Disneyland?" Thankfully, we have ALL the answers to your Disney vaccine mandate questions right here on DIFD.
Updated for 2022 — See All New Vaccination and Mask Policy Updates Here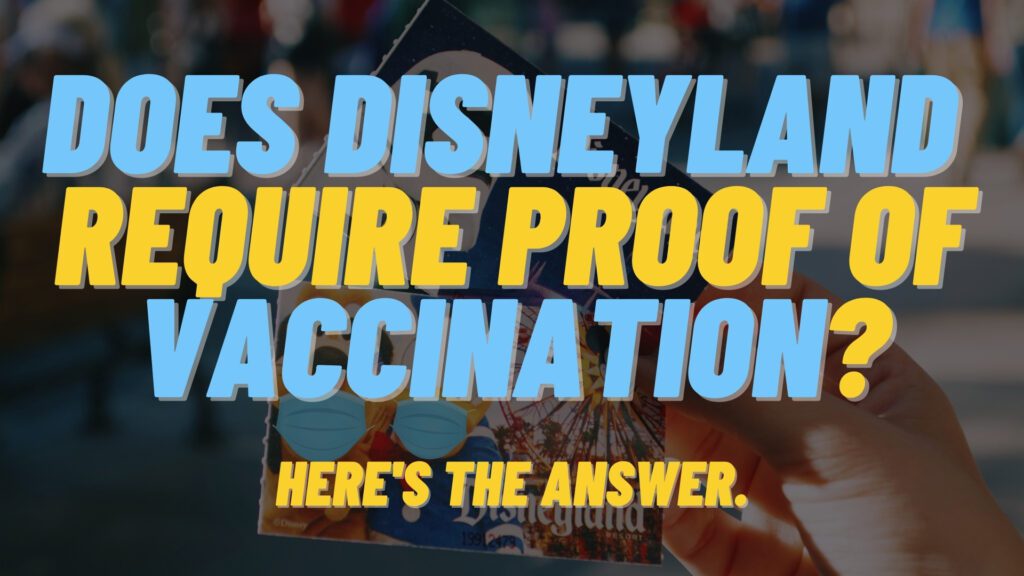 Disneyland Vaccine Mandate 2022
This is a really big topic right, for obvious reasons…
So I want to dive right on in and get your most burning questions answered as quickly as possible.
That way, you can get back to planning your amazing family Disneyland vacation or California Adventure day trip with confidence and fun!
No matter how you slice or dice it…
You will need to know the Disneyland vaccine mandate and/or mask policies that the Disney Parks have in place.
With that info, you can make sure you can have the most fun possible with your friends and family on your trip.
So, let's get into the questions and answers that you're here for right now…
Does Disneyland Require Proof of Vaccination?
There are several reasons people are asking questions like this right now.
One of the biggest ones has to do with the state and county mandates in the State of California at the moment.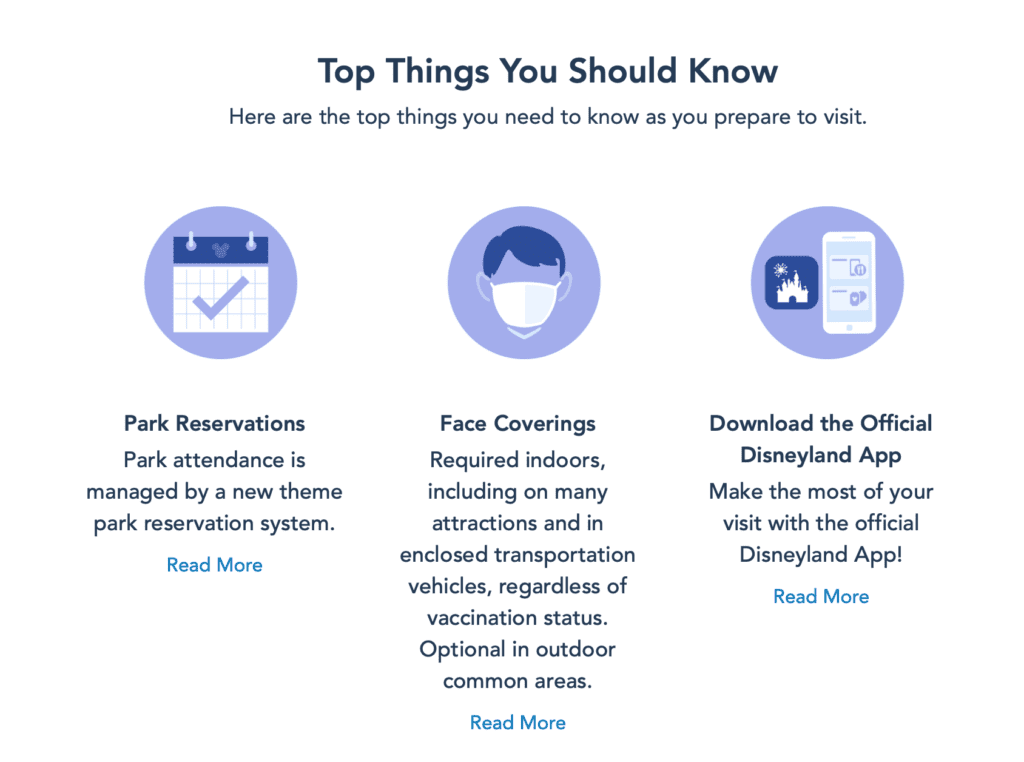 In LA County for example, people are required to wear a mask indoors unless they're eating.
Soon, Los Angeles County residents and visitors will need proof of vaccination or 72-hour negative coronavirus test result to enter some places of business.
Naturally, this is what's often being referred to as the LA County Vaccine Mandate.
So, you might wonder…
---
What county is Disneyland in? Disneyland is located in Orange County (OC), in Anaheim, California (OC). In other words, Disneyland is NOT in Los Angeles County (LA County).
---
Because of this, Disneyland is not required to follow the rules of LA County. It only needs to fulfill the requirements of Orange County in Anaheim.
The next question, then, is about how Orange County and Disneyland are dealing with the vaccine situation. (Here's the Orange County Covid-19 health guidance website.)
---
Does Orange County have a vaccine mandate? At the moment, there is no requirement to be vaccinated or show proof of vaccination to enter places of business in the OC. However, some businesses may be required (or requiring) to have their employees be vaccinated or regularly tested for Covid-19.
---
Naturally…
All of these great questions leads us right into the biggest and most important questions of the day.
Here's the Q&A for questions regarding vaccines and masks at Disneyland & California Adventure in Southern California right now.
Note: These policies may change at any time at the discretion of governing bodies, municipalities, and The Walt Disney Company.
---
Does Disneyland require proof of vaccination? No, Disneyland does NOT currently require proof of vaccination. While California strongly recommends every guest be fully vaccinated, there is NOT a Disneyland vaccine mandate at this time. You can enter both Disneyland and California Adventure without being vaccinated for Covid-19. There is no requirement to show any proof of vaccination in Disneyland right now.
---
Does Disneyland require masks? Yes, Disneyland does require guests to wear masks indoors and on certain attractions. Masks are optional for guests in most outdoor common spaces.
---
Here's how the official Disneyland website puts it for all guests:
"To enter a theme park, Guests (ages 3 and older) will need a valid ticket and a theme park reservation for the same day and same park they want to visit.
The State of California strongly recommends that all Guests be fully vaccinated or receive a negative COVID-19 test prior to entering the Disneyland Resort. Face coverings are required for all Guests (ages 2 and up) while indoors, including on many attractions and in enclosed transportation vehicles, regardless of vaccination status. Face coverings remain optional for all Guests in outdoor common areas.
Certain parks, hotels, restaurants, attractions, experiences and other offerings may be modified or unavailable, have limited capacity, and are subject to limited availability or even closure, and park admission and offerings are not guaranteed. View important details about returning to the Disneyland Resort."
Disneyland Vaccine Mandate & Mask Mandate Summary
Disneyland (which is in Orange County, CA)

does not require

proof of vaccination right now.
Disneyland

does require

face coverings (masks) for indoor spaces and some attractions.
Masks (face coverings) are

optional

for guests in the majority of outdoors areas.
Now, with all of this helpful Disney Parks vaccine and mask health info in your tool belt…
You should have everything you need to plan your Disneyland and California Adventure vacation or day trip with ease and confidence!
Check back here and on the official Disneyland website for updates.
Have a magical day!
Check This Out Next
Do Disneyland & Walt Disney World Still Require Face Masks in 2022?
Where to Buy Disney Face Masks: Mickey, Toy Story, & More
Share this post on your Facebook, Twitter, or Pinterest page with the easy share icons below.
Neal Tucker is one of the world's most engaging Disney influencers, with thousands of views and responses across his blog, podcast, and social media profiles every month.
Get started with more D Is For Disney content here