The world loves collectibles, and digital collectibles are now all the rage, including the brand new Disney NFT collection. This series of digital art sculptures includes iconic characters and items such as Mickey Sorcerer's Hat from Fantasia, Elsa from Frozen, WALL-E, as well as Homer Simpson and Bart Simpson (and Bart's skateboard) from The Simpsons. But now, people are wondering, "Disney NFT? Where to buy?!" Or, put another way: "How to buy Disney NFT?" Read on, intrepid collector, for the answers to all these questions and more. This is your complete guide for where and how to buy Disney NFTs on the VeVe app for Google and Apple devices. The NFTs are being released in celebration of Disney Plus Day (Disney+ Day).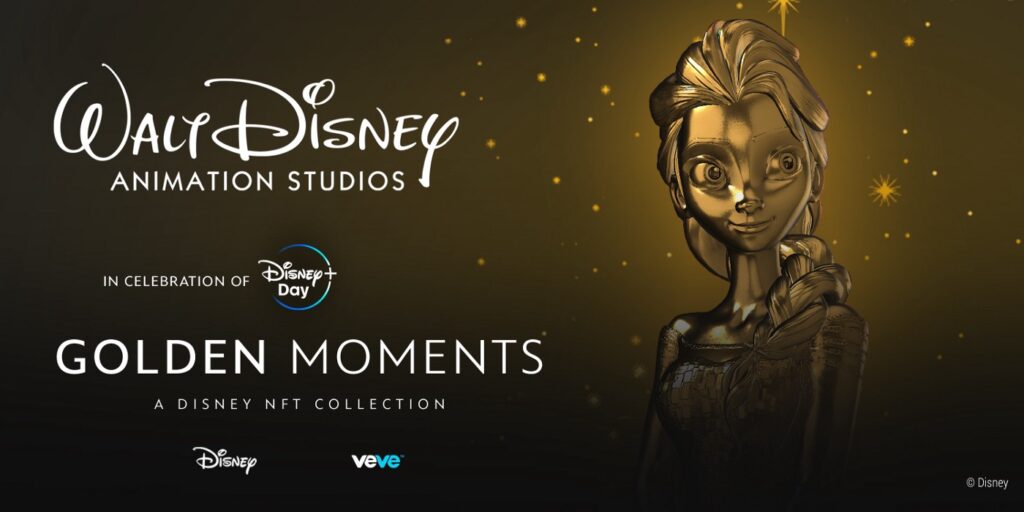 Note: Images on this page courtesy of Disney & VeVe, unless noted otherwise.
Disney NFT Golden Moments Blind Bag Series on VeVe App
If you want to know where to buy a shiny, golden Disney NFT…
Then we've got great news for you:
You're in the right place!
But first, a quick explanation…
---
What is an NFT? NFT stands for non-fungible token, which is essentially a fancy way of saying "digital art". With the growth of cryptocurrency, it's easier than ever to create and sell and distribute art and collectibles that exist only in the digital world. One of these collectibles is called an NFT.
---
People love NFT's, and for good reason: they're highly collectible, super transportable, and a ton of fun.
That being said, NFTs are also essentially a form of investment. Making sure you know how much money you have available to spend within your budget is obviously super important. AKA, personal finance 101!
Whether non-fungible tokens are a fad like Yo-Yo's or something that's here to stay, time can only tell.
But there's no reason not to join the fun! And that's one reason why Disney is likely getting in on the game.
---
Now, you want to know…
Disney NFT Where To Buy? The exclusive marketplace for the new Disney Golden Moments NFT collection is the VeVe app, available on iPhone and Android devices through their respective app stores.
In other words…
Where to buy Disney NFTs? You can buy a Disney NFT on the VeVe app, while supplies last. But hurry! They run out fast, and then they're only available on the resale market (usually for much higher prices).
---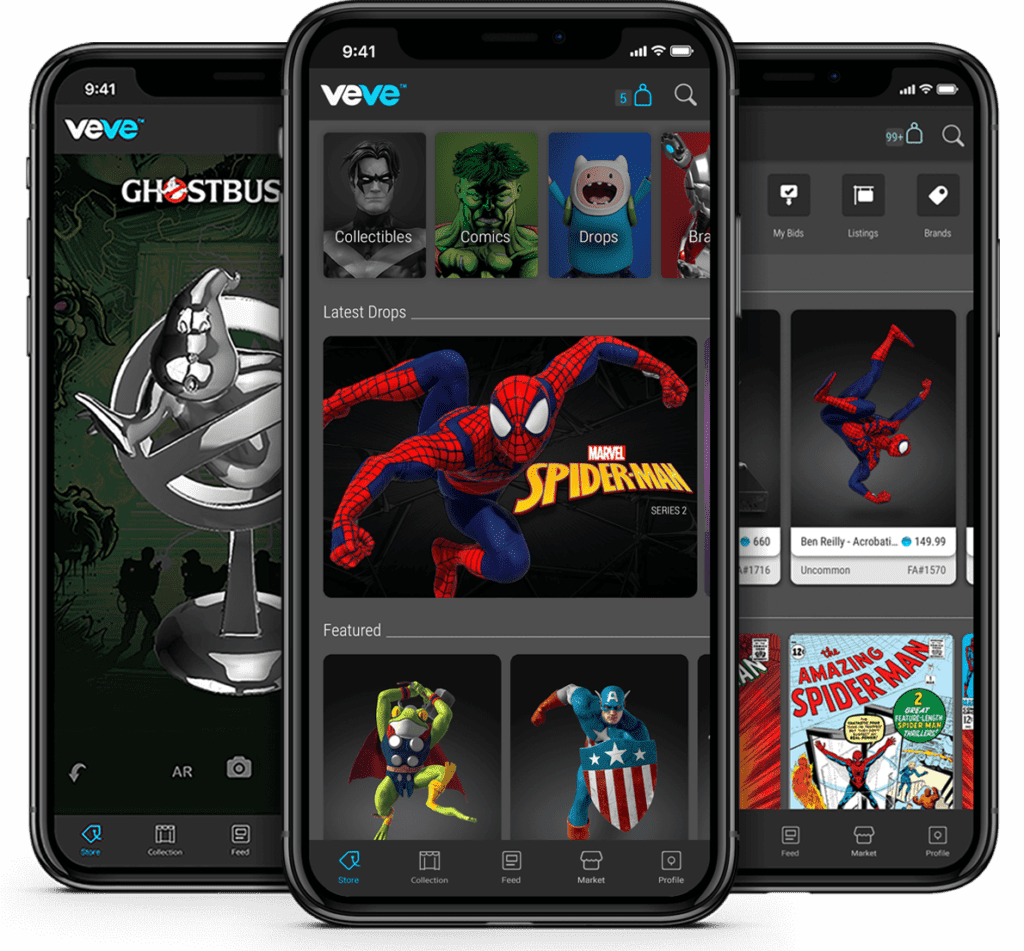 How to Buy Disney NFT on VeVe App
Alright, if you're looking for how to buy a new shiny Disney NFT, then here's the deal…
You first need to know which app to download, then how to use the app.
Here's a step by step breakdown for getting and using the VeVe app (what people sometimes call the VV NFT app for short).
Step #1 — Download VeVe App on iPhone or Android.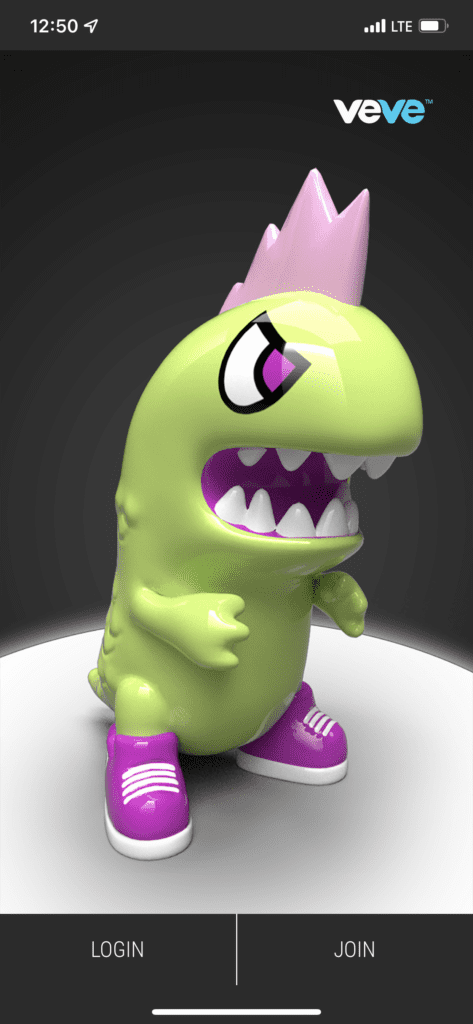 Step #2 — Create a new account or login to your existing account.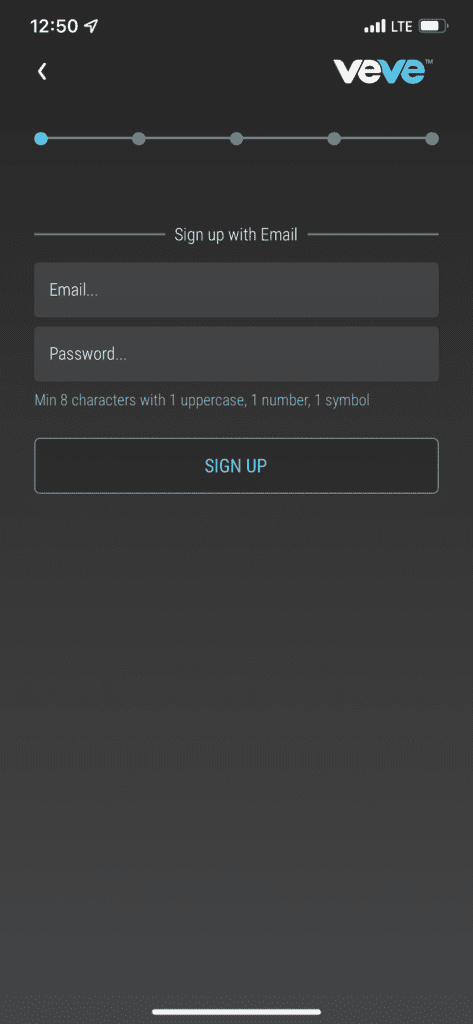 Step #3 — Tap on one of the Disney Golden Moments collections, including Marvel, Pixar, The Simpsons, & Walt Disney Studios.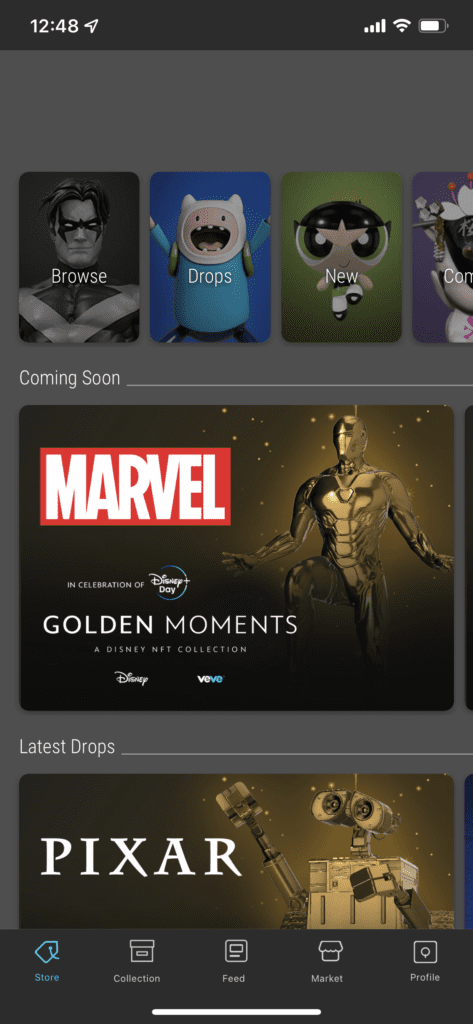 Step #4 — Find the Blind Bag you want and purchase gems to buy the NFT. [

NOTE: 1 Gem = $1.00 (in US Dollars)

].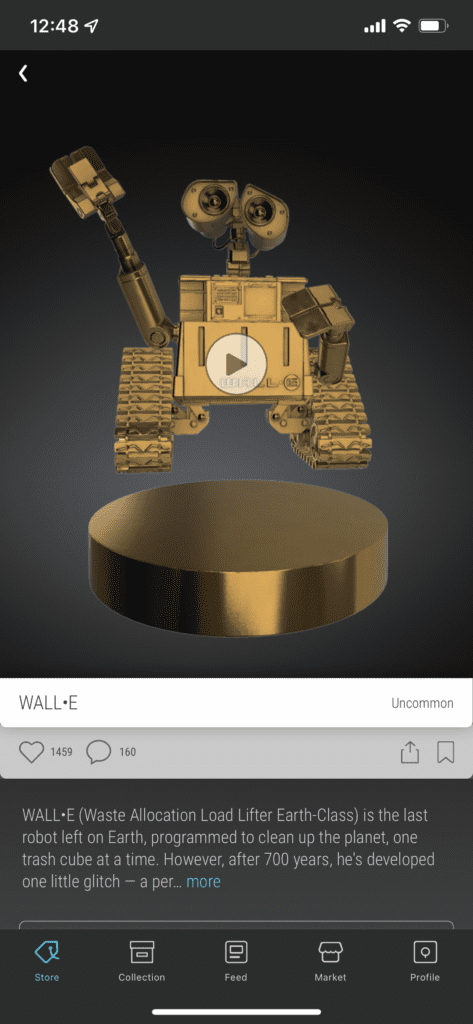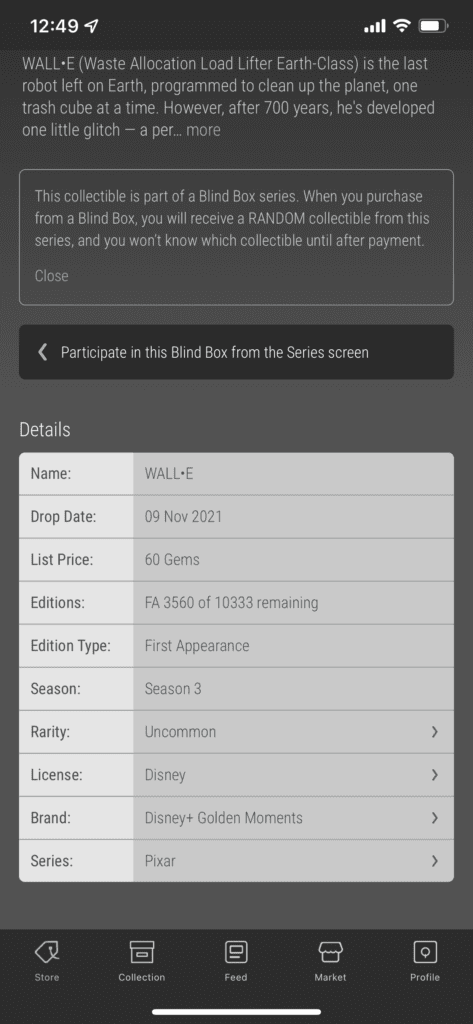 Step #5 (OPTIONAL) — Sign up for Disney NFT new release alerts.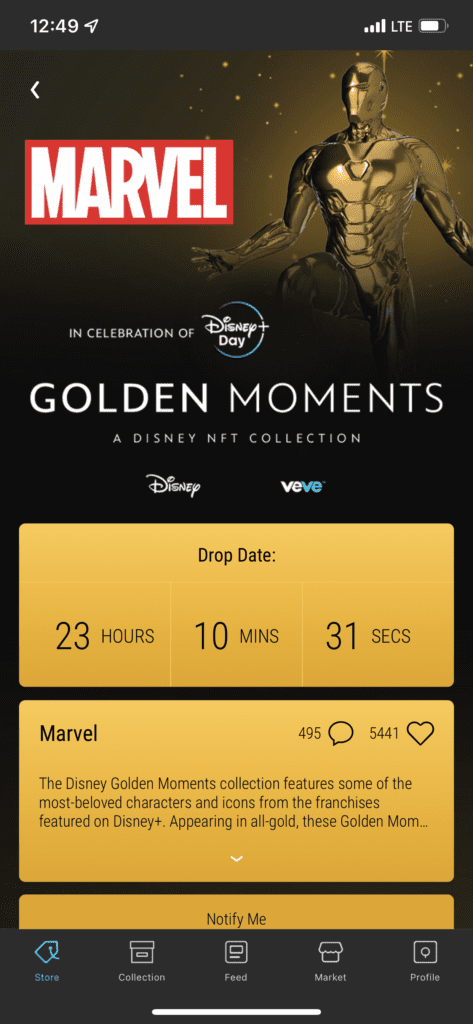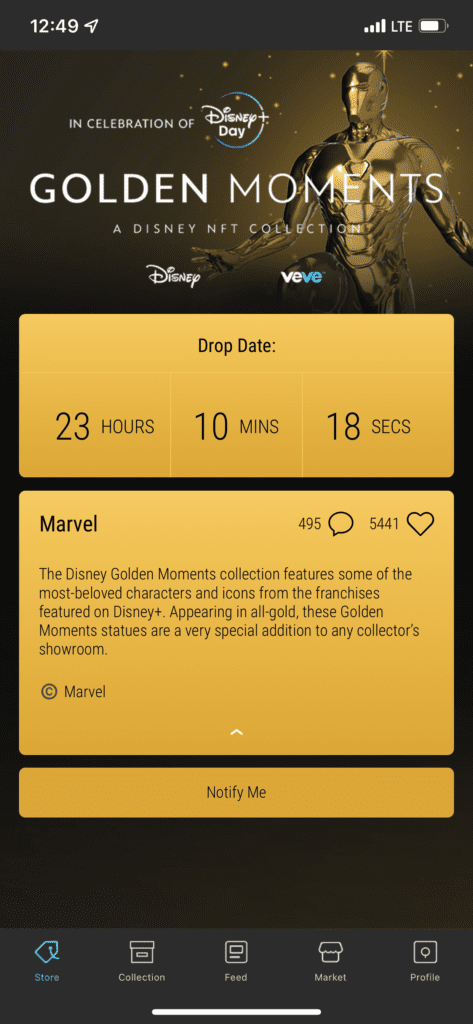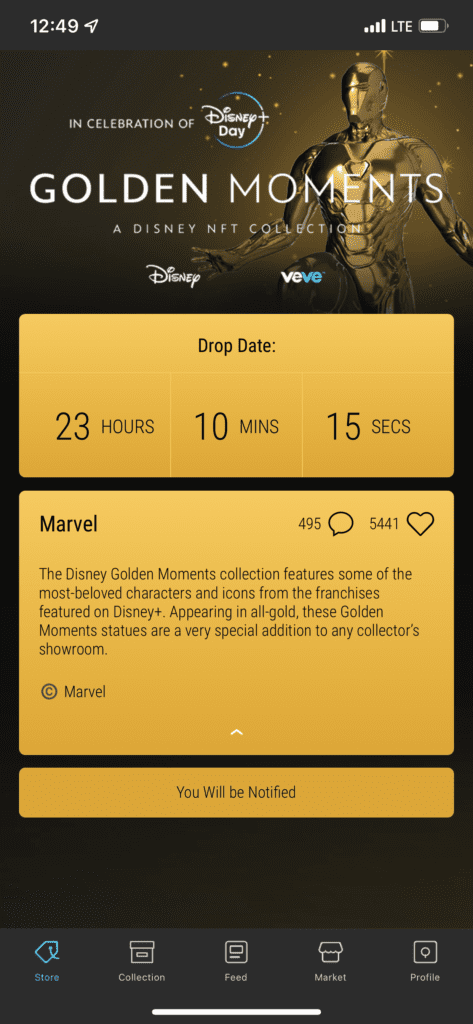 Pro Tip: You can also follow VeVe on Twitter to get all the VV NFT drops alerts.
And that's it!
If you follow those directions…
You'll be on your way to building an incredibly awesome collection of Disney NFT fun in no time.
Disney NFT Golden Moments Blind Bags: Full Collection
Curious to see the whole entire collection before you sign up?
We've got you covered!
Here is the full lineup of Disney Golden Moments NFT Blind Bags…
Disney & VeVe NFT Videos
Are you more of a visual learner?
Then check out these awesome tweets and YouTube videos from Disney, VeVe, and more on the new Disney+ Day NFT release excitement.
As well as what has been released so far.
Including non-Disney features like Back to the Future, and a whole lot more!
Disney NFT Tweets
How to Get Free Disney+ with NFT Purchase
Another perk of getting a new Disney NFT is that you may be eligible to receive Disney Plus for FREE!
That's right…
As you can see in the post on Twitter below, Golden Moments Blind Bag purchasers may receive 3 months or 12 months of Disney+ completely free.
That's a good deal, if you ask me! 😀
Disney NFT Videos
Have a magical day!
Disney Plus Day 2021: Fall Date, Details, & Shang-Chi Streaming Premier
Share this post on your Facebook, Twitter, or Pinterest page with the easy share icons below.
Neal Tucker is one of the world's most engaging Disney influencers, with thousands of views and responses across his blog, podcast, and social media profiles every month.
Get started with more D Is For Disney content here