Have you recently encountered a Disney Plus error wrong version number or error code? Well, there's good news and bad news. The Bad News is that there is currently no official workaround or solution for this issue. Because of that, there's not a lot of information on how to fix it. The Good News is that we've done a little digging. Here is everything we've found so far…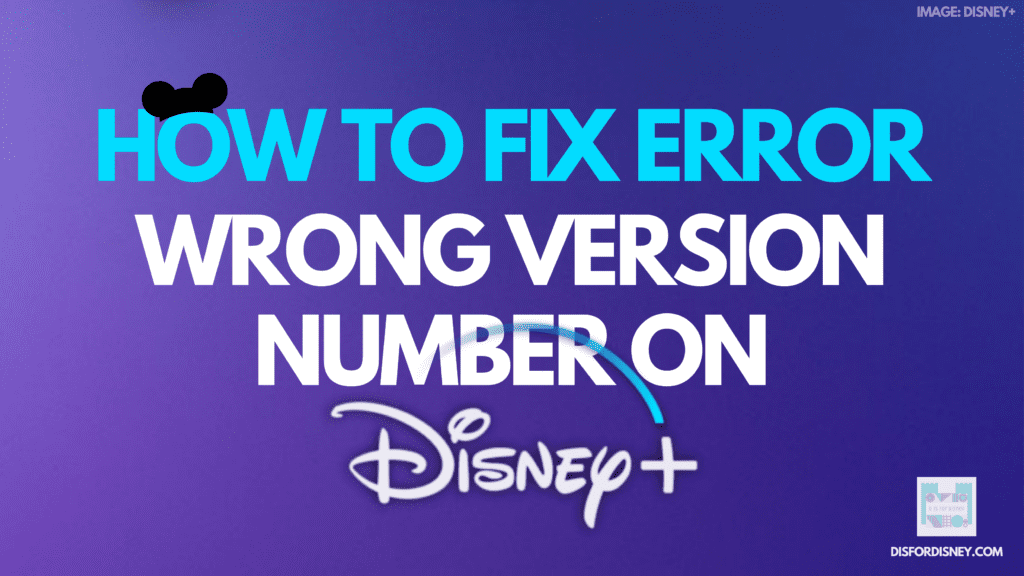 What is the Disney Plus Wrong Version Number Error?
Here's what we know so far about this strange new error with Disney+ and getting a wrong version number message or notification on your screen.
First of all, we've discovered a conversation about this on a community page of Roku.
On the page, user hrd23 complained about their Disney Plus app no longer working.
They also keep getting this error message: error:1408F10B:SSL routines: ssl3_get_record:wrong version number.
Check out the image below for a screenshot of their conversation: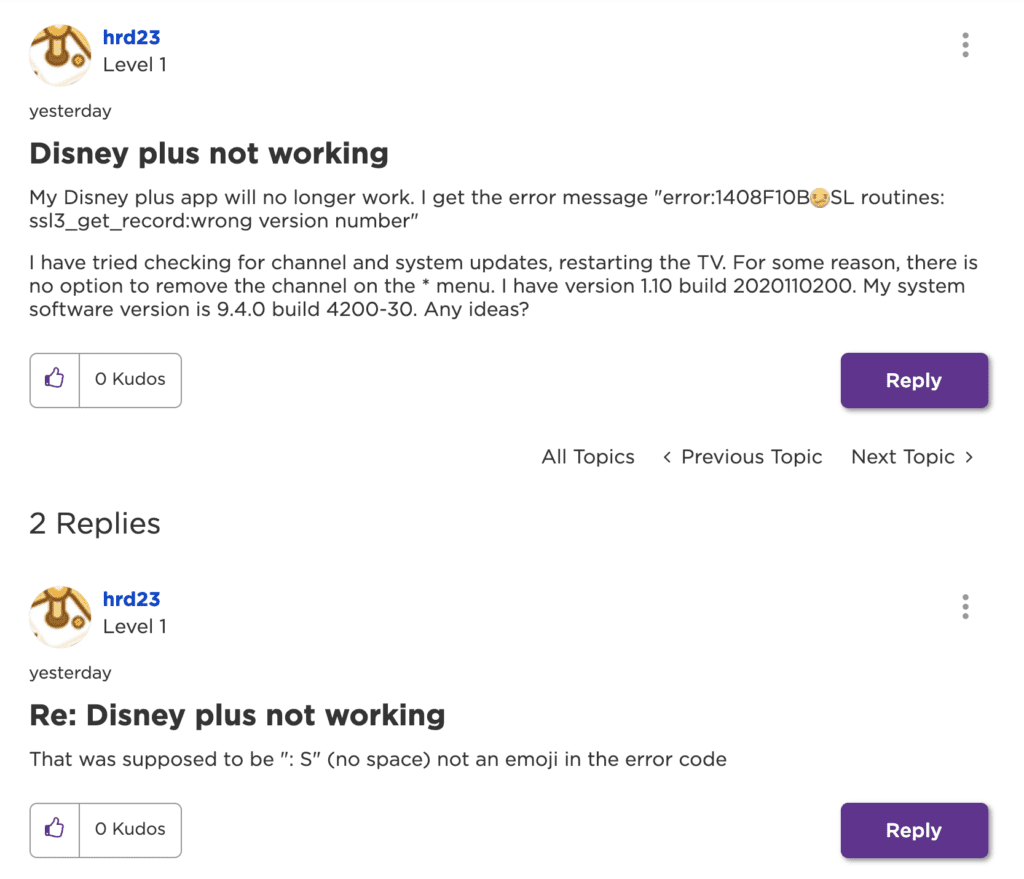 According to User hrd23, they've tried checking for channel and system updates, restarting the TV, and removing the channel from the menu.
Even after all that, though, there was no still option to remove the channel in the menu, and none of the attempts to solve the "wrong version number" error worked.
How to Fix Disney Plus Error Wrong Version Number?
After taking a look, a user named Visitor45763 offered this reply in an attempt to help the original user fix their problem with the Disney Plus error / wrong version number: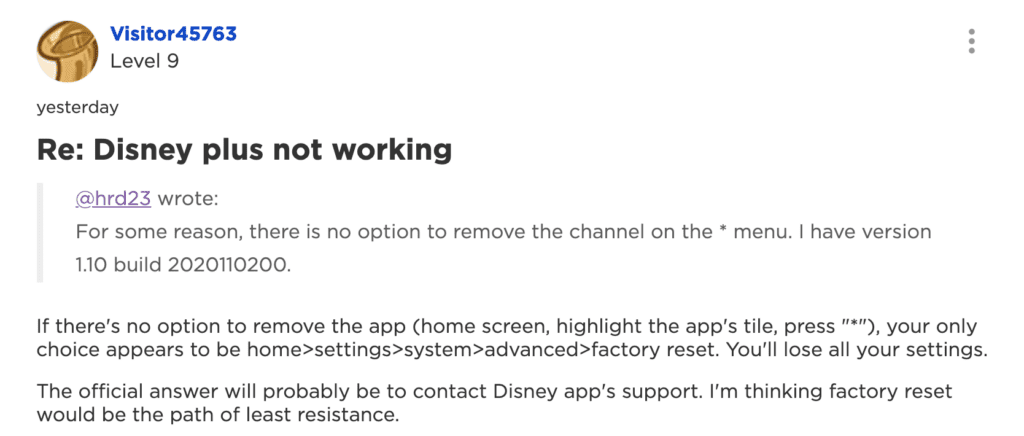 How to Fix Disney+ on Roku with Remote
Basically, you would have to navigate Roku's home screen, highlight the Disney App tile, and press the star button on the remote.
Watch this YouTube video on how to do just that:
If there's no option for this on your device/screen, then you could reset your settings.
For Roku device users, that would mean following this path:
Home
Settings
System
Advanced System Settings
Factory Reset
If you're using Roku and you can't remove the Disney Plus app, you might also want to consider that it's a Roku problem, according to Visitor45763.

How to Fix the Disney+ Error Message on Other Devices
If you're using a different device, then we recommend trying the following:
Turning your device on and off again.
Making sure your device or the Disney Plus app is updated.
Uninstalling and reinstalling the app.
What If None of These Fixes My Problem?
If none of these potential solutions work to fix your Disney Plus problem…
Then "the official answer would probably be to contact Disney app's support," as Visitor45763 puts it.
The best possible way to find a solution to Disney Plus Error Wrong Version Number is to contact Disney Plus customer service. They have agents available for chat 24/7 to help you get this issue sorted as quickly as humanly possible.
There may not be an official solution for now, but once it comes out, we'll update you right away.
Have a magical day!
Keep Reading
How to Contact Disney Plus Customer Service Number in the US
Share this post on your Facebook, Twitter, or Pinterest page with the easy share icons below.
Neal Tucker is one of the world's most engaging Disney influencers, with thousands of views and responses across his blog, podcast, and social media profiles every month.
Get started with more D Is For Disney content here