Disney Cruise Line vacations have all received cancellations for the next several months, including from the United States, Canada, and Europe.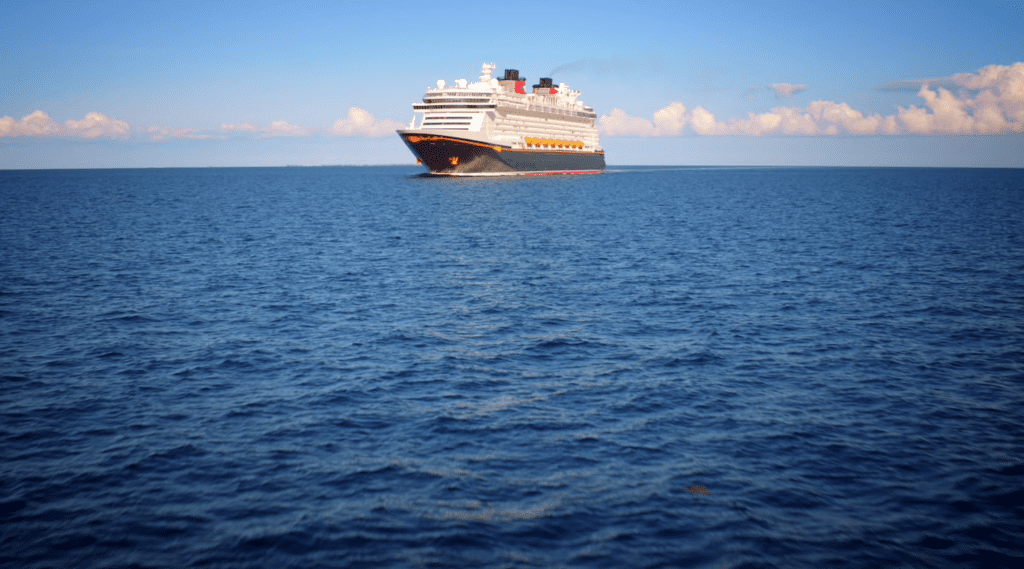 What Disney Cruises Are Cancelled for 2020?
Disney Cruise released a lot of very helpful information on their official website about upcoming cruises and vacations that have been cancelled.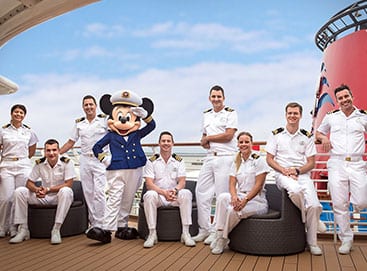 See the statement below for Disney's guidance on which trips are cancelled.
On May 29, 2020, the Canadian government extended its decision to not allow cruise ships to dock in Canadian ports through October 31, 2020. As a result, it is necessary for us to cancel Disney Wonder sailings scheduled to embark and/or debark in Vancouver through September 14, 2020. We are also evaluating the Disney Magic sailings scheduled to visit Canadian ports this October, but have not made changes to any itineraries at this time. Once a decision is made, we will reach out to Guests booked on these sailings.

Disney Cruise
As you can see, according to the website the following information has been released and updated:
Disney Magic sailings through October 2, 2020
Disney Wonder sailings through September 14, 2020
Disney Dream and Disney Fantasy sailings through July 27, 2020
Cruises departing from Canada have been cancelled through September 14, 2020
All other cruise departures have been canceled through July 27, 2020
So, if you booked a reservation for a Disney Cruise Line vacation out of Canada between now and September 14th, it has now been officially cancelled due to the global situation.
The same goes for any DCL trips previously booked that leave out of anywhere else through July 27th of this year.
Why Are Disney Cruise Line Vacations Cancelled So Far in the Future?
Now, what about the reasoning behind the cancellations happening so far out in the future?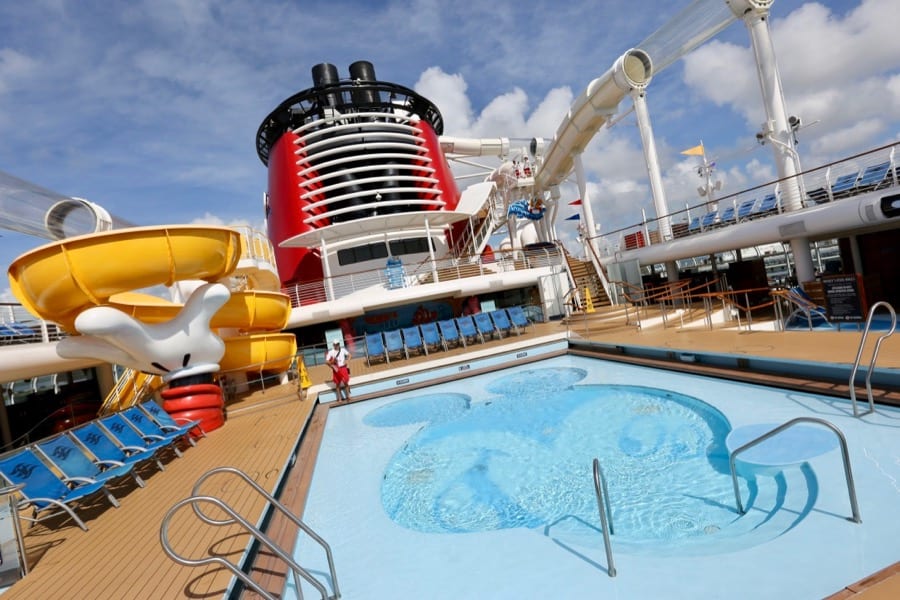 Along those lines, Disney has provided a serious of helpful, informative statements on the cruise line website to help answer questions about their reasoning for the mass cancellations.
I've reprinted below, in its entirety, the quote from the DLC updates page:
As we previously shared, with the well-being of our Guests, Crew Members and Cast Members our top priority, and in line with direction from the U.S. Centers for Disease Control and Prevention, Disney Cruise Line has suspended all other new departures through July 27, 2020 at this time.

Disney Cruise
In other words, it simply is not safe, given what we know now about the spread of the illness around the world and the current global situation.
Disney considers the safety and wellbeing of its employees and guests a top priority, as is evidenced by their handling of closing the parks and the slow reopening process.
Of course, Disney wants every experience to be a magical and fun one.
Keeping that in mind, it's not a real surprise that these cruise trips have been cancelled.
Even so, I do think that they are planning the return of the DLC vacations with as much concern and attention to detail and safety as they have been with the parks. This includes enlisting some Stormtroopers to help keep social distancing in place…
What To Do If Your Disney Cruise Is Cancelled
If your Disney Cruise Line Vacation has been cancelled, you have a couple of options.
We know by now that Disney will never leave anybody hanging. It's just not in their DNA.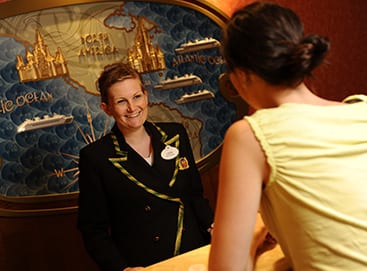 Disney knows that this is an especially difficult situation, as people request time off of work, save up for the vacation, and put a lot of effort, energy, and heart into their family trips.
With that in mind, here's your options, based on what information Disney has released online:
Guests booked on affected sailings will be offered the choice of a cruise credit to be used for a future sailing or a full refund. These Guests and travel agents will receive an email from Disney Cruise Line outlining details and next steps.

Guests who booked their reservation through a travel agent should contact them directly with any questions. Those who booked directly with Disney Cruise Line and have questions after receiving their email should call us at (866) 325-6685 or (407) 566-7797.

Disney Cruise
So, you have a couple of options here once you receive your cancellation email.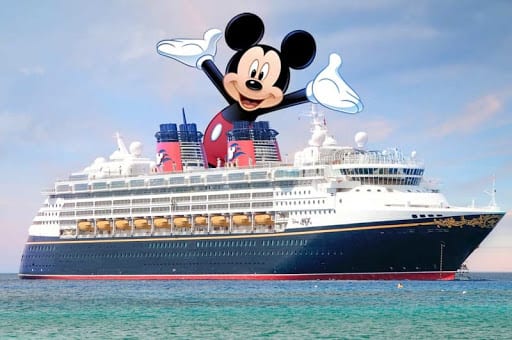 Here they are again:
Cruise credit for a future sailing
Full refund of your trip
Contact your travel agent directly
Contact Disney Cruise Line directly
To reach the Disney Cruise Line phone number, call 866-325-6685 or 407-566-7797. Disney customer service and support is the best in the industry. They can help you out with any questions or concerns you may have about your canceled trip or the credit and refund process.
Full List of Cancelled Disney Cruise Lines for 2020
Scroll down below to see every affected canceled Disney Cruise Line vacation trip that was scheduled for 2020.
If your cruise ship and date is listed below, then the trip was unfortunately cancelled by Disney at this time.
Please see the previous section for refund/credit information and the phone numbers to call for Disney Cruise Line customer support service.
Disney Magic Cruise Ship
June 6-13
June 13-22
June 22-July 1
July 1-13
July 13-18
July 18-25
July 25-Aug. 5
Aug. 5-13
Aug. 13-20
Aug. 20–30
Aug. 30- Sept. 6
Sept. 6-13
Sept. 13-18
Oct. 2-12
Disney Wonder Cruise Ship
June 1-8
June 8-15
June 15-22
June 22-29
June 29-July 6
July 6-13
July 13-20
July 20-27
July 27-Aug. 3
Aug. 3-10
Aug. 10-17
Aug. 17-24
Aug. 31-Sept. 7
Sept. 7-14
Sept. 14-18
Disney Dream Cruise Ship
June 1-5
June 5-8
June 8-12
June 12-17
June 17-21
June 21-26
June 26-July 1
July 1-5
July 5-10
July 10-13
July 13-17
July 17-20
July 20-24
July 24-27
July 27-31
Disney Fantasy Cruise Ship
May 30-June 6
June 6-13
June 13-20
June 20-27
June 27-July 6
July 6-11
July 11-18
July 18-25
July 25-Aug. 1
Related Articles
See my complete guide to Disney Cruise Line Vacations.
Check out the easiest way to understand Disney Cruise onboard credits and placeholders.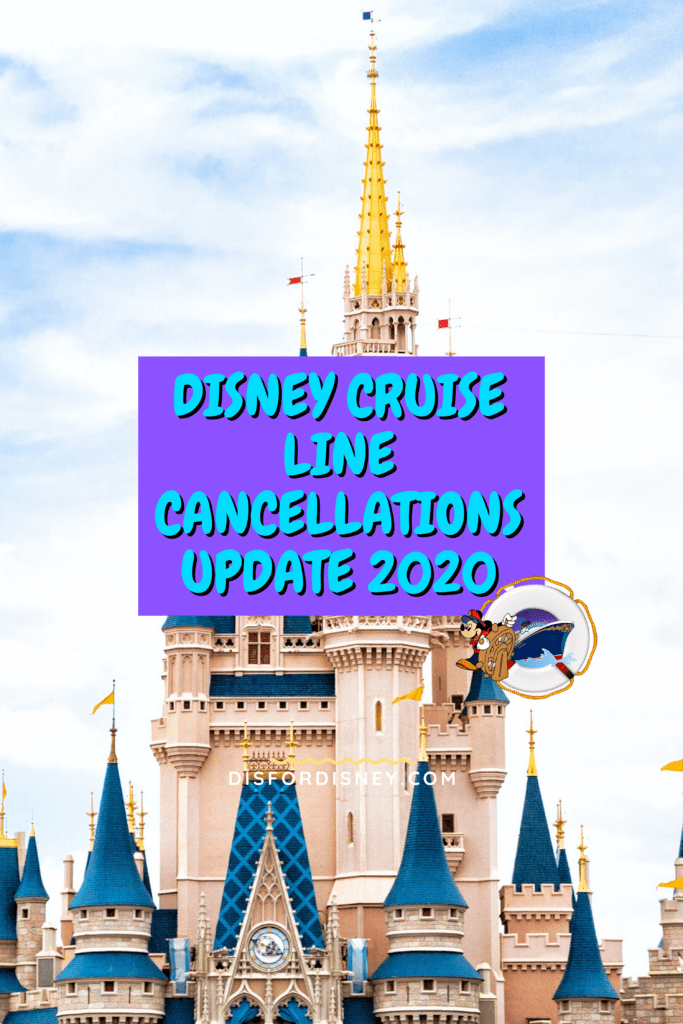 Share this post on your Facebook, Twitter, or Pinterest page with the easy share icons below.
Neal Tucker is one of the world's most engaging Disney influencers, with thousands of views and responses across his blog, podcast, and social media profiles every month.
Get started with more D Is For Disney content here