Shanghai Disneyland has reopened, Walt Disney World is well on its way, and now Hong Kong Disneyland might be close behind.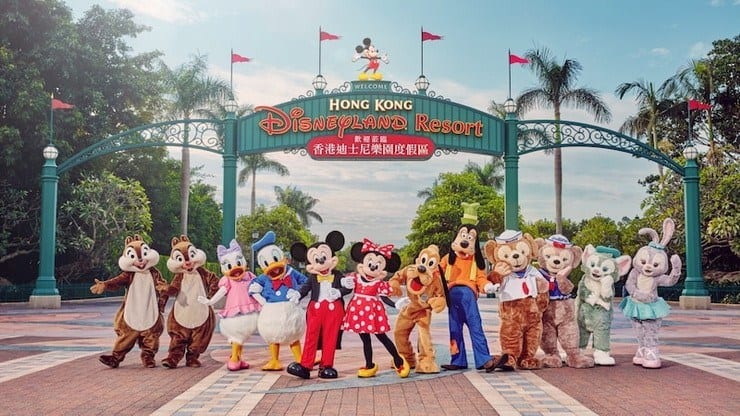 When Will Hong Kong Disneyland Reopen?
For months now, all we have seen from Hong Kong Disneyland's official website has been the same notice that they're closed due to the global situation.
As a precautionary measure in line with preventive efforts taking place across Hong Kong, we are temporarily closing Hong Kong Disneyland Park out of consideration for the health and safety of our Guests and Cast Members. We are in close contact with health authorities and the government about the situation and will announce a reopening date once they determine it is advisable. The Hong Kong Disneyland hotels are available for future bookings and Inspiration Lake Recreation Centre remains open.

Hong Kong Disneyland
As of now, that message is still displayed on the Hong Kong Disneyland homepage.
However, at long last, we finally have some great news.
Sources have confirmed that Hong Kong Disneyland will be "reopening shortly".
At the same time, the second largest theme park in Hong Kong, Ocean Park, will also be reopening soon.
That park is slated to begin its own reopening on June 13th, after having been bailed out by the Hong Kong government during this ongoing crisis.
What Else Do We Know?
Of course, we don't have a specific date yet.
But, we do know that Ocean Park reopens on June 13th. With in that mind, it seems to safe enough to figure Disney won't be too far behind that.
We also know that Hong Kong Disneyland has been going through the process of getting ready to reopen:
Setting up tents for temperature checks
Placing markers throughout the park to remind guests about social distancing
Conducting soft reopening procedures for Cast Members only
With this procedures in place, Hong Kong Disneyland Resort will likely reopen in the near future.
Whatever "reopening shortly" means, I think everyone (myself included) is just ready for the Disney theme parks to get back to normal.
Related Articles
Here's what happened when Shanghai Disneyland Resort reopened
Walt Disney World's new virtual reservation system explained
Share this post on your Facebook, Twitter, or Pinterest page with the easy share icons below.
Neal Tucker is one of the world's most engaging Disney influencers, with thousands of views and responses across his blog, podcast, and social media profiles every month.
Get started with more D Is For Disney content here