The time has come! The moment has arrived! To watch Hamilton on Disney Plus? Well, yes, but also and more importantly to watch how much Jonathan Groff spits when he acts as King George on stage in Hamilton. And these 11 fan reactions are just absolutely perfect.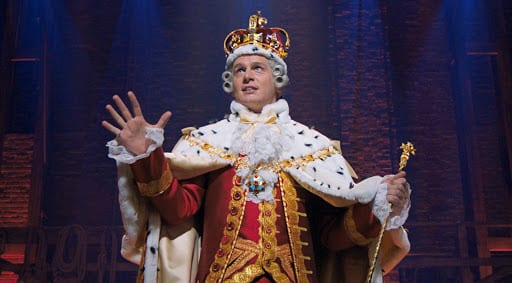 1. To get started, you'll want to see this, just in case you weren't 100% sure you knew what stage spit looks like…
2. There's just something about seeing a professional actor spitting on stage in ultra high definition 4K HD.
3. Not even Pokemon's Pikachu can fathom what's coming out of Jonathan Groff's mouth at the moment.
4. This person who honestly thinks the amount and quality of "The Royal Spit" is literally perfect.
5. And another person who agrees: it's some iconic spit.
6. This Twitter user wants people to leave the poor guy alone. He's just trying to inspire you with some brilliant acting. Let him have his spit!
7. Naturally, there are some who think it's maybe the best part of the whole show…
8. One explanation for all that saliva? Groff is method acting like Brando. Makes sense to me!
9. You know you're wondering what it was like sitting in the front row for an actual live performance of Hamilton. It's like this:
10. Of course, there are some people watching the musical who just, well, can't with all the spitting.
11. And last but not least, a Hamilton fan that found the whole experience brilliant yet again. Including all that Royal Spit…
Keep Reading
See the full cast and runtime of Hamilton on Disney Plus!
Watch Hamilton on Disney Plus
Share this post on your Facebook, Twitter, or Pinterest page with the easy share icons below.
Neal Tucker is one of the world's most engaging Disney influencers, with thousands of views and responses across his blog, podcast, and social media profiles every month.
Get started with more D Is For Disney content here
Join over 7,000+ subscribers and followers of D Is For Disney with Magic Mail. And always feel free to send Neal a message here.