If you're watching the hit new musical on TV today, you might wonder, "What's the Hamilton Disney Plus run time?" AKA, how long is the show itself? For the answer to that question, look no further!


How Long Is Hamilton on Disney Plus?
If you're anything like me, you are probably extremely excited to get to see Hamilton for the first time on your own TV screen, from the comfort of your own couch.
Or maybe you've seen it on stage, but you're just looking forward to seeing it again!
Whichever boat you're in, you likely wonder, "What's the run time for Hamilton on Disney Plus?"
It's a great question, because you want to know exactly long you need to set aside to watch the musical film, either by yourself, or with your friends and family.
For the run time of Hamilton on Disney Plus, look no further than the screen that shows the new hit musical on the streaming platform itself.
As you can see from the screenshot below, the runtime is listed right next to the other helpful info about Hamilton on Disney+.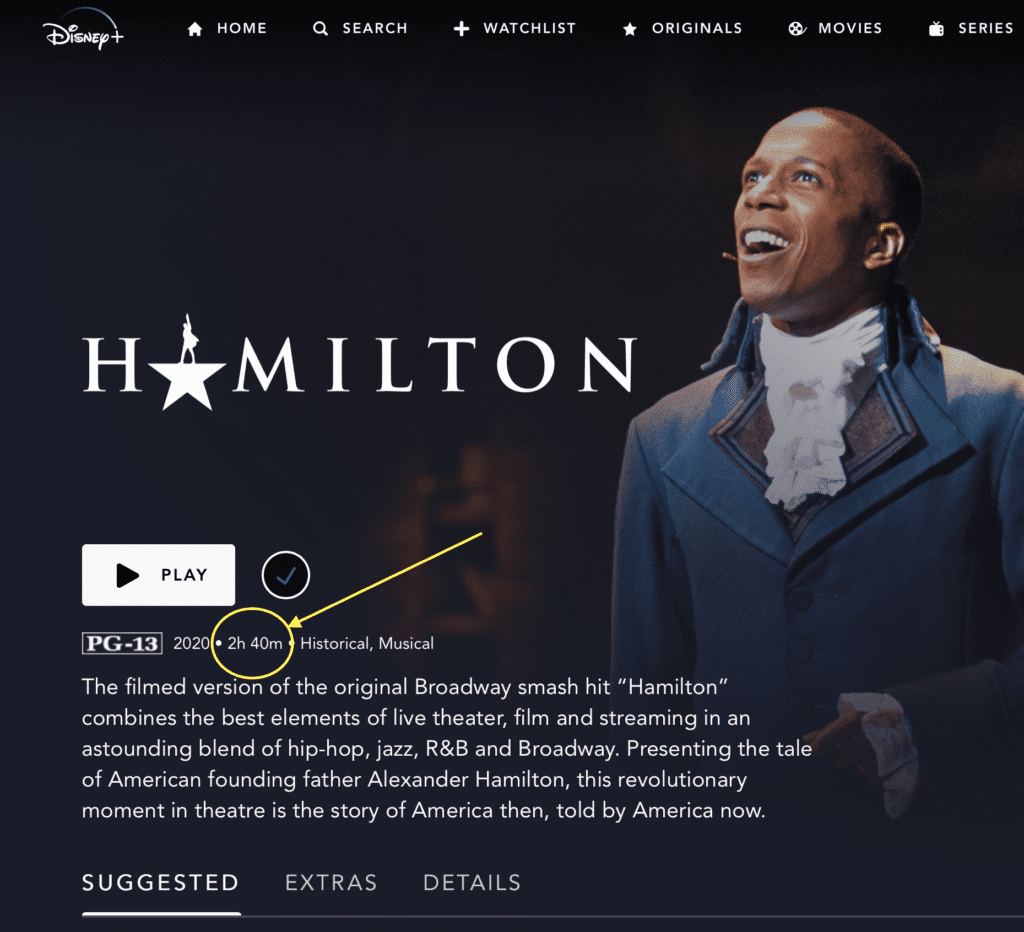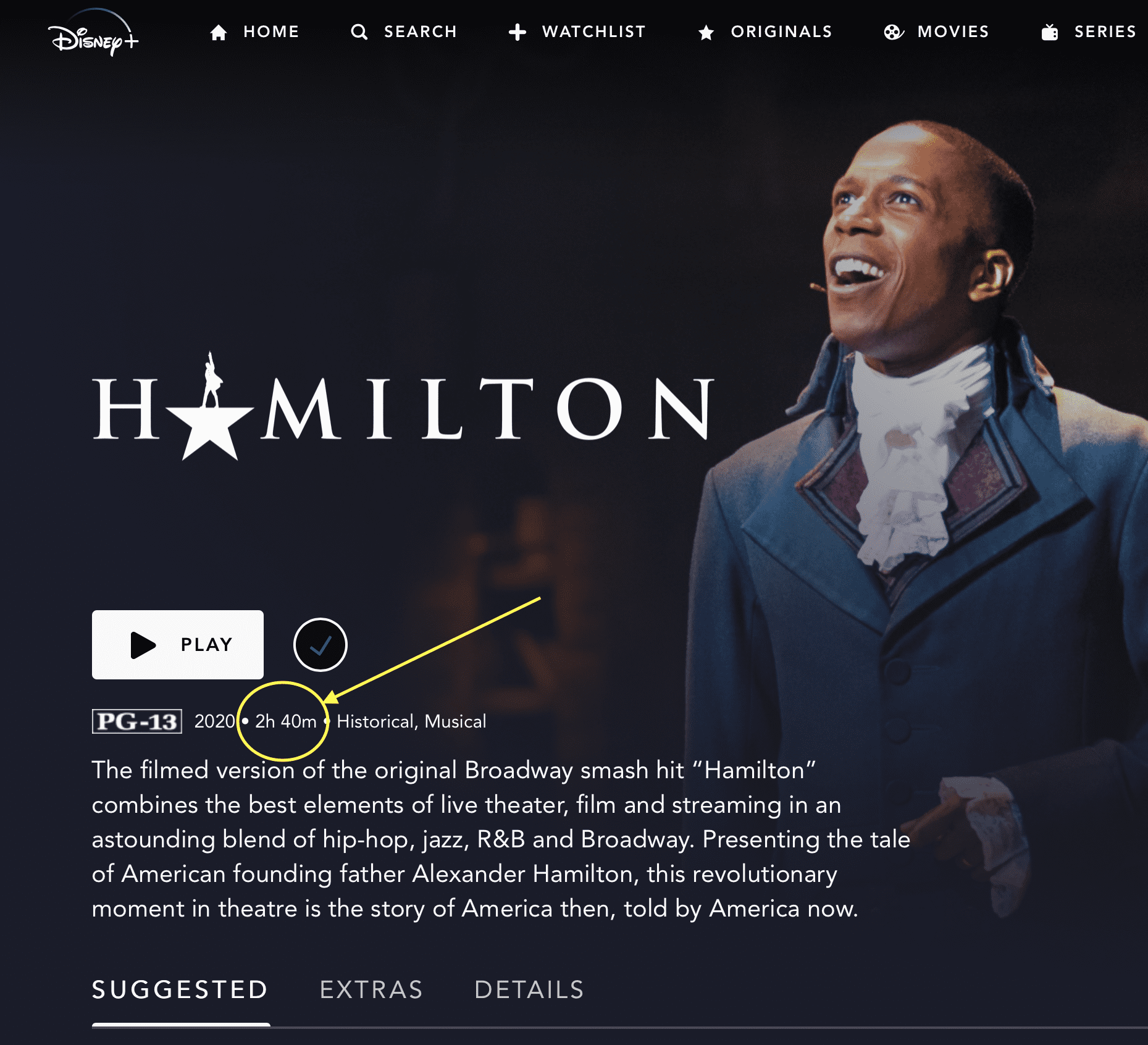 How long is the Hamilton run time on Disney Plus? 2 hours and 40 minutes.
If you're looking for any other info, such as the cast or how long Hamilton will be on Disney Plus, we've got all those answers for you right here:
Don't forget to let me know what you think of the musical after you watch it!
You can drop me a line down in the comments section below, or follow me on Twitter @disfordisney_.
Have a magical day!
Share this post on your Facebook, Twitter, or Pinterest page with the easy share icons below.
Neal Tucker is one of the world's most engaging Disney influencers, with thousands of views and responses across his blog, podcast, and social media profiles every month.
Get started with more D Is For Disney content here