There's a lot of excitement around the full reopening of Walt Disney World, but some guests are wondering what's happening with the new Mary Poppins attraction or ride at Epcot. Here's everything we know so far.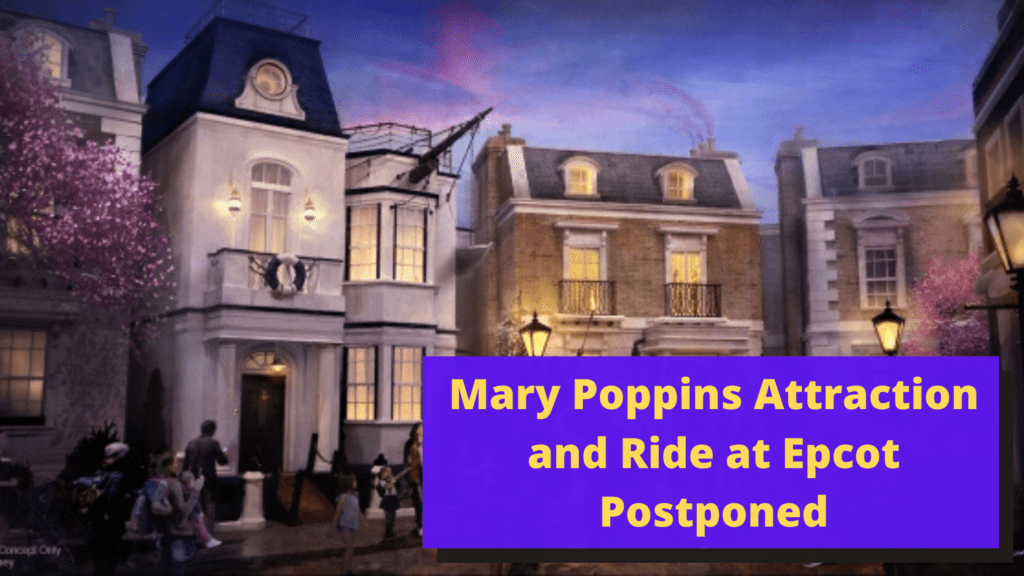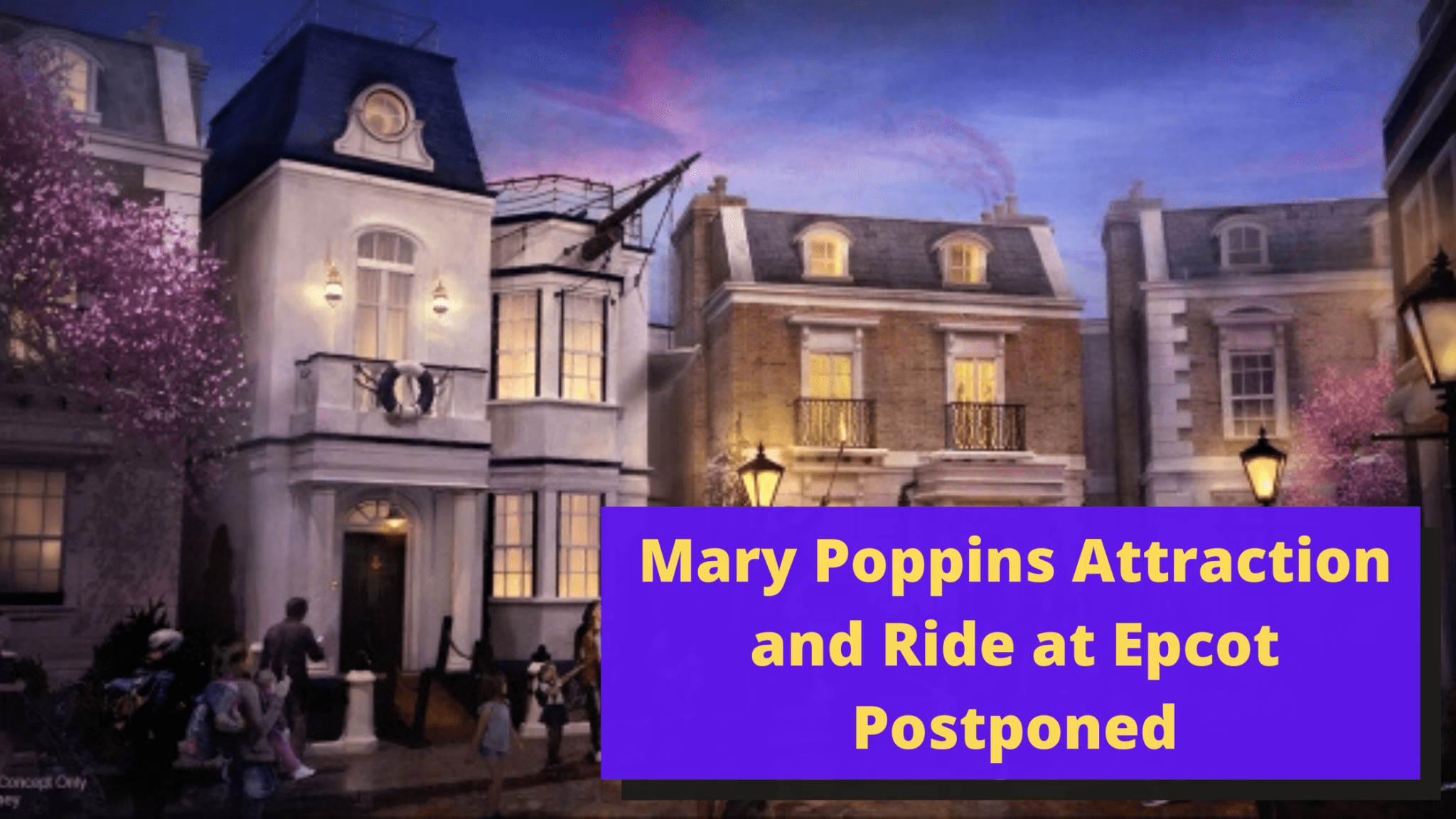 Disney World Reopening Celebration
For many, the reopening of Disney World in Orlando, Florida, is a major cause for celebration and excitement.
With the Disney Parks being closed for so long, it's no wonder that fans around the world are thrilled!
People are once again going to get the chance to be able to stroll through the theme parks, eat the great Disney food, and experience the rides and attractions and characters we've all missed so much, for so long.
That being said, there are some new questions about planned attractions and rides at Walt Disney World.
Namely, the Spaceship Earth refurbishment, and an all-new Mary Poppins attraction and ride experience.
What Is the Mary Poppins Ride Attraction at Epcot?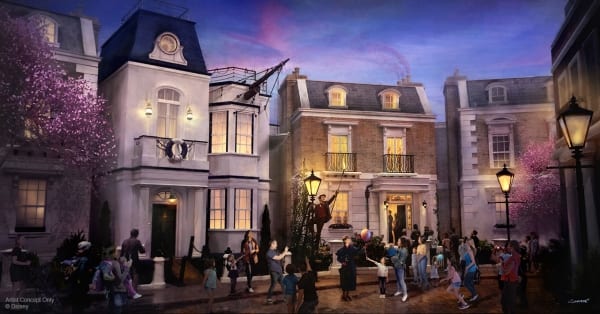 According to Theme Park Tourist, this is what Disney World has been planning as far as the new untitled Mary Poppins ride goes.
Disney has announced that as part of the Mary Poppins enhancements to Epcot's UK pavilion they will be building entirely new neighborhood at the pavilion: Cherry Tree Lane.

This new section of this part of the park will have recreations of Admiral Boom's house as well as Number 17, which is the iconic home of the Banks family.

Though guests will only be able to look at Admiral Boon's House, they will actually be able to enter Number 17 Cherry Tree Lane, to see a recreation of the house made famous by the Mary Poppins films.

And once they enter this house, they will be able to "start their adventure", as this will lead to some kind of attraction.

Disney has not shared what kind of attraction this will be, but rumors seem to indicate that there will be some kind of carousel or themed flat ride in this space. 

Theme Park Tourist
As a lifelong lover of the Mary Poppins stories and movies, I can't wait to see this come into existence at the UK Pavilion!
Also, if you haven't seen the Mary Poppins Returns movie yet, you should definitely watch it soon! It's on Disney Plus or you can get it here.
Is the Mary Poppins Inspired Ride Canceled or Postponed?
Right now, there are perhaps more questions than answers when it comes to the new rides, attractions, and other experiences at the Disney Parks.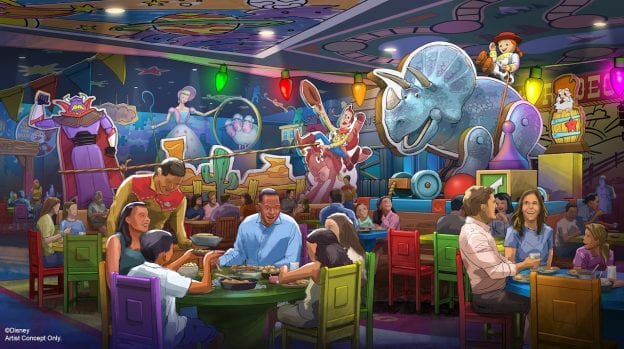 For instance, when will we see the new Marvel Avengers Campus or Woody's Roundup Rodeo BBQ?
These are questions that we don't really know an exact answer to at the current moment.
That said, as far as the Mary Poppins ride at EPCOT, there's very little real information out. Here's what we know:
On July 15, 2020, when EPCOT officially reopened, both "Spaceship Earth: Our Shared Story" as well as the Mary Poppins attraction's sequences were removed from the EPCOT Experience. When asked for comment, a spokesperson for Disney said, "As with most businesses during this period, we are further evaluating long-term project plans. The decision was made to postpone development of the 'Mary Poppins'-inspired attraction and Spaceship Earth at this time."

Wikipedia
So…
Has the Mary Poppins ride and attraction at Epcot been postponed? Yes, according to a Disney spokesman, the Mary Poppins attraction at Disney World has been postponed for the time being, along with a refurbishment for Spaceship Earth.
I hope that helps to answer your questions about the Mary Poppins inspired experience coming to Walt Disney World.
Follow on Twitter so you never miss any of the latest Disney news!
Keep Reading
Shanghai Disney's Zootopia Land Is Gonna Be Hoppin'!
Share this post on your Facebook, Twitter, or Pinterest page with the easy share icons below.
Neal Tucker is one of the world's most engaging Disney influencers, with thousands of views and responses across his blog, podcast, and social media profiles every month.
Get started with more D Is For Disney content here