The construction of the Zootopia land has become a hot topic for Shanghai Disneyland Resort and Judy Hopps fans alike.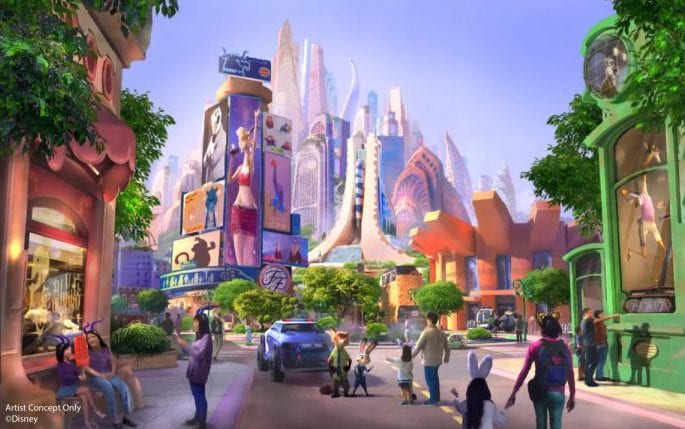 On June 8th, workers installed the first steel column at Shanghai Disneyland. This signifies the start of the vertical construction for this new, highly anticipated attraction area at the Chinese resort.
So far, here's what we know.
Zootopia-Themed Land at Shanghai Disneyland
First of all, we heard about this expansion in January 2019.
Based on the Walt Disney Animation Studios' hit animated movie, this exciting development will be the park's eighth themed land and the first-ever "Zootopia"-themed land at any Disney park.

Thomas Smith, Editorial Content Director, Disney Parks
According to Smith, it would be the second major expansion coming to the Shanghai theme park since it opened in 2016.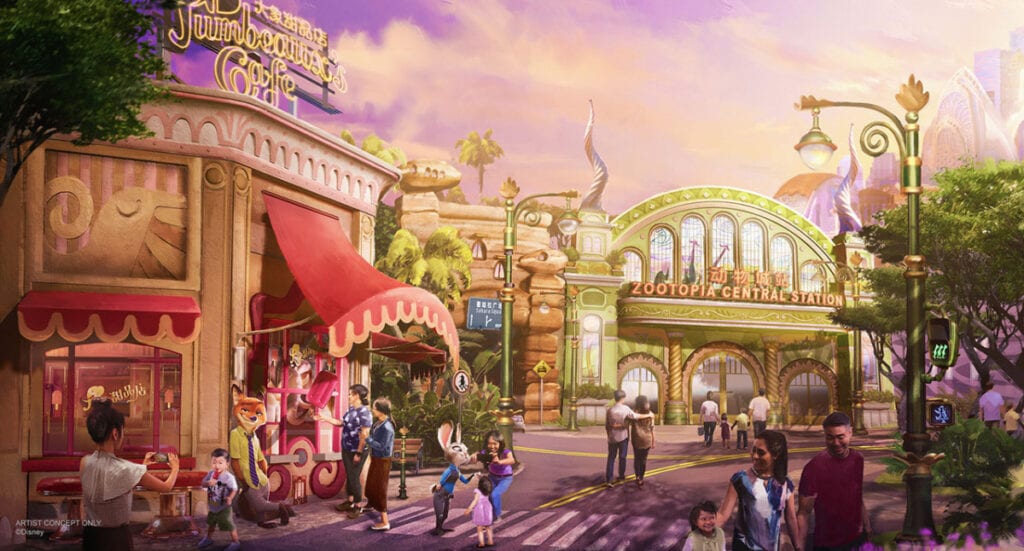 Smith adds that the attraction will enable guests to experience the mammalian and magical metropolis of Zootopia.
Plus, Smith says it will seamlessly blend Disney storytelling and innovative technology. This is something we've come to expect from Disney's theme parks. Just look at Galaxy's Edge for a great example of this.
What's more, it will bring the fan-favorite movie and its characters to life, such as Judy Hopps and Nick Wilde.
Shanghai Disneyland Zootopia will also feature other characters like Gazelle, Flash the Sloth, Chief Bogo, Officer Clawhauser, and Yax the Yak.
Themed merchandise, food, beverage, and entertainment offerings will be available for guests as well.
Latest Updates on Shanghai Disneyland Zootopia
In December of 2019, the main construction finally began, exciting all of us Zootopia fans.
Just recently, new photos have surfaced about its vertical upgrade.
Clearly, the engineers are now hopping to get things done!
Check out the photos below. Image credits: WDW News Today.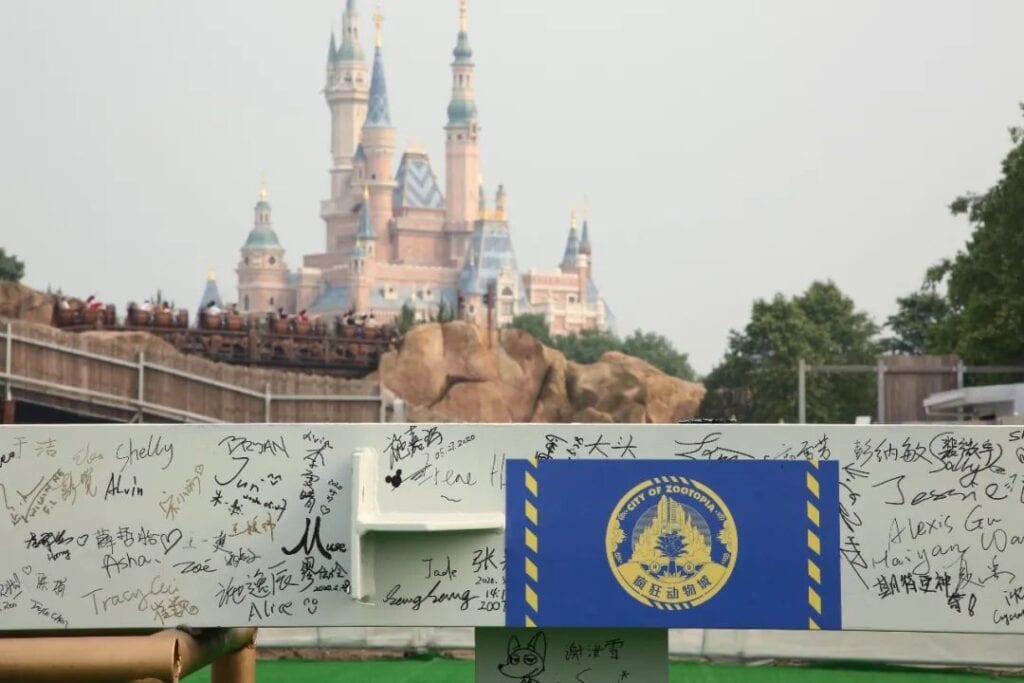 The engineers and workers involved in the said project even signed the first towering column–from top to bottom–before installing it.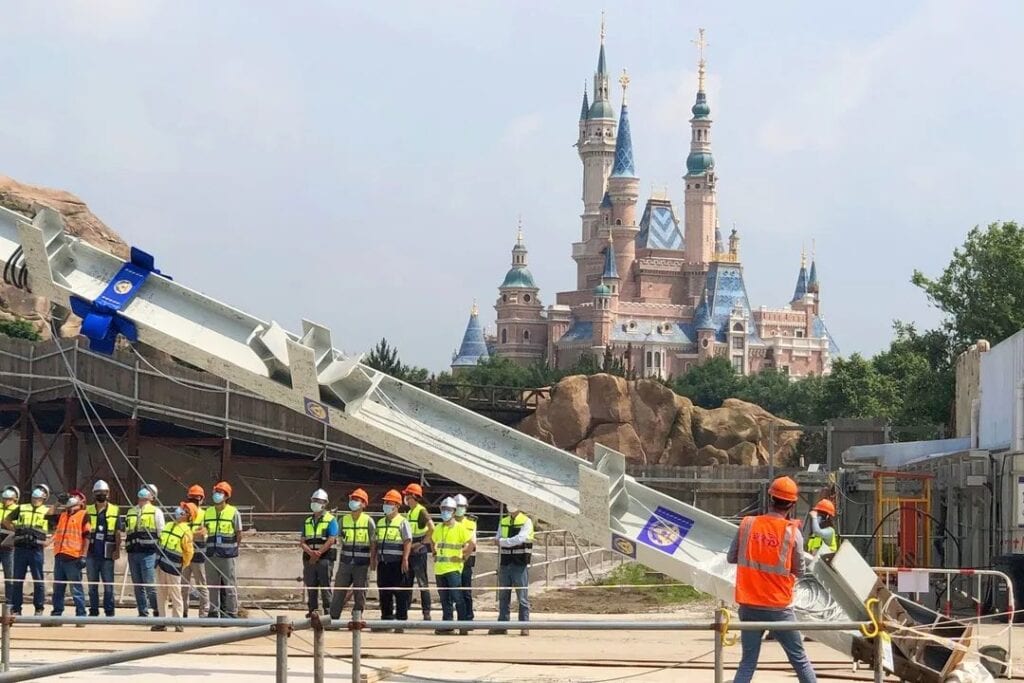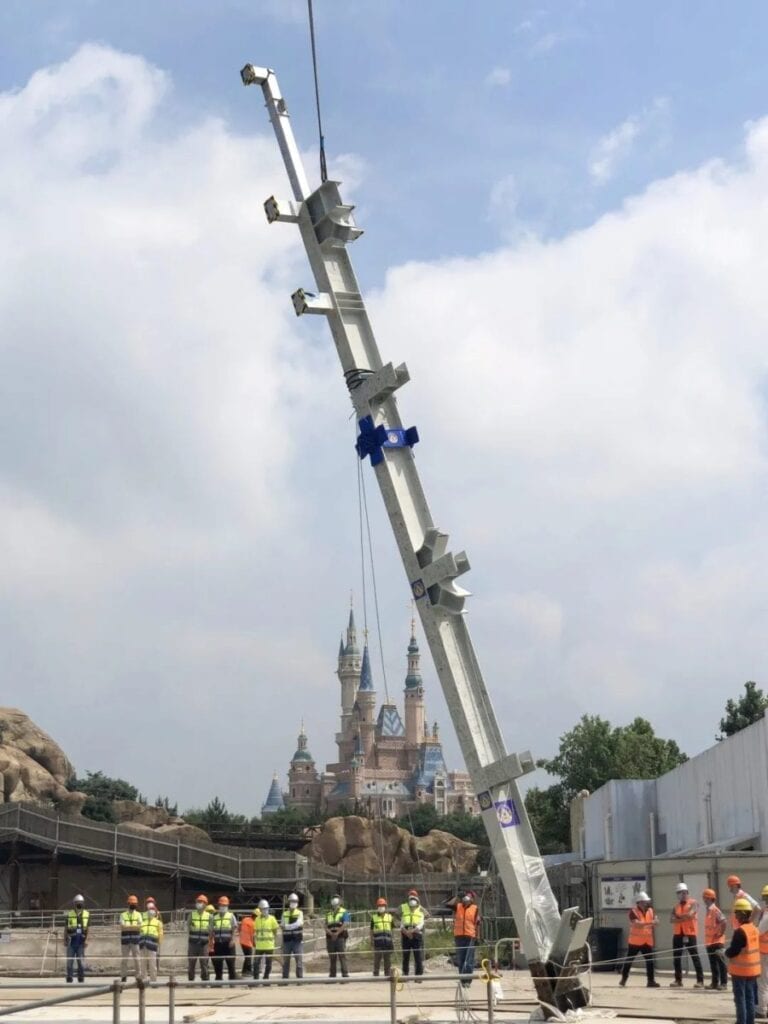 The workers then hoisted the steel column in its proper place.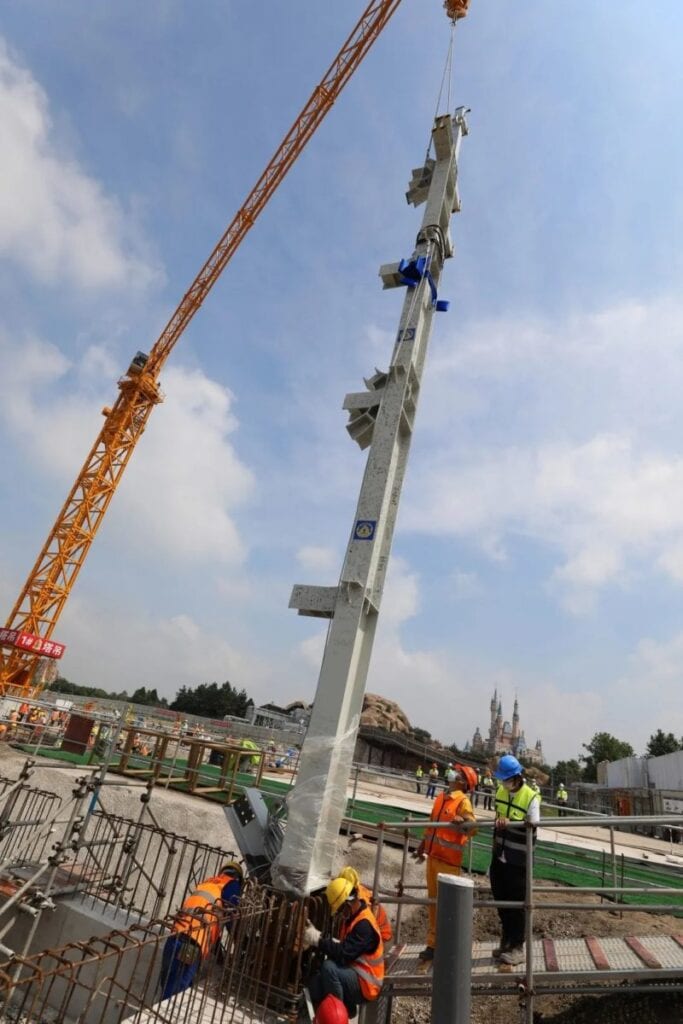 It even had seals of the City of Zootopia.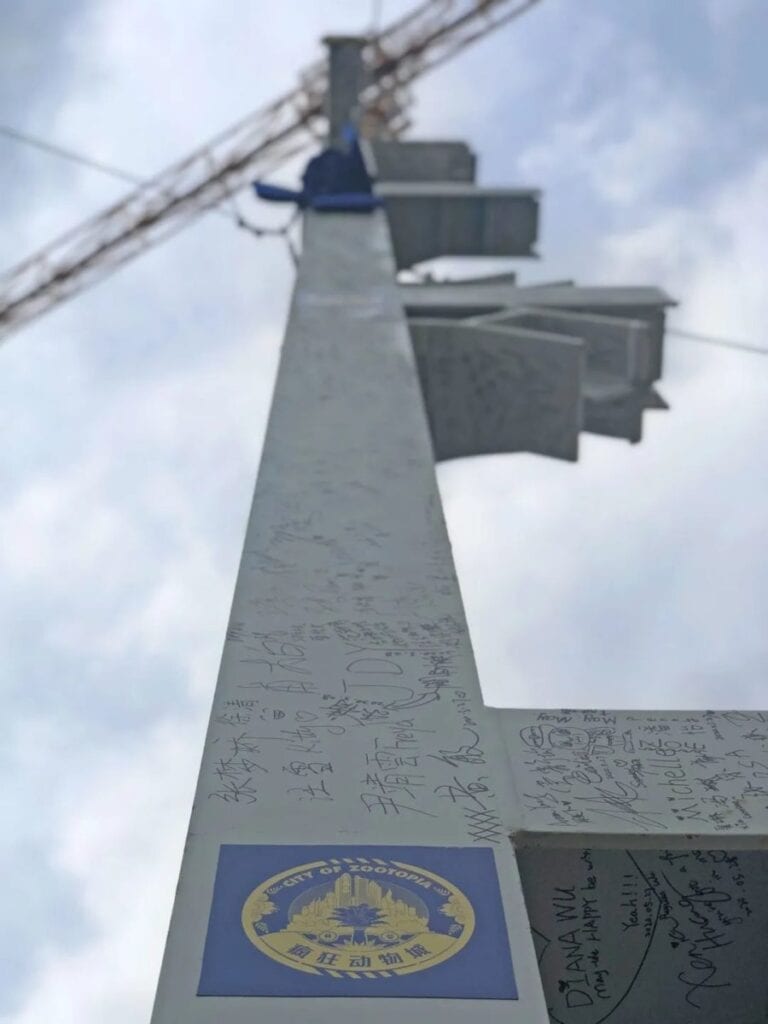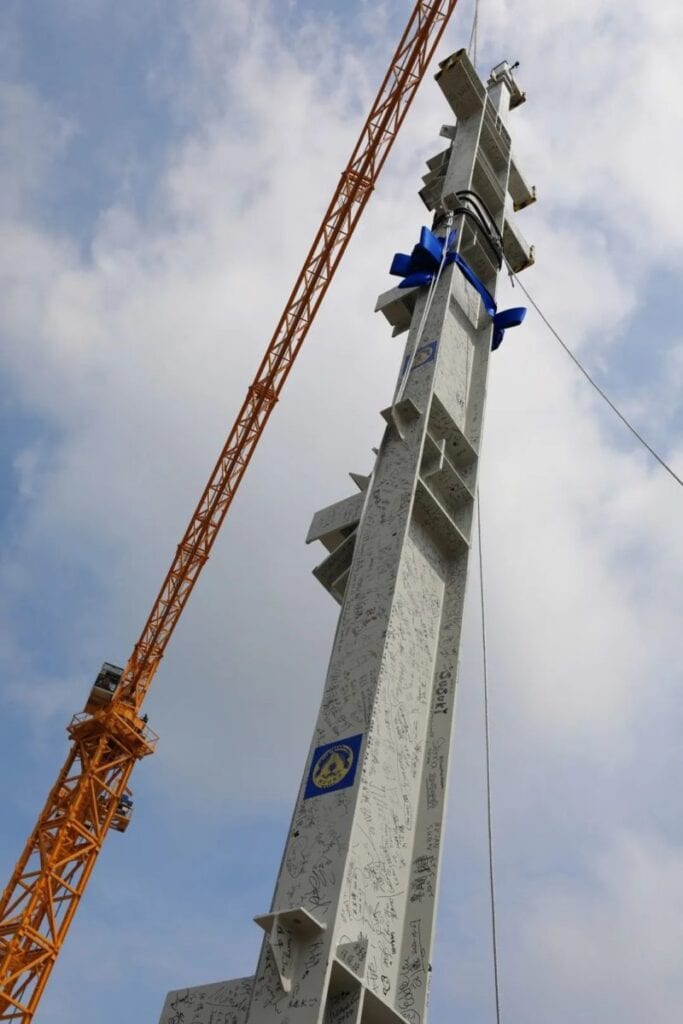 Soon enough, guests will be able to immerse themselves in the Academy-Award-winning animated film and truly become a part of it!
In the meantime, check out this video for the rumored ride at Zootopia Land.
Why Zootopia at Shanghai Disneyland?
Wondering why the attraction will specifically be at Shanghai Disneyland?
Well, it turns out the Zootopia movie was a massive success in China.
It broke box office records and became the country's number #1 animated feature film in history!
That's pretty amazing.
Honestly, my wife and I both absolutely love Zootopia. The characters and storyline are so poignant and moving and apropos of our current situation.
Personally, I think this just means we'll have to visit Shanghai Disneyland as soon as the new attraction area gets built… 😉
Zootopia Land Wrap Up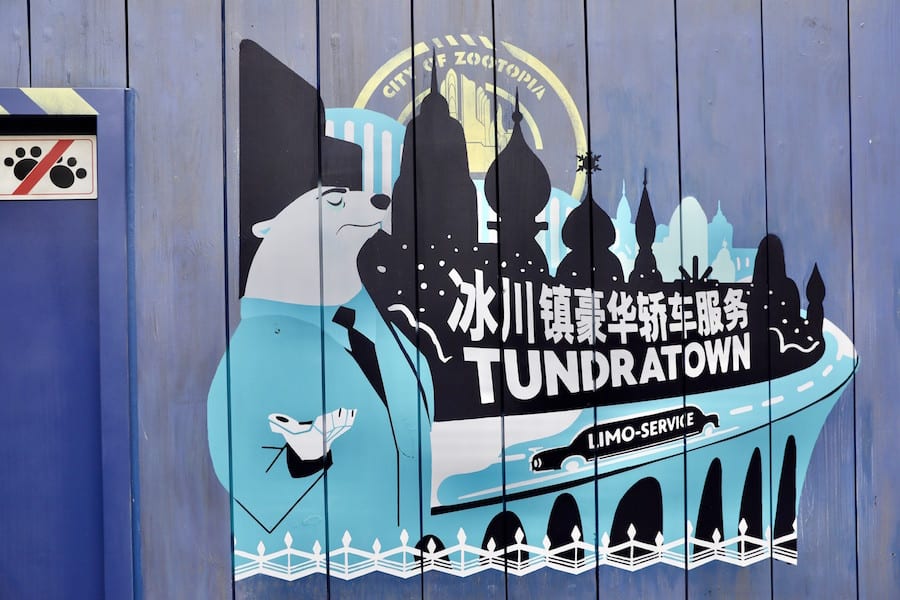 So far, Shanghai Disneyland's Zootopia sounds like it will really provide guests with an unforgettable experience.
Its "immersive storytelling" and "state-of-the-art technology" descriptions are already lighting up the imagination of many fans (including me!).
I, for one, am looking forward to seeing more updates on the construction process of this attraction.
As of yet, there's no timeframe available for the public on when it will be completed exactly.
My hope, of course, is that they're doing everything to finish it as quickly as possible.
Taking every hoppin' thing into account, the Zootopia-themed land will definitely be a phenomenal addition to the park!
Next, read all about the Shanghai Disneyland reopening.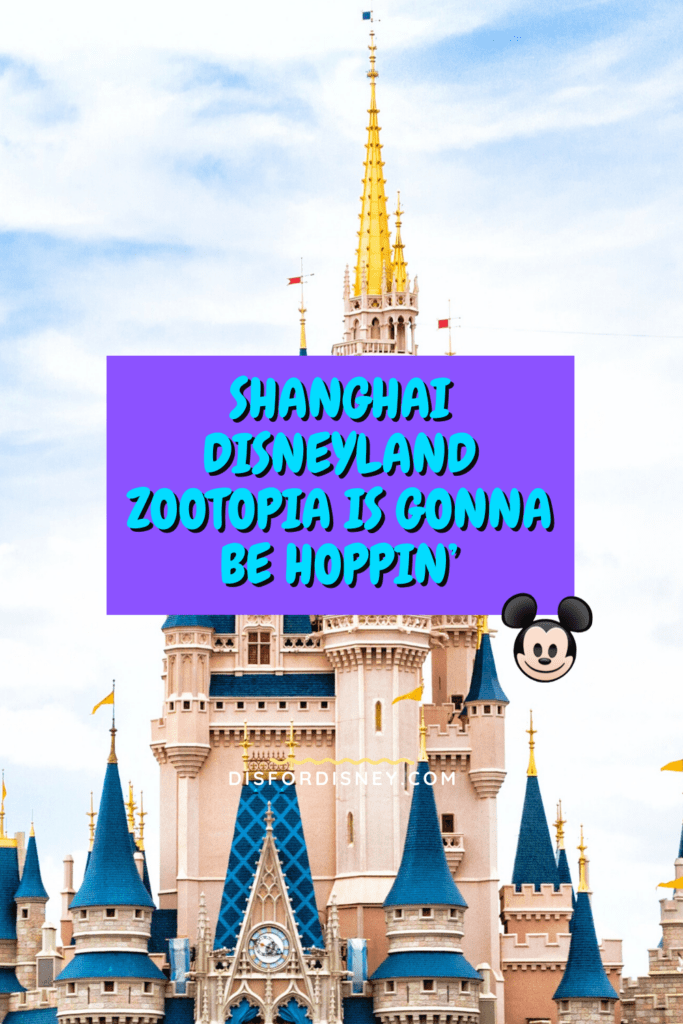 Share this post on your Facebook, Twitter, or Pinterest page with the easy share icons below.
Neal Tucker is one of the world's most engaging Disney influencers, with thousands of views and responses across his blog, podcast, and social media profiles every month.
Get started with more D Is For Disney content here