Throughout its long and storied history, Walt Disney Animation has created many incredible characters. Of them all, perhaps the Disney Princess is one of the single most beloved and cherished in the Disney canon. While the list continues to grow, a number of notable absences still remain. For one, many fans ask, "Is there a Latina Disney Princess?"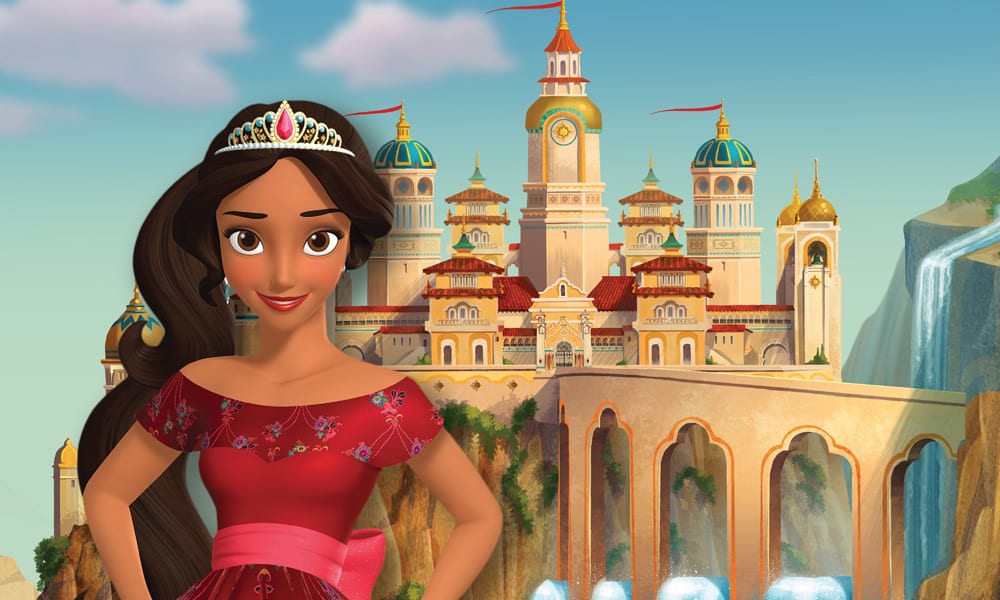 Who Are the Official Disney Princesses?
First things first…
How many are there? And which characters are on the official Disney Princess list?
Once we answer these questions, we can look at today's question: "Is there a Latina Disney Princess?"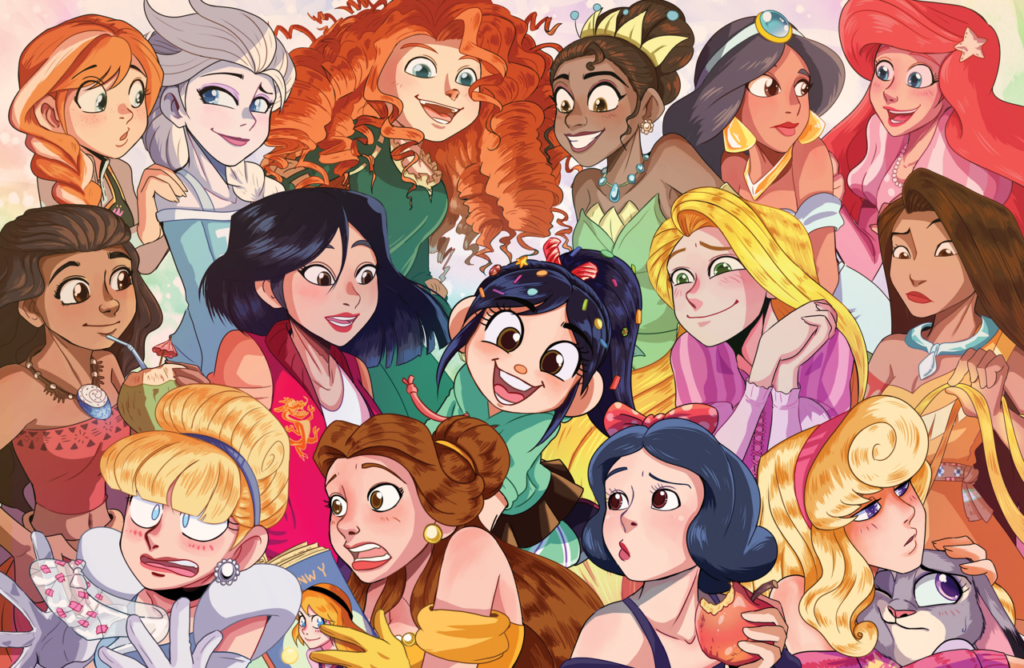 For the number so far: There are currently 12 Disney Princesses in total.
They start with Snow White and, at the moment, the most recent one is Moana.
I've written about this a lot in a separate blog post here.
But, for short, here's the entire official Disney Princess list, listed in order of historical appearance.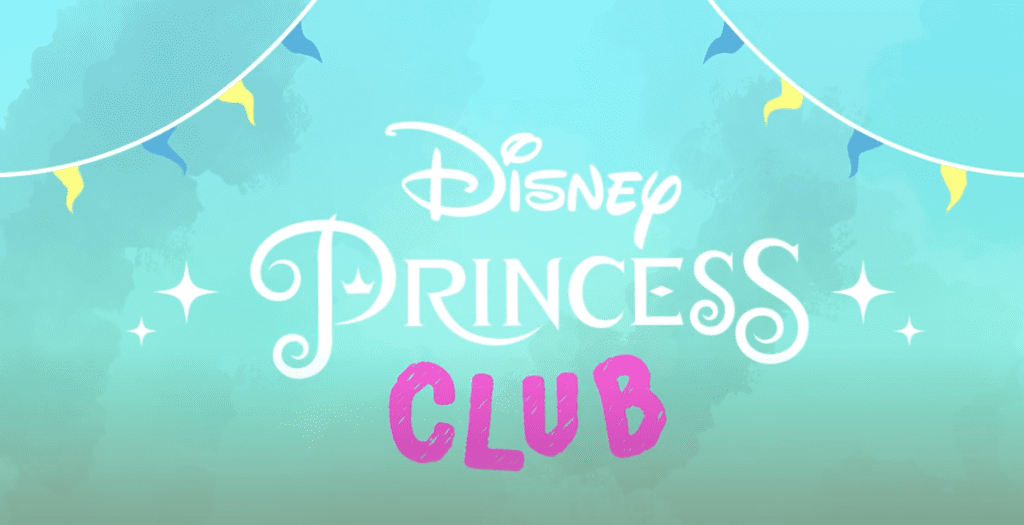 Snow White (Snow White and the Seven Dwarfs)
Cinderella (Cinderella)
Aurora (Sleeping Beauty)
Belle (Beauty and the Beast)
Jasmine (Aladdin)
Pocahontas (Pocahontas)
Mulan (Mulan)
Rapunzel (Tangled)
Merida (Brave)
Moana (Moana)
So, those are the 12 official Disney Princesses.
Read more about them here, and see 60+ mind-blowing real-life version paintings of them here.
Is There a Latina Disney Princess?
As you can see from the list above, there are Disney Princesses of a number of different nationalities and backgrounds.
Jasmine is from the Middle East. Pocahontas is Native American. Tiana is African American. Merida is Scottish. And Moana is from the Pacific Islands.
Of course, this list does not include some of the very popular Disney princesses like Anna and Elsa, from the Frozen movies. Read more about why that is here.
Also, there are some very notable absences in terms of nationality and background for the Disney Princesses.
Currently, many people are not represented on the Disney Princess list.
Here's one of the big questions that fans around the world ask, "Is there a Latina Disney Princess?"
Sometimes, the question is asked, "Is there a Latin or Latinx Disney Princess?"
Further, some Disney fans have specifically asked this question: "Is there a Mexican Disney Princess?" While this is a specific country out of many Latinx cultures, many of these questions at heart want to know if there's currently a Disney Princess of Latin origin, heritage, and background.
It's a great question, and here's the answer.
So…
Is there a Latina Disney Princess? No, there is currently not an official Latina Disney Princess yet. There is one Disney character that could qualify, though: Elena of Avalor. The Elena of Avalor character and story draw on a range of Latin traditions and culture. But, she is not considered an "official" Disney Princess at this time.
This puts Elena of Avalor in a similar group to Anna and Elsa of Arendelle from Frozen. All of these are are beloved Disney characters that are also princesses. But they aren't an official Disney Princess, according to the main list.
So, that is the answer.
There is not currently a Latina Disney Princess at this time.
My hope is that this will change in the very near future.
In my opinion, everyone should be able to have a Disney Princess that represents them on the screen.
We know that Disney works hard to make sure people of all backgrounds feel included and represented. Hopefully, we can all see ourselves represented by a Disney Princess very soon!
Have a magical day!
Keep Reading
60+ Mind-Blowing Realistic Drawings of Disney Princesses and Other Characters
Share this post on your Facebook, Twitter, or Pinterest page with the easy share icons below.
Neal Tucker is one of the world's most engaging Disney influencers, with thousands of views and responses across his blog, podcast, and social media profiles every month.
Get started with more D Is For Disney content here