It's 2020, and that means everything is different and changing all the time. At The Walt Disney Company, it's the same principle. Bob Chapek, CEO, has announced some major changes to the way the Disney will focus on its content moving forward in what amounts to a big Disney reorganization 2020 strategy. This year has required TWDC to make some big decisions, and this one is no different. Scroll down for the full scoop about Kareem Daniels, the new Disney+ focus, and more.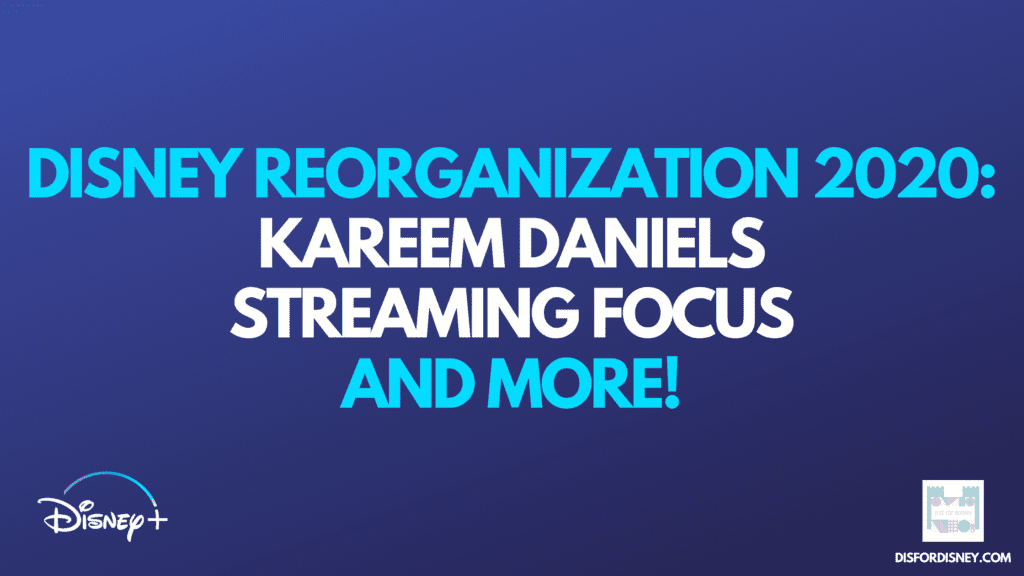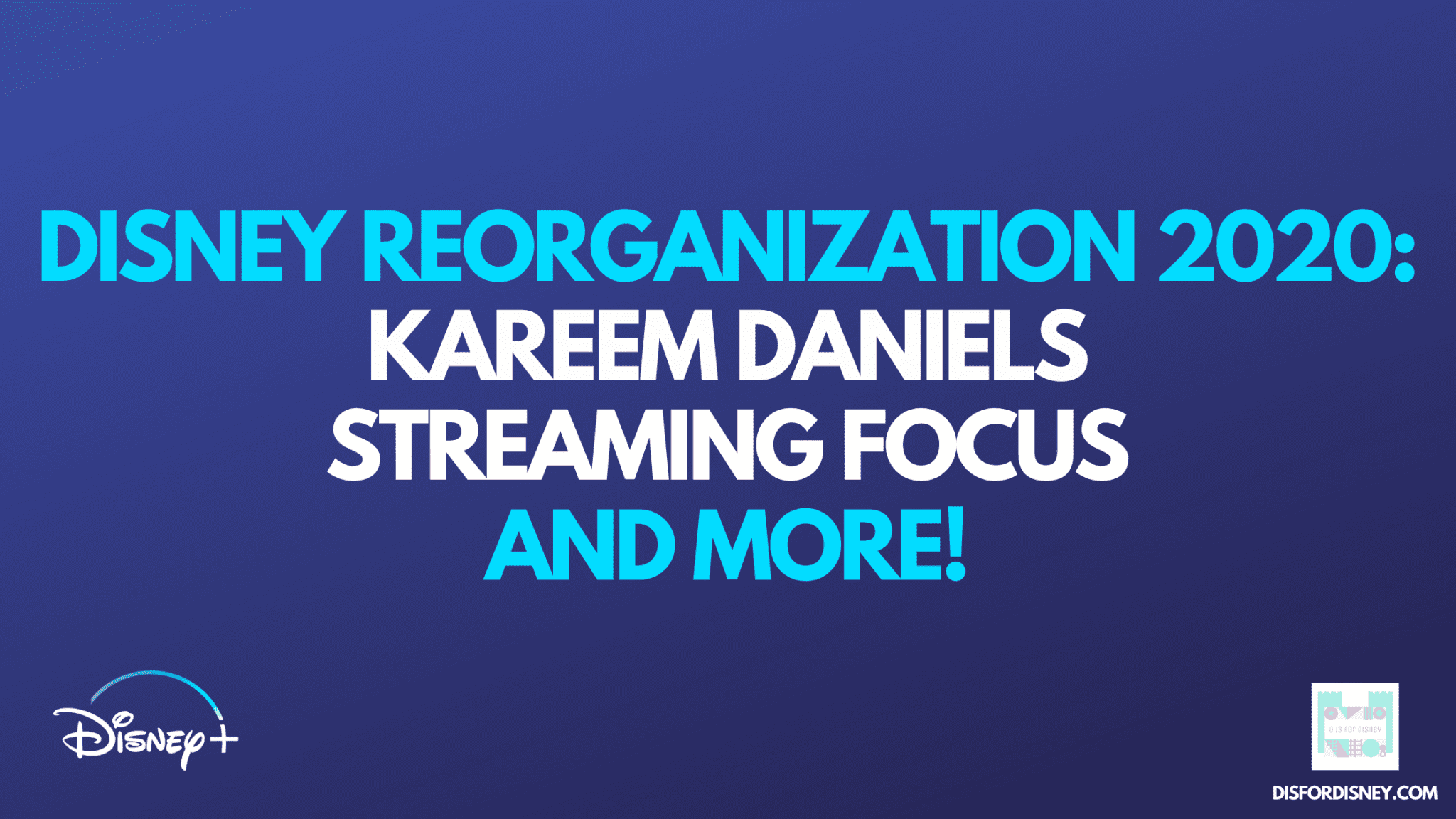 What Is the Disney Reorganization for 2020?
Given the global lockdown and inability to screen movies in the movie theaters in many locations, production studios like Disney have had to make some big decisions.
For one, they've pushed back major blockbuster movies over and over again.
Another move: Disney has actually released some of those big tent-pole films on their streaming service, Disney+, instead, such as the highly anticipated live-action remake of Mulan.
This is a mostly unprecedented move for major production companies.
Before 2020, it was unheard of to release movies on streaming without a theatre release. Not only was it more profitable and more advertising before at-home (VOD) release and merchandise sales, but it was also part of an agreement with the movie theater companies themselves, like AMC.
With all of this in mind, Bob Chapek announced that Disney would refocus its efforts on content to center around their streaming service, Disney Plus. As a massive Disney+ fan, I am very excited about this.
Mr. Chapek said:
"Given the incredible success of Disney+ and our plans to accelerate our direct-to-consumer business, we are strategically positioning our company to more effectively support our growth strategy and increase shareholder value. Managing content creation distinct from distribution will allow us to be more effective and nimble in making the content consumers want most, delivered in the way they prefer to consume it."

Bob Chapek, The New York Times
Essentially, the Disney reorganization 2020 strategy is all about Disney+.
Mainly, it's about getting as much great content onto the platform as possible for all of us fans to enjoy, and the effort will be led by Kareem Daniel.
Who Is Kareem Daniel?
According to The New York Times, Kareem Daniel has worked at Disney for 14 years, and on some major projects at the company:
In a new role created by Mr. Chapek, Kareem Daniel, a 14-year veteran of the company who most recently ran the company's consumer products division, will become the chairman of media and entertainment distribution. That division will oversee all distribution of content globally, while also housing the company's streaming services, which will be led by Rebecca Campbell.

The New York Times
Additionally, the Times points out that Mr. Daniel will be "the first Black person to be a division chief reporting directly to the chief executive at Disney".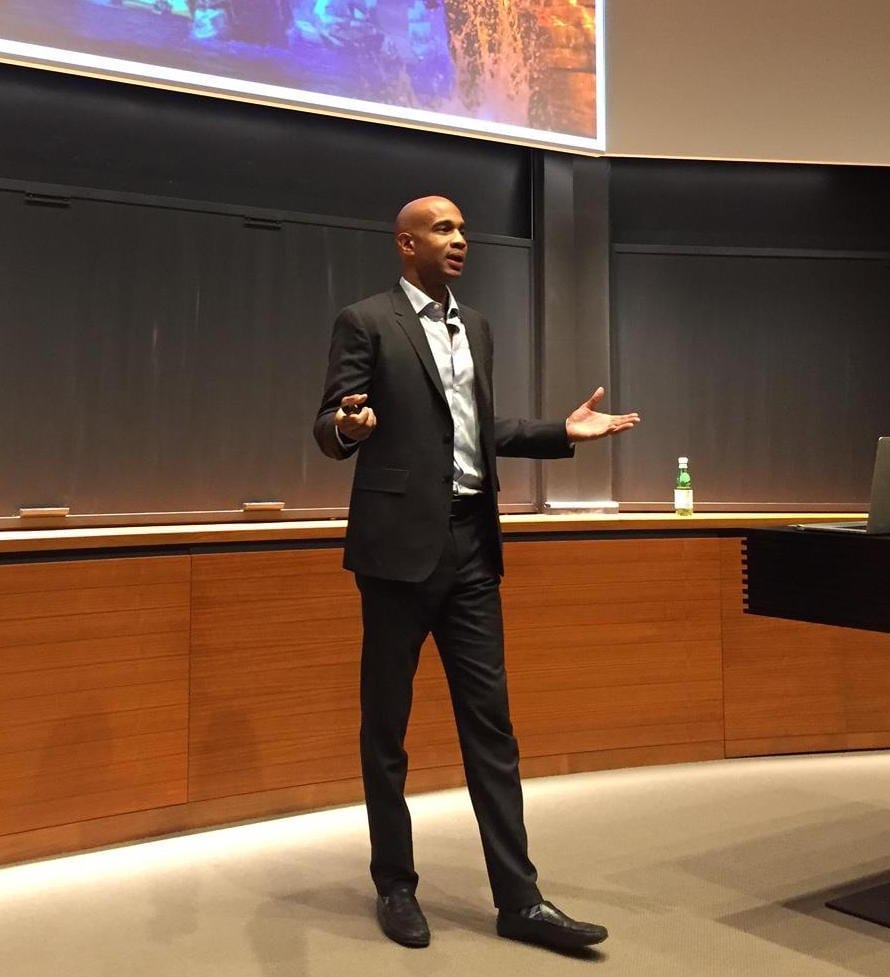 Bob Chapek says that Kareem Daniel is the perfect person for the new role within the Disney reorganization 2020 strategy.
Given his vast Disney experience, I completely agree. Here's a breakdown of some of what Mr. Kareem Daniel has done already at Disney:
Managed Disney's Imagineering operations
Supervised the creation of Toy Story Land
Oversaw transformation of Star Wars: Galaxy's Edge
Developed TWDC's distribution strategy for movies
Commercialized Disney's movies
That's some incredible experience!
Personally, I think that Mr. Daniel sounds like the perfect for for the job and will do some amazing work in the new position for Disney's reorganization 2020 strategy.
Let me know what you think in the comments below or on Twitter.
Have a magical day!
Keep Reading
Disney CEO Bob Chapek Tells Us Why WDW Is Safe to Reopen
Share this post on your Facebook, Twitter, or Pinterest page with the easy share icons below.
Neal Tucker is one of the world's most engaging Disney influencers, with thousands of views and responses across his blog, podcast, and social media profiles every month.
Get started with more D Is For Disney content here