Disney is known far and wide for its incredible theme parks. But many also know Disney for its phenomenal vacation destinations outside of Disneyland and Walt Disney World. In particular, many Mouse House lovers and Disney Vacation Club members choose Aulani Resort as their favorite (or home) resort. With that in mind, people often ask, "Where can you adventure to experience Mischievous Waters at Aulani Resort?" Scroll down for the fun! (And the answer!)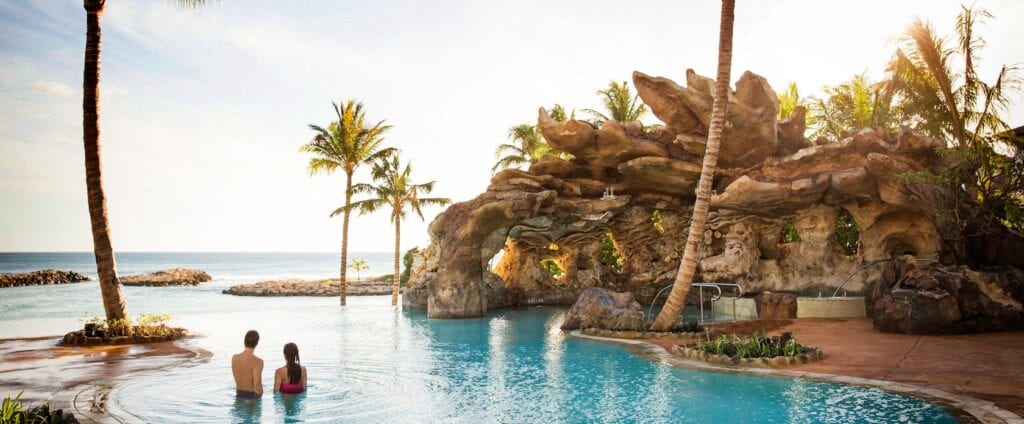 Aulani Resort Phased Reopening
Aulani, A Disney Resort & Spa is located in Ko Olina, Hawai'i.
Here's the updated information from Aulani's official website about the phased reopening:
"Aulani, A Disney Resort & Spa is working toward a phased reopening to begin on November 1, 2020.
Rooms, experiences, restaurants, amenities and other offerings may be modified or unavailable, limited in capacity and subject to limited availability or closure. Offerings are not guaranteed. View important details.
We have taken enhanced health and safety measures. An inherent risk of exposure to COVID-19 exists in any public place where people are present. View important details.
There are specific instructions and requirements for all visitors to Hawaii, which may include mandated quarantine or pre-travel testing. View information about these requirements on the Hawaii Tourism Authority website. State requirements are subject to change. Please continue to stay updated on the latest travel alerts leading up to your planned stay. View important details."
Disney also points out that you can call them at 866-443-4763 between 7 AM and 9 PM (Pacific Time) with any questions or concerns you have about your Aulani vacation.
Keep up to date by checking back at the Aulani Resort's official website for details and further information about your vacation trip and stay on Aulani.
Mischievous Waters at Aulani Resort
Now, let's answer the question at hand.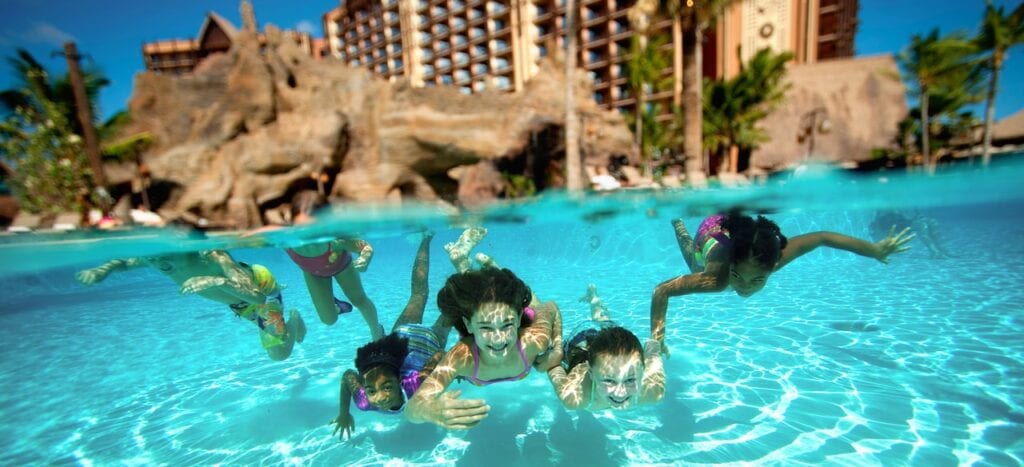 Such as: Mischievous Waters!
So…
Where Can You Adventure to Experience Mischievous Waters at Aulani Resort? Mischievous Waters at Aulani Resort is located within the Waikolohe Stream.
See the map below to guide you to the Waikolohe Stream and Mischievous Waters at Aulani Resort: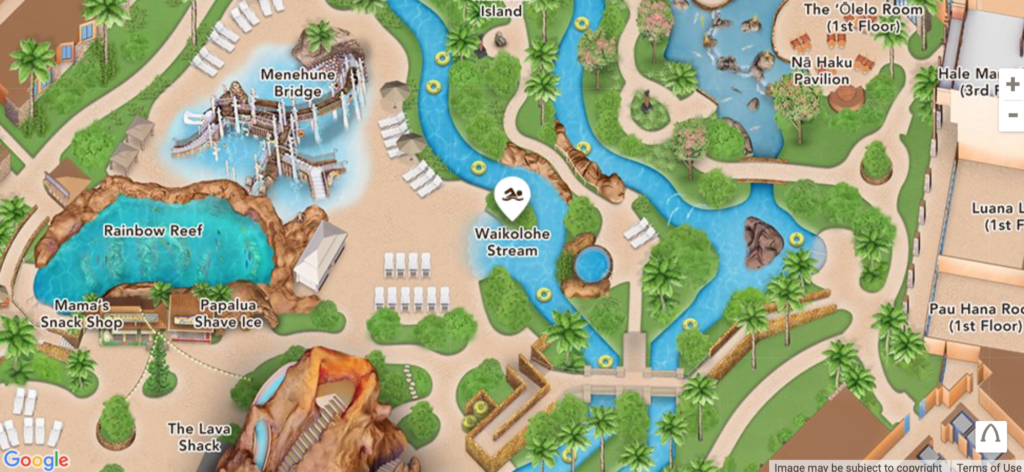 So, there's your answer!
Mischievous water at Aulani Resort is part of the Waikolohe Stream.
Waikolohe Stream and Mischievous Waters Details
Here's a few more details you might want to know about Mischievous Water at Aulani Resort.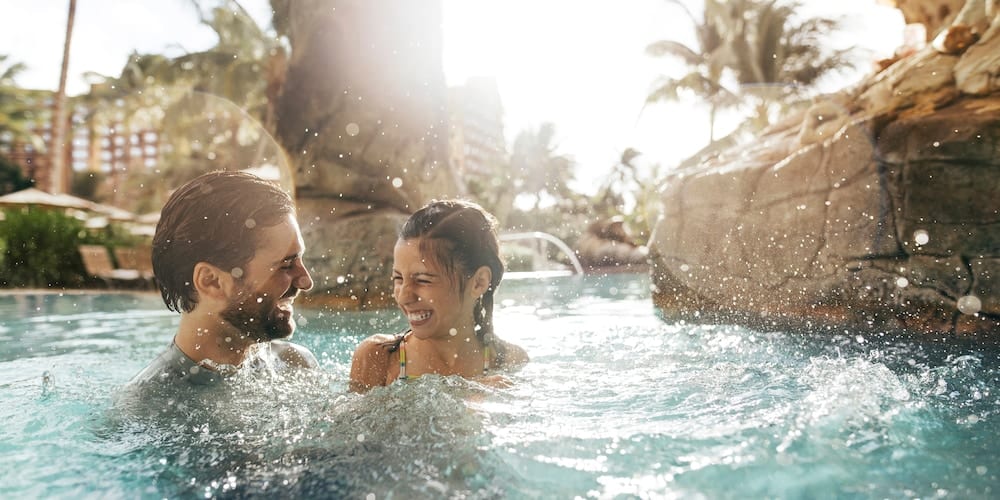 Lazy River
Just get a tube and float down the gentle current through Waikolohe Valley.
This water experience and adventure comes full of beautiful rock formations and other organic elements designed with Oʻahu in mind.
A great "ride" for those that want a nice, cool, refreshing day in the sun (and water!).
Rapid Adventures
From the height of Pu'u Kilo, a mountaintop that looks out over the Waikolohe Valley, you can experience 2 fun adventures at Aulani Resort:
Volcanic Vertical
This is an enclosed body slide that sends you plunging into the Waikolohe Pool. Extreme adventurers only! 🙂
Tubestone Curl
If you want an open-air adventure, this is for you!
Tubestone curl sends you turning and twisting on a tubing experience that shoots you out into the Waikolohe Stream.
Note: Can be experienced solo or with a friend!
Mischievous Waters at Aulani Resort » Water Temperature
Finally, you should know that Aulani Resort pools are thankfully heated all year long for comfortable fun, relaxation, and enjoyment.
Also, as a part of the Resort's LEED (Leadership in Energy and Environmental Design) certification, the pool temperatures are kept at their temperatures by utilizing the heat generated from the HVAC units inside Aulani Resort! Pretty cool stuff.
Curious about what else Disney does for the environment? Check it out here (hint: it's awesome).
Hope this helps with all your Mischievous Waters at Aulani Resort questions.
If not, please me know in the comments or on social media, and I'll do my best to find your answer!
Have a magical day!
Keep Reading
Disney Make a Wish Collection: Wishes Come True Blue [PHOTOS]
Share this post on your Facebook, Twitter, or Pinterest page with the easy share icons below.
Neal Tucker is one of the world's most engaging Disney influencers, with thousands of views and responses across his blog, podcast, and social media profiles every month.
Get started with more D Is For Disney content here