It's been almost a year since any of us has stepped foot in Disneyland or California Adventure (with the sole exception of Buena Vista Street). Now, we get more sad news out of the Happiest Place on Earth. Disneyland is ending (or "sunsetting") their Annual Pass Program. Annual Pass Holders like myself are obviously sad, but we can also expect that Disney will offer something new to replace it. Read on for all the details you need to know, such as dates, timelines, refund policy, and more.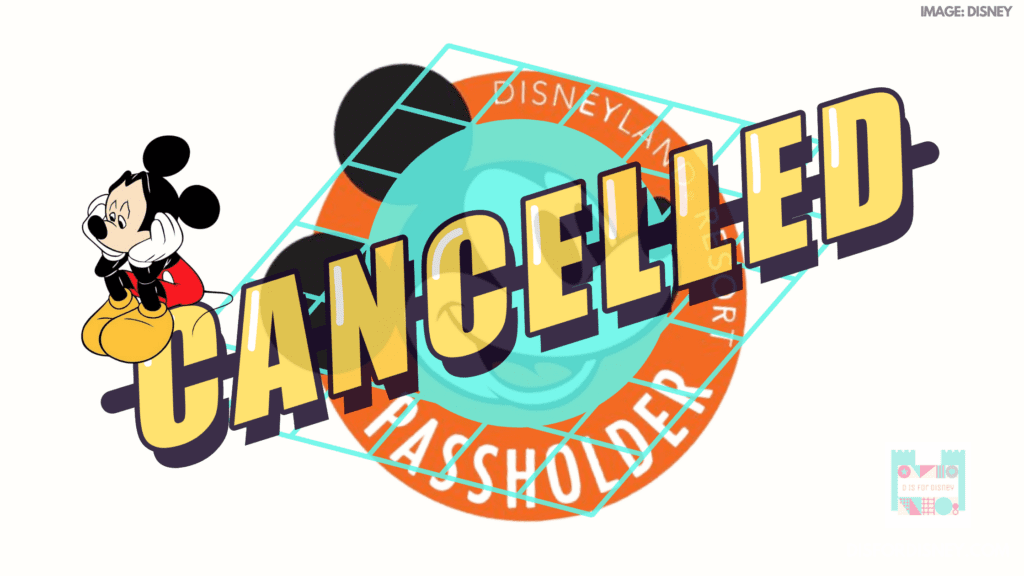 The DIFD Basics:
Disney is sunsetting (ending) the Annual Pass program for Disneyland and California Adventure theme parks.
The reason is primarily the global pandemic and future uncertainty.
Disneyland has said they will be replacing it with a new membership offer/program, but we don't know yet what that will look like.
Members with an active AP from March 14, 2020, will still receive discounts in Downtown Disney and Buena Vista Street, up to 30% off select items.
Some members may qualify for a refund. Check the Disneyland Passport Refund site here for more details.
Disneyland Annual Pass Rides Off Into the Sunset
Here's some answers to a few of the biggest questions people have right now concerning the Disneyland Annual Passholder program.
What is happening to the Disneyland Annual Pass?
On January 14th, 2021, Disneyland announced that it will be ending the current Disneyland Annual Pass (AP) program.
Why is Disneyland Ending the AP Program?
This is due to the uncertainty around the global pandemic situation.
But it's also an attempt to plan carefully and safely for park guests after the theme parks reopen back up.
Once everything is back to normal again, people will be going to Disneyland and California Adventure in droves.
Disney wants to plan accordingly, so that everyone — guests and Cast Members — are safe and have a magical time at the Disney Parks.
What is replacing the Disneyland Annual Pass?
At the moment, Disneyland has only stated that something will be coming. We do not currently know what that is, or what it will look like.
Knowing Disney, I think we can safely expect it to be pretty magical and awesome all around.
They know how much we love the parks, and they want to make sure everyone can enjoy it as much as possible.
I'm not concerned about the cancellation. Honestly, I'm excited to see what the future holds!
What about Disneyland discounts and AP refunds?
Never fear! Disney knows you're concerned and has answers.
DISCOUNTS: All members with a current pass as of March 14, 2020, will still be able to receive discounts on food, beverage, and merchandise at Downtown Disney and Buena Vista Street. Some discounts will be increased up to 30% OFF.
REFUNDS: Some Annual Passholders will be eligible for a refund. Disney is calling it a PRO RATA REFUND. Check their dedicated Passport Refund website for more details. That website is here.
The Last Disneyland Annual Passholder Email
All Disneyland AP members received an email with the news. Here is the full text of that final Annual Passholder newsletter:
Dear Annual Passholder,

For nearly four decades, our Annual Passport program has been an important part of connecting with some of our most valued Guests. We are incredibly honored and grateful for that legacy, and the memories and magical moments you have helped us create over the years.

It's because you've played such an important part in the history of the Disneyland Resort that I personally wanted to share this news with you. In the next several days, we will begin the process of issuing appropriate refunds for eligible Disneyland Resort Annual Passports and sunsetting the current Annual Passport program due to the continued uncertainty of the pandemic and limitations and expected restrictions around the reopening of our theme parks.

I know that sunsetting the Annual Passport program will be disappointing to many of our Passholders who are just as anxious as we are to reopen our gates and welcome Guests back when the time is right. But we are also very excited about what's ahead. We plan to use this time while we remain closed to develop new membership offerings that will utilize consumer insights to deliver choice, flexibility and value for our biggest fans. Once we have more information to share about future membership offerings, our Passholders will be the first to hear from us as we embark on this next chapter.

Annual Passholders who held active Passports as of March 14, 2020 will continue to receive applicable discounts, based on their Passport type, on merchandise and food & beverages at select Downtown Disney District and Buena Vista Street locations, until new membership offerings are announced. As an added benefit, starting January 18 through February 25, 2021, these Passholders will receive a 30% discount on select merchandise at select locations in Downtown Disney District and Buena Vista Street, Monday through Thursday. For more details, visit Disneyland.com/APSpecialOffers. We also encourage you to stay connected with the Disneyland Annual Passholders Facebook page as we plan to continue our Annual Passport communication and digital content with more special opportunities to come, until new membership offerings are announced.

A pro rata refund will be issued for your Passport, if you are entitled to one. We are committed to processing refunds as diligently and as quickly as possible. A separate confirmation email will be sent once any applicable pro rata refund has been processed. Please visit Disneyland.com/PassportRefund for more information.

While I have not had the chance to engage with many of you since assuming my Disneyland role in May of last year, I do want to thank you for your understanding during this challenging and unprecedented time. We are incredibly optimistic about our bright future – and look forward to you being part of it.

Again, thank you for your loyalty over the years and your continued support.

Ken Potrock
President
Disneyland Resort

"An Important Message to Disneyland Annual Passholders" Email Newsletter Update
For now, we will simply have to wait and see what the future may hold for Disney's Annual Passholder members.
Check back for more updates in the coming weeks.
Have a magical day!
Keep Reading
How Many Disney Parks Are There? Here's the Surprising Answer!
Share this post on your Facebook, Twitter, or Pinterest page with the easy share icons below.
Neal Tucker is one of the world's most engaging Disney influencers, with thousands of views and responses across his blog, podcast, and social media profiles every month.
Get started with more D Is For Disney content here