Want to purchase limited-edition Disneyland merchandise? Learn how to easily upgrade your shopping experience by booking your Disneyland Shopping Reservation. Find out exactly how to do it right here. Here's everything you need to know.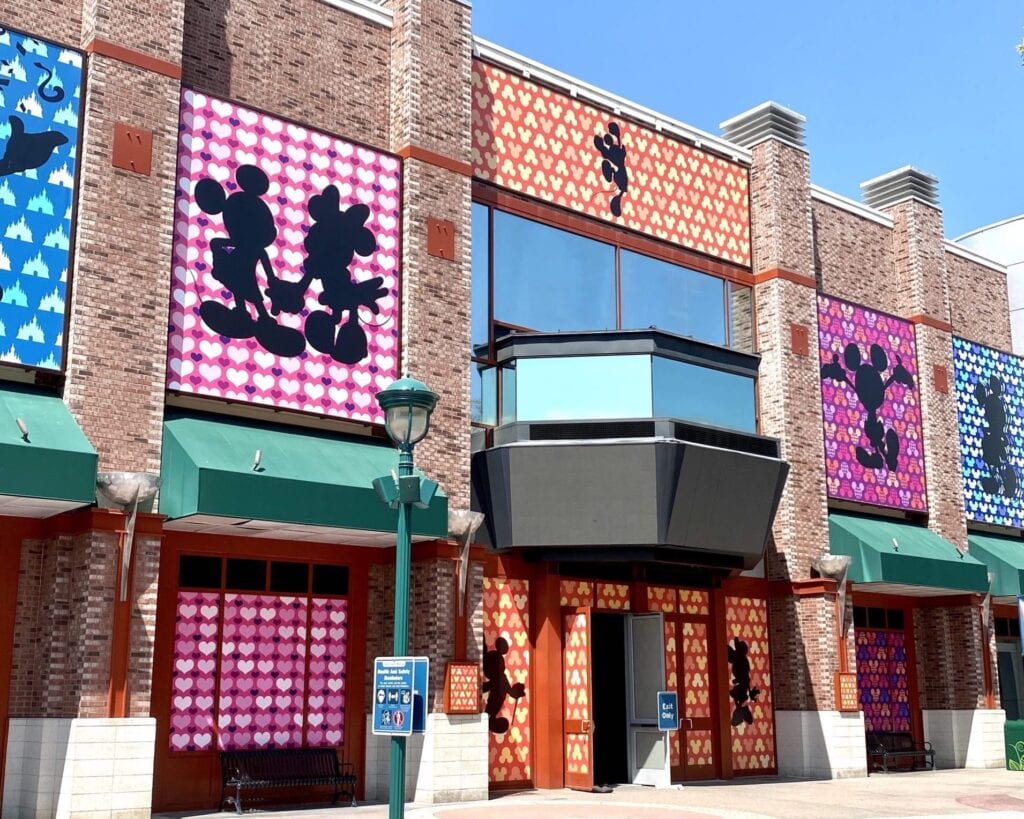 What Is the Disneyland Shopping Reservation?
By making a shopping reservation, you can enjoy a more magical shopping experience at Disneyland.
This new feature allows guests to schedule their shopping ahead of time, so they can purchase Disneyland Resort featured products without worrying about crowds.
Plus, merchandise other than the featured products is available.
But here's the catch: The featured products will only be available for a specific period before other merchandise is offered.
Having said that, we suggest you check the Disneyland Resort Shopping Reservation page often to get updated on what's new.
How to How to Easily Book Your Disneyland Shopping Reservation
Without further ado, let's get straight to how you can choose a shopping window to visit the former ESPN Zone in the Downtown Disney District.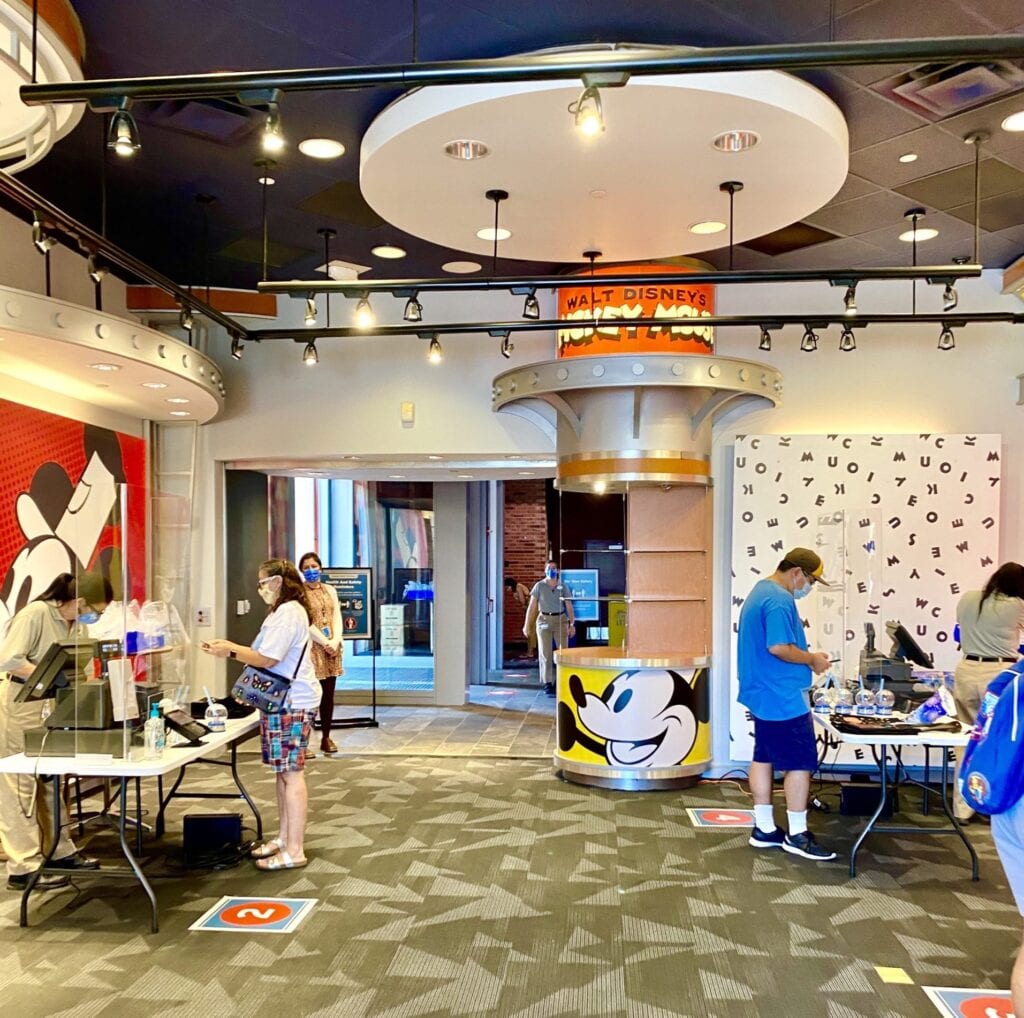 Here's an important thing to note before we proceed: The limit is one guest per reservation. Only the guest with the reservation can enter the shop, and they will be only be given an hour to do their shopping.
Okay, here is the step-by-step process for getting a Disneyland Shopping Reservation:
You can download the app on your smartphone App Store.
Step 2: Select the date and time.
If you have your heart set on an item, then you might want to schedule your shopping right after Disneyland announces the availability of that product.
Also, consider making extra time to find a good parking spot nearby.
Ensure you have enough time to park and walk over, especially if you want to shop on the weekend.
Step 3: Enter a valid, accepted credit card number when asked.
Don't worry; you won't pay for anything. They just need this in case you don't show up (more on this later).
Step 4: Save the Order Confirmation.
You could take a screenshot, save it in a folder, or send it to your email — whatever is most convenient for you.
It's essential to save this confirmation since it will also serve as your ticket to getting into the shop for your reservation window.
And that's it! Now all you have to do is head over to the Happiest Place on Earth and have a magical shopping experience.
What Do I Need to Know Before I Visit?
General Information
Disneyland Shopping Reservations are limited, so they will be subject to availability.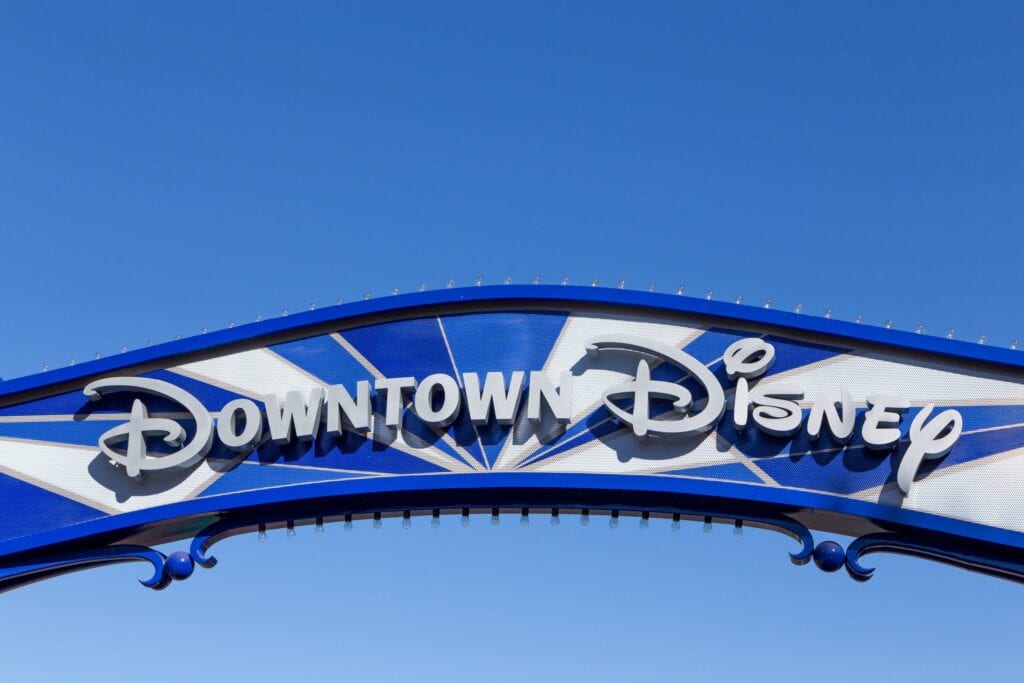 Given that it's a scheduled time slot, you have to arrive during your reservation time.
On the one hand, if you arrive late, you will no longer be accommodated.
On the other hand, if you're too early, the cast member may or may not ask you to return within the shopping window you booked, depending on the current number of people in the shop.
And of course, since you need a reservation to shop, walk-ins won't be allowed.
Lastly, reservations are non-transferable and can't be sold or traded.
Checking In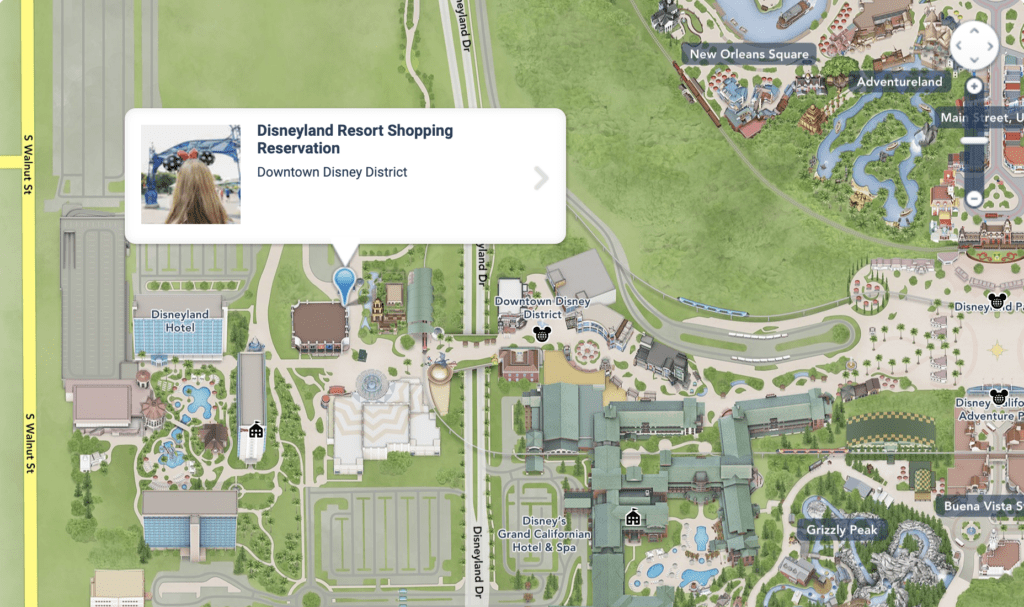 Here's how you should check-in:
Prepare your photo ID, reservation confirmation, and the credit card you provided at the time of reservation booking.
Proceed to the check-in location. It's located at Downtown Disney, the former ESPN Zone.
Present the documents above.
Have a magical time!
Disney Merchandise
Disneyland doesn't guarantee the products' availability, and merchandise is limited and only available while supplies last.
Also, you have to remember that there is a purchase limit to give a chance to other shoppers.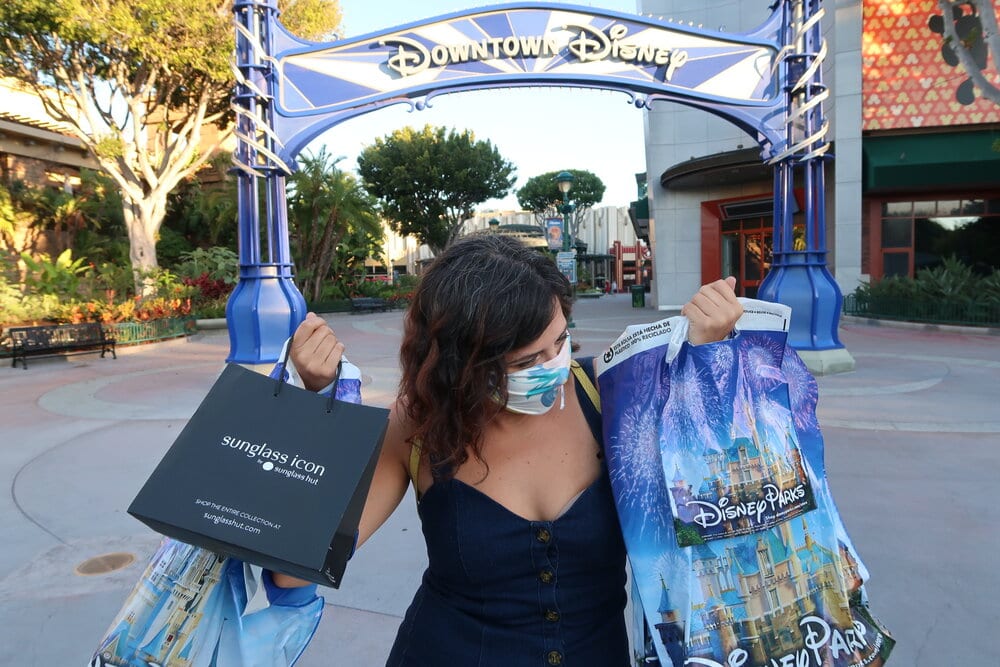 Depending on the reservation time you chose, the available products and product selection may vary.
Also, be aware that any products, prices, information, offerings, and processes are subject to change without notice, as they would be anywhere else.
When browsing items online, keep in mind that some images may be concept art, so they could look different from the actual products.
Parking
Disneyland Resort visitors may self-park in the Simba Parking Lot.
The daily rate is $10 per car right now.
Note: Other parking areas are currently closed off.
Learn more about parking at Downtown Disney here.
Downtown Disney District
You will also need to review Downtown Disney® District: Know Before You Go with the complete health and safety measures necessary for your visit.
How Do I Cancel A Disneyland Shopping Reservation?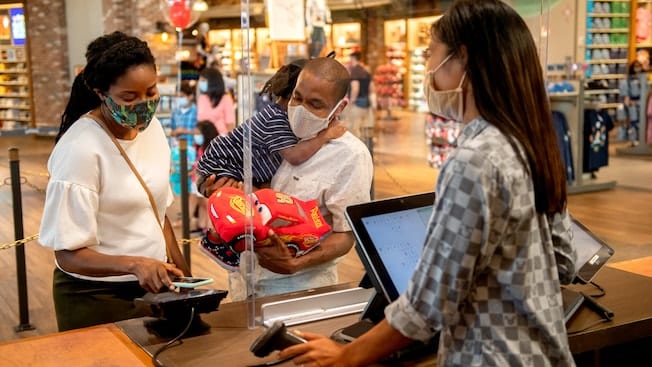 If you wish to cancel your previously booked Disney Shopping Reservation, remember to cancel at least a day before your reservation.
If you were not able to timely cancel and are a no-show, you'll have to pay the $10 cancellation fee, which will be charged to the credit card you provided during the reservation time.
We told you there was more on this part! Sadly, it does mean a no-show fee. But you can avoid that by canceling on time (or showing up, of course!). 🙂
In a Nutshell: Booking Your Book Your Disneyland Shopping Reservation
To sum up, you just have to pick a shopping window on the Disneyland website or app, enter a valid credit card number, and save your order confirmation, which also serves as your ticket.
And that's all it takes. Now all you have to do is have a magical shopping experience.
For more about this, watch the YouTube video below.
Have a magical day!
Keep Reading
Buena Vista Street at California Adventure Reopens for Shops & Dining
Share this post on your Facebook, Twitter, or Pinterest page with the easy share icons below.
Neal Tucker is one of the world's most engaging Disney influencers, with thousands of views and responses across his blog, podcast, and social media profiles every month.
Get started with more D Is For Disney content here