Nobody loves a great rumor more than fans of blockbuster movie franchises. Like Disney's Pixar. Or Star Wars. Or, of course, the Marvel Cinematic Universe, including one of the newest films, the Eternals movie. Well, we're all in luck! Because the MCU rumor mill is back in action, folks! This time, we've got word that a new solo Hulk movie is slated for production. Find out everything you need to know about the potentially momentous film regarding the World War Hulk comic books, and so much more.
Where Did the Solo Hulk Movie Rumors Come From?
With all this speculation surrounding the Marvel Cinematic Universe…
It makes sense that people would wonder about the sources of the information.
In other words: where did it come from, and have the sources been reliable about rumors like this in the past?
As far as we know, the source of the current solo Hulk movie rumors is The GWW, a pop-culture news and fan site.
In an article published on October 20, 2021, Matheus Ribeiro writes about the possibility of a brand new Marvel movie:
The GWW has learned that a Hulk movie is on the way and it is currently being called, World War Hulk. Yes, we are finally have a new "solo" Hulk film in active development at Marvel Studios.

The GWW
As for why on earth we haven't seen a new Hulk film in ages…
Ribeiro gives us an answer to that question too:
The reason why Hulk only has one movie so far is because his film rights formerly belonged to Universal Pictures. However, if our source is accurate (which luckily they have been) a new Hulk film means Marvel/Disney have regained the rights and World War Hulk may only be the first in a series of Hulk films to come.

The GWW
Now, at this point…
It is very important to note that this info does not come from The Walt Disney Company or Marvel Studios.
AKA, There has been no official announcement yet about a solo Hulk movie.
This includes Kevin Feige, Bob Chapek, Mark Ruffalo, or anyone else.
In other words, all of this Hulk movie material is purely speculation right now, based on a source that The GWW spoke with.
Marvel Movies Delayed: Black Panther, Doctor Strange, Indiana Jones 5, & More
World War Hulk Plot, Details, & Cast
But Ribeiro doesn't stop with an unofficial announcement!
The article even provides some details on what we might expect, based on the comic book of the same name (World War Hulk):
World War Hulk is a popular comic book storyline published from May to November 2007. It serves as a sequel to another popular Hulk story, Planet Hulk, partially adapted in the 2017 film Thor: Ragnarok. The story focuses on Hulk coming back to Earth looking for revenge, after being banished by the Illuminati; who are also rumored to be making an appearance in the upcoming Doctor Strange sequel.

The GWW
Much of this background appears to be based on the aforementioned comics series, as well as the Marvel movies and Disney+ shows, like She-Hulk, which Ribeiro elaborates on here:
It is currently unknown if this movie will tie into Marvel's Illuminati; who are rumored to appear in Doctor Strange and the Multiverse of Madness. All we know, as mentioned above, is the film will follow the events of She-Hulk. It is a natural move, considering that it will be the next time we'll see Mark Ruffalo's Hulk.

The GWW
In other words, it looks like Mark Ruffalo will be reprising his incredible role (get it?) as the Hulk, if indeed all these rumors turn out to be true.
WARNING: SMALL SHANG-CHI SPOILER BELOW
We did see Ruffalo's Hulk in the post-credits scene to Shang-Chi, so it definitely isn't out of the realm of possibility.
Marvel Movies Delayed: Black Panther, Doctor Strange, Indiana Jones 5, & More
World War Hulk Movie Release Date
Finally, you probably want to know about the release date.
Given that this movie is entirely speculative right now…
We don't actually even know if the movie will happen or when it will start filming.
That being said, however, Ribeiro's article in The GWW does give us some hints and clues as to the timeline for this potential new Hulk movie.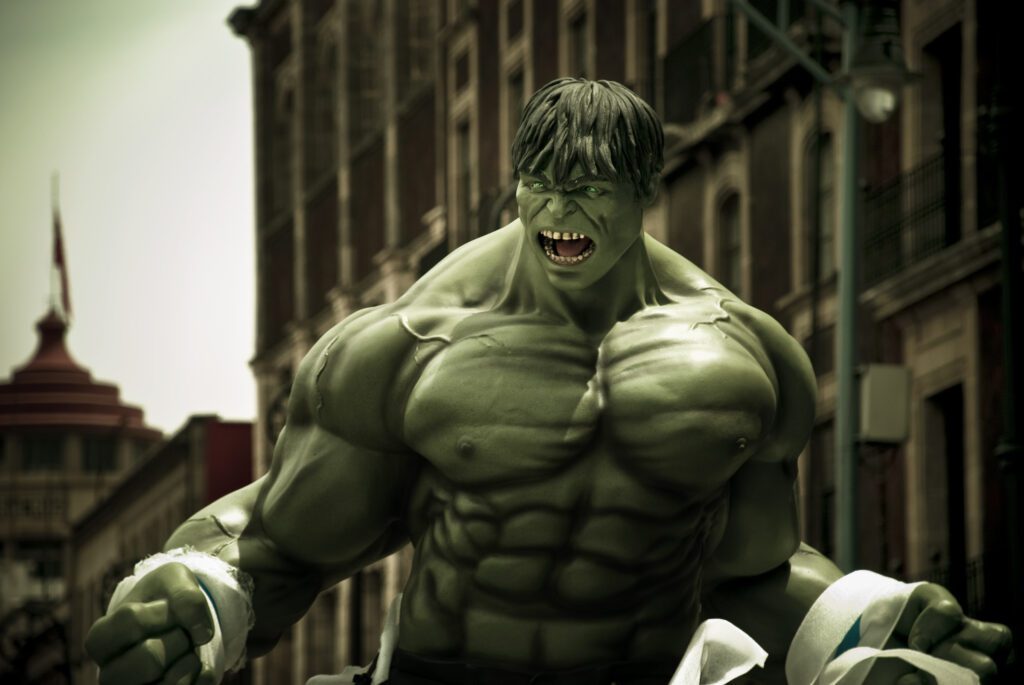 So…
Based on all this speculation and rumor, when is the World War Hulk movie release date? It looks like 2022 for production, and 2023 or 2024 for theatrical and/or Disney+ streaming release.
Here's how Ribeiro puts it:
While do not know much about the movie, we can confirm that it will likely start production later in 2022. As for when it'll come out, based on production dates, my guess would be either late 2023 or early-mid 2024.

The GWW
That certainly would make some sense, given the rest of the timeline so far.
Even so, without an official announcement from Kevin Feige or someone else at Marvel Studios, it's hard to know what's true and what's just a rumor.
However, our fingers and toes are all crossed for a new solo Hulk movie from the MCU! Whether it's World War Hulk or something else, we'll be happy campers either way. 😀
Have a marvelous day!
Check This Out Next
Marvel Movies Delayed: Black Panther, Doctor Strange, Indiana Jones 5, & More
Share this post on your Facebook, Twitter, or Pinterest page with the easy share icons below.
Neal Tucker is one of the world's most engaging Disney influencers, with thousands of views and responses across his blog, podcast, and social media profiles every month.
Get started with more D Is For Disney content here