On June 11, Oculus Quest released a new VR short film by Walt Disney Animation Studios entitled Myth: A Frozen Tale, which is set in the magical and mysterious world of Frozen 2.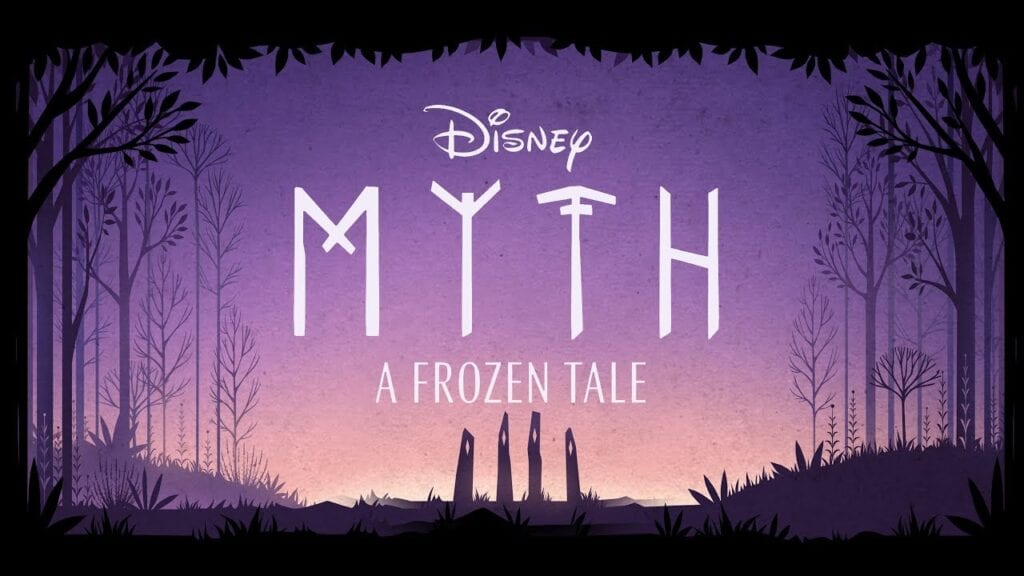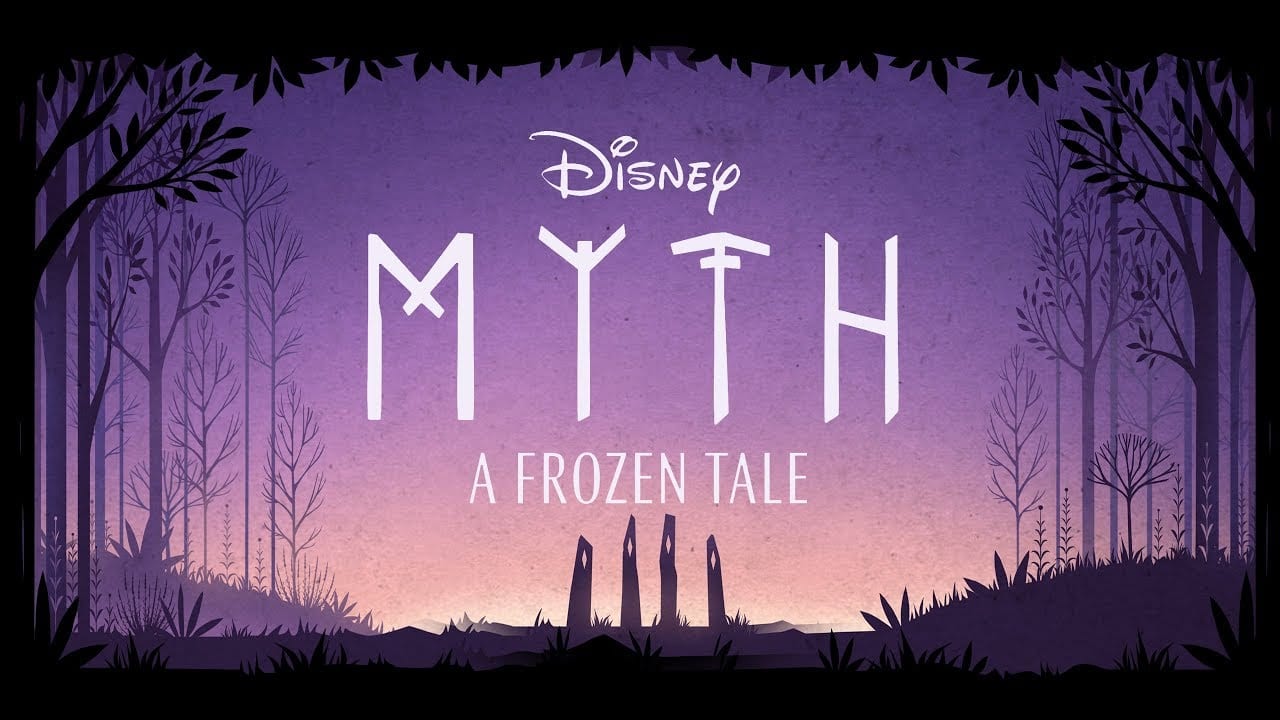 In this article, we'll find the answer to these 3 questions:
What is it about?
Is it a must-watch?
What do we learn from the video?
A Quick Description of Myth: A Frozen Tale
But first, here's a short description.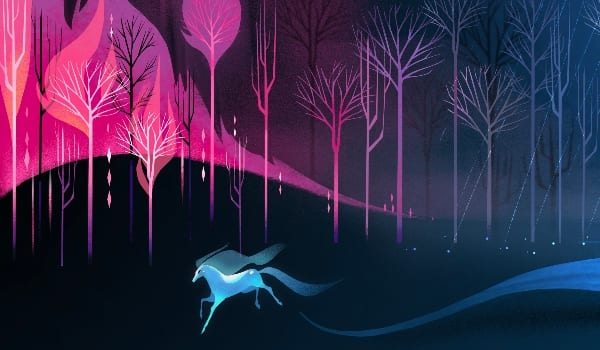 Myth: A Frozen Tale is an immersive adventure through the legends and stories of Arendelle, featuring the voice of Evan Rachel Wood, who provided the voice of Queen Iduna in Frozen 2.
Moreover, this 8-minute short creatively presents hand-drawn animation and blends it with state-of-the-art VR technology.
Here's the official trailer:
To put it differently, it is a form of visual poetry where the audience is both in front and at the center.
What's more, it was directed by Jeff Gipson, who also directed Disney Animation's first VR short Cycles.
Myth: A Frozen Tale VR short allows the audience to immerse themselves entirely in the setting of Frozen 2 in the form of a bedtime story.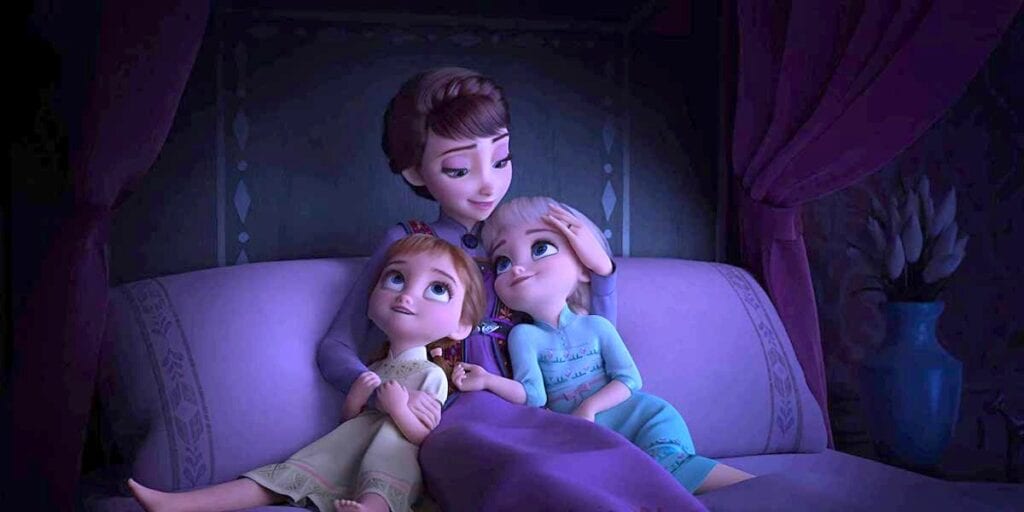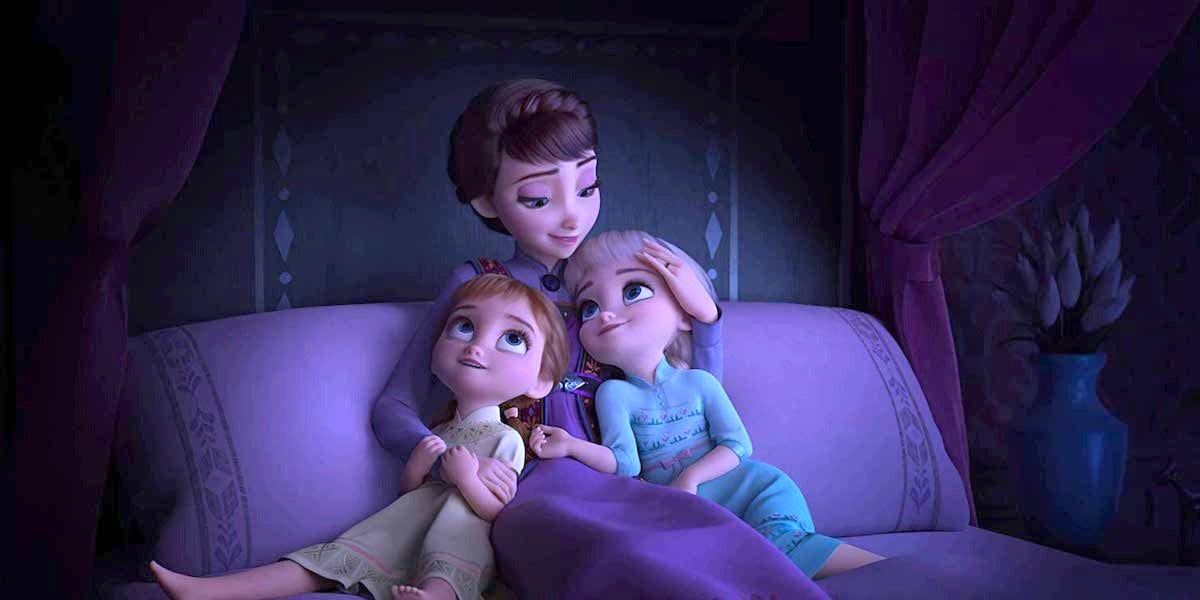 The music by Joseph Trapanese even makes the adventure more extraordinary and mystic for viewers.
What Myth: A Frozen Tale Is All About
Here's how Oculus describes it:
What starts as an ordinary evening inside an Arendellian home transforms into an adventure, where elemental spirits of Air, Fire, Water, and Earth reveal themselves through a whirlwind of 2D hand-drawn effects, 3D animation, and original music.

Oculus
According to the app's description, the setting of this short film begins at the home of the Arendellian family.
Then, the surroundings change, and the film takes the viewers into an enchanted forest.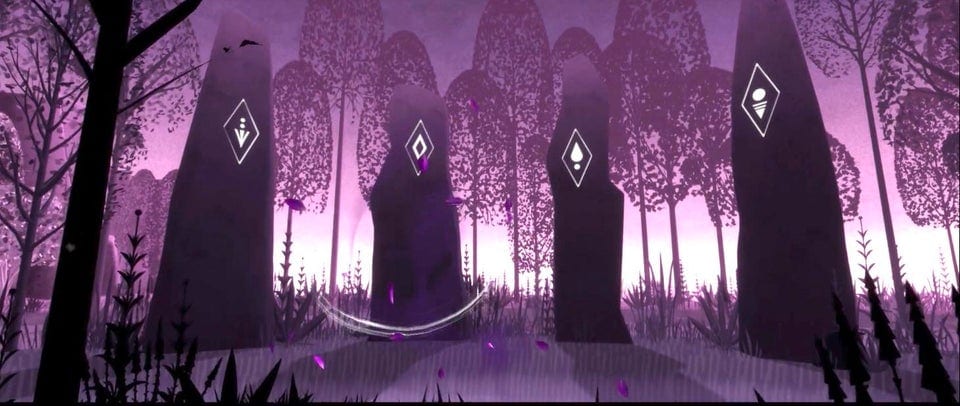 There, the elemental spirits of water, earth, fire, and air make their powerful presence known to the audience.
In other words, the short is about the lore introduced in Frozen 2.
Is Myth: A Frozen Tale a Must-Watch?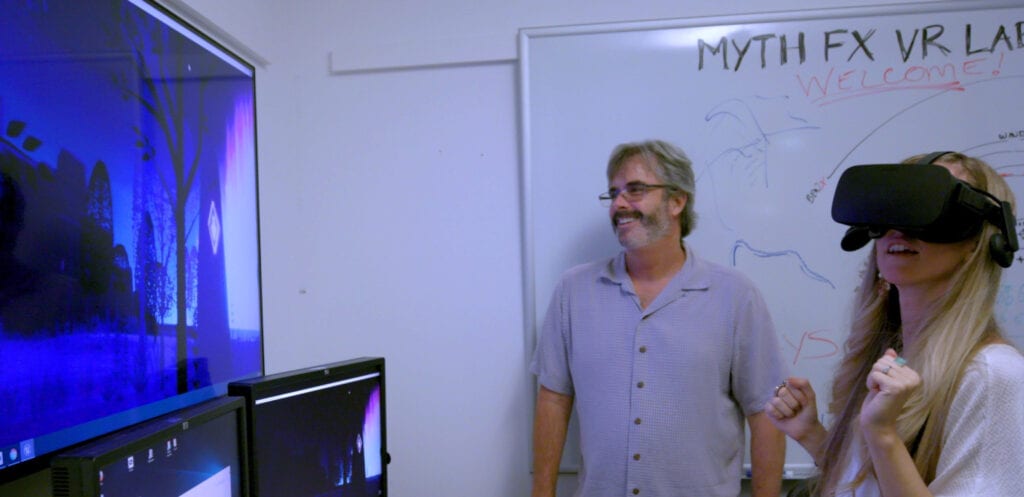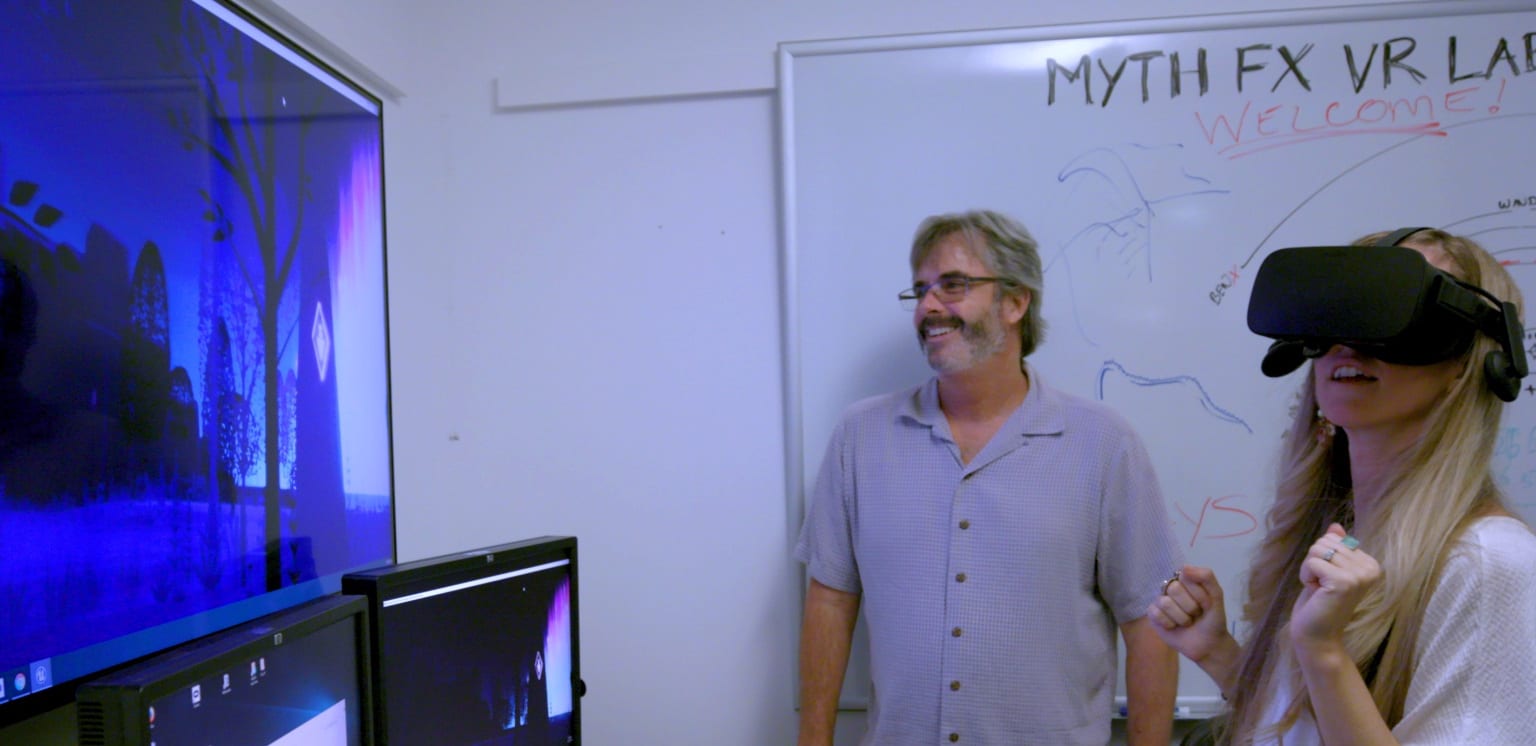 According to Director Gipson, the Myth unfolds around the audiences like it's a huge pop-up book.
The short was also designed by Brittney Lee, who is well versed in the design language of Frozen.
That being the case, Myth: A Frozen Tale has the familiar manner of storytelling, music, animation, and art direction of Frozen films.
At the same time, it feels brand new and more inviting thanks to VR technology.
Viewers will feel like they're inside a Disney animated film, and that in itself is special.
What makes it more special is that, somehow, the audience gets to see Frozen 2 all over again.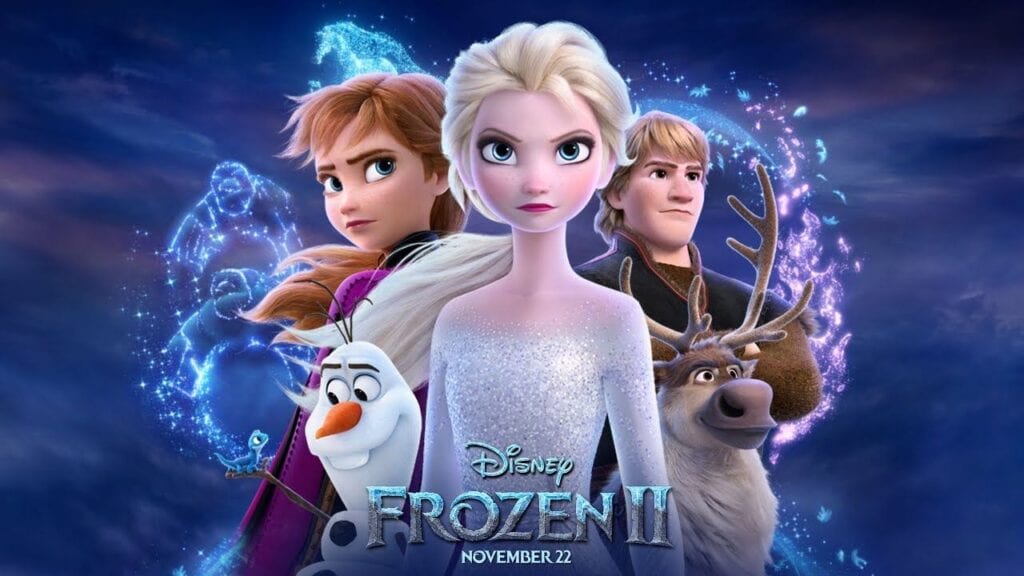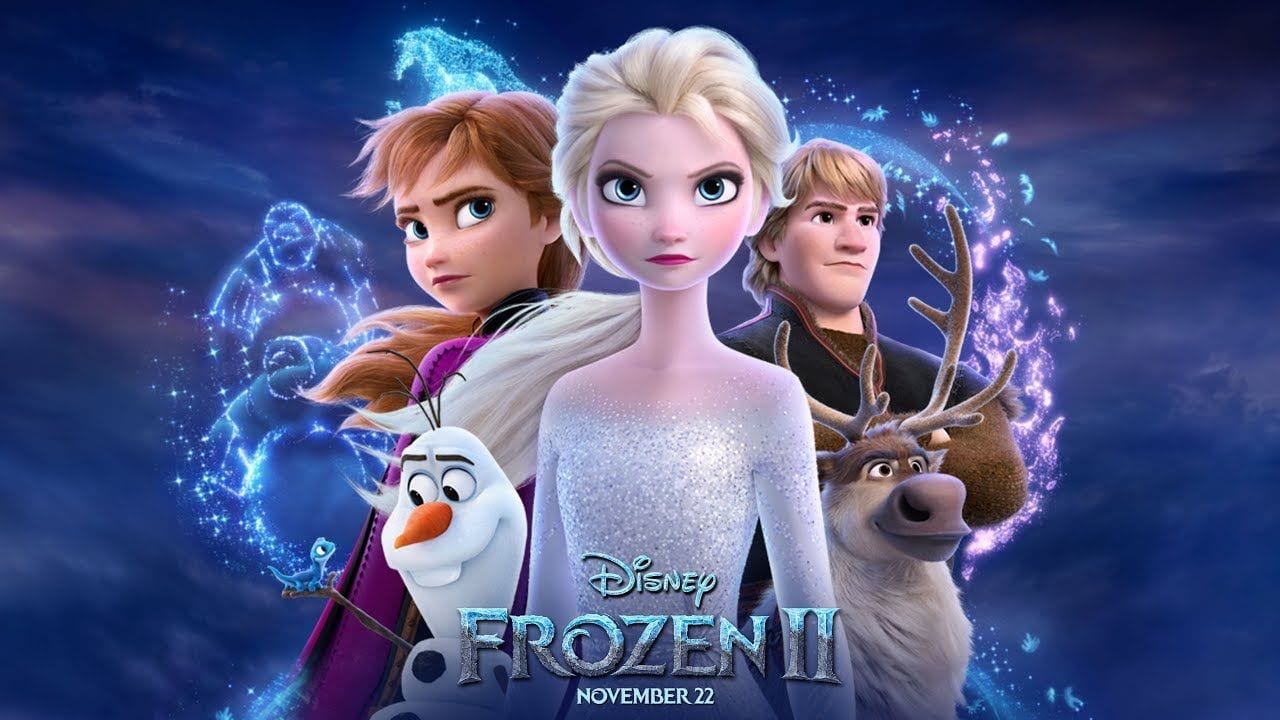 Even writing about it is giving me literal chills! (Pun very much intended…)
Personally, I think it's a must-watch because it combines high-quality animation with a beautiful storyline.
For more, visit Oculus' official website.
What Does This Mean for Disney?
Disney has been employing virtual reality tech for a while now.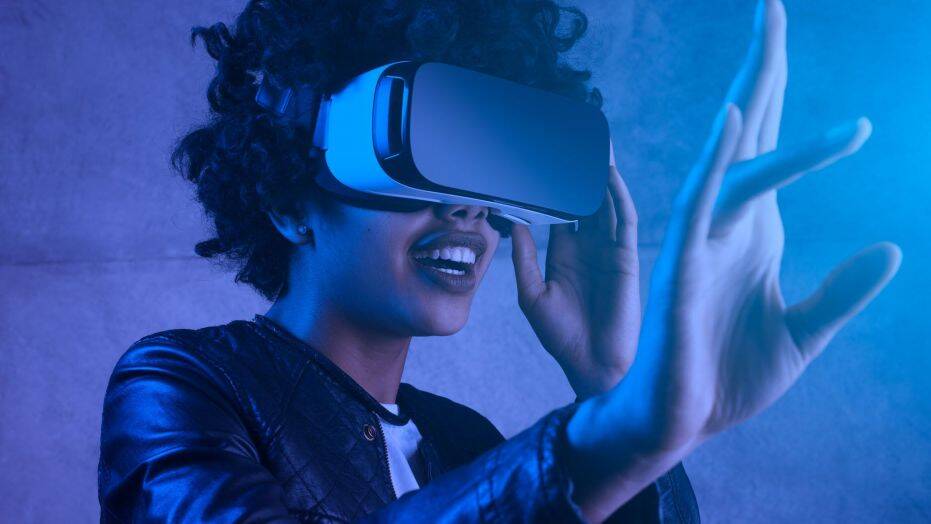 In fact, VR was used to visualize actual areas (like Cars Land) at Disney's resorts before their construction.
Disney also uses VR for computer-generated films like The Lion King.
Plus, ILMxLab, the immersive entertainment division of Lucasfilm, is working on a new VR game called Star Wars: Tales from the Galaxy's Edge.
Since Myth: A Frozen Tale is the first VR short from Disney that was inspired by one of its feature films, this may just be the beginning.
We might see more VR shorts related to Disney's films in the future, especially since the technology provides a unique experience to viewers.
Who knows, maybe more VR short films are in the works by Disney at present!
If that turns out to be true, you can be sure I'll update you here.
Want more Frozen content? Read about the Frozen 2 Docu-Series on Disney Plus here.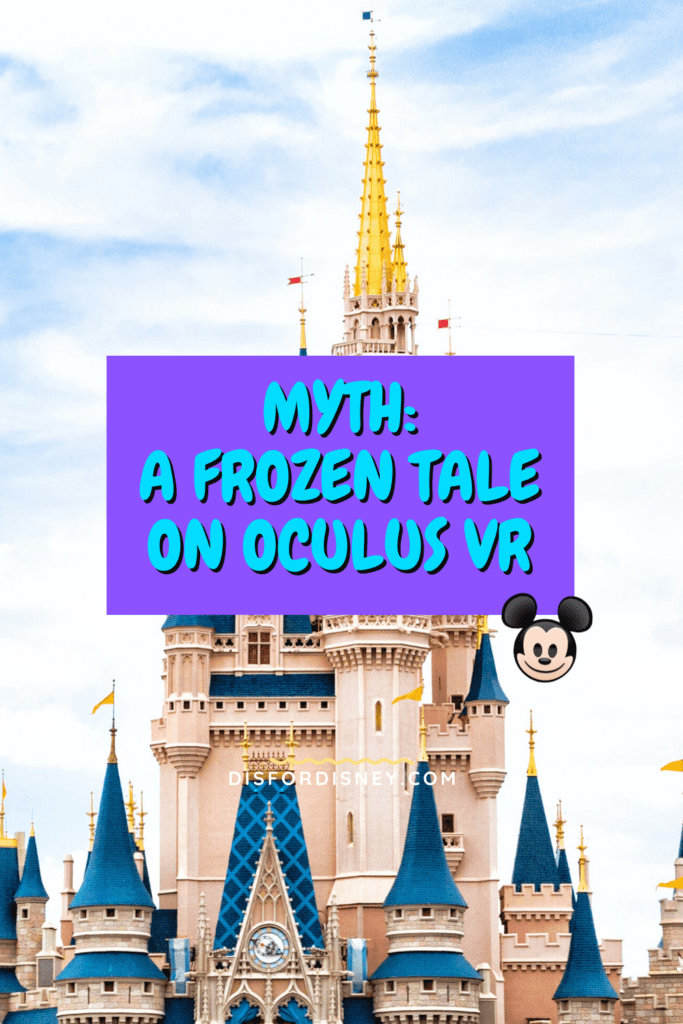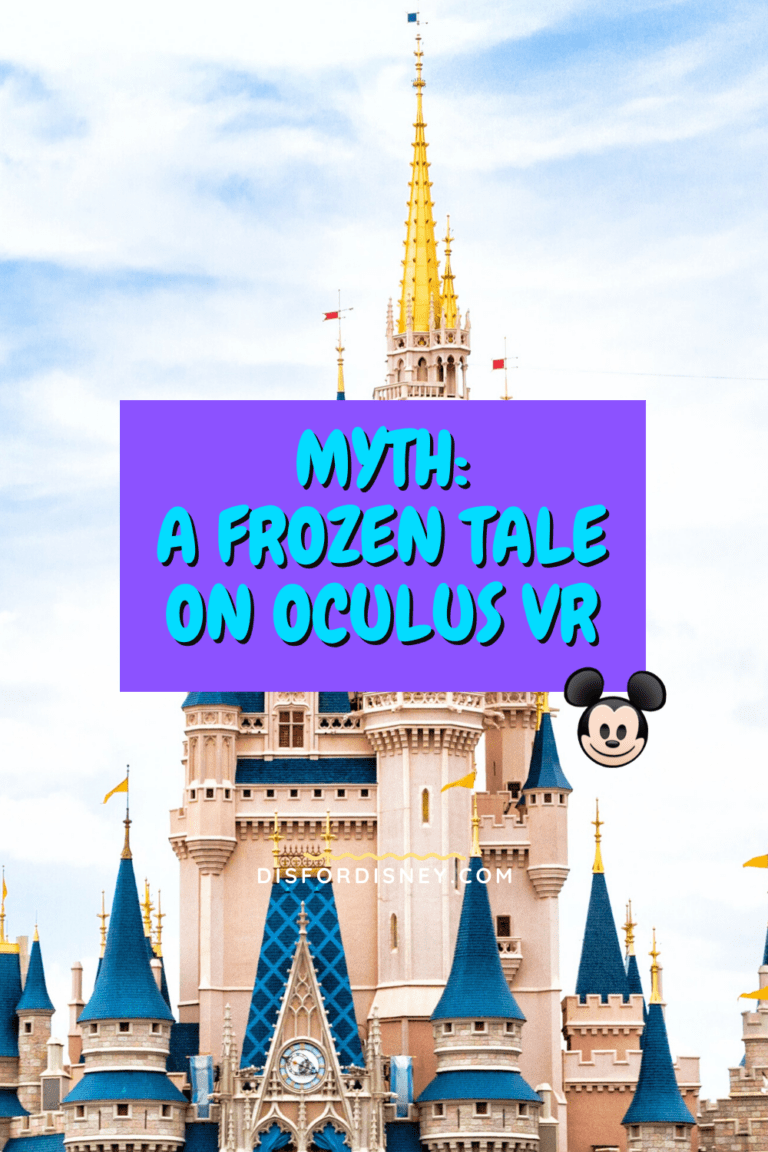 Share this post on your Facebook, Twitter, or Pinterest page with the easy share icons below.
Neal Tucker is one of the world's most engaging Disney influencers, with thousands of views and responses across his blog, podcast, and social media profiles every month.
Get started with more D Is For Disney content here